Visiting new places to work and meeting new people can be exciting and interesting, but working away from home, especially for prolonged periods of time can take its toll and affect people's wellbeing. From exhaustion to stress, there are many different factors that influence the well-being of business travellers. Not surprisingly, ways to destress, rest and recharge during these trips is paramount when dealing with business travel-related stress. Having comfortable, secure and spacious accommodation can be a game-changer for anyone travelling for work.
What is Serviced Accommodation?
Serviced Accommodation is "the umbrella term for a type of furnished apartment available for short-term or long-term stays, which provides amenities, housekeeping and a range of services for guests and where most taxes and utilities are included within the rental price". – but it is so much more than that!
With hotel-like facilities, they provide opportunities for a more personalised stay but with added space, convenience and privacy, like you would want at your own home.
Why Serviced Accommodation?
Serviced accommodation can offer benefits that you can't get from other accommodation alternatives. Within the industry, we are seeing the rise in the importance of duty of care and witnessing whole companies reimagine the way they send their workforces out.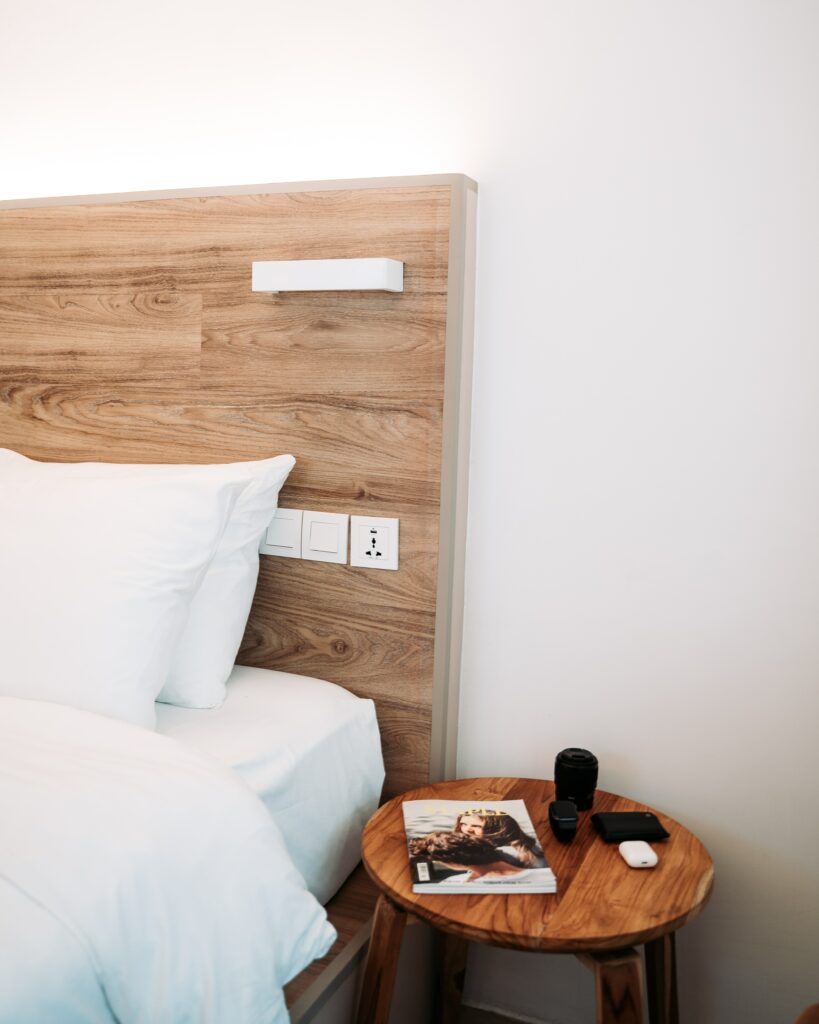 What are the benefits?
Privacy
Having a private space to unwind after work is very important and serviced accommodation provides just that. There's no noisy lobby to cross, no big communal areas to access an apartment – there's the full luxury of privacy. People with busy lifestyles value their private time above anything, and therefore, business travellers prefer serviced accommodation to hotels.
Freedom to enjoy private dinners is an added bonus too. Instead of hotel restaurants and busy breakfast buffets, business travellers can enjoy the privacy of their own, fully equipped kitchens.
Space
Space is a luxury. Having the room to spread out and be comfortable is highly valued by corporates. Additional space allows travellers to feel a sense of home, and have a more personalised experience.
For lengthy stays, serviced accommodation is an obvious choice. Guests benefit from the merits of home comforts, along with the luxurious looked after feel that you can receive in a hotel.
Housekeeping
The correlation between high levels of stress hormones and house cleanliness has been a matter of scientific research for a while. Each apartment comes with the option for regular housekeeping. For long term guests, these scheduled cleans help keep the apartment fresh and guarantees a top-level service. It also gives a sense of order and removes the stress of keeping one's home clean, which is very welcome for those business travellers who have a hectic schedule.
Security
Companies are responsible for guaranteeing safety for their employees working away. Security is paramount for wellbeing, both mentally and, of course, physically. Serviced apartments provide an extra layer of security as there are fewer shared community areas and guests benefit from the privacy of their own apartments. Having your own storage space or key access makes guests feel safe and secure avoiding the risks that come with communal sharing spaces.
When you book through SITU, you know all of our suppliers have been processed through strict guidelines and have been certified.
Feel like you are always at home.

There are many reasons to choose a serviced apartment over a hotel. But for any guest staying in the same place for longer than a week; space, convenience, safety and wellbeing are all excellent reasons to start with!
At SITU, we take serviced accommodation seriously. Whatever your requirements, we can find you the best options. Take a look at our website to see what serviced accommodation options we can source for you.