Lunar New Year is the biggest event for Chinese people and has influenced the whole world with its charming dragon and lion dances, red lanterns, and fireworks. More and more people around the globe celebrate the Lunar New Year, so we want to take this opportunity to share an insightful interview with our very own Situ'er Jessica Pang, Marketing Officer, about the Chinese New Year and how it's being celebrated.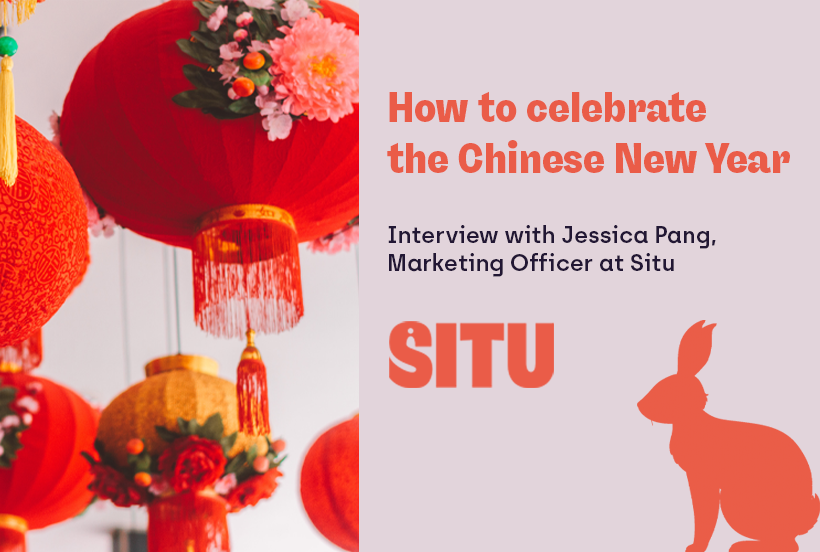 ---
This year, people will be celebrating the year of the rabbit. Every year a different animal is celebrated. Each year is represented by one of 12 animals in the Chinese zodiac – including the Rooster, Rabbit, Snake, and Dragon, among others.
The Chinese zodiac has a 12-year cycle, so the previous Years of the Rabbit were 2011, 1999, and 1987.
Each animal is also assigned an element – metal, earth, wood, water, or fire. 2023's Rabbit will be a Water Rabbit.
The sign of Rabbit is a symbol of longevity, peace, and prosperity in Chinese culture.
2023 is predicted to be a year of hope – Isn't that lovely!
---
Why is it important to celebrate Lunar New Year? 
Jessica Pang (JP): It is an important festival for family gatherings and relative blessings for each other in the CNY, we say Kung Hei Fat Choy / Gong Xi Fa Cai (wishing you prosperity). Traditionally, there was a story about getting rid of evil spirits/creatures 'attacking the villages and praying for a good harvest. Which, people did light up firecrackers outside the house to fight out the evil & creatures so that the family could gather to have dinner safely. Nowadays, we try to carry on the tradition, clean up our house and make it tidy before CNY and have dinner with family and friends, followed by a few days of relatives' visit as well. Additionally, the symbols of firecracker and good luck are red; therefore, we receive red pockets with petty cash from the elderly and parents.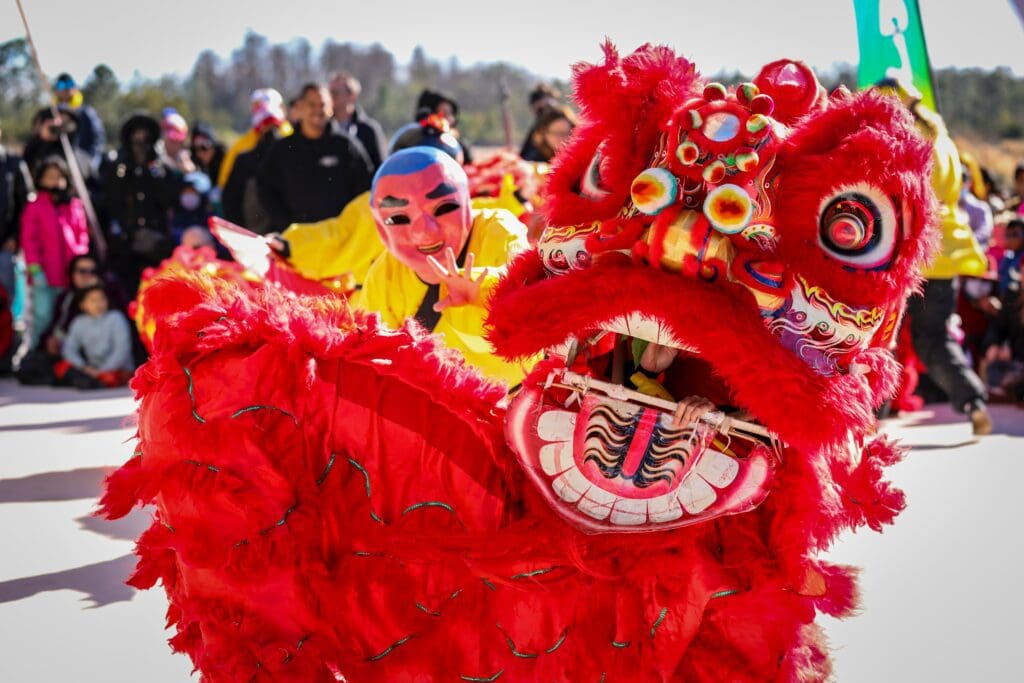 What is your fondest memory?
JP: When I was young, I lived in a village, we used to arrange a few tables for the banquet – Poon Choi / Pen Cai (mandarin) outside the house and eat together with family, friends, and relatives. The Poon Choi is an auspicious one-pot dish with all mouth-watering foods served in a very big pot, it's delicious and full of blessings.
How long will the festival last?
JP: There are 10 big days, but is celebrated for up to 15 days. However, they will start all preparations ahead of time for shopping, decorating, cleaning and travelling back home.
How do people celebrate the Lunar New Year? 
JP: Nowadays, people will try returning to their hometown and gathering with their parents, family, and friends. Just like Christmas and New year in western countries. The Chinese family cook some auspicious and delicacy foods for their meals on CNY eve, Day 1 and Day 2, customary, people eat vegetarian food on day 1, and meats on Day 2 to start the year, outing on Day 3, relatives visit in the rest of the days, it is because day 3 is an arguing day with people, therefore for sightseeing or going to temple is a good choice. Children will be more than happy to visit relatives because they will receive a lot of red pockets with petty cash from the elderly. (But city life now is going abroad for holidays to escape this festival's stuff)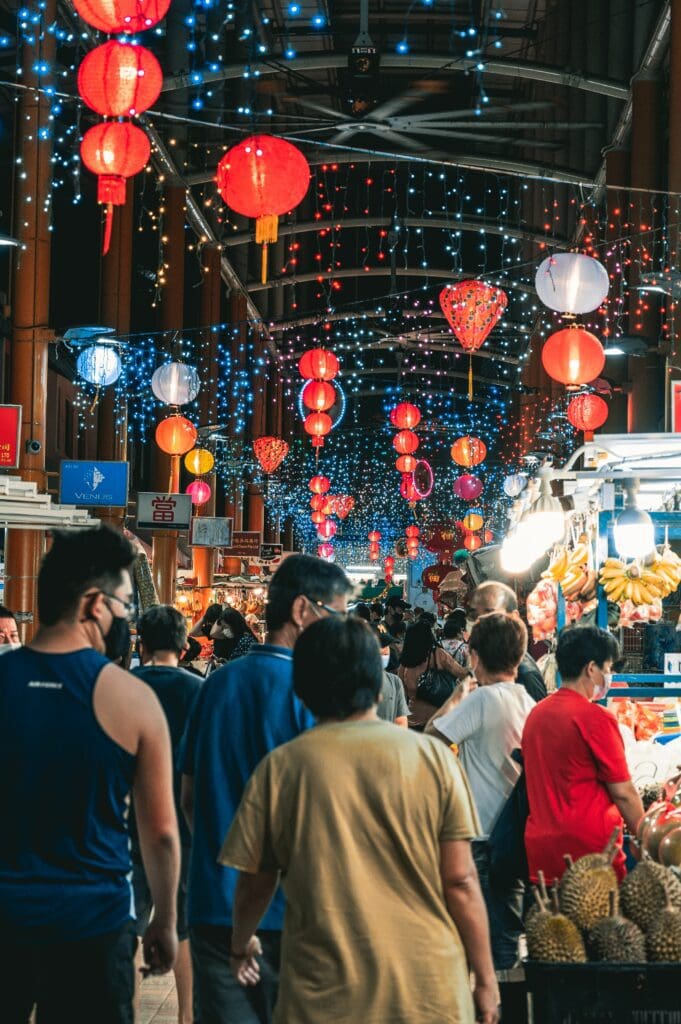 What do people eat when celebrating the Lunar New Year? 
JP: Some of the auspicious foods are:

Sweet glutinous rice ball soup on CNY eve, meaning family reunion.

Steam whole fish (surplus & fortune), Steam whole chicken (togetherness & family unity), King Prawn (happiness), lettuce (becoming wealthy) Dumplings (Wealth), Noodles (Longevity), Glutinous rice cake (promotion in career and salary increment)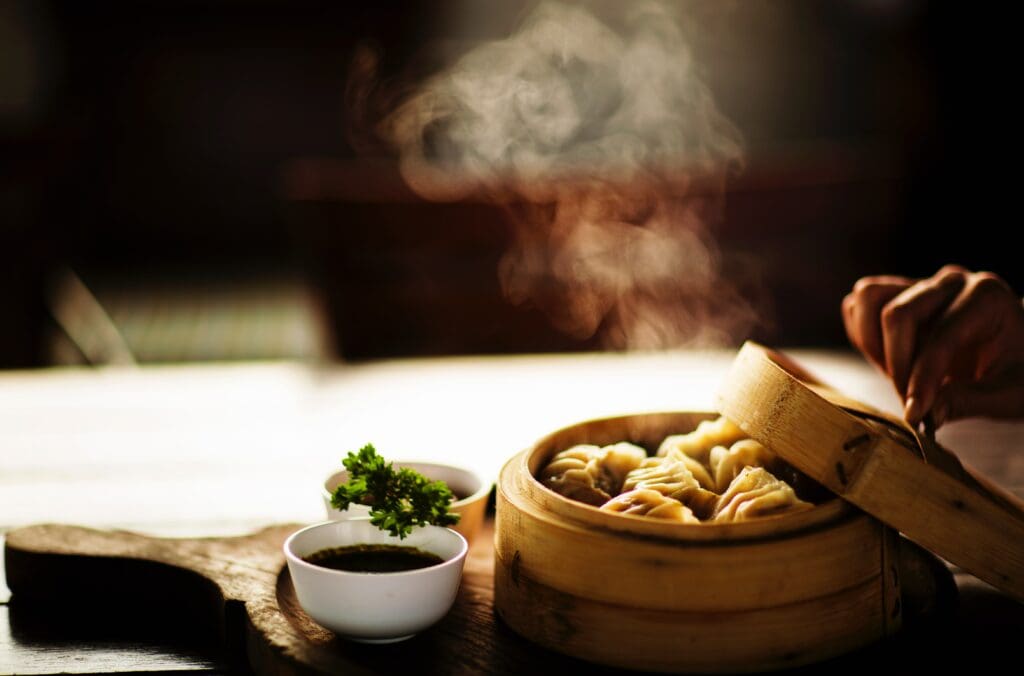 Why is red the colour of the festival?
JP: It's a lucky colour. That's why we used to wear red outfits and children will get red pockets from parents to get rid of bad things and welcome luck in the new year.
What are your tips for travellers visiting China to celebrate the Lunar New Year? 
JP: I would recommend going to Hong Kong or Shanghai, the cities have different delicacies and cultures, so it's really interesting to see how the two places celebrate the Chinese New Year.
Lastly, any other fun facts that you want to add?
JP: Wishing tree! They are usually around some villages, people write their wishes on red paper and use a ribbon to tie it with an orange or tangerine then throw it up to the tree, if you successfully hang it tight, your dreams will come true!
---
We hope you liked our interview about the Chinese New Year culture and that you found it to be an interesting read. At Situ, we have people from all around the world so it's important to be educated about different cultures. To learn more about our company or to read more blogs, please visit us here.