There are many good reasons to move to Oslo such as the high level of education, high productivity, and a strong economy. However, moving is a stressful process and sometimes even frustrating, especially if you are moving far away and have a lot of planning to do… Firstly, you have to do some research about Oslo. Secondly, you need to find a long/short stay accommodation with your requirements. Additionally, maybe you need to learn a new language! To help you find the perfect area for your stay, we have made a list of our top five best neighbourhoods in Oslo.
1. Grünerløkka
Known to be one of the trendiest neighbourhoods in Oslo. It's a very artsy place with a vibrant cultural scene, and you can find loads of cool things to do. Grünerløkka is home to many of the country's top art schools, independent art galleries, a beautiful botanical garden, as well as great bars and fabulous restaurants.
What can you do in Grünerløkka?
Visit art galleries – Galleri Markveien and Galleri 69
The Botanical Gardens.
The Munch Museum
Akerselva – Walk along the river
Mathallen Foodhall Oslo
Birkelunden – A central park
Parkteatret – The theatre was opened as a cinema in 1907, however, today it's one of Oslo's most trendy theatres.
Oslo Reptile Park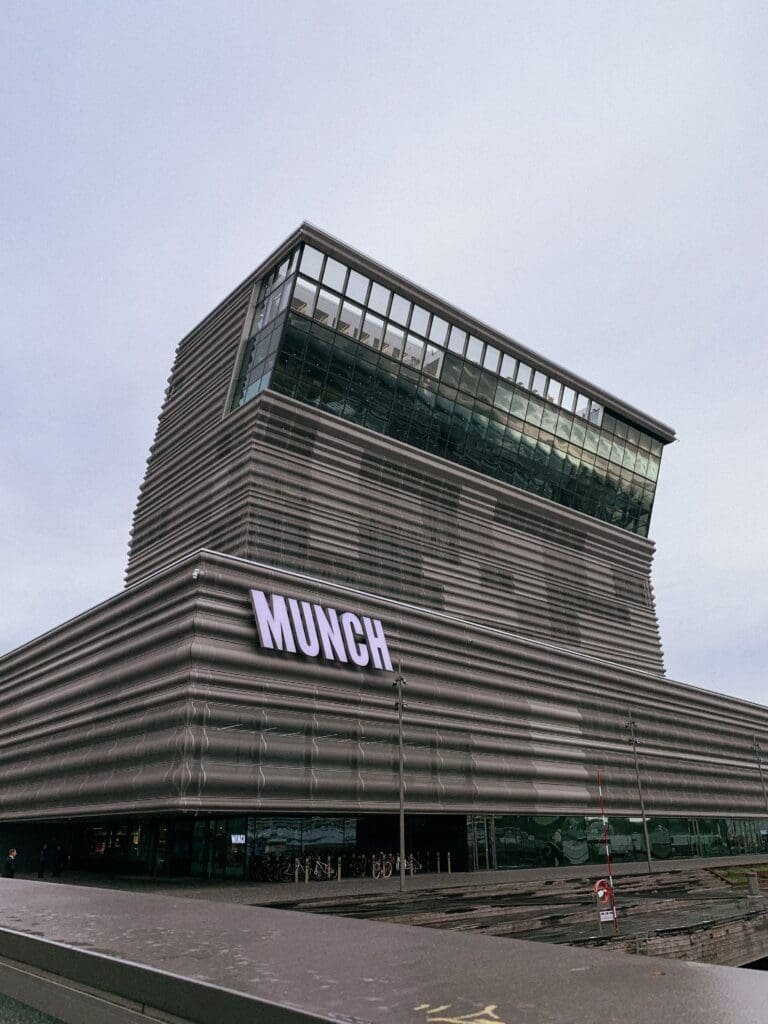 2. Aker Brygge & Tjuvholmen
Do you want to stay somewhere with a stunning view and with plenty of restaurants with alfresco dining? And that's not all, when visiting Aker Brygge you can take a stroll on the promenade by the water, and grab a bite from one of the many food trucks on the streets. Once you are done exploring Aker Brygge, there's a long bridge that connects Aker Brygge to Tjuvholmen for you to easily access the other side.
Tjuvholmen is one of Oslo's newest quarters, a place you shouldn't miss out if you enjoy seeing design and architecture aficionados.
What can you do in Aker Brygge & Tjuvholmen?
Outdoor art installations
Tjuvholmen City Beach
Nobel Peace Center
Oslo City Hall
Take a boat trip
Akershus Fortress – One of Oslo's most impressive and historic buildings.
Latter – Oslo's most famous comedy venues
Go to a gallery – Galleri Haaken, Galleri Brandstrup, and Galleri Fineart.
Aker Brygge Pier And Boardwalk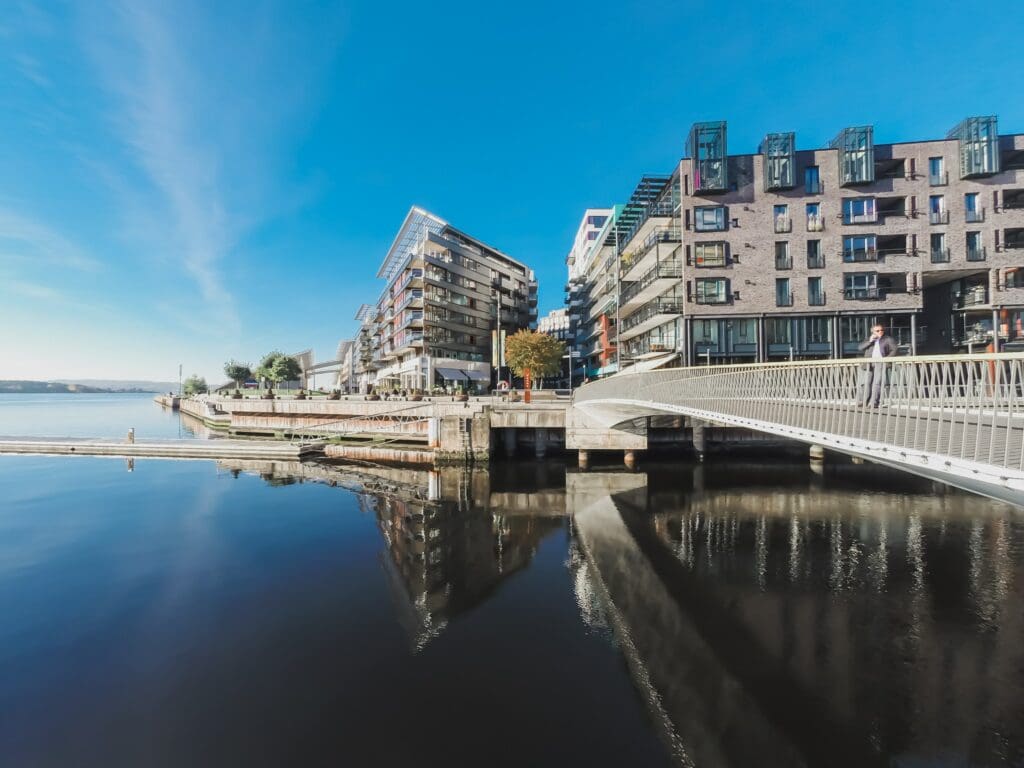 3. Vulkan
Vulkan is a lively neighbourhood full of fun and new innovative eco-friendly architecture, there is a local energy centre with 300-meter deep geothermal wells.
You will be pleased to find serviced apartments, office spaces, cultural venues, cafes, restaurants, and bars. This is a great place to meet friends and watch the world go by in a fantastic atmosphere.
What can you do in Vulkan?
Mathallen Food Hall
Dansens Hus – Norway's national stage for dancing.
Døgnvill Bar & Burger – The most delicious burgers in Vulkan!
Vulkan beehives – Two massive beehives raise to raise awareness of the importance of bees in our ecosystem.
Smelteverket – This is a must-see stop in Oslo to go for some drinks and food.
4. Kvadraturen
Kvadraturen is filled with a lot of history and many things to do. Close to Oslo's main shopping street with excellent restaurants, bars and cafes. Kvadraturen is a beautiful place for those who are interested in old buildings, each building has its own inspiring story behind it.
What can you do in Kvadraturen?
National Museum of Contemporary Art
Akershus Fortress
National Museum of Architecture
Norwegian Film Museum
Christiania Torv
Go to galleries
Oslo Cathedral
Oslo Opera House
Visit parks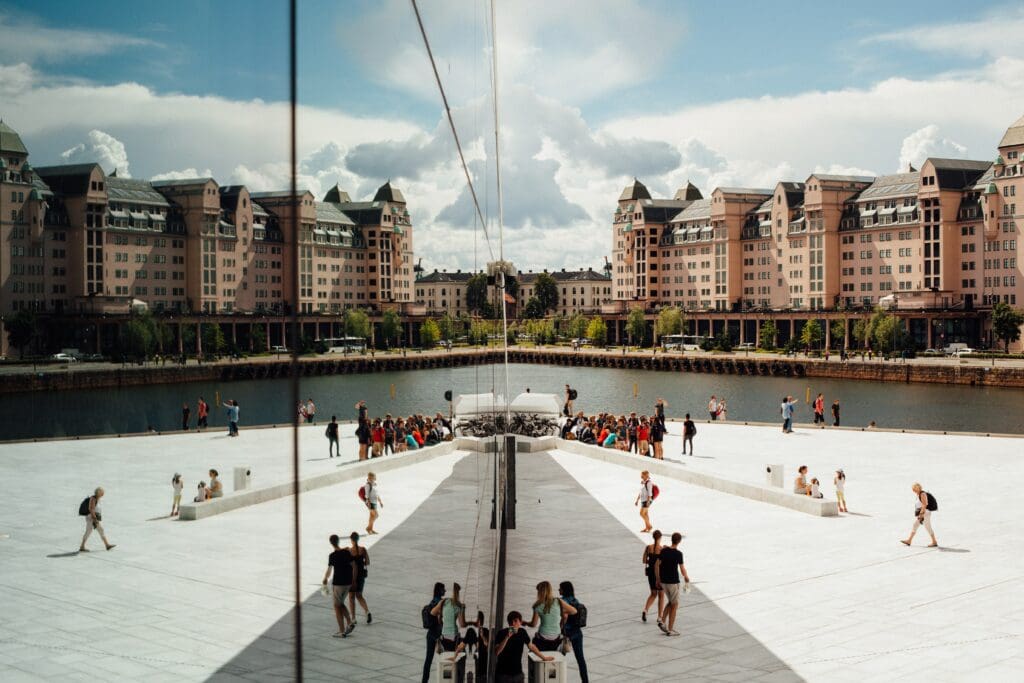 5. Ingens gate
Ingens Gate (Nobody's Street) is a laneway located next to the Akerselva river. A gorgeous little area with the integration of functionality, inhabitant, and street art!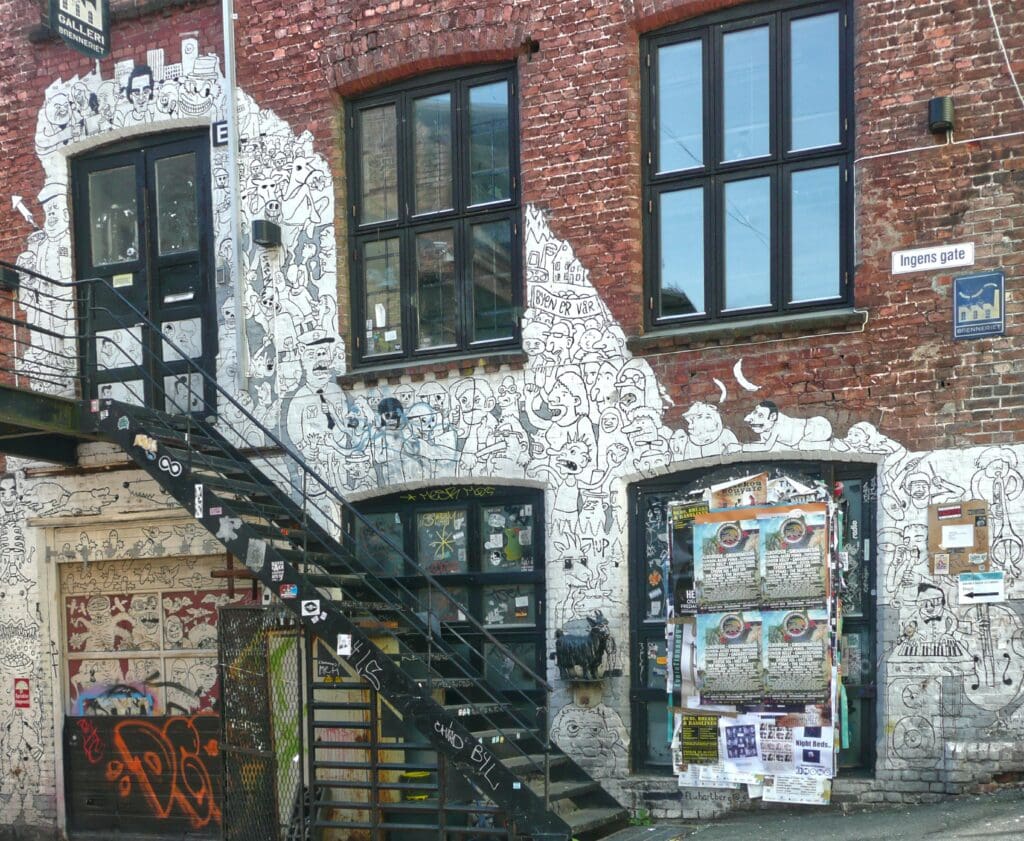 ---
Now you have a great insight into some of the best neighbourhoods in Oslo. To learn more about all our properties in Oslo click here, or if you rather talk to one of Situ's team members just give us a call on 01392 690 079 or email us [email protected]