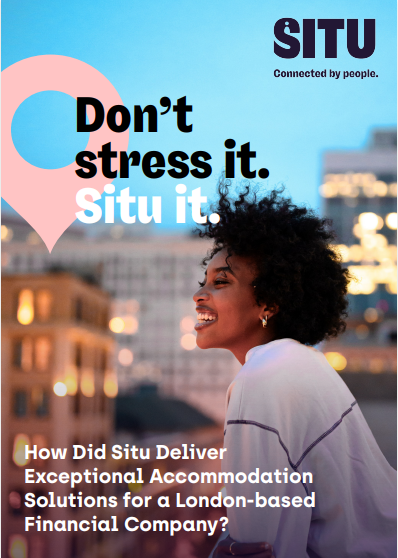 As a leading global accommodation provider, Situ recognises the importance of catering to the specific needs of its clients. One such client, a large financial company headquartered in London with global operations, undertakes frequent corporate moves throughout the year. Being their trusted accommodation partner, Situ was assigned the responsibility of finding suitable accommodation options that would precisely meet the company's requirements, including proximity to office locations, convenient travel, and high-quality amenities.
In this case study, we will explore how Situ effectively accomplished this task, surpassing the client's expectations, and ensuring a stress-free and comfortable stay for their personnel during their visits.
With fifteen years of experience in the industry, Situ embraced the challenge. The client had laid out some strict criteria to ensure a seamless transition for their international employees. Situ's primary focus was to identify apartments within walking distance of the company's London office, eliminating the need for employees to navigate the tube system. In addition, all apartments had to be of high quality and feel like a home-away-from-home with ample space and amenities that allowed employees to unwind after a long day at work. The buildings were also required to have a 24-hour desk, ensuring that residents had access to round-the-clock assistance.

Upon receiving the initial brief, Situ dedicated time to conducting extensive research, gaining a deeper understanding of the client's specific requirements. Using our extensive network of accommodation partners, we carefully selected apartments that met the company's criteria. To simplify the decision-making process, we created an interactive map displaying the distance between each apartment option and the client's office. We also arranged pre-check-in briefings with the accommodation partners to ensure they provided everything necessary for the guests' six-week stay. Our dedication to delivering exceptional service with a human touch enabled us to provide the financial company's employees with a stress-free and comfortable experience.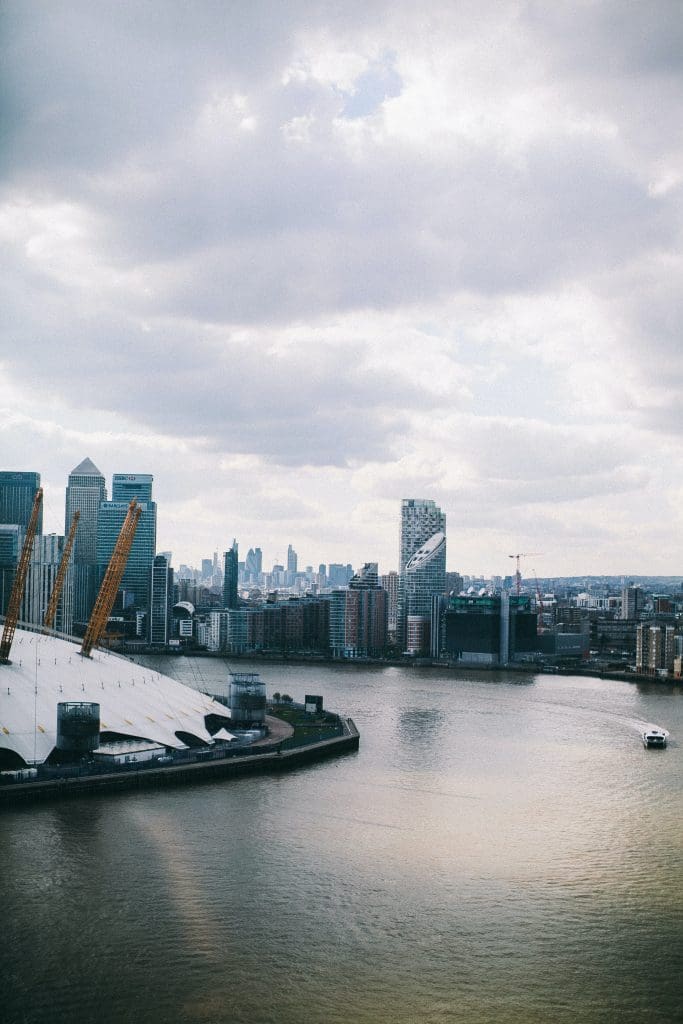 In addition, we collaborated with the client's travel team, offering them a comprehensive tour of the available accommodation options in London. This first-hand experience allowed the client to give feedback and make decisions based on their unique requirements. Throughout the process, we maintained close communication with the client, working together to ensure the delivery of services aligned with their standards. This collaborative approach enabled us to tailor our accommodation recommendations to meet the client's specific needs, and resulted in a comfortable and enjoyable stay for their employees in London. By closely partnering with clients, Situ offers a more personalised service, ensuring complete satisfaction.
The client has continued to rely on Situ for international employee moves to other locations. In addition to accommodating their assignees in London, we have also assisted with moves to New York, Singapore, and even Australia. Given the frequent project-based moves, where groups of
assignees required accommodation together but had different arrival dates and length of stay depending on each project, we worked closely with the client to provide customised solutions to undertake and facilitate approximately 200 moves annually. Our commitment to providing personalised service and our ability to understand clients' unique requirements has
fostered strong relationships, with the outcome being repeat business and a long-term partnership.
As a global leader in accommodation, Situ understands the unique needs of every company. Our experienced team, extensive accommodation network, human-centered approach, and innovative technology enabled us to exceed the expectations of a major financial company headquartered in London. Our commitment to one of our core values, 'connected
by people' drives us to cultivate long-term relationships with our clients and deliver exceptional service. Through meticulous research and collaboration, we were able to find the perfect
accommodation options that aligned with the client's criteria.
Whether you are a large corporation relocating employees, or a smaller business looking for accommodation options for your team, Situ is here to help. With our personalised approach to service, we tailor our accommodation recommendations to meet your unique requirements, providing your team with a comfortable and enjoyable stay. Contact Situ today to discover our exceptional service and innovative technology, simplifying your relocation and accommodation assignments and surpassing your expectations.