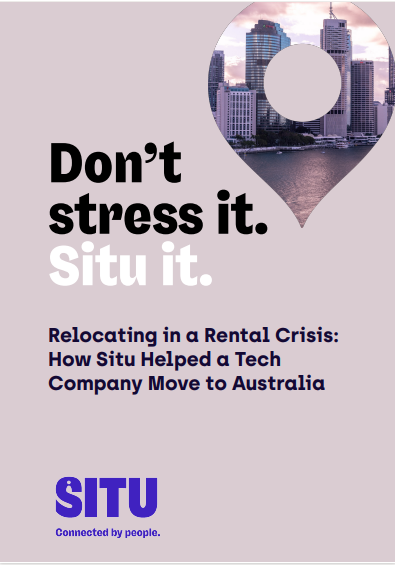 In the fast-paced world of tech, Situ's client, a thriving tech company, found itself facing a significant challenge. No less than thirty personnel needed to be relocated from Romania all the way to Brisbane – and not just the client's employees, but their families too. Given the size and complexity of this endeavour, our client needed a reliable partner to help them navigate the search for high-quality accommodation that was a perfect match for everything they needed.

That's where Situ's expertise came in. With our in-depth knowledge of corporate accommodation and a strong focus on problem solving, we were able to provide our client with a seamless relocation experience. We started by carefully listening to their requirements and preferences, which included a family-friendly location with nearby parks, excellent Wi-Fi access, and a smooth check-in process.

Thanks to our wide-ranging network of accommodation partners, we were able to find ideal apartments that met all of our client's needs. We also provided a team representative in the APAC region to help with any issues that arose during the check-in process. Our unwavering commitment to serve, going above and beyond with meticulous attention to detail, helped to ease our client's concerns and ensure a smooth and successful relocation for their employees and their families.

Once the employees arrived in Brisbane, they received constant support during check-in from Situ's Guest Care Team and were able to smoothly transition to their new homes. The apartments provided by Situ exceeded expectations, with great internet connectivity and a prime location close to parks and amenities.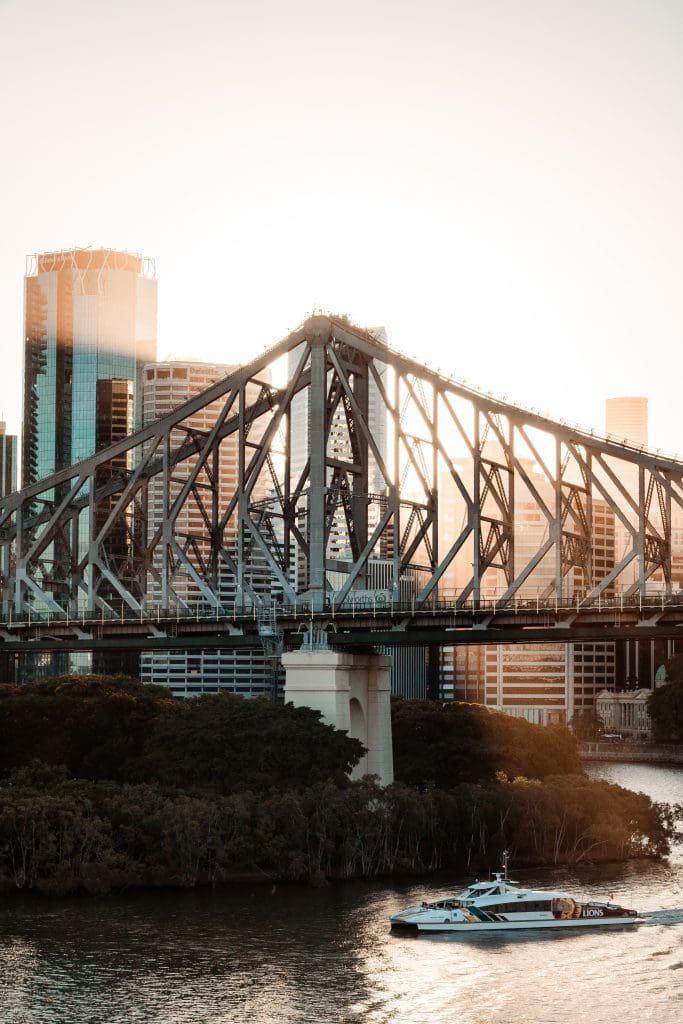 There was also an additional consideration. The Australian housing market presents a complex set of challenges for long-term renters, more so in recent years. In Victoria, rents have increased by an average of 20% this year, with some cases seeing an increase of up to 150%. The national rental vacancy rate was at an all-time low of 0.9% in September 2022, a situation not seen in the last 20 years.
This situation has put immense pressure on the rental housing market, leading to an increase in rents across the country. National combined rents, for both houses and apartments, are
at an all-time high of $542 per week (as of November 2022). As a result, Situ had to ensure that the temporary accommodation provided for the assignees could serve as a long-term residence
in case the guests faced difficulties finding permanent accommodation. This required a thorough understanding of the market challenges and an ability to anticipate the needs of the
clients.

To meet these challenges, Situ's expertise, a strong focus on problem-solving, and a great network of accommodation partners was essential. Situ's team representative in the APAC region was also instrumental in providing local knowledge and expertise in securing the best possible accommodation options. By identifying the right space and location, Situ ensured that everything was suitable to accommodate the assignees' needs. As a result, the clients were satisfied with the service provided and the temporary accommodation served as a
comfortable long-term residence for them.

Thanks to Situ's successful handling of the complex housing market challenges in Australia, the tech company continued to work with Situ and increased their business with more locations
such as in Seattle, and others. Our deep understanding of the market's challenges and an ability to anticipate and address clients' needs have made us a preferred choice for businesses
looking for quality corporate accommodation solutions. Throughout the entire process, our client appreciated Situ's high standards and commitment to excellence. By choosing Situ as their corporate accommodation partner, they were able to focus on their business while we took care of the details.

In the end, Situ's client was thrilled with the outcome of the relocation and expressed their gratitude for our exceptional service. They continue to work with Situ for all of their corporate
accommodation needs and recommend our services to other companies in need of a reliable and trustworthy partner.