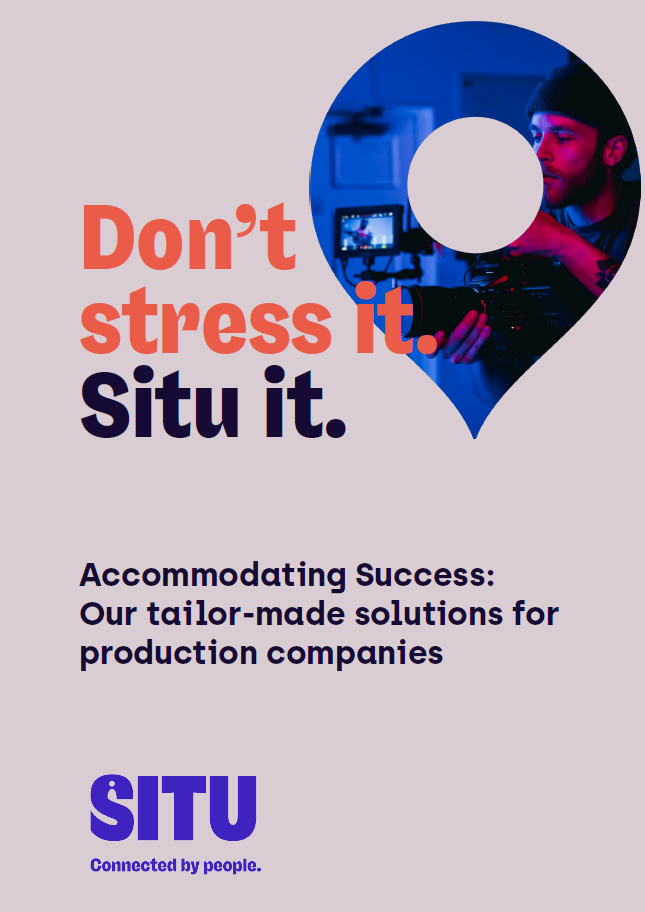 Production companies face a unique set of challenges when it comes to arranging temporary housing for their cast and crew. Whether it's a large-scale film production with extensive teams, or a specialised TV competition with ever-changing contestant line-ups, tailored housing solutions are essential. In this fast-paced and demanding world, every detail matters. From script development to casting and location scouting, the success of a project hinges on meticulous planning and execution – including the provision of suitable and comfortable accommodation for cast and crew. And in the capacity of a leading global serviced accommodation provider, Situ shines as a trusted partner for production companies worldwide.
---
Managing rooming lists
Production companies often grapple with managing big groups, and the nature of the industry means that check-in and check-out details can fluctuate rapidly as shooting schedules evolve. A detailed document, or a 'rooming list' that outlines the accommodation arrangements is therefore essential. This document includes the names of individuals, room assignments, check-in and check-out dates, and any special requests. For instance, if a costume design falls behind schedule, the entire filming timeline may shift and the rooming list may change.
Traditionally, production companies turned to hotels, relying on rooming lists as a familiar approach. However, the industry has witnessed a significant shift in recent years as the benefits of serviced accommodation have become increasingly evident, which has led to a growing appetite for solutions that cater to production companies' unique requirements. It's exactly the bespoke nature of these solutions that excites us here at Situ, allowing us to use our expertise in the field to streamline the accommodation process and address the specific challenges faced by production clients.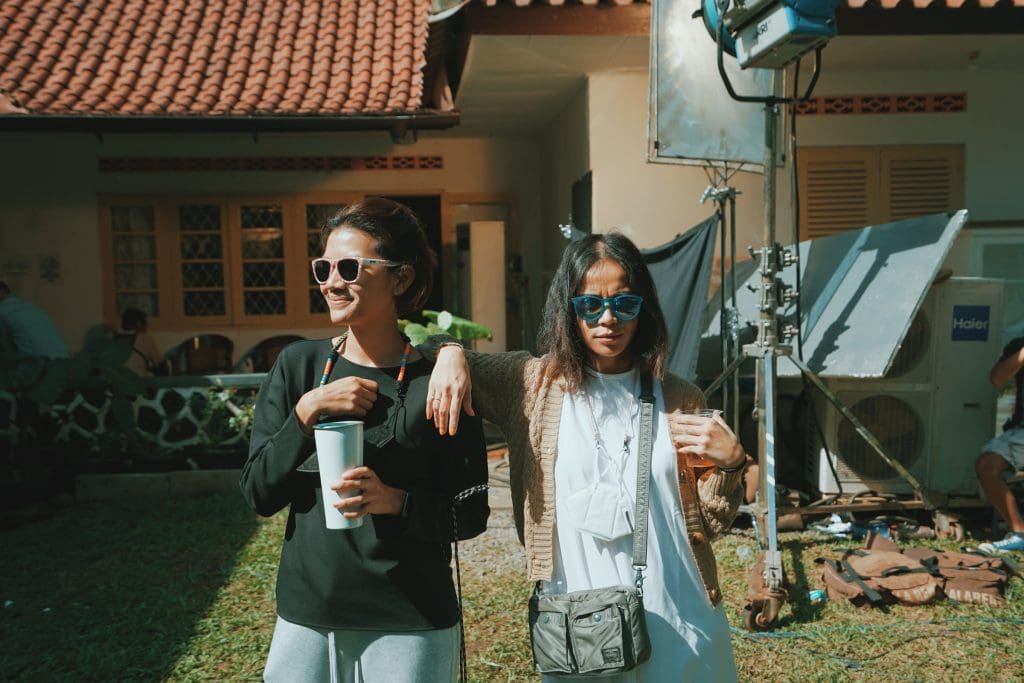 Situ understands the complexity of production schedules and takes charge of the administrative work, ensuring smooth operations. We excel at adapting to the different needs of each production, where individuals may have varying lengths of stay depending on their roles and shooting schedules.
For example, let's consider a situation where 'person 1' – let's call them Sam – checks in on the 17th of the month, stays for two nights, and then checks out. Following their departure, person 2 – Ali – takes the same room and stays for a week before checking out. Subsequently, Sam then returns to the location and occupies the room again, this time for an additional three weeks. Such arrangements are common and a direct result of the nature of the production business, where cast and crew members are required on set for specific periods rather than the entire duration of the filming schedule, which can span several months. Our experience in this world allows us to manage these dynamics, ensuring seamless transitions between occupants and providing a hassle-free experience for production clients.
Moreover, here at Situ we recognise that the nature of the production industry often involves remote locations where apartment availability may be limited. In such cases we go above and beyond by leveraging our vast network of serviced accommodation partners and ensuring that, even in remote areas, the cast and crew have comfortable and suitable temporary housing options.

Serving up a perfect stay
TV competitions present a distinct set of challenges when it comes to accommodation needs. Situ's expertise shines in these scenarios, with individually-crafted solutions that cater to the unique demands of different types of competitions.
For instance, some competitions include evolving contestant line-ups where contestants are eliminated each week, resulting in uncertain check-out dates. Situ understands the need for extremely flexible cancellation policies in such cases, and takes expert charge of negotiating and securing these for clients.
Each and every project is unique and calls for an agile response and meticulous planning. In cooking competitions, for example, practice between filming sessions means that competitors require fully-equipped kitchens in their accommodation.
Situ meticulously verifies and measures kitchen equipment prior to booking, liaising with our accommodation partner to ensure that the kitchen facilities meet the specific requirements
of the contestants, including features such as multiple hobs, a full-sized fridge freezer, and a suitable oven. By addressing these unique needs, Situ contributes to the smooth functioning of the competition and enables contestants to focus on honing their culinary skills.
Another area where Situ excels is in catering to VIP guests attending these competitions. We understand the level of discretion and the exceptional service required for hosting such guests. We liaise closely with accommodation providers to ensure that VIP guests enjoy a seamless and luxurious experience during their stay and receive (as do all our guests) the highest levels of service. We manage everything down to the smallest detail, knowing that maintaining the production's prestige and reputation is paramount.
At Situ we love a challenge. Our unparalleled understanding of the production industry and a commitment to tailored solutions make us the ideal partner for production companies seeking to navigate the issues around arranging temporary housing for their people.
We effectively communicate a production company's unique requirements, paving the way for successful collaborations and negotiated terms that meet the client's needs. We take the pain out of the accommodation process, providing peace of mind to production clients and allowing them to focus on their creative endeavours.