We're thrilled to share some exciting news at Situ! Additionally, our team has been shortlisted for not just one, but two awards at the FEM EMEA EMMAs. Specifically, we're in the running for the Thought Leadership Award and the Best Corporate Housing Agency of the Year Award.
These nominations are a true honour and a validation of the dedication and hard work put in by every member of our team. This recognition underscores our unwavering dedication to providing exceptional service and innovative solutions that cater to the ever-evolving needs of our clients and the industry as a whole.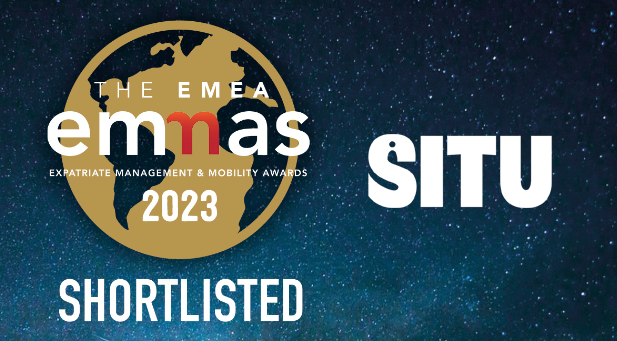 Thought Leadership Award
Securing a spot as a finalist for the Thought Leadership Award underscores our continuous drive to push the envelope of knowledge and innovation. Moreover, at Situ, thought leadership forms the foundation of our strategy. Steering us towards a prominent position in the corporate housing sector. Consequently, we proactively engage in generating enlightening articles and collaborating with industry professionals. This approach fuels meaningful conversations and provides valuable perspectives that can influence the tracks of corporate housing
Corporate Housing Agency Award
The Best Corporate Housing Agency of the Year Award nomination reflects our commitment to excellence in providing tailored corporate housing solutions. Furthermore, from very thoroughly designed accommodations to outstanding customer service, we continuously strive to set the standard for what a corporate housing agency should be. Consequently, this nomination acknowledges our dedication to meeting and exceeding the expectations of our clients and partners.
---
We share this honour with our fellow nominees and congratulate them on their outstanding contributions to the industry.
Congratulations and best of luck to all nominees on the EMEA EMMAs!