We're delighted to announce that Situ has achieved a significant milestone in our sustainability journey by being awarded a Silver Sustainability Rating by EcoVadis. This recognition reflects our ongoing commitment to prioritise sustainability in all aspects of our business operations.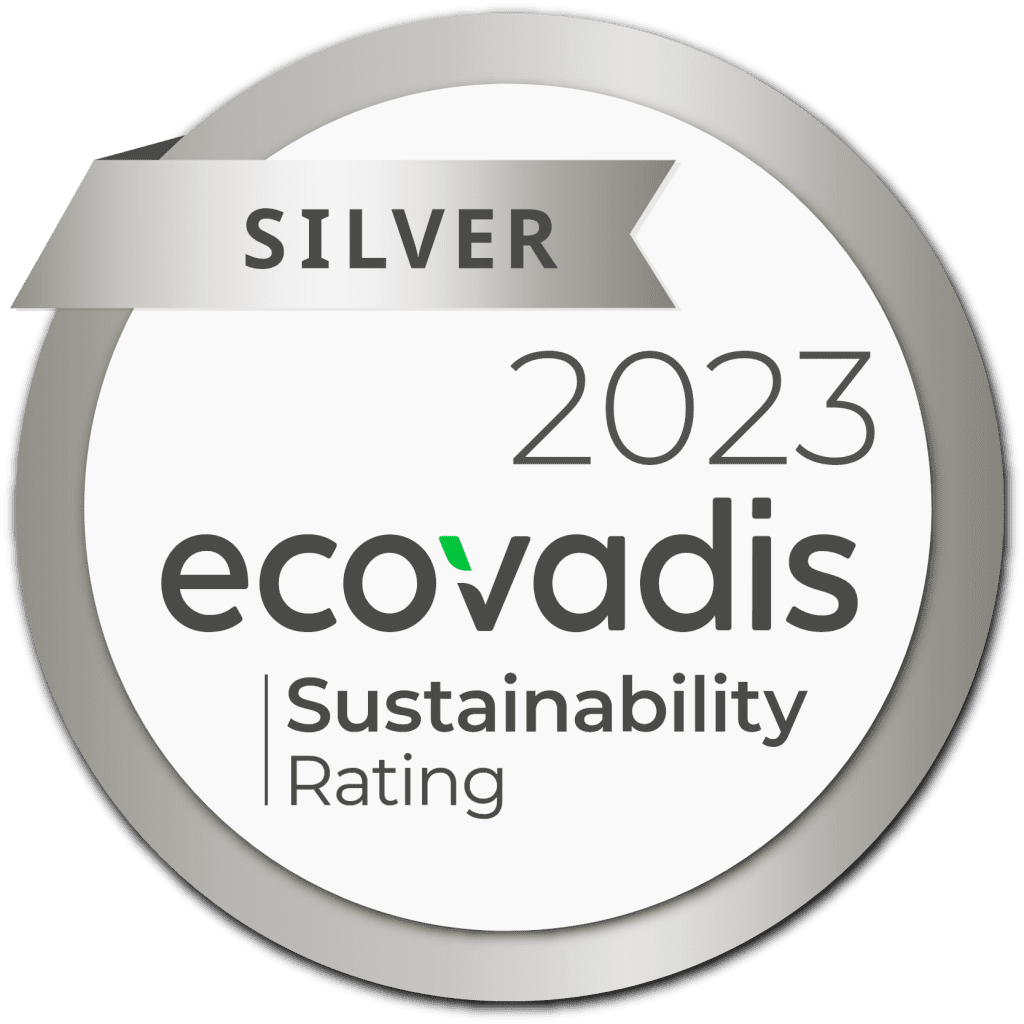 Achieving a Silver Sustainability Rating demonstrates our dedication to environmental, social, and ethical practices. We have worked diligently to integrate sustainability into our strategy, operations, and culture. This achievement affirms the progress we have made so far.
Our sustainability efforts encompass a range of initiatives, including reducing our carbon footprint, implementing responsible sourcing practices, promoting diversity and inclusion, and investing in community engagement programmes. We firmly believe that sustainable business practices are essential for driving positive impact and fostering a better world for future generations.
Let's continue this journey together, creating a more sustainable and responsible future for all.
What do Ecovadis do?
EcoVadis is a widely recognised and reputable platform that focuses on assessing and rating the sustainability and corporate social responsibility (CSR) performance of companies across various industries. It provides valuable insights and ratings to help businesses make informed decisions regarding their sustainability initiatives and supply chain management. The platform evaluates companies based on a range of criteria, including environmental, social, ethical, and supply chain practices.
Ecovadis Sustainability Assessment
EcoVadis assesses a company's sustainability performance through a comprehensive evaluation process. This involves reviewing environmental factors such as energy consumption, waste management, water usage, and carbon emissions. They also assess social aspects, such as labour and human rights, fair labour practices, and community engagement. Ethical considerations like business ethics, anti-corruption measures, and responsible sourcing are also included in the evaluation.
Rating Methodology
After the evaluation, EcoVadis assigns a rating to each company based on its performance across the assessed criteria. The ratings are typically given on a scale of 1 to 100, with higher scores indicating stronger sustainability and CSR practices. The rating provides a clear indication of a company's position relative to its peers and industry standards.
Benefits for Companies
Companies that undergo EcoVadis assessments and receive favourable ratings can benefit in several ways. A good rating can enhance a company's reputation. It can attract more customers who prioritize sustainable and responsible partners, and help in gaining a competitive edge in the market. Additionally, it can lead to better access to financing, improved relationships with stakeholders, and increased operational efficiency through sustainable practices.
Supply Chain Management
EcoVadis also plays a crucial role in assessing and improving the sustainability practices of supply chains. Many organisations use EcoVadis ratings to evaluate and select suppliers, encouraging a ripple effect of sustainability improvements throughout the supply network. This emphasis on sustainable supply chains is vital for promoting responsible business practices globally.
Encouraging Positive Change
By providing a platform that evaluates and encourages sustainability, EcoVadis is actively contributing to the global movement towards a more sustainable and responsible business world. The ratings incentivise companies to improve their sustainability efforts, driving positive change in environmental and social practices across industries.
---
In conclusion, EcoVadis is a significant player in the sustainability assessment landscape. They help businesses navigate and integrate sustainability into their operations. Its role in encouraging responsible business practices is vital for fostering a more sustainable future for both organisations and the planet.