OMG! Situ is starting 2022 with some fabulous news that we are so proud of. We have achieved Gold (yes you read that right – gold!) status from Investors In People (IIP) for the way we invest in our Situ people and teams. We are what we constantly do!

If we are honest and open (and of course, we are – that's written into our values), we weren't that surprised when we received the news of our gold status. And, no we aren't being arrogant! It's just that our default modus operandi is always to take care of and invest in our people. But it's amazing to have our approach externally validated and confirmed by a professional body such as IIP. Therefore we believe gives us the credibility and right to shout about it. So here we are tooting our trumpet and sharing our news.
We are nothing without our quite brilliant Situ team. They make the world turn for our clients, partners, suppliers and each other. The team endlessly and enthusiastically connect the dots to make booking serviced accommodation effortless. They ensure that people on the move for business have somewhere to stay that feels like home.
And, of all of this to a backdrop of a global pandemic and the many challenges that have come with that. The Situ team have taken it all in their stride, riding the changes. They are standing united and committed by our unanimously agreed values:
Led by heart and soul: We act with integrity; we celebrate honesty and teat others as we expect to be treated. We always do the right thing, for ourselves, our clients and our business.


Enterprising souls: We're enthusiasts. Likeminded doers tacking challenge head on. Pushing ourselves without limits to achieve success both individually and as a company.


Champions of connection: We're people-people. We believe that's where the magic lies. So, we champion openness, togetherness and understanding. We give recognition to everyone around us and respect one another in everything we do.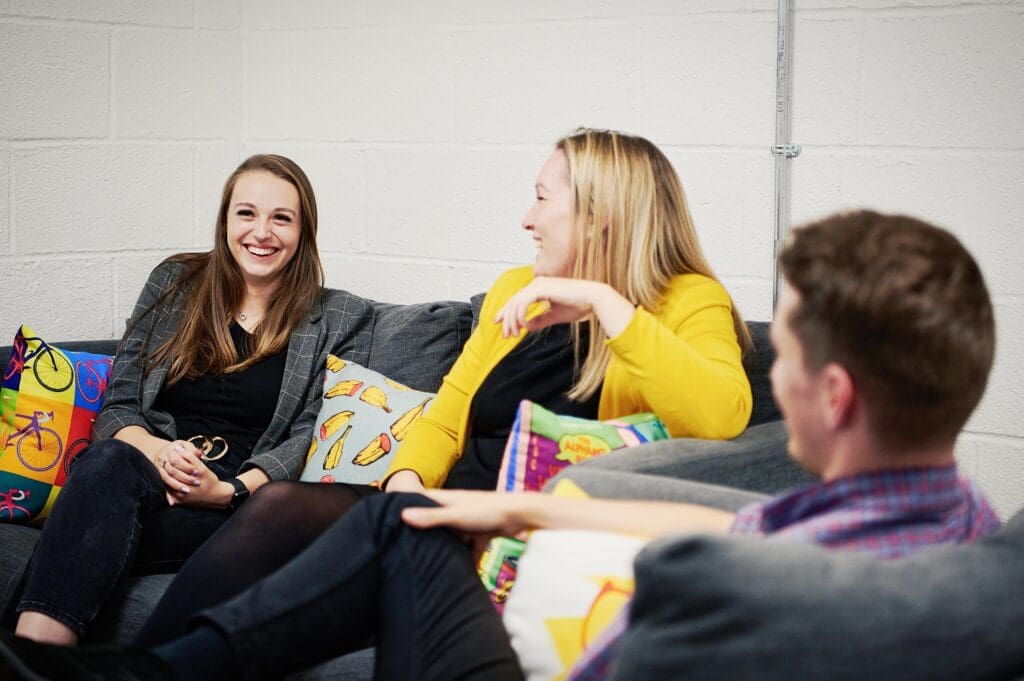 So what? might be your question.
Well, if you are one of our current clients or considering using us – then it means that you will be connecting with a bunch of folks who are incredibly engaged, professional, give a damn and will be a joy to work with! Folk who will always have your interests at heart and ensure your people are staying somewhere safe and sound when they are away from home.

If you are thinking of joining the Situ team – have confidence that you will be joining a company that people love working for and you will be swept into a culture of pure positivity and togetherness – where everyone is clear on what needs to be done and gets it done! A company that will invest in your personal growth and development. A company where differences are celebrated and even has a slide in its office!

You are a supplier – just know that we are great to do business with. We are "proper people", who believe that strong relationships make the world go round and work incredibly hard to keep it turning.
We are what we constantly do
Situ loves saying "we are what we constantly do" and oh happy days when it comes true – invest in your people and the rest as they say is history.
If you want to get in touch with our brilliant team to find out more about us, click here to have a look online, or call us on 01392 690 079 or email us at [email protected]