We have some very exciting news… We are so pleased to announce that in conjunction with our great friends at the Association Of Serviced Apartment (ASAP) – Situ will be partnering with Talent Beyond Boundaries (TBB)!
Our MD Phil Stapleton recently met TBB at a Global Mobility conference in London. Phil felt immediately drawn to their cause. He could see how Situ and ASAP accredited serviced apartment members could partner and work with TBB. As a result, a mutual benefit of all parties concerned.
Talent Beyond Boundaries (TBB), is a global not-for-profit organization that focuses on unlocking skilled migration pathways for refugees. They are predominantly based in Jordan and Lebanon and expanding to other sources in 2022. It's a brilliant way of helping to tackle, not only the shortage of skilled labour in the UK, but also a major humanitarian crisis around the globe.
TBB works with employers to place refugees in employment.
Talent Beyond Boundaries works with employers in both the public and private sectors to place refugees in employment. TBB will recommend Situ as their preferred partner to discuss immediate accommodation requirements for the refugees as they arrive to commence work. The Situ team will then in turn work with accredited ASAP members to secure appropriate accommodation at the best commercial terms.
Our contact at TBB Holly Asquith, a very inspiring lady told us "It's essential that we have a trusted accommodation partner. That we know has the safety and comfort of our arriving refugees and forcibly displaced people as a priority. They need to be able to settle quickly into their new surroundings. Have somewhere that feels like a home and a reassuring base from which to start their new lives and careers. Situ and the wider ASAP membership can certainly clearly offer what we are looking for and we feel thrilled to have their expertise and support behind us."
And, when we quizzed our MD Phil a bit more… He went on to say "we feel delighted to be partnering with TBB and supporting such an innovative and humanitarian initiative. Having ASAP members with us further ensures that we can offer the best accommodation for these people starting a new chapter of their lives."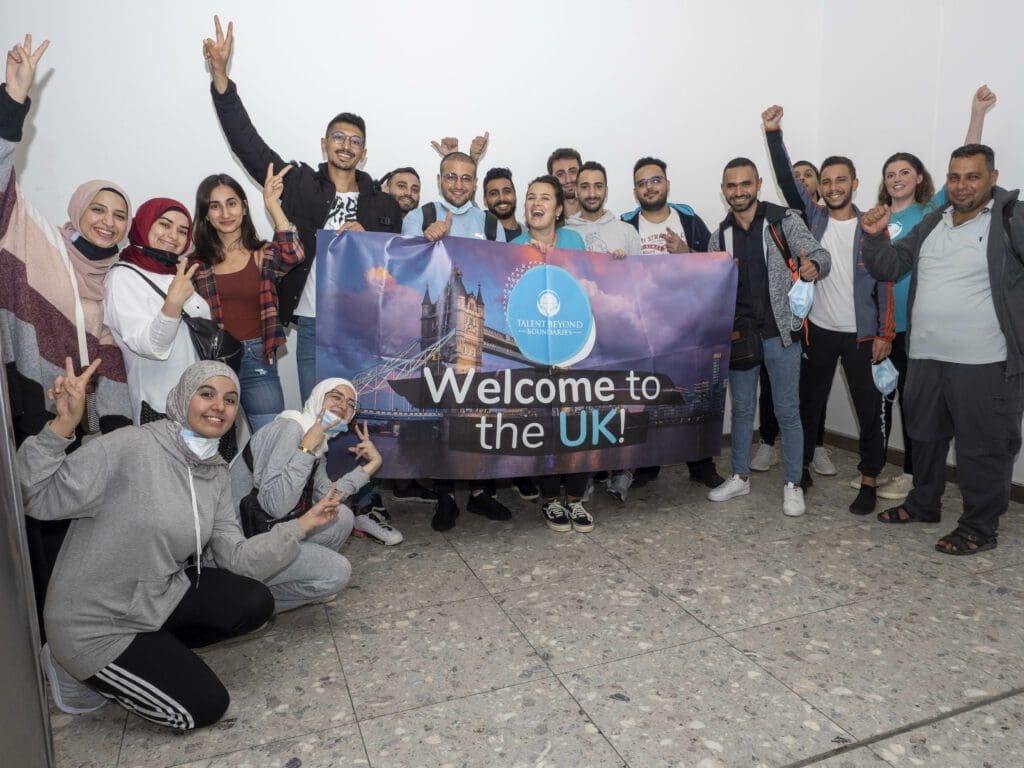 "The accommodation has been perfect. It feels like home."
The whole concept and process is a great success. A nurse Hanin who is a Palestinian refugee from Lebanon has been accommodated with her family at an accredited ASAP London providers property. Situ sourced the property and negotiated the terms for TBB. Hanin told us "the accommodation has been perfect. It feels like home. It's suitable for a family. The large rooms give space and safety for my toddler to move around and play. The staff have all been so kind and made us feel nurtured. Thank you"
And of course, we wanted a few words from the legend that is James Foice, CEO of ASAP. "When we were approached to support and get involved with this initiative, we didn't hesitate. These people have been displaced through no fault of their own. They are looking to get their lives and careers back on track. Everyone deserves to start their new roles somewhere safe and comfortable for themselves and their families. Our accredited members are perfectly placed to offer them self-contained, fully serviced accommodation. Which comes with flexible living spaces and home-like cooking and laundry facilities."
James concluded: "We applaud the work of Talent Beyond Boundaries and look forward to our members welcoming their new guests as soon as possible."