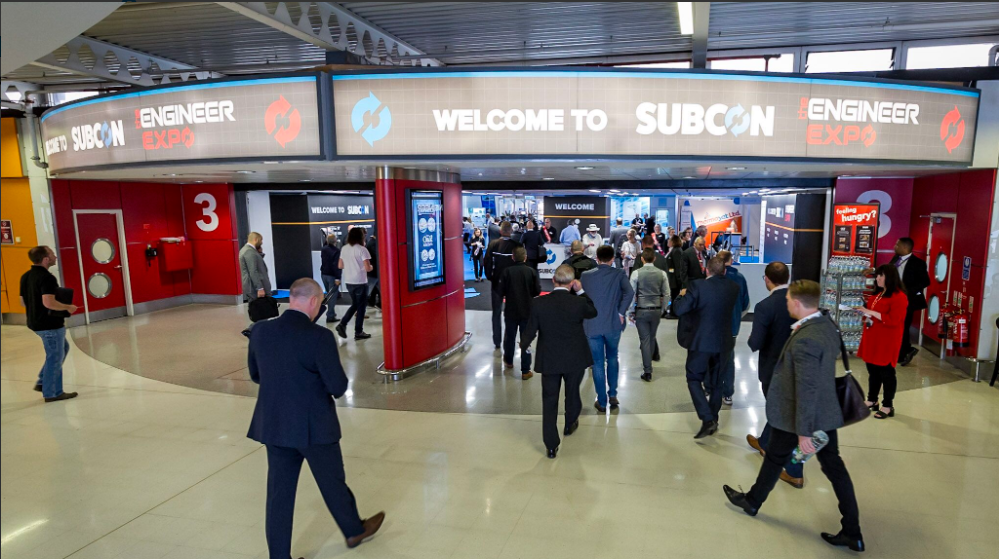 Reasons for business travel can vary from a long project in a neighbouring town to a weeks' visit on a tradeshow abroad. In our industry, people travel and attend tradeshows and networking events across the sector. It just so happens that more companies now choose to open their markets a bit further and exhibit at the events outside their usual industry.
SITU is no exception, actively participating in most events surrounding the serviced apartment, corporate travel and relocation industries. But during the first week of June, we attended SUBCON, the largest subcontractor and manufacturer show in the UK. A substantial team travelled to the NEC Birmingham, aiming to introduce SITU's services to businesses outside of the corporate travel industry.
Based on this experience, today we will be breaking down the pros and cons of attending a tradeshow in a different sector, analysing what the main benefits are, as well as the possibilities for market penetration.
Events Outside the Industry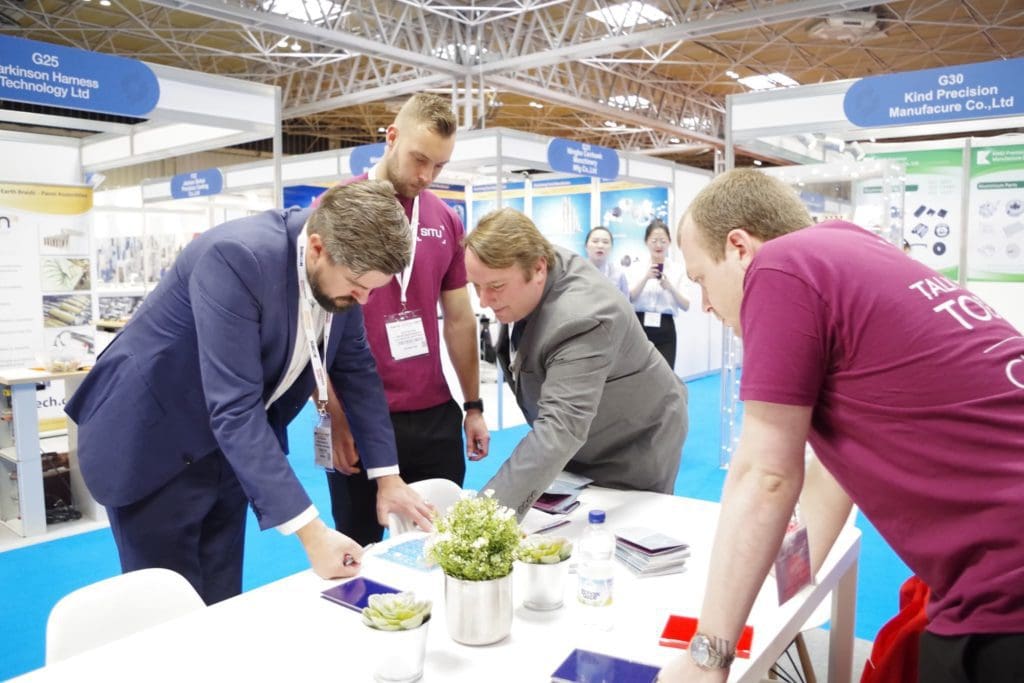 Pros
Attending a tradeshow outside your regular industry can be highly beneficial if the services you offer are of interest to the new sector. In SITU's case, we know that subcontractors travel for business and often have long projects requiring accommodation options for several months. Therefore, a serviced apartment is their best choice. After analysing several potential tradeshows, we chose SUBCON as the event that fit the category the most, offering SITU a chance to pitch our USPs to a new audience.
Not having competitors around is another pro. Most surrounding stands will be aiming to sell something completely different, which puts the company in a beneficial position from the start.
Cons
Some buyers might be dismissive, as they arrive with a very specific purchase in mind. People attending tradeshows, both exhibitors and buyers, usually show readiness to be pitched a product/service. Compared to a cold call on these events people will be happier to listen. However, sometimes they focus on a specific product or the subject of the exhibition. They may be less inclined to not listen to someone from a different industry.
Even though we list it as a con, this can be beneficial. It, ultimately, saves you time on pitching to a lead that will not convert.
Building Brand Awareness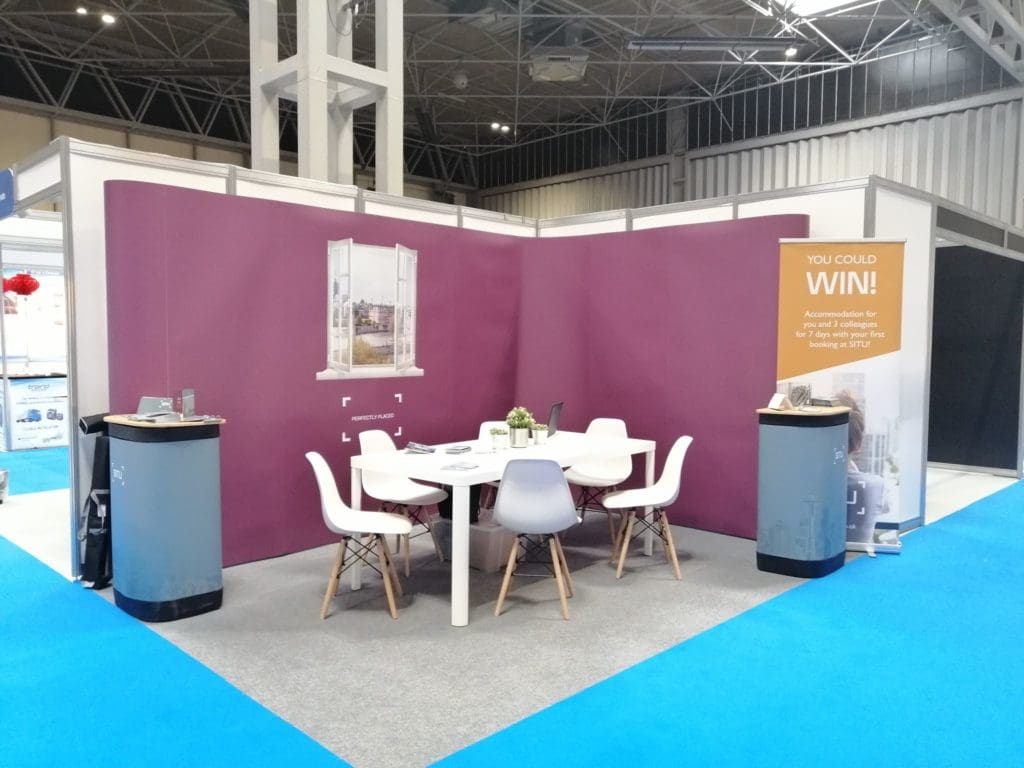 Pros
Shows outside your industry can be the best place to build your brand awareness. If no one has seen your branding before or heard about the company, you can stand out by default. For the 2019 show, SITU chose a minimalistic stand, that would compliment the simplicity of booking a serviced apartment with us. With a corner stand on a busy intersection and surrounded by companies selling something completely different, SITU's minimalistic branding indeed has stood out.
By the end of day three, most attendees had heard about SITU, knew what we offer and what our USPs were. By all means, this was a success. Considering no one came to Subcon thinking about serviced apartments.
Cons
The lack of targeting is the main con. You are introducing your brand and educating possible customers on your services. However, with a lack of direct targeting, it is hard to anticipate if people learning about your brand will become customers.
We still think it is a risk worth taking. Brand awareness campaigns are usually less targeted and cast a wider net. All in all, with a general brand awareness campaign at such an event, mixed with targeted sales pitches, it can eventually be more beneficial.
Penetrating a New Market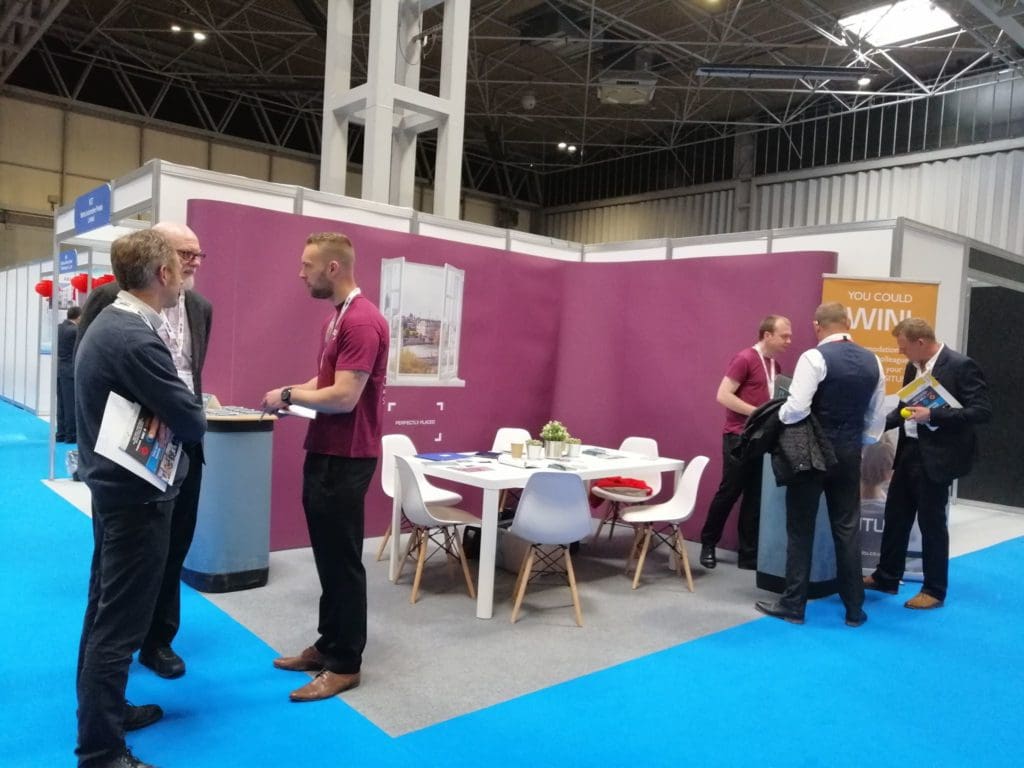 Pros
The main benefit of attending such an event is new leads. It will help you build new business contacts and penetrate a new market. SITU had an amazing opportunity to speak directly to the people showing interest in staying in better accommodation. Particularly people who spend 6 months at a time on a remote project.
We could explain what we offer in more detail and discuss how serviced apartments could benefit them. Strong new business ties were formed and relationships started that will only grow to become more prominent.
Cons
There is always a risk involved when you approach a new market. Calculating ROI on a large event outside your industry can be a bit tricky. But there's no way to know unless you try. Once you've attended such an event and ROI is calculated, it will be easier to estimate the second one.
Finally, in SITU's case, SUBCON 2019 was a huge success with new leads and relationships built and business ties established. However, each company should measure their own risks according to the industry and sector they operate in. A successful case study for one company doesn't necessarily mean it is a recipe for success for the other.
Subcon tradeshow will return to the NEC Birmingham in 2020 from 9-11 June.