SITU commits to the expansion of their global supply network with the strategic hire of Seth Hanson as a new Senior Supplier Account Manager.
Here at SITU, we are continuing to take an expansive approach towards our global network and the strategic hire of Seth Hanson as our new Senior Supplier Account Manager reflects that.
Welcoming Seth into the team was an easy choice, considering his experience and the great understanding he has of our industry.
Yet, we wanted to delve more into who Seth is and what he brings to the company – so here's a quick Q&A where you can find out more about SITU's newest hire…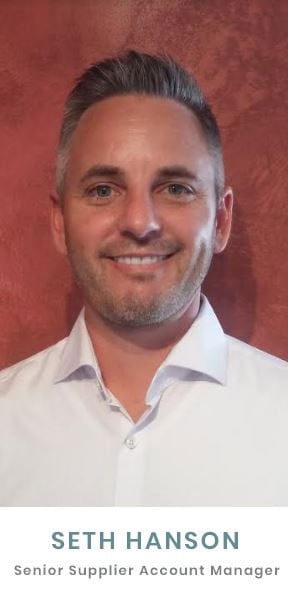 What past experience have you got from within and outside of our industry?
"Prior to my career in temporary housing, I spent a decade in the US retail banking industry developing service, sales and management skills. I earned my Bachelor's degree from St. Mary's College of California, and I have an ASAP Leadership Academy certificate."
"For the last seven years though I have worked for both Oakwood and Synergy in a Supply Chain capacity, refining my skills to be able to strategically grow and manage a network of accommodation providers."
What are you most proud of in your career so far?
"I pride myself on having built strong relationships with the supplier network and having an "on the ground" knowledge of the EMEA market. I also understand what it means for the traveller to have a fully compliant and mature network of accommodation options available."
What about SITU encouraged you to take on this new role?
"What drew me to SITU was the combination of values, mission and culture."
"For me, it just makes sense in our industry; when you have the values of passion, integrity and ambition combined with our mission to combine the right people, product and technology, you will have the right outcome for our clients and suppliers."
"Not too mention the culture at SITU too. I've known this team for some time now and "smart, hard-working and fun" are words that come to mind when describing them."
What do you think you will bring to SITU?
"Experience and an open mind. I've had the luxury of learning from a combination of very well established companies and very senior members across our industry."
"During that time I acted as much like a sponge as I could, so now I have been able to quickly integrate myself into SITU and apply some of those successful techniques. I'll do this with an open mind, however, because SITU is already successful in its own right and I plan to merge myself in as much as I can."
What challenges do you expect to face within your role and the industry?
"There are plenty of challenges but the biggest will be the lack of travel right now. COVID is crushing everyone because there is just less travel so clients, our peers at other agencies and, ultimately, suppliers are all facing an uphill battle right now."
What motivates you?
"My colleagues! For me, I've learnt that I really love our industry and the role I play within it as part of a Supply Chain team. However, it is the people I work with every day that are so important, and I mean this both internally and externally."
"First off, the folks at SITU are the most welcoming and friendly bunch. When you have that ability to have light banter combined with strategic conversations, it makes for a pleasant experience. It makes you want to get out of bed and have those remote meetings because they are enjoyable."
"Secondly, externally, there's both the clients and suppliers. I've spent years getting to know the industry and our community and I could not imagine being outside of it. I've formed strong relationships and in many cases, friendships."
What is life like for you outside of work?
"Outside of work, I am an avid CrossFit member and globe trotter. I'm now newly based in France and enjoying everything it has to offer."
"Moving to France was always the end goal for me and my wife and I can't believe I got to do it so early in my life, whilst at the same time stay in the industry I love with a company that is a dream to work for. I feel like I have won the lottery!"
---
Who is SITU?
Founded by Phil Stapleton in 2008 with a vision to offer an alternative to hotels, today SITU is a global serviced accommodation business focusing on both achieving their mission, to make finding and booking serviced accommodation effortless, but also delivering a blended booking experience, through the perfect combination of people, product and technology.
Recognising that the reality of finding and booking serviced accommodation was overcomplicated and difficult, we have developed our business to offer the right booking experience that is relevant to each customer and client.
Looking for serviced apartments to support your business travel? Get in touch with a member of the SITU team by either emailing us at [email protected] or giving us a ring on +44 1392 690 079. Or, visit the SITU website and have a browse of our great range of global serviced accommodation.
For further information please contact:
Davin Broadbent – Head of Marketing, SITU