SITU renews their commitment to purpose with the strategic hire of Katie Thomas as the company's new Senior Global Product Manager.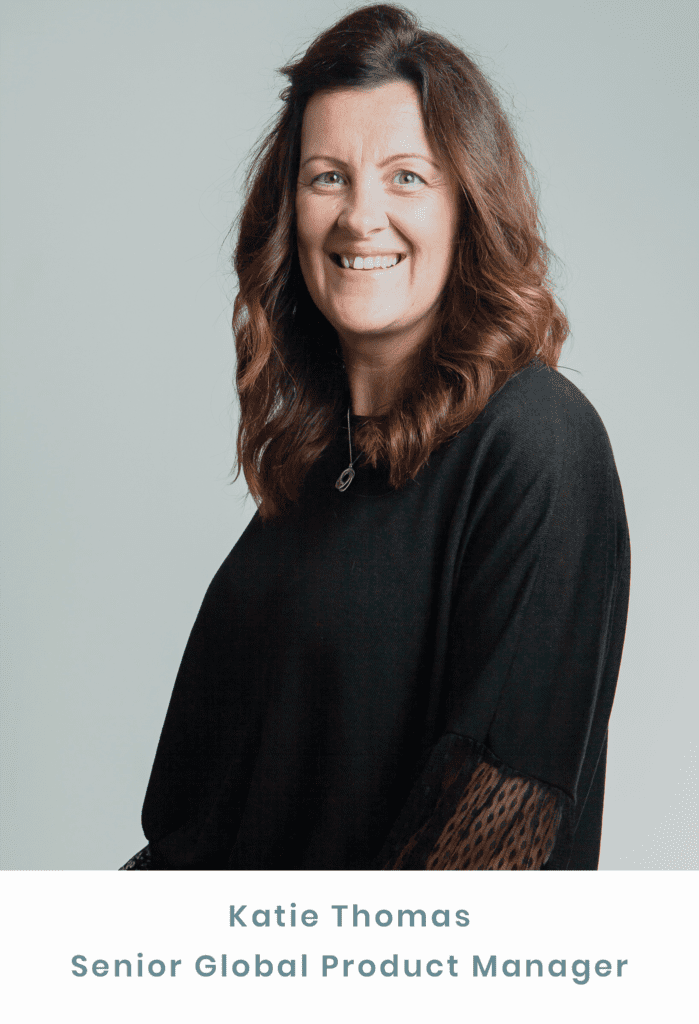 Amidst a time of technological innovation and development at the company, SITU has decided to fuel and encourage future growth of their technology by hiring Katie Thomas, who will join the team as a Tech Product Manager.
With years of experience in the business travel industry and a long list of accomplishments to date, hiring Katie was a no-brainer for the company, but we wanted to know exactly how Katie herself felt about this new opportunity.
She kindly agreed to sit down with us and answered some of our questions regarding her new venture and what she can bring to SITU.
What do you think you will bring to SITU?
"Well in terms of my position it will be my responsibility to work on streamlining the business as much as possible. This will mean listening to and working with people both internally and externally so that I can understand how we can enhance and build on our technology to meet our customer demands."
"As well as I that, I have twenty years of business travel industry expertise and experience and, of course, a smiley face!"
What excites you about your new role?
"Knowing where the company is today, and where it wants to be in the future is incredibly exciting. It's great to be part of this, to be involved, to widen my skill set and of course work with a new and exciting team."
"So far I am loving it! Everyone is so welcoming and hard working. I love the fun and family culture, and the fact that everyone is so bought into the company and, most importantly, want to provide the best experience for the customer!"
What is the biggest challenge you expect to face along the way?
"Firstly, I'm sure it's going to be a challenge not seeing my new colleagues face-to-face for some time what with the government restrictions being brought back in and having to work from home. However, I know that we will do a fantastic job seeing each other multiple times a day on a screen!"
"I am also so very grateful that I managed to complete my 2-week induction programme in the office back in the Summer. I got to meet almost everyone and even went to the pub for a drink with a few colleagues!"
"But on a non-COVID-19 response, I guess being a Product Manager there are always conflicting business priorities, so keeping everyone happy all the time is, unfortunately, not easy. Despite this, I'm making sure that I am building on the relationships I have and adopting the priority that communication is key!"
If you could change one thing about our industry, what would it be?
"In all honesty, right now, the impact and existence of the Coronavirus!"
"Seriously though, if it had not been for Coronavirus I wouldn't be here at SITU, so I suppose every cloud has a silver lining!"
What have been the proudest moments in your career so far?
"A truly proud moment for me was being recognized as the 'Young Travel Manager of the Year' at The British Travel Industry Hall of Fame awards."
"As well as that, I take pride in championing an environment that motivates and encourages the opportunity of growth both professionally and personally. I have seen many individuals who I have mentored progress to become true professional leaders! I also believe I have been instrumental in seeing many new projects come to fruition, which has made many customers happy and helped all aspects of businesses."
"But also, just as importantly, I am proud to have made some amazing friends and to have even met my husband in the travel industry along the way!"
What inspires you?
"I am inspired by likeminded people. I take inspiration from people who are motivational, passionate, creative and try their hardest to get the very best out of every single situation and person they meet."
What motivates you?
"For me, the biggest thing in life is the 'reward'. If I can see a project through from start to finish and know that my customer(s) are happy then that for me is my biggest motivator.
"I must also admit that some sunshine, being near the beach and hearing the sound of crashing waves when I am in Exeter helps me too!"
And what book would you recommend that we read? And why?
"So whilst my daughter's recommendation would definitely be 'The Very Hungry Caterpillar', the book we often read and referred to from my Flight Centre days which I would highly recommend is 'Hug your Customers' by Jack Whitehall."
"Another one in terms of Product Management would be 'Inspired: How to Create Tech Products Customers Love' by Marty Cagan who is a phenomenal thought leader in the technology product management scene."
---
Who is SITU?
Founded by Phil Stapleton in 2008 with a vision to offer an alternative to hotels, today SITU is a global serviced accommodation business focusing on both achieving their mission, to make finding and booking serviced accommodation effortless, but also delivering a blended booking experience, through the perfect combination of people, product and technology.
Recognising that the reality of finding and booking serviced accommodation was overcomplicated and difficult, we have developed our business to offer the right booking experience that is relevant to each customer and client.
Looking for serviced apartments to support your business travel? Get in touch with a member of the SITU team by either emailing us at [email protected] or giving us a ring on +44 1392 690 079. Or, visit the SITU website and have a browse of our great range of global serviced accommodation.
For further information please contact:
Davin Broadbent – Head of Marketing, SITU