SITU's Preparedness
"One of the many great things about SITU as a company is the attitude of everyone that works here", says Nathan Lovegrove the Commercial Director. "When we first heard about the current crisis in February, we were immediately able to start planning."
"We looked at everything from work environments, safety and travel concerns to communicating with and reassuring suppliers and current guests, new markets, our resources and more generally, how we could help."
"Everyone across the business was able to contribute and SITU was able to offer assistance to Government and Public services such as the NHS, Police and Fire Brigades."
SITU has worked hard and proactively to create a new set of standards across the business which have far broader implications than just dealing with the current pandemic. "We have always looked to the future," says MD Phil Stapleton. SITU is focused on providing the best service and booking options for corporate travellers seeking accommodation regardless of where they are. 
With an extensive global network which is growing rapidly and a suite of technology which supports anyone in the travel space from live booking to account management, it's easy to see SITU's journey from intent to action. 
"SITU's flexibility has been a key part of our ability to navigate and grow through the changing travel landscape" according to Yolanda Blomjous SITU's newly appointed Benelux country manager, "I am really excited to have joined such a progressive team and look forward to introducing SITU to a whole new range of clients in Europe."
From adjusting operations – including a flexible working from home policy to implementing infrastructure and hardware upgrades & Video Window for full-screen meetings. SITU knows that successful organisations need to be agile and confident. This is why the blend of people, approach and technology are so important.
Despite the obvious difficulties facing travel, SITU has been productive and remain positive they are ready for whatever comes next.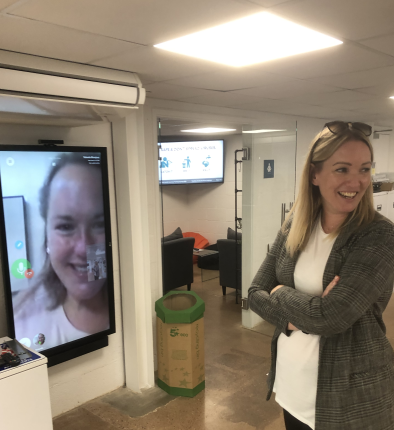 ---
Looking for serviced apartments that suit your business travel plans? Call SITU at (0)1392 690 079 today or visit our website to find out more about how we can help you find the right serviced accommodation for you.