We're proud to announce that Situ has won a Tower of Excellence Award for 'Most Creative Marketing' at the CHPA (Corporate Housing Providers Association) Annual Conference 2023.
The conference took place from February 20-22 in New Orleans in the United States, and brought together corporate housing professionals from all over the world. Each year entries are submitted to the awards and judged by an unbiased panel of association and marketing professionals. The Tower of Excellence Awards highlights the most significant contributions and accomplishments in the industry over the past year. The award winners in each of the categories were announced on February 22 at an awards ceremony.
Senior Marketing Manager, Tamara Edgar, attended the CHPA conference and accepted the award:
"We are extremely pleased to receive Most Creative Marketing Award by Tower of Excellence at CHPA 2023. I also want to congratulate all the winners and nominees. This is all achieved thanks to Situ's amazing marketing team. Thank you for your hard work and dedication!"

Tamara Edgar, Senior Marketing Manager at Situ Serviced Accommodation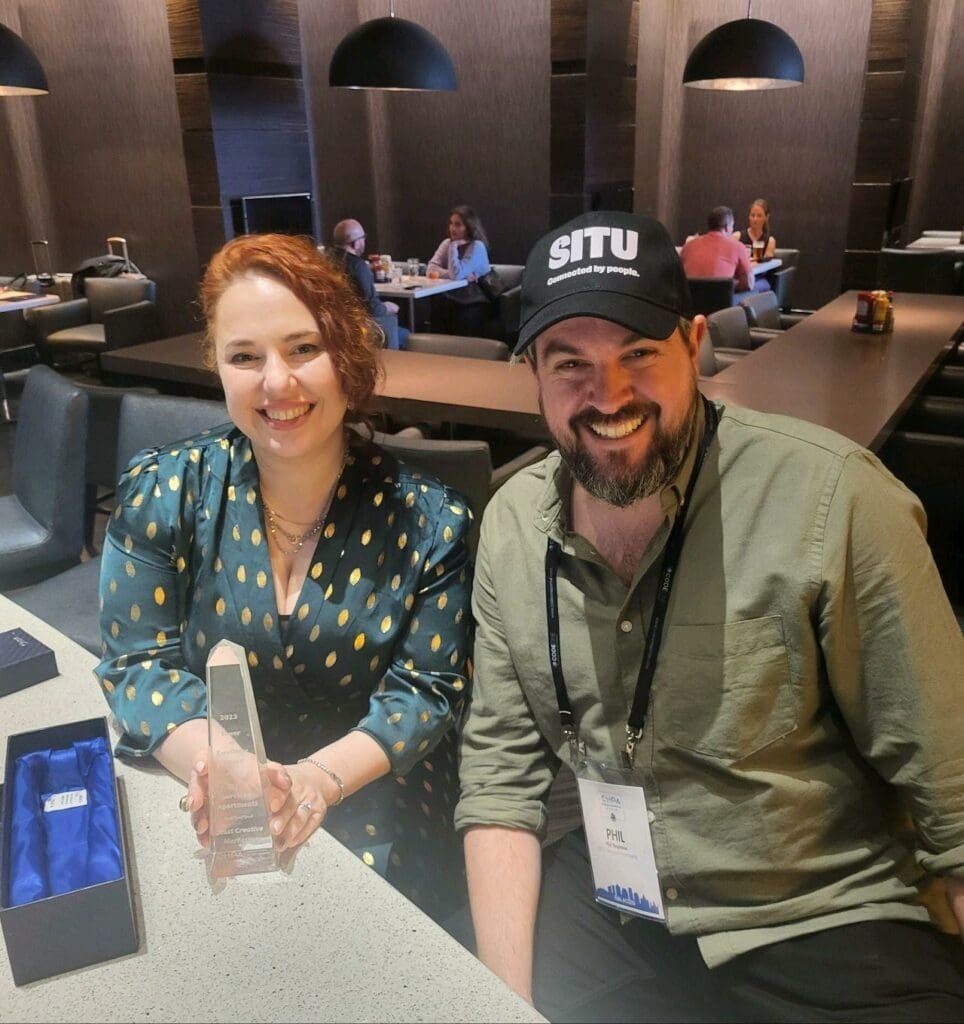 ---
But how did we get here?
In 2021 we pressed our 'reset' button and brought in our great partners, Mr B & Friends, to help us really articulate who we are and how we want to be seen. We launched our Situ rebranding which we are rather proud of – but it wasn't just a shiny palette of bright new colours, logos, and images we were sending into the world – but rather a brand that is anchored in, and built around, our core purpose and culture, our beliefs and our values.
And here we are in 2023, still shining with our Booking Brilliant brand and creative marketing. We always strive to go above and beyond in order to represent who we really are – and to help make finding and booking serviced accommodation effortless. We're so thrilled to receive this Tower of Excellence Award from global Corporate Housing Providers Association (CHPA)!