Situ is delighted to announce winning 'Integration Partner of the Year' at the Displaced Talent Mobility Awards 2023, which was held on February 23 in London.
Organised by Fragomen and Situ's brilliant partners at Talent Beyond Boundaries (TBB), the awards recognise the employers, partners, and alumni who have made the TBB programme such a success. The awards also represent a valuable opportunity to hear the stories of talented individuals who have secured safe futures in the UK.
Situ's Commercial Director, Rebecca Gonzaga, and Senior Account Manager, James Connell, represented the Situ team at the stunning awards and dinner reception.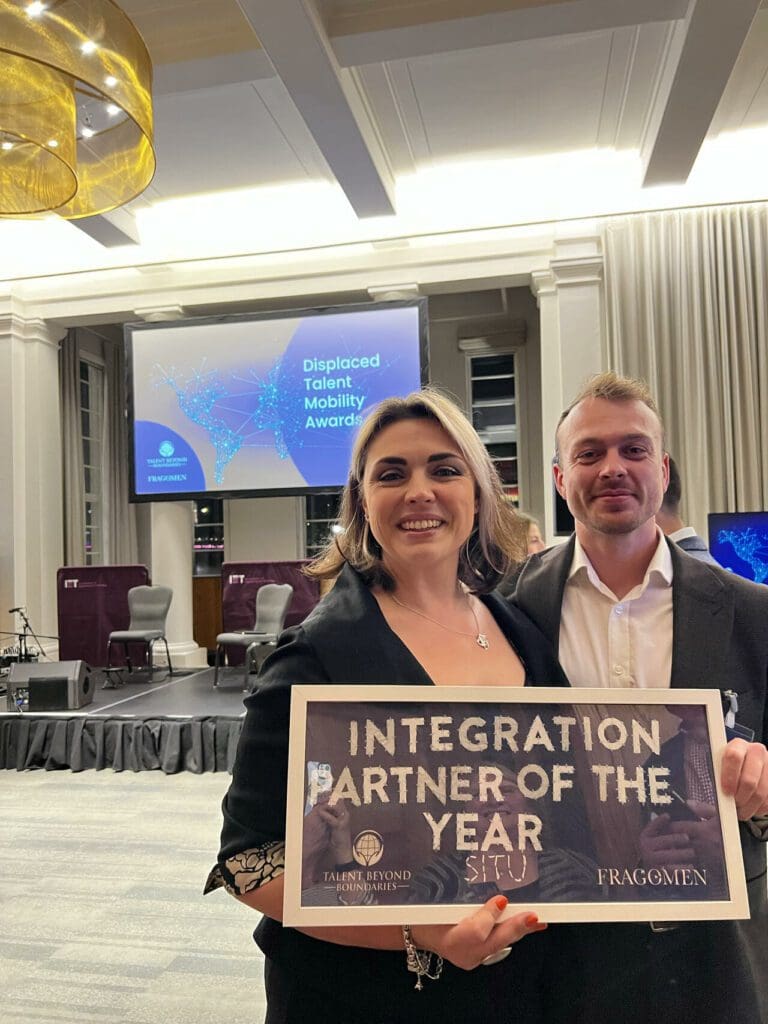 Receiving the award, Rebecca Gonzaga said,
"Thank you Talent Beyond Boundaries and Fragomen for this amazing award tonight, 'Integration Partner of the Year'!

An amazing achievement humbly received on behalf of Hannah Trigg and the Situ team. What a privilege it is to serve. Thank you for trusting us to be there."
---
Who are Fragomen and Talent Beyond Boundaries?
Fragomen and TBB are changing the way skilled refugees access visa pathways, reforming the system to help them find useful employment in their new home countries. The partnership has brought businesses together to help move skilled refugees across borders to alleviate skills gaps.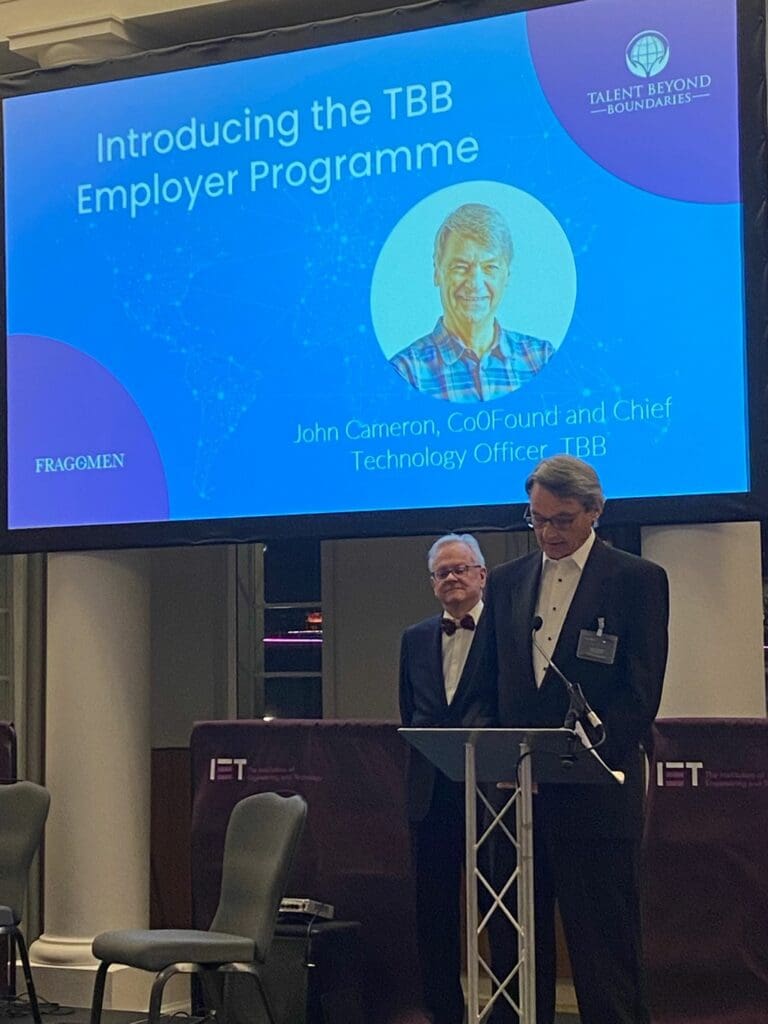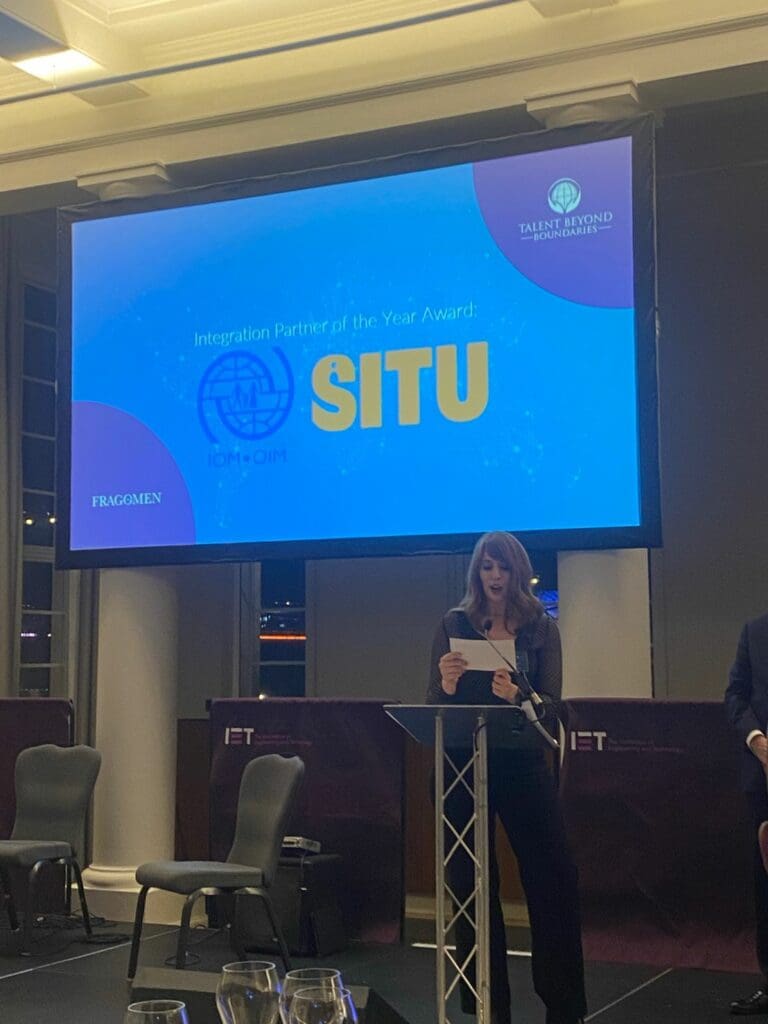 Our partnership with Talent Beyond Boundaries & what they do
TBB is a global not-for-profit organisation that focuses on unlocking skilled migration pathways for refugees. They have offices in Jordan and Lebanon where they work directly with displaced people, and a presence in the UK, US, Canada, and Australia. In addition, team members are located in the Middle East, Asia, and Latin America. TBB are also expanding to other source and destination countries. It's a brilliant way of helping to tackle not only the shortage of skilled labour in the UK, but also a major humanitarian crisis around the globe.
Talent Beyond Boundaries works with employers in both the public and private sectors to place refugees in employment. TBB will recommend Situ as its preferred partner to discuss immediate accommodation requirements for refugees as they arrive to commence work. The Situ team will then in turn work with accredited ASAP members to secure appropriate accommodation on the best commercial terms.
Our contact at TBB, Holly Asquith (a very inspiring individual), says, "It's essential that we have a trusted accommodation partner who we know has the safety and comfort of our arriving refugees and forcibly displaced people as a priority. They need to be able to settle quickly into their new surroundings, have somewhere that feels like a home and a reassuring base from which to start their new lives and careers. Situ and the wider ASAP membership can clearly offer what we are looking for, and we feel thrilled to have their expertise and support behind us."