At Situ, we do career playgrounds not career paths; and this opportunity has allowed many Situ'ers to take on new positions and diversify their skill sets.
From her role as HR Administrator, Becky has now taken up the challenge of Hospitality Specialist in our busy Global Mobility team.
Let's hear more about Becky's exciting new journey!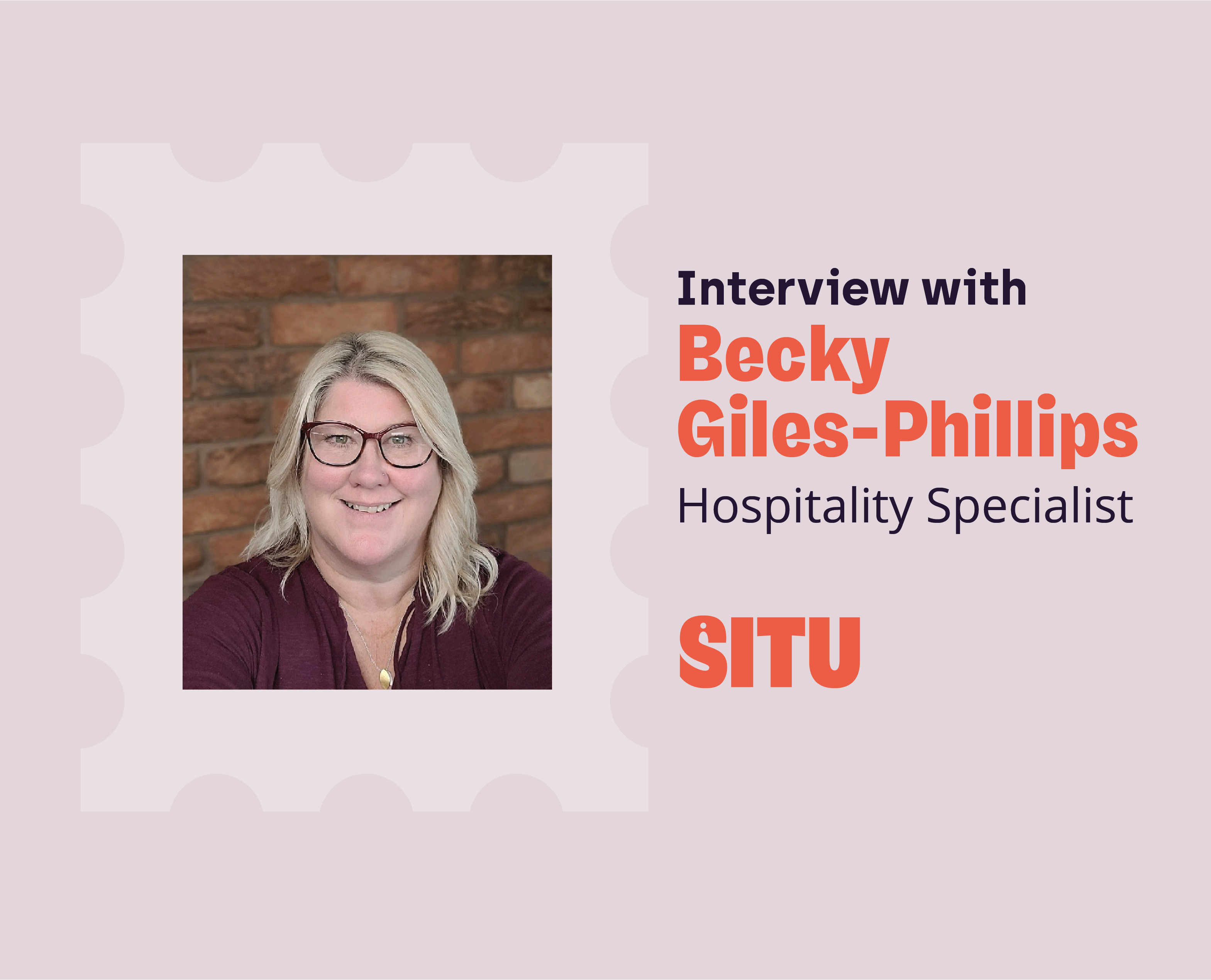 What made you switch to this new and exciting opportunity, and what will the role entail?
→ I've been working within HR for 8 years, but prior to that, my roles have been very heavily hospitality based.

When an opportunity came up to join the Hospitality Specialist team, I jumped at the chance to get out onto the floor and get involved in the heart of Situ's day-to-day operations.
Are there any challenges that you think you will face transitioning from a role in HR to Sales?
→ Not too many I hope, but I obviously have a lot to learn with regards to the processes used within the Hospitality Specialist role, who our suppliers are, and how best I can support them.

I am excited to get started!
How does your current skill set best accommodate your new role?
→ I think they are quite similar to be honest. HR is all about building relationships and a good rapport with people, assisting them with their queries and making their journey within the business a pleasant and smooth experience.

It can sometimes involve sensitive or emotional situations that need to be diffused and resolved, so I think all of that will be very helpful in my new role.
What are the biggest successes you hope to achieve in your new role?
→ I cannot wait to get involved and learn from the established Hospitality Specialist team who are already having such an impact on the client booking journey with the great work they do.

I'm looking forward to working alongside them, to help make our customer support facility second to none.
What advice do you have for others making a similar transition?
→ Go for it! Follow your passion and try something new.

The great thing about Situ is that we are growing and evolving so quickly, and it is such a supportive environment. There's always room to try something new – who knows where it will take you!
What have been the biggest changes in your day-to-day responsibilities since the transition?
→ Coming from the small (but perfectly formed) People team, and out onto the buzz of the sales floor has been great. It's really interesting listening to all that goes on out here.

I'm just so excited to learn all I can about my new role and throw myself into this new experience.
Thank you, Becky, for giving us an insight into your new role, it's great to have you in our Global Mobility team!