If you're like me, you'll have so many apps. (way too many actually!). Games, Music, Organisational, Fitness, you name it, but if you're a seasoned traveller, you should think about branching out from Google Maps.
It could make the difference between a good trip and a nightmare!
1. Uber
"Uber's mission is to bring transportation — for everyone, everywhere."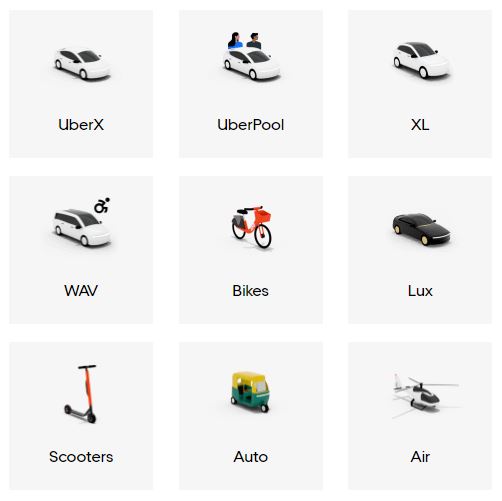 You've heard of Uber before, right? Well, as far as transport apps go, it's one of the best. It's actually at a point now where it might as well be its own mode of transport. Of all the places I've visited so far, I've always been able to travel with Uber.
You can book electric bikes, scooters, taxis, and their arrival times, even in the bigger cities, are pretty punctual. The company are even saying that air transportation will be launched in 2023!
With Uber though, I mainly just like how easy it is to book and how affordable the options are. Its the reasonable prices and short waiting times that just give Uber that slight edge over the regular taxi companies. You should definitely download the app if you haven't already because it just makes travelling from A to B that much easier.
2. Waze
"To help people create local driving communities that work together to improve the quality of everyone's daily driving"
So, I've only heard about Waze recently, from a colleague at work. Since I've downloaded it though I honestly see it as one of the most important on my phone. It's an app where the longer you have it, the more helpful it gets.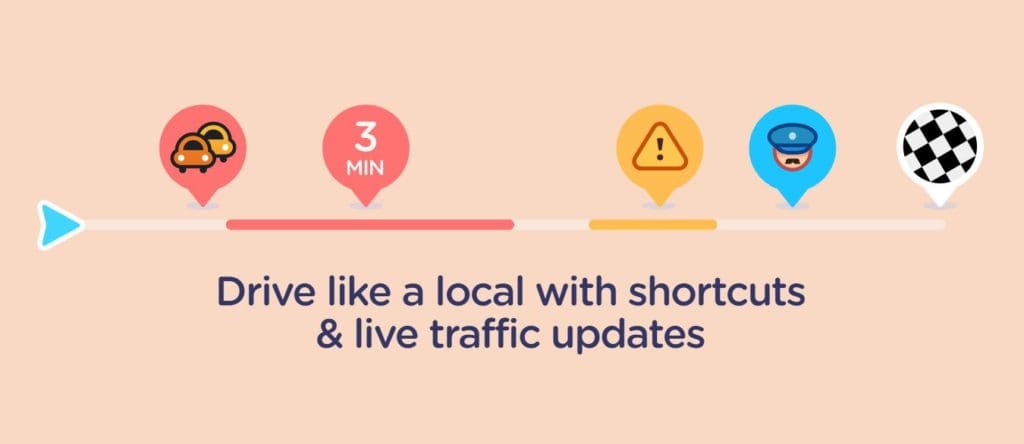 I just feel like Waze hate traffic just as much as I do. It's great because it alerts you before any potential hazard and the more places you go to, the smarter it gets. Also, whilst you're driving along, the live map pops up with little icons when you pass shops, restaurants, petrol stations and I think that's a nice added touch that apps like Google Maps don't execute as well.
I could honestly go on about Waze, but I won't, because you only really need to know that it's the best out there right now if you want to avoid traffic.
3. Citymapper
"We use the power of mobile and open transport data to help humans survive and master them."
CityMapper's next. It's also based on live map updates, but instead, it tracks public transport. Let's say you are coming out of a business meeting or have just finished a tour; with CityMapper, you can leave and see straight away exactly where your next ride is going to be.
There's a worry too that with apps that give live updates, information such as timetables and schedules are sometimes inaccurate. But from what I've used of the app, I can't help but be impressed with how reliable it is.
I'd certainly recommend CityMapper to someone who, like me, stresses whilst searching deep into the depths of their phone trying to find the best way to get to my next stop.
4. Omio
"Find the fastest, cheapest and best travel options by train, bus and flight to thousands of cities, towns and villages across Europe."
Personally, I don't think Omio is given enough credit as one of the best transport apps out there. Sifting through a huge bulk of data, in no time at all, the app finds the best options for you.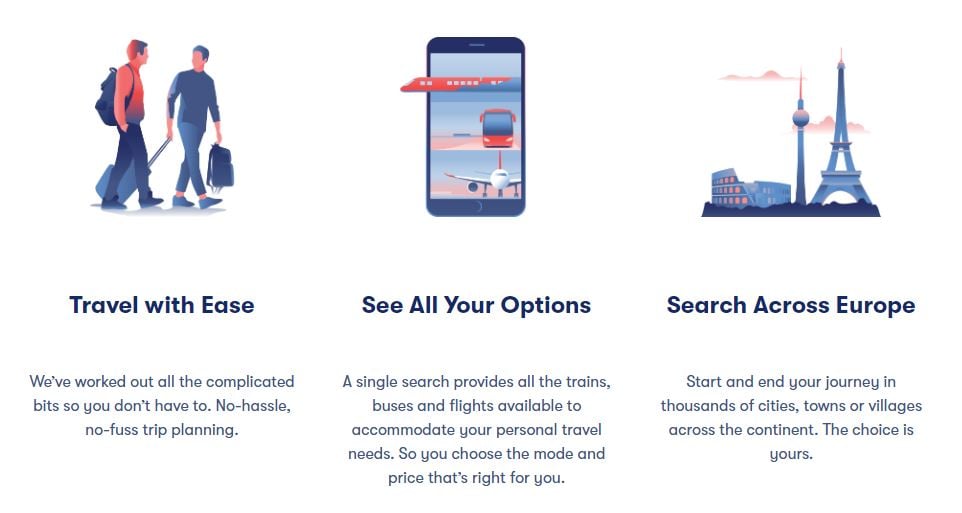 Thirty million people use it every month and there are hundreds of thousands of places you can choose to book to for.
I like to use Omio when I just want to see every mode of transport that's available. Everything is in one place as well which is ideal. Basically, I know that with Omio, wherever I am, all my transport information is secure and easily accessible.
Give it a download and see for yourself how much more organised and convenient booking travel can be!
Looking for a diverse range of serviced apartment options to choose from which can best suit you and your travel needs? Visit the SITU website or give a member of our friendly team a call at 01392 690 079!