Sunny and hospitable, Tbilisi gladly shares its warmth with every guest. So what is there to do in the capital of Georgia to fully experience the unique flavour of this historic city? Read on to find out – here are our 10 amazing places to visit in Tbilisi!
Enjoy Tbilisi's modern vibe
There are so many fun things to do in Tbilisi. Spend a day in Fabrika, a trendy open-air space with a courtyard, and always crowded on warm summer evenings. Venture out to find a bargain in the city's designer shops, explore the fascinating streets, or unwind with an artisan burger and craft beer after a long workday. Whether you are working or taking some time out, the friendly, positive atmosphere of the city will help you recharge!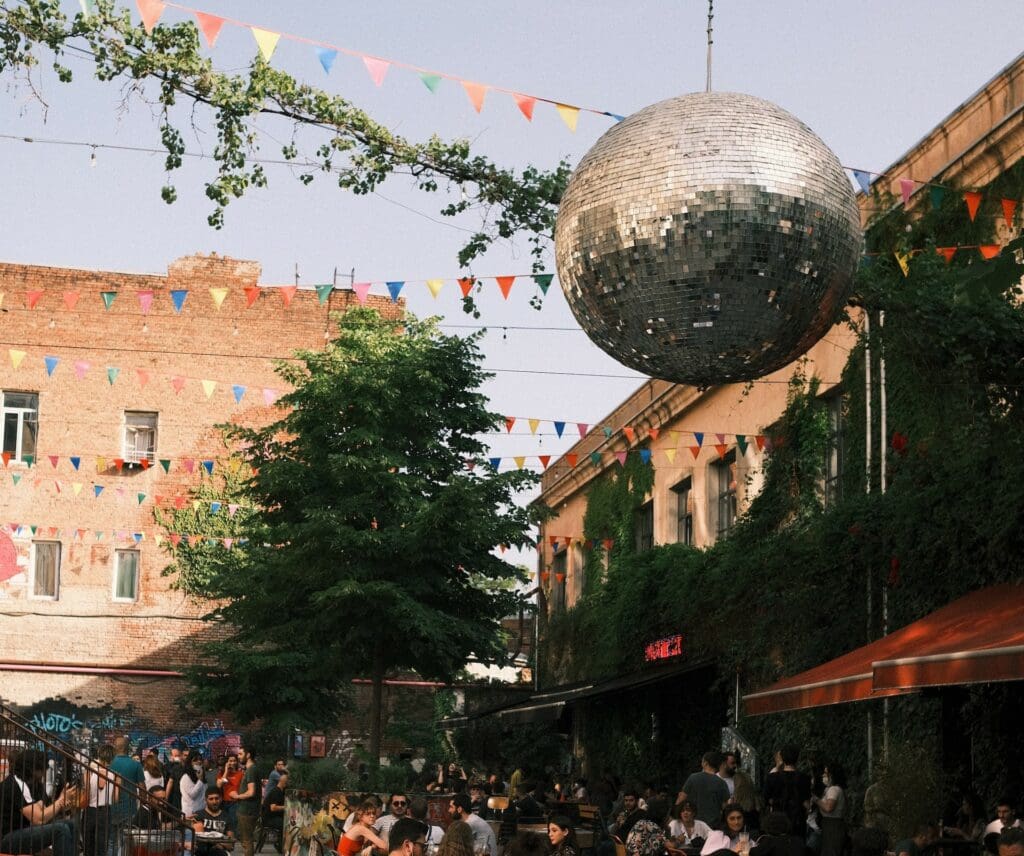 Appreciate contemporary art and photography
Do visit Atinati, a cultural cluster that hosts photography and film festivals, as well as supporting local contemporary artists. Check out the project's Instagram for interesting events. You can also learn a lot about contemporary Georgian art on the website, which is in English and run by local art critics.
Stamba is a stylish hotel inside a former printing factory. An excellent restaurant, as well as a welcoming free coworking space welcome you in the hotel lobby. Don't forget to explore the bookstore with its selection of books about art in different languages. And make sure to check out the Photography and Multimedia Museum on the second floor. This fascinating collection houses a sumptuous library of photography books from around the world. Georgian photographers exhibit here frequently.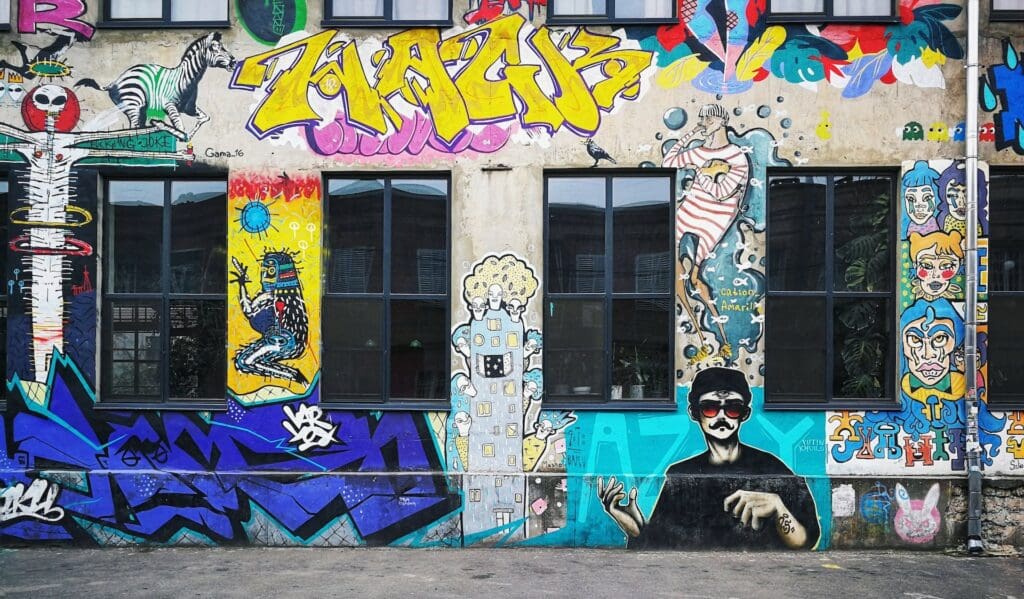 Discover the unique atmosphere of old Tbilisi
Wander through the old town centre to admire the carved wooden balconies and wrought iron doors. Get lost in the winding streets and enjoy the wealth of architecture and hidden courtyards.
The Betlemi quarter in the Old City, the quarter of Tbilisi Jews, is on the UNESCO World Heritage List. Admire ancient buildings with stained-glass windows, beautiful churches, and the city synagogue. Follow the winding alleys to discover the Betlemi stairs, churches, shady gardens, and cosy cafés.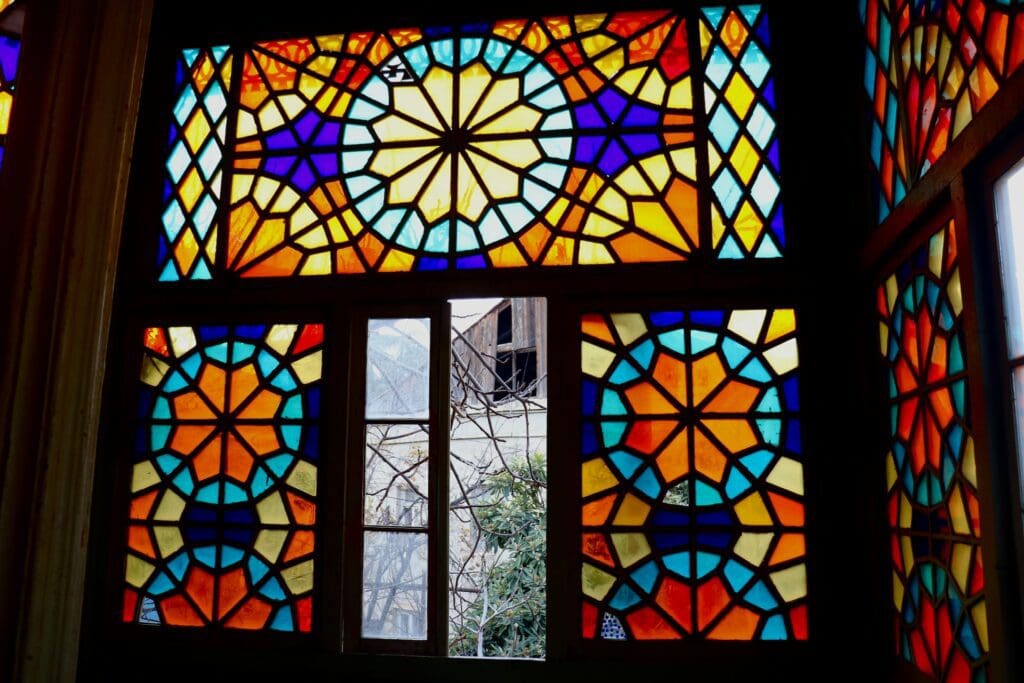 Visit Narikala Fortress
Climb up to Narikala Fortress and enjoy a spectacular view of the city. The fortress is a gem, and the short trip by cable car is an exciting adventure. The higher you rise towards the fortress, the more picturesque the views of Tbilisi become. You'll see sloping tiled roofs, an intricate network of old streets, and amazing futuristic buildings that only appeared in the city a few years ago. And if you're hungry, drop in for dinner at the famous Funicular Restaurant, which offers a breathtaking panorama of the city from its terrace. The city is especially beautiful at night.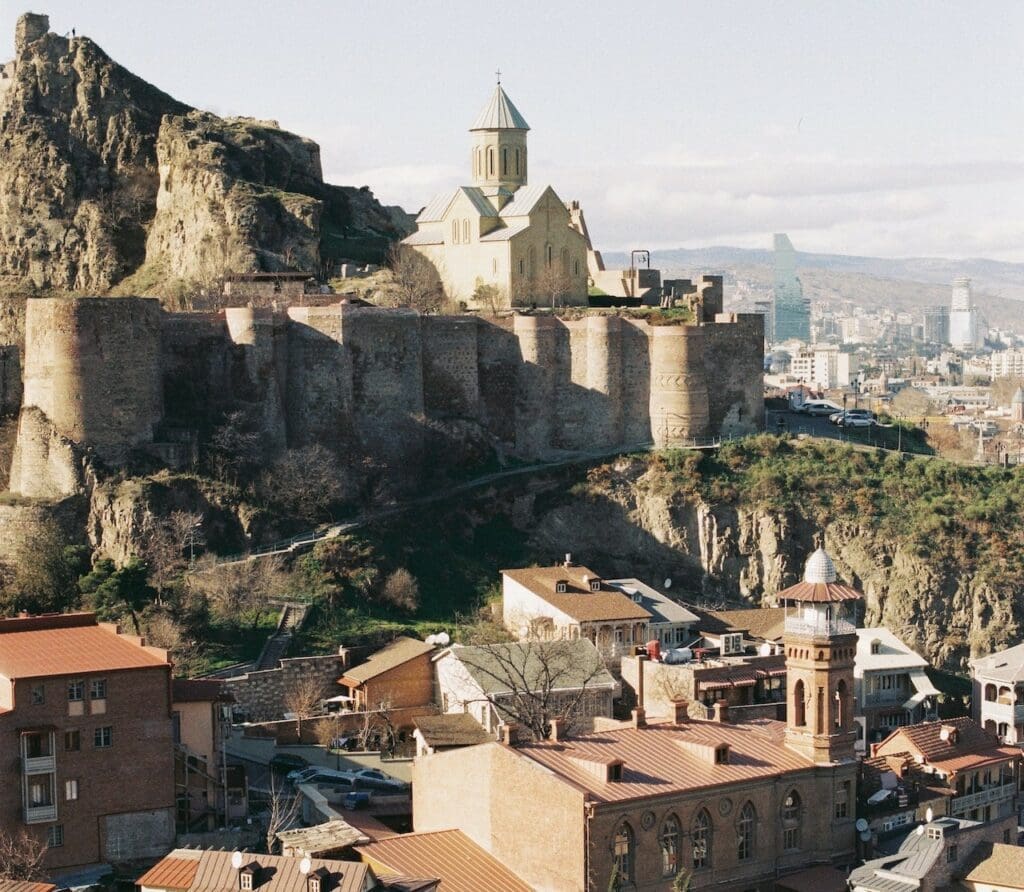 Explore an antiques fair and flea market
Explore the famous Dry Bridge in Tbilisi with its daily vintage and antique fair. Here you'll find lots of curiosities, from Soviet vinyl records to unique vintage jewellery and silverware. This flea market definitely makes our list of 10 amazing places to visit in Tbilisi! Even if you're not shopping, just visit for the pleasure of looking at vintage collectables and furniture. Young local artists exhibit their work here at the far end of the flea market. There are some really cool paintings, so even if you don't plan to buy anything, stop by just to look. On weekends, you can stroll along Rustaveli near the Galleria shopping centre, where fashion startups sell various designer items, as well as notebooks, jewellery, and cute trinkets.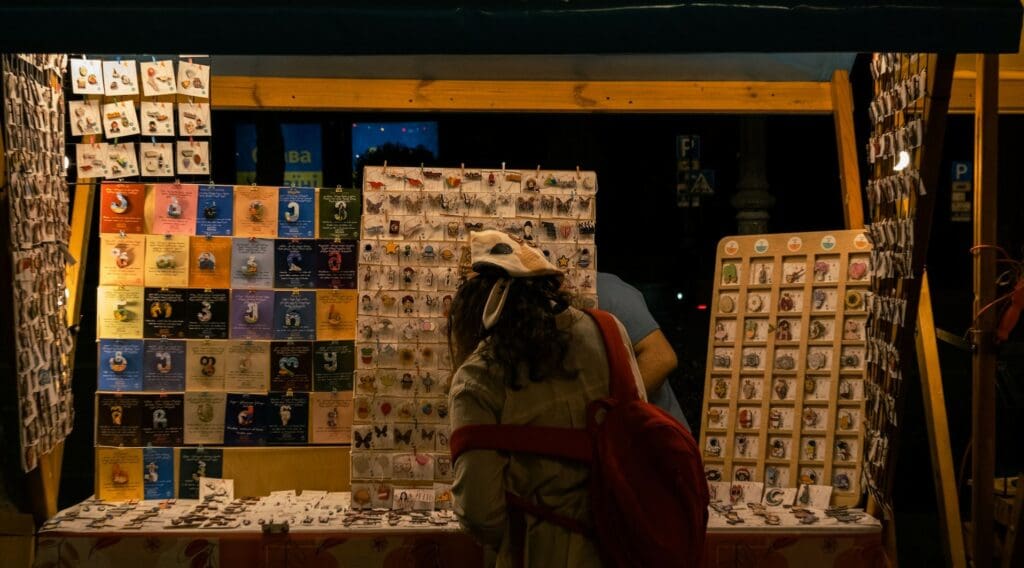 Relax in Tbilisi's famous baths
Recharge your batteries and mood in the famous Tbilisi sulfur baths, where you can cleanse your body and soul in a relaxing atmosphere. The underground hydrogen sulfide currents in Tbilisi have created this unique feature and a centuries-old tradition.
Go to the puppet theatre
If you want to spend a truly unusual evening, watch a performance at the Rezo Gabriadze Puppet Theatre and immerse yourself in a magical fairy-tale world. The puppet shows are truly impressive, and both the puppets and the scenery are made with maximum attention to detail. The performances in this theatre are not designed for children, however, and are more suitable for an adult audience.
Hike around Tbilisi
Outdoor enthusiasts can go on a 2-3 hour hike through the hilly terrain without even leaving Tbilisi. The best option for such a walk is the route leading from the well-known Turtle Lake to the park on Mount Mtatsminda. Fresh air, picturesque views, and a panorama of the city will lift your mood and open up another facet of fascinating Tbilisi.
Head for an azure lake
For a change of scene, head over to the Tbilisi Sea Club. This is a beach area on a huge azure lake, which the locals call the Tbilisi Sea. You can get there by bus or taxi. Entrance fees are affordable, and you have at your disposal a beach with sun beds and three pools, along with bars, music, and jet skis.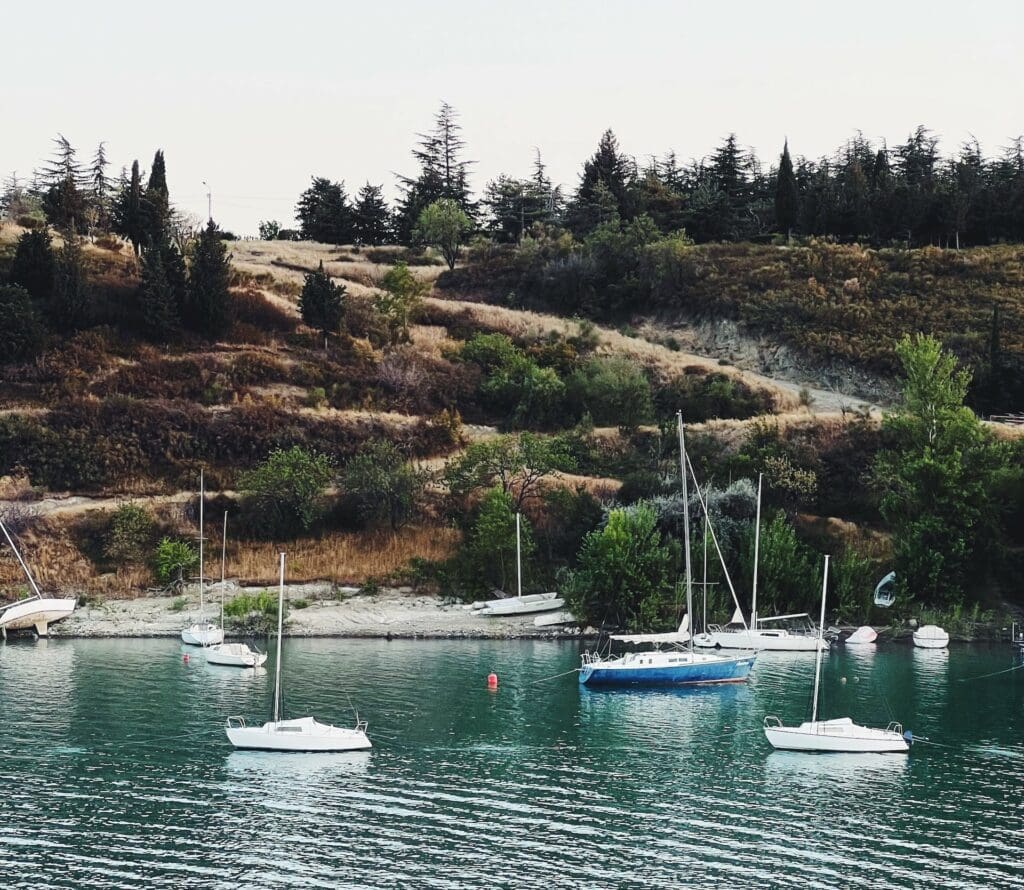 Sample fine Georgian wines
Georgian wines are gradually conquering the European markets, so be sure to taste the best of them while in Tbilisi. Go to a wine-tasting event in a wine bar or cellar to discover locally-made wines. A specialist will help you choose the wines that suit your taste and will be able to tell you more about the traditional Georgian technology for the production and ageing of wine.
---
So there we have Situ's list of 10 amazing places to visit in Tbilisi. Of course, you'll also need somewhere to stay while you're here. So do check out our carefully curated range of serviced apartments in Tbilisi and make the most of your stay in this fantastic city.