We had a wonderful time at the first Situ's Roadshow Be More Starfish event of the year on Friday last week, meeting our incredible partners based around the stunning city of Edinburgh, to say thank you and to celebrate all the fantastic things in the Scottish corporate housing sector. And of course, to talk about the importance of sustainability and having an ESG approach within businesses.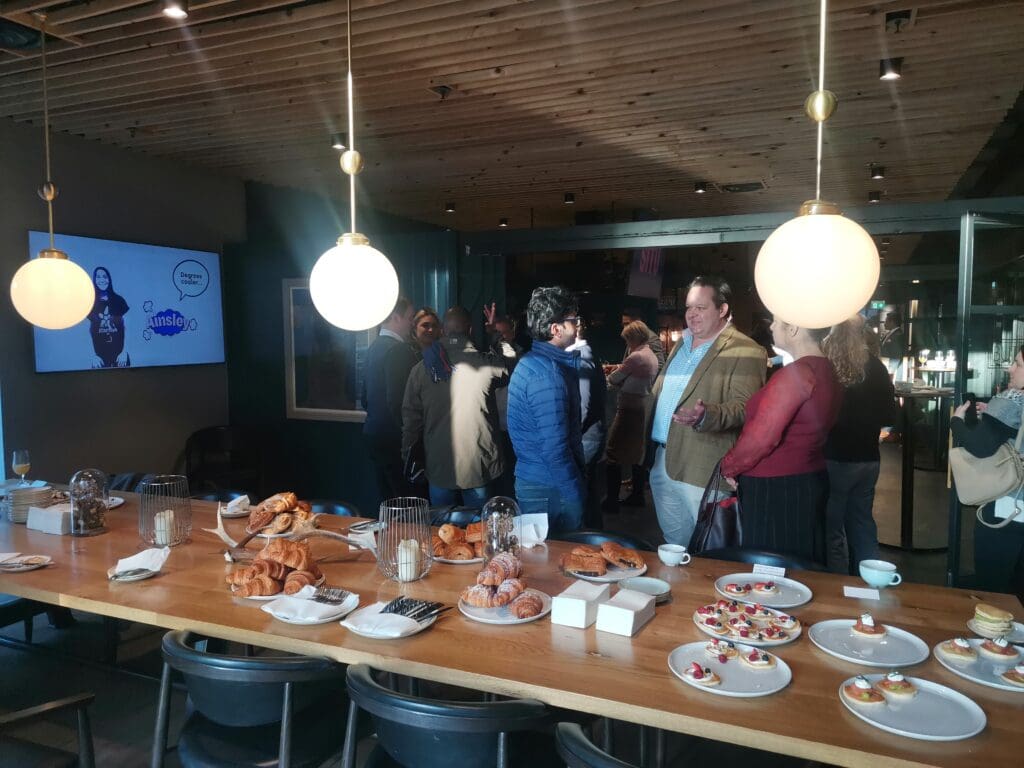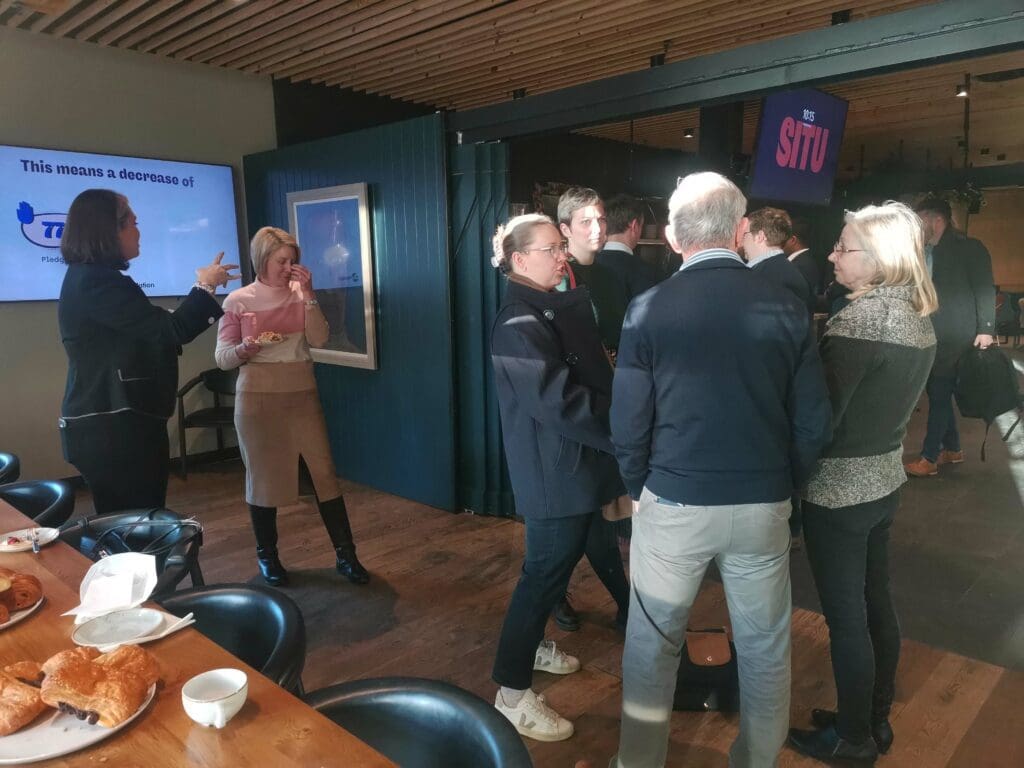 Connected by people
It was lovely to see everyone connected at the roadshow and having a great conversation, sharing insights and expertise in the industry, and enjoying the delicious breakfast hosted by the stunning Bonnie & Wild's Scottish Marketplace (those pancakes…wow!!).
After a bit of breakfast mingling, Situ's Managing Director, Phil Stapleton, and Commercial Director, Rebecca Gonzaga, shared updates on what we are up to at Situ, including our whitepaper release on the energy crisis, ESG, Do Nation, and our sustainability commitment. This was followed by Mike Ennals, Senior Supply Chain Executive, announcing the Situ Awards to the very well-deserved winners.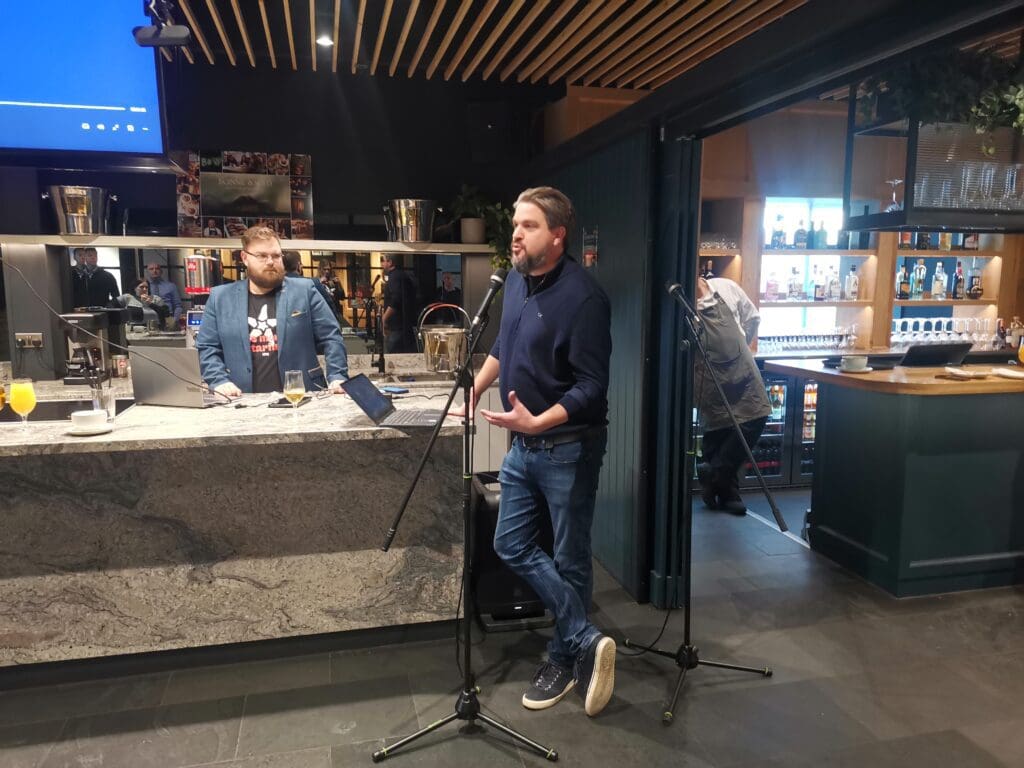 The winners!
We wouldn't be where we are without our partners. We feel so lucky to have you, and we love working with each and every one. But there are some people that have gone above and beyond in Situ's three award categories. And here are the winners…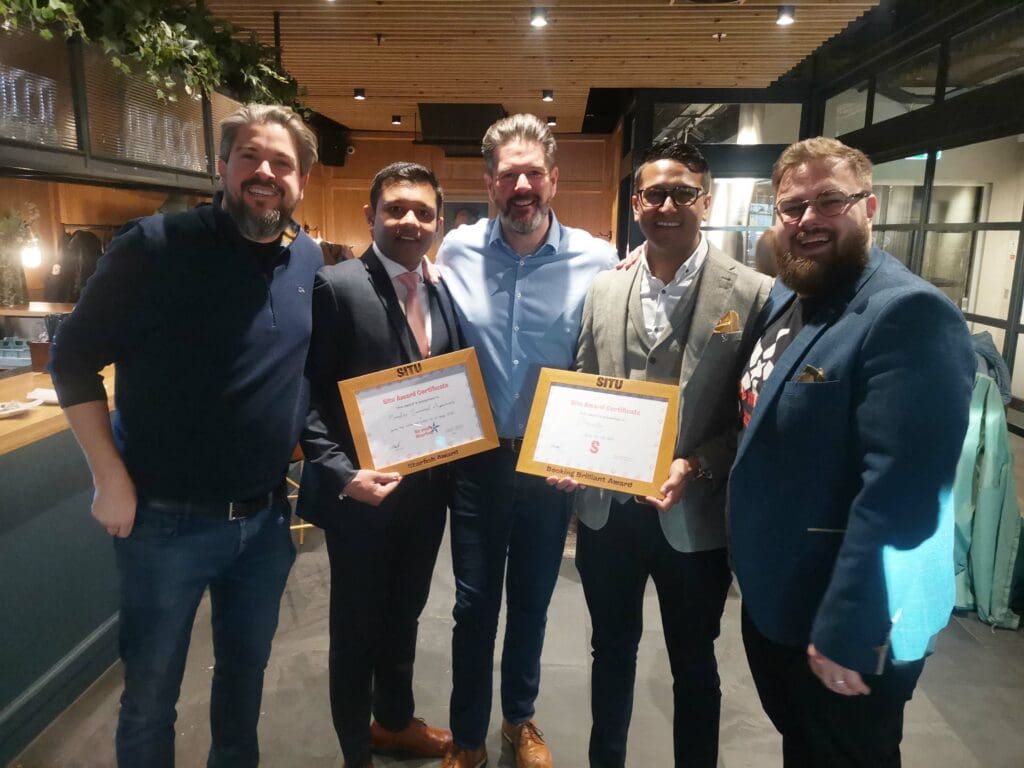 The partner who is going that extra bit further on all things ESG – Mansley Serviced Apartments!
This partner continues to position themselves as a market leader in ESG. Mansley Serviced Apartments have been upgrading all their properties with energy efficiency in mind, offsetting their carbon emissions with the growth of almost 2,000 acres of forest, and are a Living Wage employer.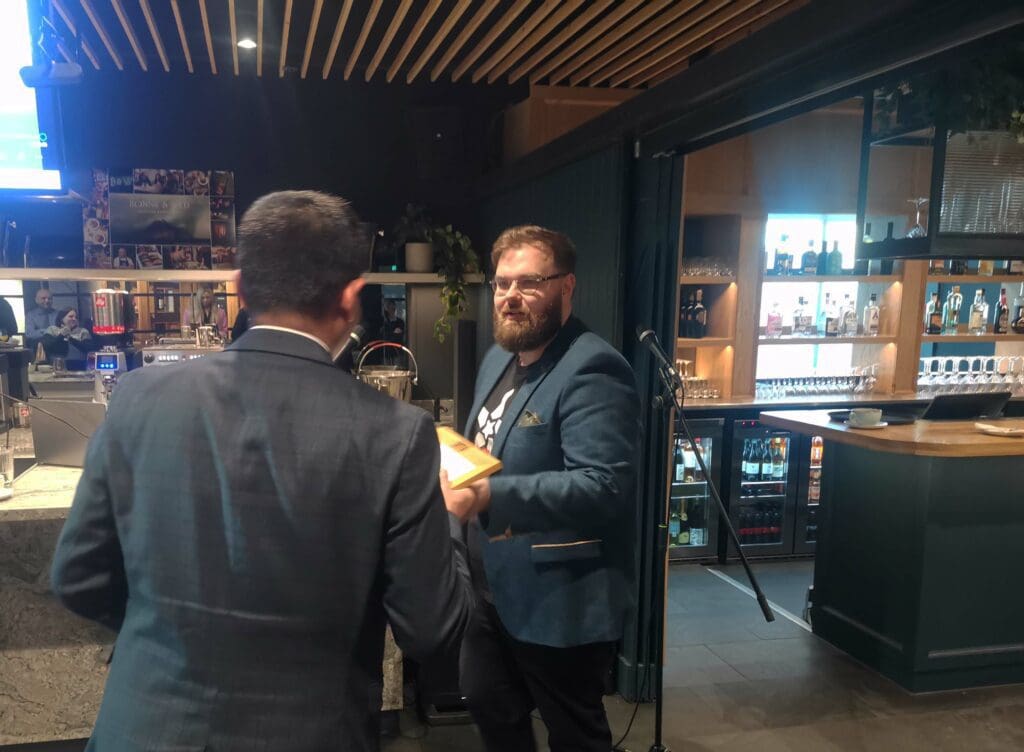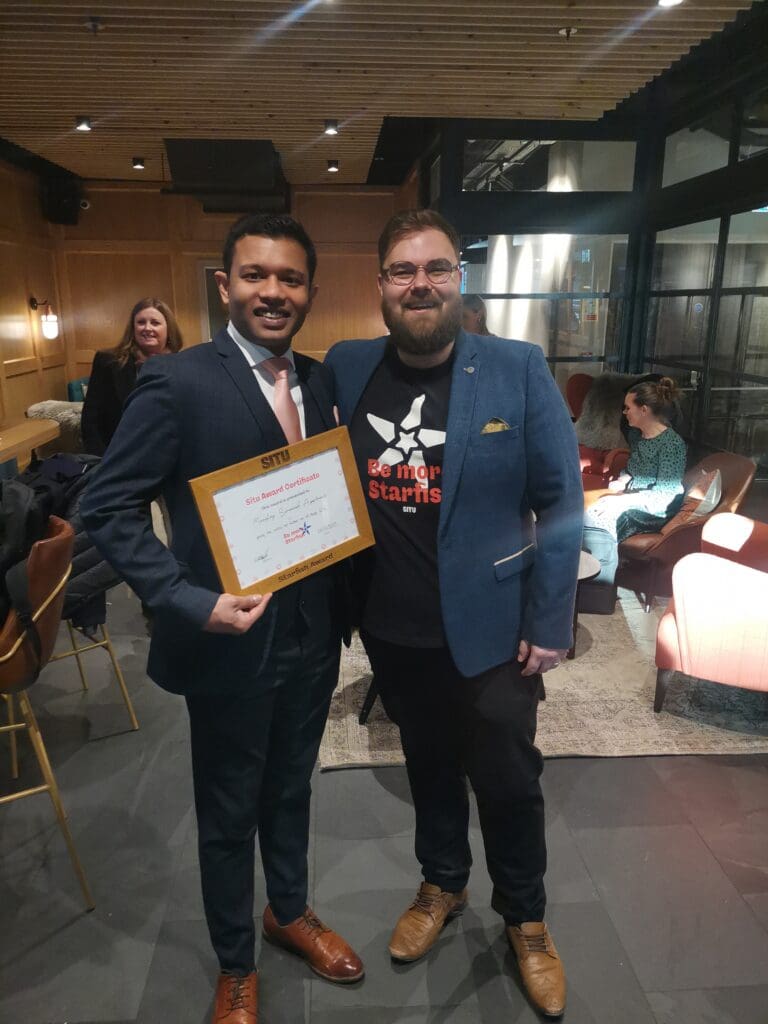 Booking Brilliant Award – Staycity
The supplier who has constantly gone the extra mile goes to Staycity!
A Partner who has gone above and beyond both for Situ and for our clients for a number of years. They continue to grow, and that is a true testament to the efforts and service of Staycity across the board.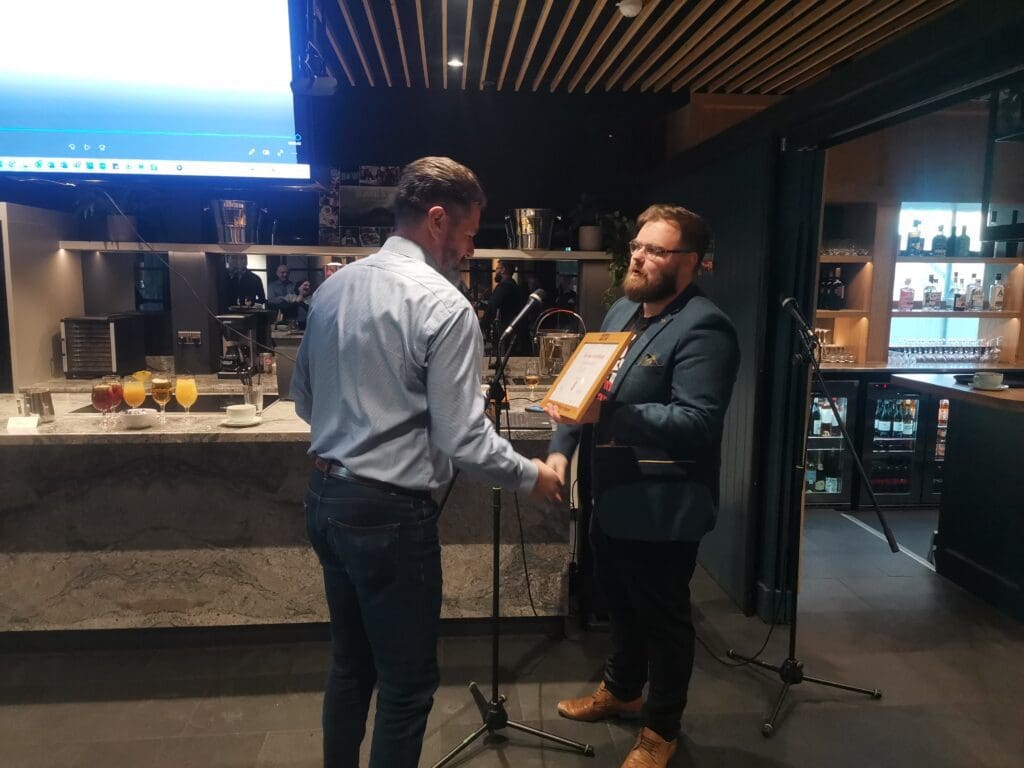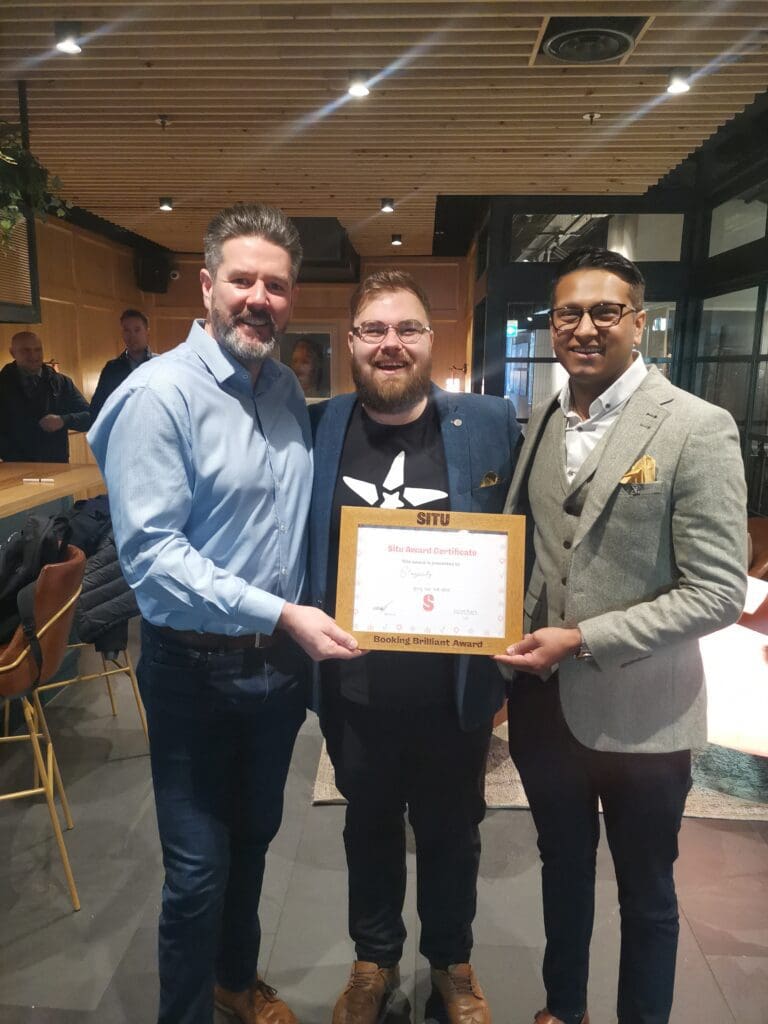 The Cherry on the Cherry on the Cake Award – David Browne, KPI Apartments
The individual who has just shone so brightly – David Browne, KPI Apartments (who could unfortunately not attend the event)!
This Partner has become something of a cult hero in the Situ offices. Never one to shy away from a challenge, you give him a problem, he comes back with a solution every single time. No problem is too big for David, our very own Superman and appreciated by us all at Situ.
Do Nation and pledges
We are very proud of our achievements since partnering up with Do Nation. We were delighted to receive confirmation that we reduced our carbon emissions by 15.46%* last year v our baseline year of 2019-20.
And it doesn't end there.
Through working with our partner Do Nation we saved a further 590kg of carbon – equivalent to 62.8 flights from Glasgow to Amsterdam. This has been achieved via the team pledging to make changes in their personal lives to live and act more sustainably – from drying clothes outdoors, and shopping locally, to walking instead of using the car and numerous other small changes: it has all added up!
We love working with the Do Nation innovative pledge programme that helps organisations like ours to inspire their people, clients, guests, partners, and suppliers to act more sustainably at home and at work. At a time when 85% of people in the UK** are worried about climate change, Do Nation gives people the tools and encouragement they need to do something about it, and to take meaningful action together.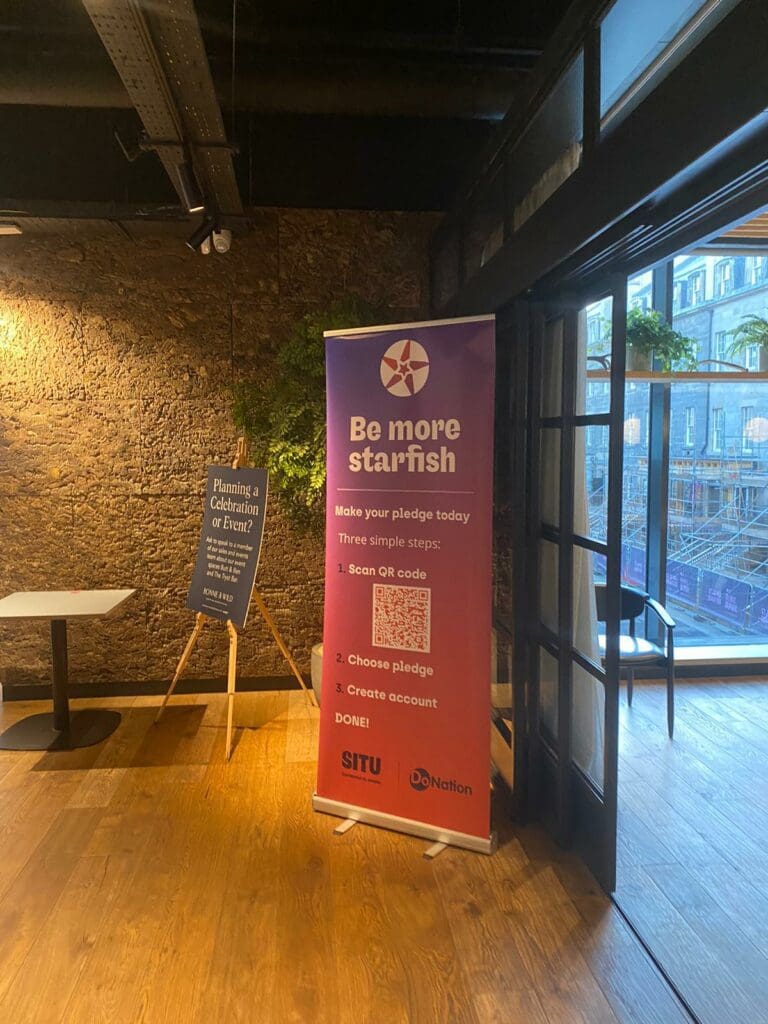 ASAP Networking
We had a brilliant evening to kick off our Edinburgh trip, where we collaborated with our friends at ASAP (The Association of Serviced Apartment Providers) who were hosting a networking event at (edyn) Eden Locke the night before the roadshow.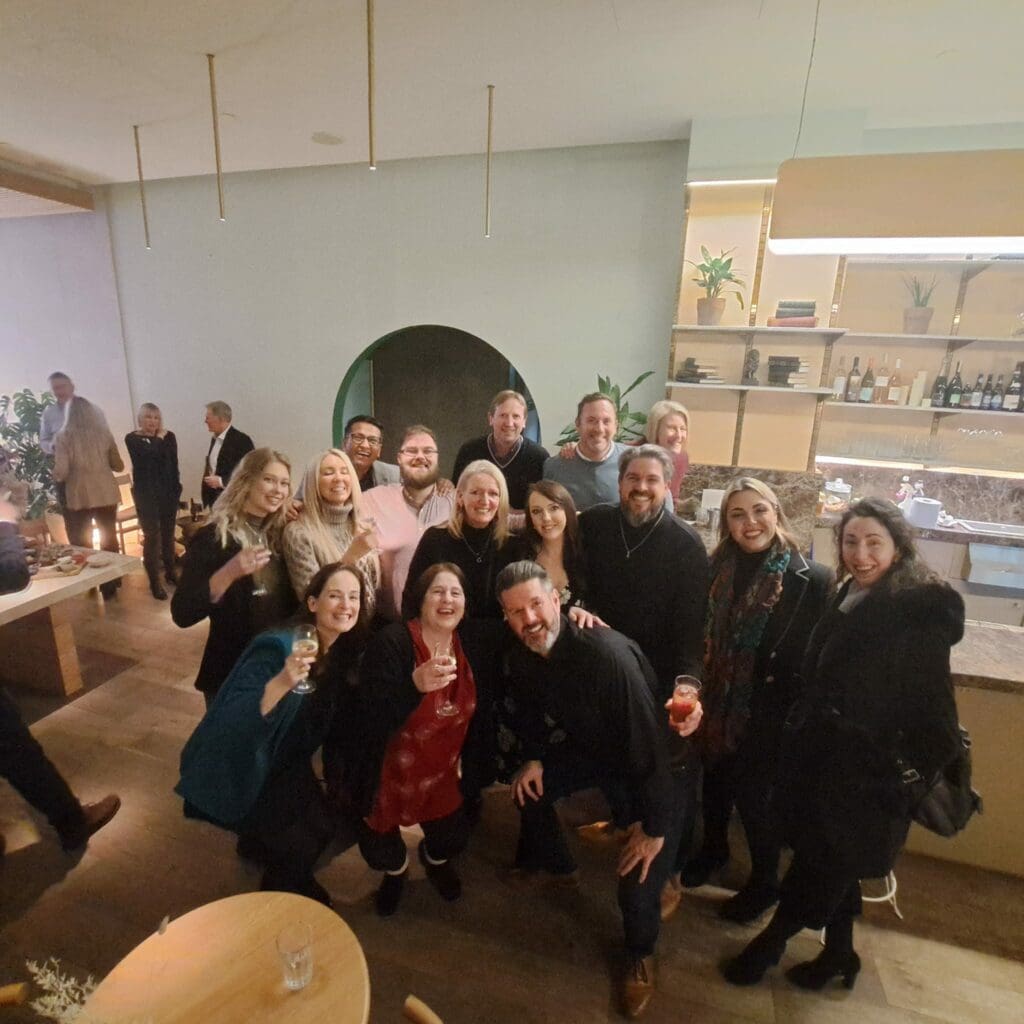 Be More Starfish litter picking
The roadshow ended successfully with the Situ'ers doing their bit and being more starfish in Edinburgh.
Here we are out and about litter picking around Carlton Hill after the supplier roadshow – because we will never stop being starfish!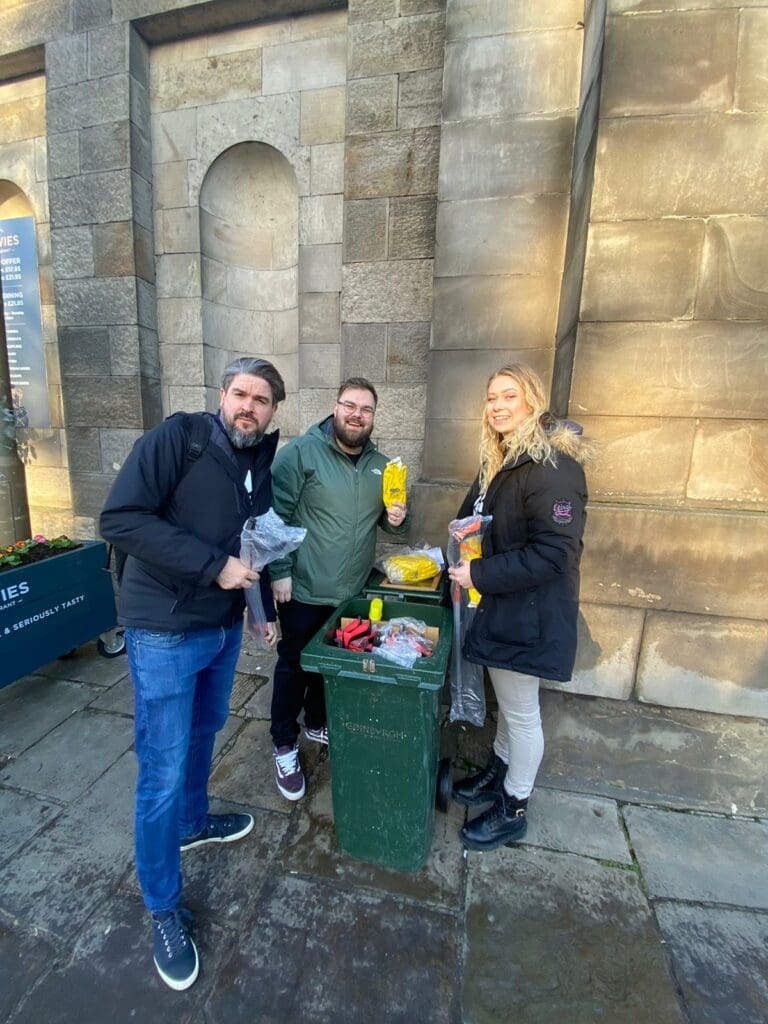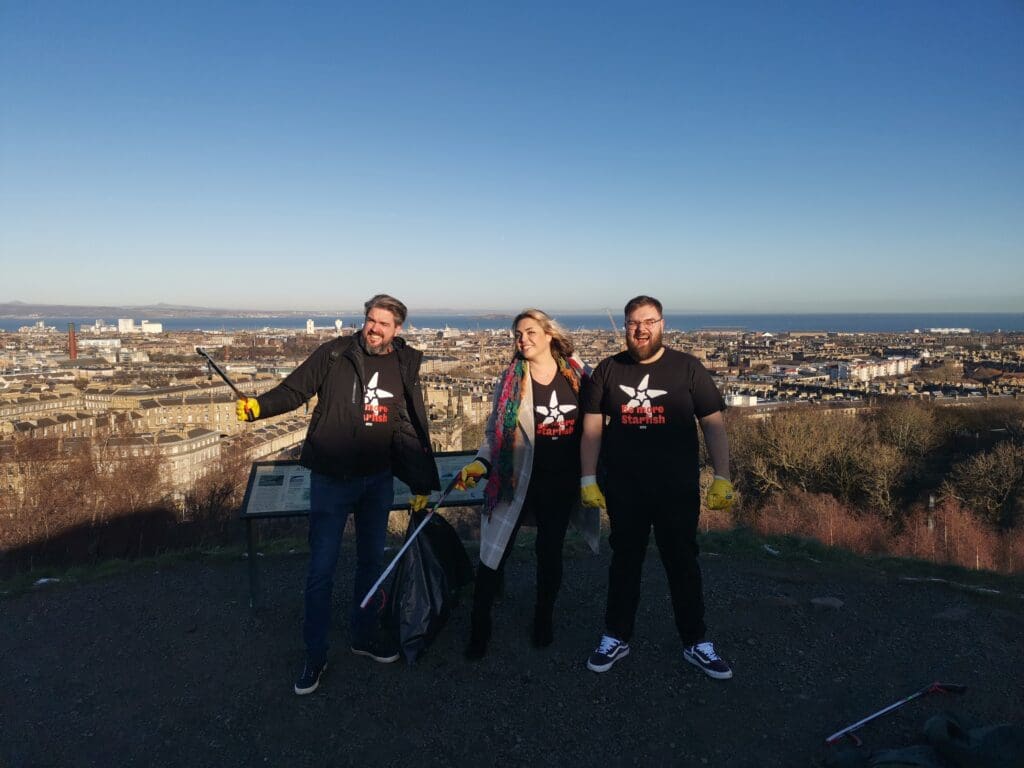 Thank you to the friendly team at Howies for letting us drop off our luggage at the restaurant while being out on the clean-up. If you're around Carlton Hill and need somewhere to eat, do check them out.