Corporate team-building events may have taken a back seat these last few years. But now your team is perhaps due a well-earned break from the daily routine – or maybe you're in Estonia on business and want to take colleagues out to cement new relationships? Here's our take on 5 perfect places in Tallinn to take your business colleagues.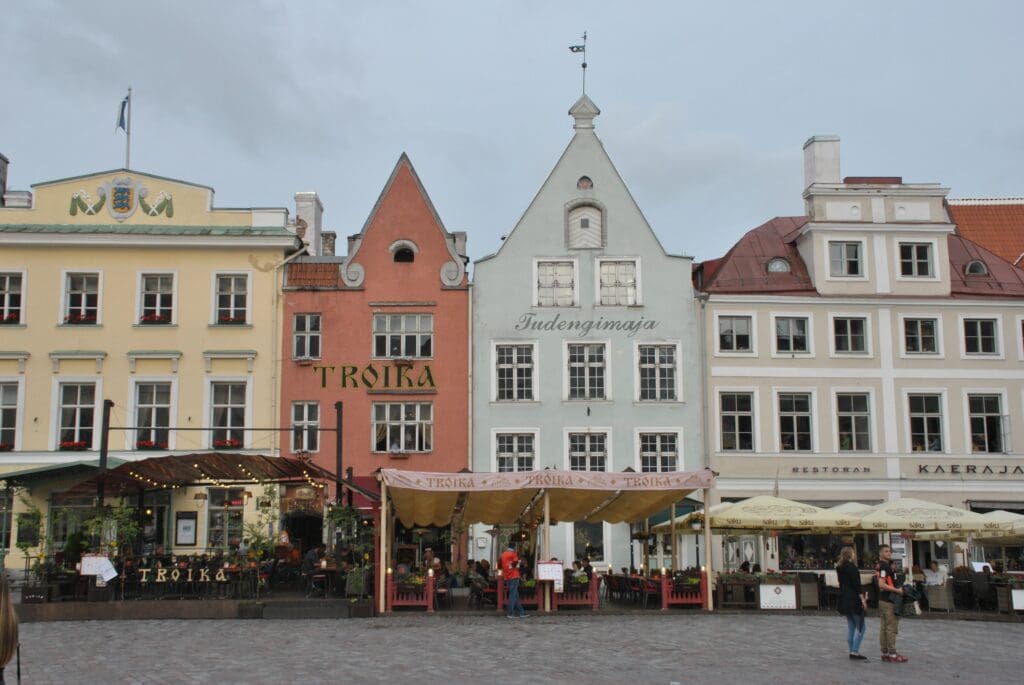 Estonia is a great location for both team-building excursions and corporate hospitality alike. The capital city of Tallinn is modern, innovative, and a perfect place for entrepreneurship. New technologies, business models, and flexible ways of working are all implemented here. It's a modern, business-savvy destination.
Business tourism in Tallinn is also sustainable. It combines respect for the environment as well as local historical and cultural heritage and creates value for the local community. The city is also famous for its stunning architecture. In fact, international film companies regularly choose Tallinn as a filming venue.
Tallinn offers fabulous opportunities for short excursions, company city breaks, motivational trips, and corporate entertainment in general. It really is a stunning destination! Here's our take on 5 perfect places in Tallinn to take your business colleagues.
Find inspiration in Tallinn's creative hub
Located near the centre of town in a refurbished factory complex, Telliskivi Creative City really is something special. It brings together a host of different creative businesses and activities all in one dedicated area. Telliskivi Creative City hosts over 800 cultural events a year and is teeming with art galleries, theatres, shops, and cafés.
Be inspired by the work of various creative enterprises and start-ups, or pay a visit to the many exhibitions on offer, including the street art exhibit.
Admire the work of world-famous artists in the photography museum, Fotografiska Tallinn, and the Juhan Kuus Center for Documentary Photography. You can even take part in dance classes and workshops. This is a great place to take your colleagues on business in Tallinn. The only problem you'll have is which activity to choose!
Make sweet treats at a chocolate factory
What could be better than a team-building exercise in a chocolate factory?! Kalev chocolate factory is one of the perfect places in Tallinn to take your colleagues on business. You can visit the factory to observe the work of professional chocolatiers and then learn as a team how to make your own chocolates. Or why not participate in a marzipan masterclass? Afterwards, you can treat yourselves to a wide range of delicacies in the Kalev chocolate shop itself and admire the lovely exhibition of vintage chocolate packaging.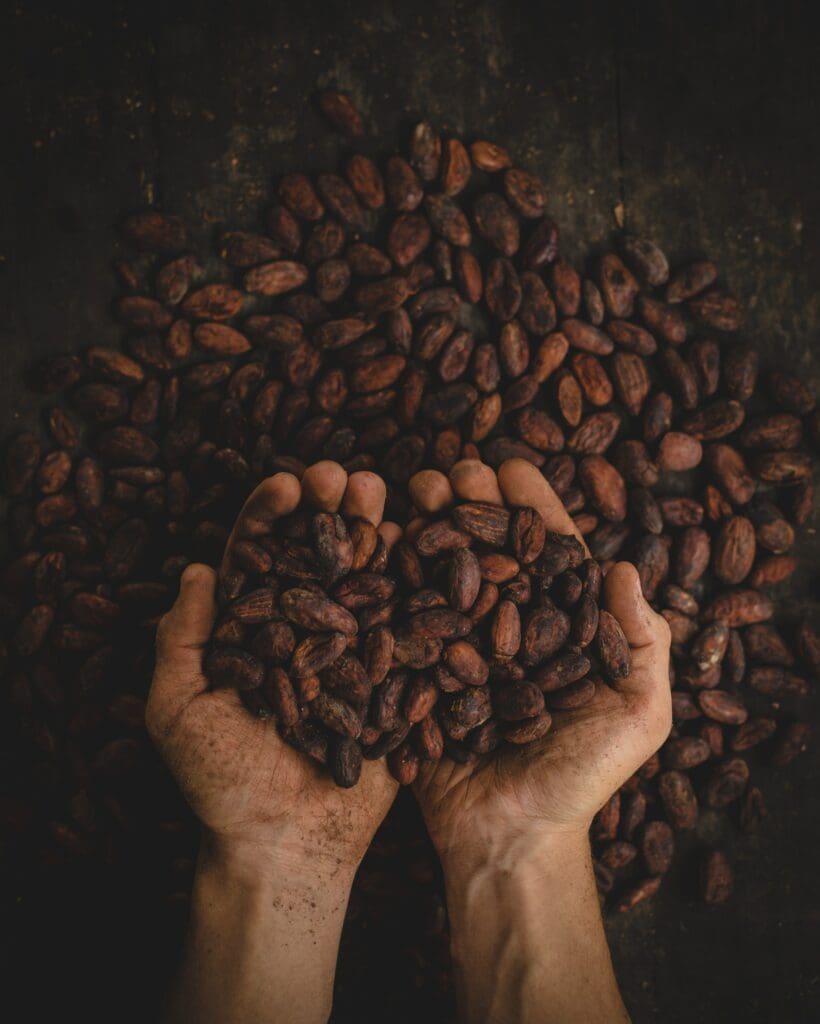 Enjoy stunning vistas from Tallinn's tallest building
Admire unrivalled views of Tallinn from its tallest building. The Tallinn TV Tower rises sky-high above the city and offers panoramic views from its 170-metre-high outdoor terrace. Tickle your nerves with a dizzying view of the ground under your feet through the glass floor of the platform. Afterwards, chill out in the stunning lounge or relax in one of the multimedia points, or in the cinema hall.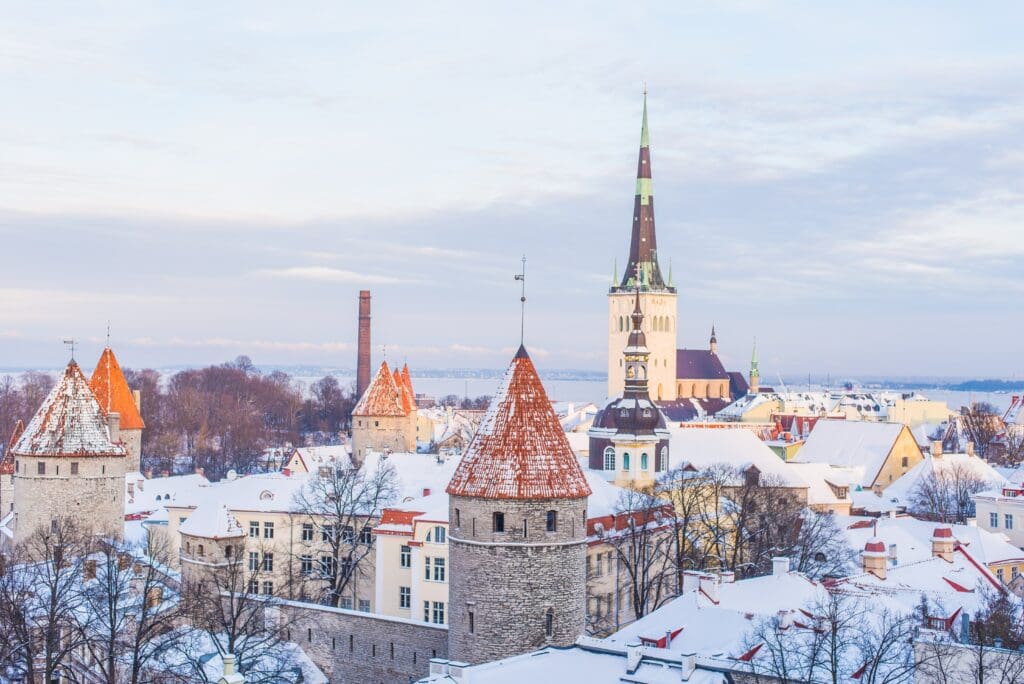 Travel back in time
The Estonian Open Air Museum is certainly one of the most fun places in Tallinn to take your business colleagues. You can go on a day excursion around its 14 buildings, which is only a 15-minute drive from the centre of Tallinn. The interactive exhibition recreates the lifestyle and occupations of families of different incomes and walks of life in the 18th-20th century. Like any village of the time, it has a church, a tavern, a school, mills, a fire station, a village shop, and a shed by the sea for storing nets. You can buy handicrafts from local artisans, ride a horse-drawn cart, or taste Estonian national dishes in a village tavern.
Go on a sea-faring adventure without leaving the shore
An exciting place in Tallinn to take your colleagues on business is the maritime museum in the Seaplane Harbor. There are about 200 authentic exhibits on display in its historical seaplane hangars. You can see the real Lembit submarine, a 100-year-old icebreaker, the wreck of the oldest Estonian ship, and many others. Go on a trip around the world in a submarine, or up in a plane simulator. Why not explore the aquarium? You can even have a team paper aeroplane competition!
So there you have our 5 perfect places in Tallinn to take your colleagues on business! And do check out our range of serviced apartments in Tallinn to help you make the most of your time in this innovative and business-friendly city.