Discover the beauty and historical heritage of Leicestershire, all within easy reach from one of the oldest cities of England. Here we have picked up some of the best ideas for day trips from Leicester.
Discover the historic side of Leicestershire.
Explore the millennial heritage of England in Rockingham Castle, only 45 minutes away from Leicester by car. Built by order of William the Conqueror, it is one of the few castles that have been constantly occupied for 1000 years. It has been a home for the same family for the last 450 years and therefore perfectly well preserved. Who would have thought, that a castle could be passed over to different generations for so long!
The lands surrounding the castle are a glorious masterpiece of landscape art. The 400-year-old Elephant Hedge is a specimen of the formal terraced gardens so popular in England in the 17th century.
A series of garden rooms and walkways surrounding the garden is a stunning example of a more eclectic approach. Where each part of the garden is given its own style and character and offers unique vistas of the castle lands.
After a long walk around the gardens, guests will enjoy an afternoon tea served in style at Kavanagh's Tearoom. A balanced combination of elegance and style make this castle a perfect place for day trips from Leicester.
Enjoy a very special day trip from Leicester.
Another important landmark of the area only a 45-minute drive away from Leicester is the Belvoir Castle. The current owner calls it the most impractical and romantic castle of England. An architectural masterpiece by James Wyatt. The castle has been in the possession of the Rutland family since the late 19th century.
Nowadays, the castle offers an ample display of furniture and tapestries collection and an instructive excursion to the life "below the stairs". This is an insight into the operation of the castle's kitchen and bakery.
Experience a unique private tour is given by the castle owner, the Duchess of Rutland. Finished with a high tea served in the castle's Aviary Tearoom.
Bond and have fun together
Spend a fun day exploring England's largest maze, a perfect exercise for mind and body. This is a great idea for a team-building activity or an all-ages entertainment for the family. Only 20 minutes away from Leicester, this maze contains three miles of hedged paths. Viewing towers and level bridges offering stunning panoramas of Leicestershire. Make this day trip from Leicester into a fun staff outing.
Need an idea for a staff day trip from Leicester? Look no further, as the Jump Giants Trampoline Park is a perfect location for a staff day out. Join your colleagues in a game of Dodgeball or challenging one-to-one combat. Everyone is the winner when there is so much fun to be had.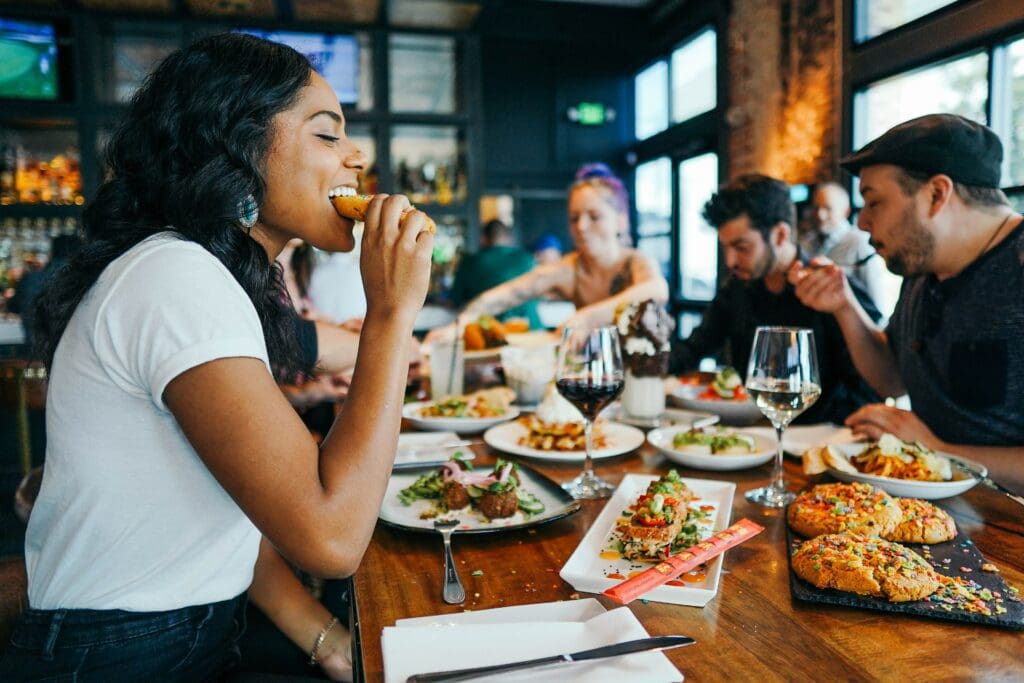 Enjoy laid-back day trips from Leicester.
Indulge yourself in a spa day only 20 minutes away on a perfect day trip from Leicester. Ragdale Hall Spa is a perfect combination of thermal spa and beauty treatments and fitness and pool experience. Set in the heart of lovely English countryside. Ragdale hall spa offers all the delights of relaxation and pampering under one roof.
Treat yourself to a relaxing day on the water! A unique way to explore Leicestershire countryside and an excellent day trip from Leicester. Hire a boat for a romantic ride from Union Warf through the Grand Union Canal. The trip takes you past Foxton Locks, famous for bird-watching and pond dipping. Stop at Top Lock cottage café for drinks and snacks or stop for a picnic. Here you can find a very peaceful spot of your choice.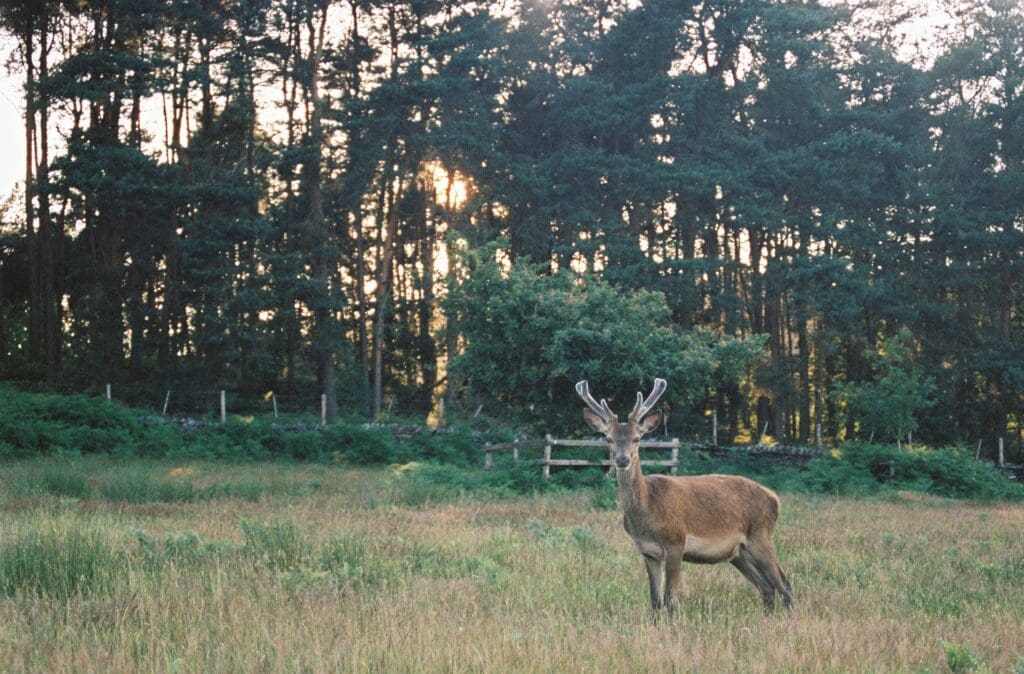 Explore the unusual side of English history in Leicestershire.
Add variety to your day by visiting the Boilerhouse museum as well. Discover the lifestyle and habits of those who lived and worked around the canal over 150 years ago. This original visitor experience will truly take you back in time thanks to the interactive display and a VR tour.
Spend another day immersed into the history of industrial England by driving an original steam locomotive in Loughborough. That is the only remaining heritage railway of England! This unique day trip from Leicester will take you back to the time. When travel was all about elegance and class. Here you can learn about the signals and controls used to operate the railway. Then finish the day with a relaxing cup of tea on board.
Go outdoors on day trips from Leicester.
Enjoy a sunny day out in one of the comeliest countryside estates in the county. Bradgate Park and Swithland Wood are home to regular open-air markets, picnics and barbecues. The location has everything you need for a perfect day trip from Leicester. Rolling green hills, winding hiking trails and a variety of wildlife, all less than 20 minutes away from Leicester.
Families will appreciate a day trip to Twycross Zoo, an award-winning charity where over 500 animals can be seen. Animals of almost 100 species share this ample natural reserve. Visitors can learn a lot about their natural life cycles and habit from a very instructive visitor programme.
Another remarkable place to visit for animal lovers is Tropical Birdland, a sanctuary for parrots and exotic birds. The sanctuary is a caring home for many exotic and rare bird species from around the world. The luckiest visitors get to observe newly born chicks breaking out of the eggs.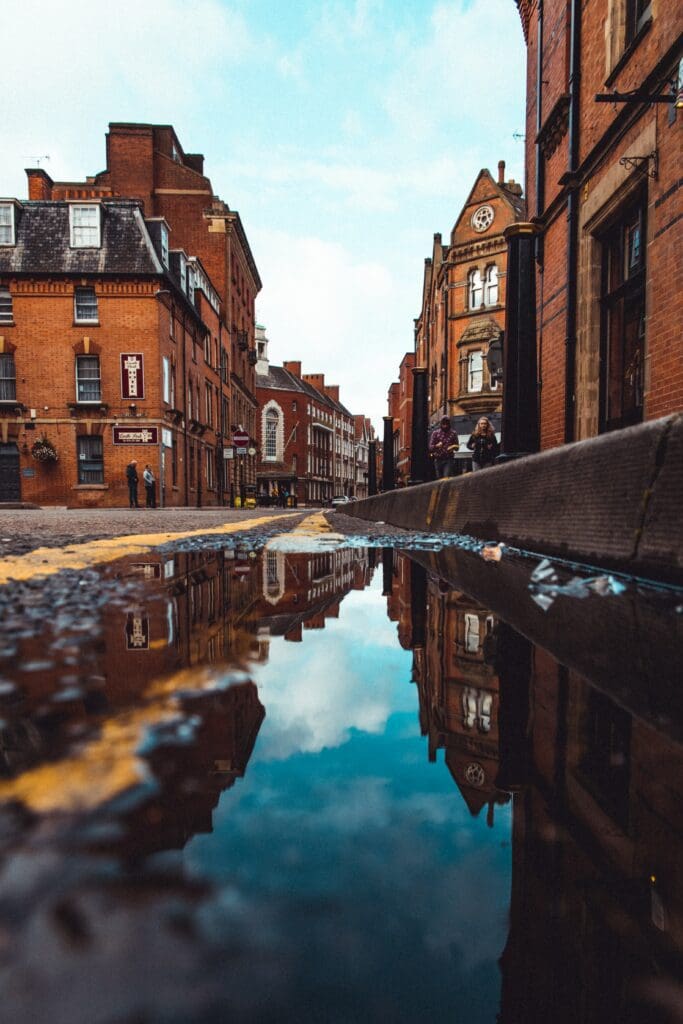 ---
Your stay in Leicester can be comfortable and affordable, browse our ample selection of serviced apartments in Leicester.