Blackpool is, of course, a hugely popular seaside resort. However, when you're not on one of the beaches, and piers or fairground rides, there are some excellent places to eat in Blackpool.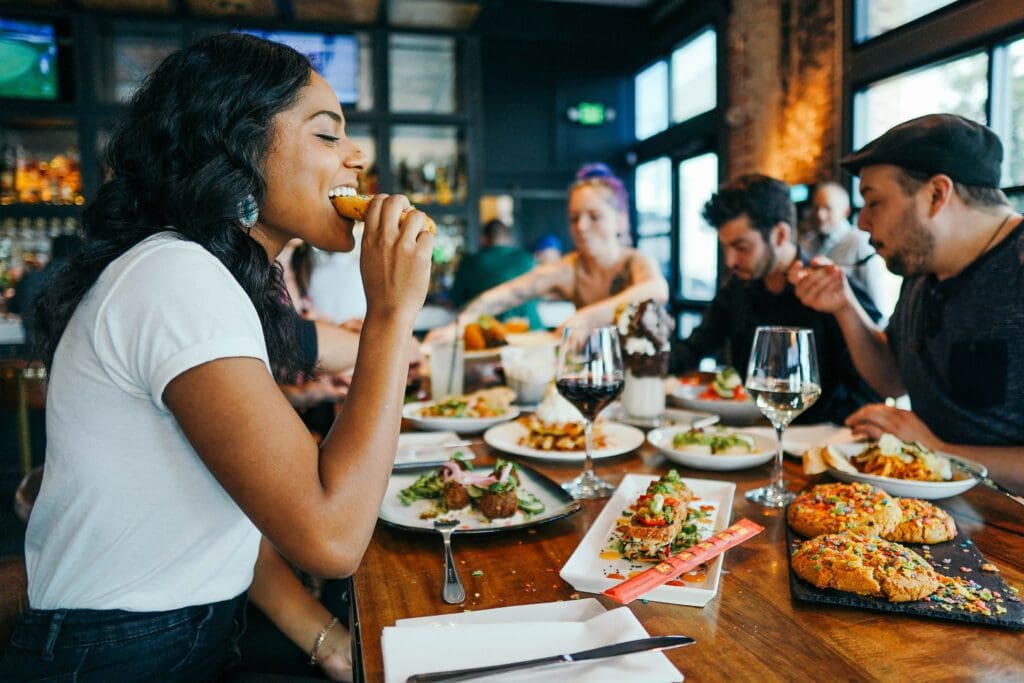 The Bank Bar & Grill
This highly-rated bar – on Corporation Street in the town centre – serves grilled meats, pizza and burgers, alongside an extensive range of beers and cocktails. It's also open from midday to serve its great brunch menu.
Hauze
This family-owned independent restaurant on Talbot Road, near the North Pier, serves excellent contemporary European food. Meat dishes make up the majority of the menu here, with chicken and pork fillets alongside ribs and wings. You can also enjoy a range of sushi-based dishes, or chicken or mushroom stroganoff.
La Fontana
Also in the vicinity of the North Pier, on Clifton Street. Here you will find one of the best places to eat in Blackpool if you fancy Italian food. The décor is designed to recreate the feel of an alleyway in Venice. The regulars praise this establishment for the superb quality of food across all three courses, and for the excellent value for money it represents. All the usual pizza, pasta, meat and fish favourites that you'd expect from an Italian diner are available here. The restaurant also has an eye-catching patio fountain.
Ting Tongs Thai Street Food
This is another Talbot Road establishment, and it has a simple menu largely based around its range of curries, which include red, green, yellow, Penang and Massaman. Nevertheless, it has delighted locals and tourists alike for several years and has earned a place in the Top 20 Blackpool 'Hidden Gem' restaurants list of websites Top Rated Online.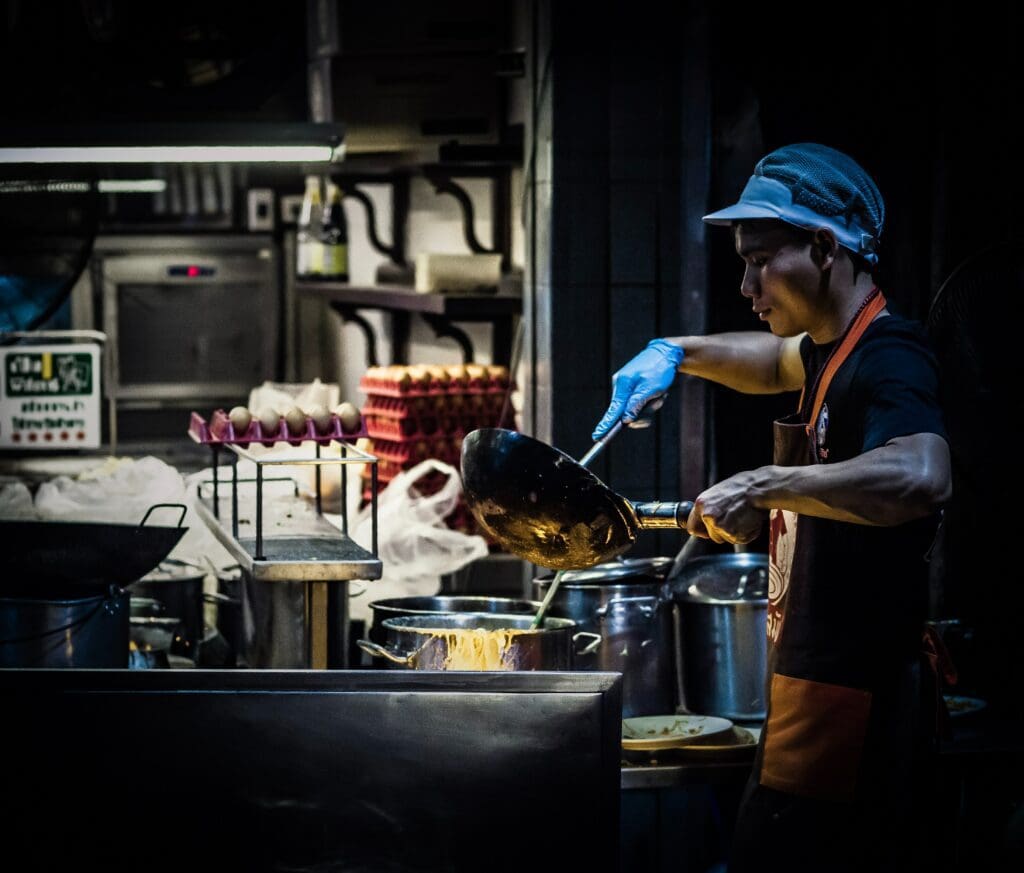 White Tower
This establishment, located near Pleasure Beach, specialises in meat and fish dishes prepared from locally sourced ingredients. It claims to offer an "exclusive" fine dining experience. As you eat, you can enjoy superb sea views, given it's situated on the penthouse floor of the Casino Building. Private hire for weddings and other celebrations is a major part of the White Tower's business. Here you can hire either an indoor space or an outdoor terrace.
Kwizeen
This restaurant describes itself as 'Lancashire with a Mediterranean twist'. Its menu changes every few weeks, so it's well worth going back time after time, but in summer 2021. Its offering included sirloin steak, hake fillet and roasted Red Pepper and garlic mushroom risotto. It's located on King Street, a little way from the seafront.
Harry Ramsden's
You can't miss the Blackpool branch of Harry Ramsden's – it's right at the bottom of the Tower. Once inside, you'll soon realise that this is no ordinary chip shop, as the décor is every bit as impressive as the rest of the Tower building. They also serve pies, seafood dishes and burgers in addition to fish and chips, and they are licensed to serve wine, beer and cocktails.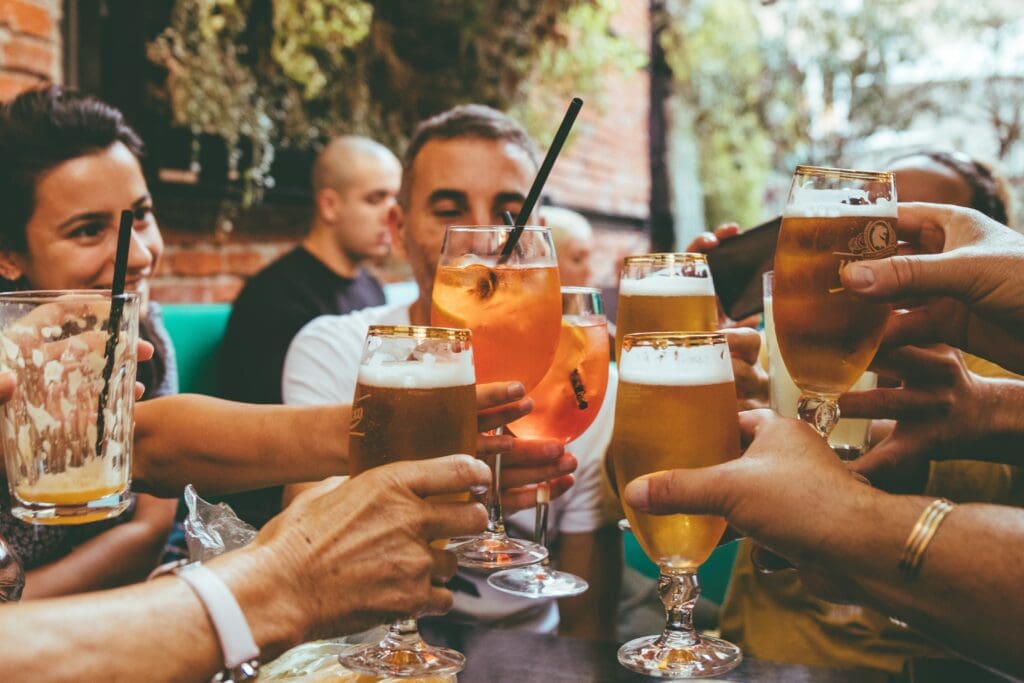 Middle Chippy and Harrowside Chippy
Most seaside resorts have a large number of independent fish and chip shops, and Blackpool is no exception. If you're driving, walking or cycling the six-mile Illuminations route, then there are excellent options at both ends. In Bispham, at the north end of the Promenade, you can dine in at Middle Chippy; while at the other end of the lights, in Starr Gate, you can grab a takeaway at Harrowside. Both shops are traditional chippies and are well-established Blackpool institutions with a loyal following.
Jade Delight
This Oriental all-you-can-eat buffet-style restaurant serves high-quality food at great prices. It has a large range of curry dishes alongside some of your traditional Cantonese favourites such as sweet 'n' sour or meat or prawns with ginger and onions. It's located on Bond Street, just inland from Pleasure Beach.
Hungarian's
Blackpool really does have a wide selection of different international cuisines, which makes it easy to find the best places to eat in Blackpool. This establishment, on Topping Street in the town centre, serves Hungarian specialities such as goulash soup and Bakonyi chicken, alongside dishes from other European countries.
Blue Diamond
This Indian restaurant – on Highfield Road in the South Shore area of town – serves some extremely interesting chef's specials alongside your traditional curry favourites. Lamb and chicken nihari, with prime fillets cooked to perfection, are amongst the most popular speciality dishes, as are honey chicken and chicken or lamb sathkari.
Beachcomber Steakhouse
This restaurant offers an extensive range of steaks, alongside pasta, curry, salads and pizza. Located on the South Promenade, near the South Pier, its devotees praise its customer service, the quality of the cooking and its value for money. It also hosts private functions for up to 70 guests. From its first-floor location overlooking the Promenade and the sea, it claims to offer the best views in town.
Stanley Park Café
Many tourists never leave the seafront, but it's well worth checking out this beautiful park that's around one mile from the Promenade. It has twice been voted the best park in the UK, and its Art Deco café – where afternoon tea is a speciality – is one of Blackpool's most impressive buildings.
Michael Wan's Mandarin
This Chinese restaurant near the North Pier serves favourites such as lemon chicken and Szechuan Pork but also specialises in vegetarian and vegan dishes such as tofu and mock chicken. It's one of the most highly rated Cantonese eateries in the UK. Michael Wan, who started the restaurant in 1961, was a true Blackpool legend. He sadly died in 2020 but the restaurant is still run according to his founding principles.
Peppermill Café
This is one of the best places in town to start your day with a great English breakfast. It opens from 8 am and can be found on Birley Street between the North Pier and the town centre.
---
To learn more about all our properties in Blackpool click here, or if you rather talk to one of Situ's team members just give us a call on 01392 690 079 or email us [email protected].