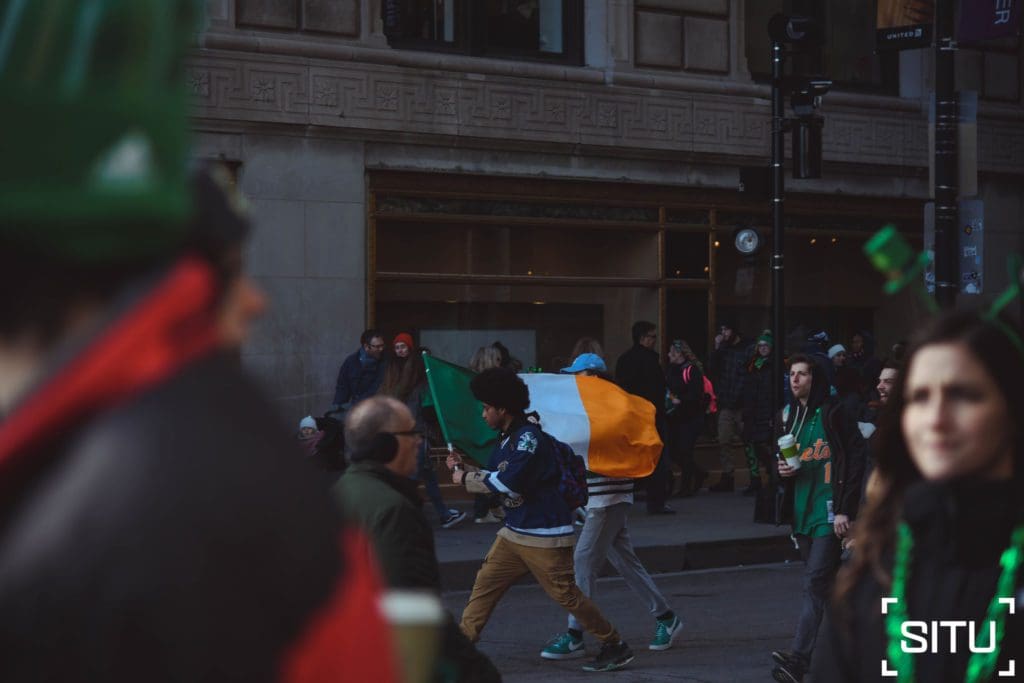 St. Patrick's Day may be synonymous with Leprechauns, Shamrocks and drinking, but really it is a cultural festival celebrating the life of Saint Patrick, the foremost patron saint of Ireland. The celebration surprisingly first occurred in Boston in 1737. An Irish Catholic minority used the day to show solidarity against a protestant majority.
Since then, Irish iterations of festivity have spread across the globe. Typically, the global tradition involves communities embracing their inner Irishness and drinking to their heart's content. Guinness tends to be the drink of choice too. Astonishingly, over thirteen million pints of the Irish stout are consumed worldwide every year for St. Patrick's Day.
In this blog, we have compiled together some locations and serviced accommodation options we recommend as the best for stays over the Irish public holiday.


Belfast, Northern Ireland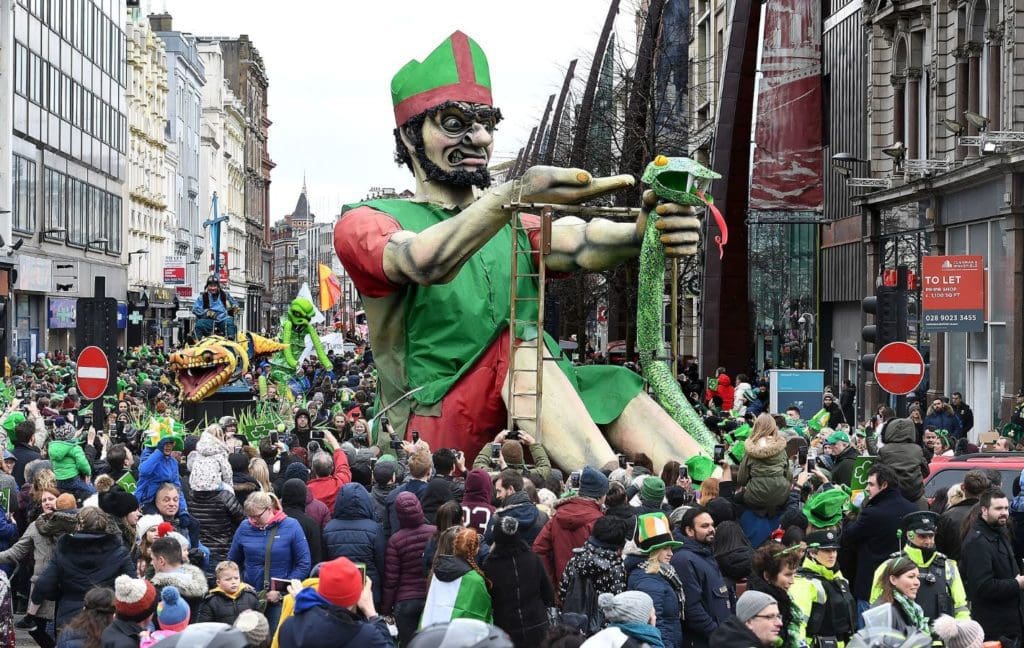 Although not all Northern Irelanders respect the celebration of Saint Patrick, there is no doubt the country and capital city Belfast are still great to visit for the Irish public holiday. Whilst the unionist community are less welcoming of the holiday, many still celebrate the patron saint's supposed role in bringing Christianity to the country in the fifth century.
Nowadays, Northern Ireland still has several activities and locations dedicated to the patron saint. St Patrick related walks and trails are especially well-received in the country. Particularly popular amongst walking enthusiasts is the Pilgrim's Walk, which is eighty-two miles long and ends in Saint Patrick's resting place, in the grounds of Down Cathedral. The multiple stages of the walk, which are easily accessible from our selection of serviced accommodation in Northern Ireland, showcase the country's abundance of beautiful landscapes and scenery.
Much like other major cities celebrating St Patrick's Day, Belfast also holds its own vibrant parade and carnival. The celebrations begin from Belfast City Hall at 12:30 pm and finish at Writers Square. Furthermore, from 1:30 pm onwards, an open-air concert commences at Custom House Square. Many famous performers put on a display for the people of Belfast.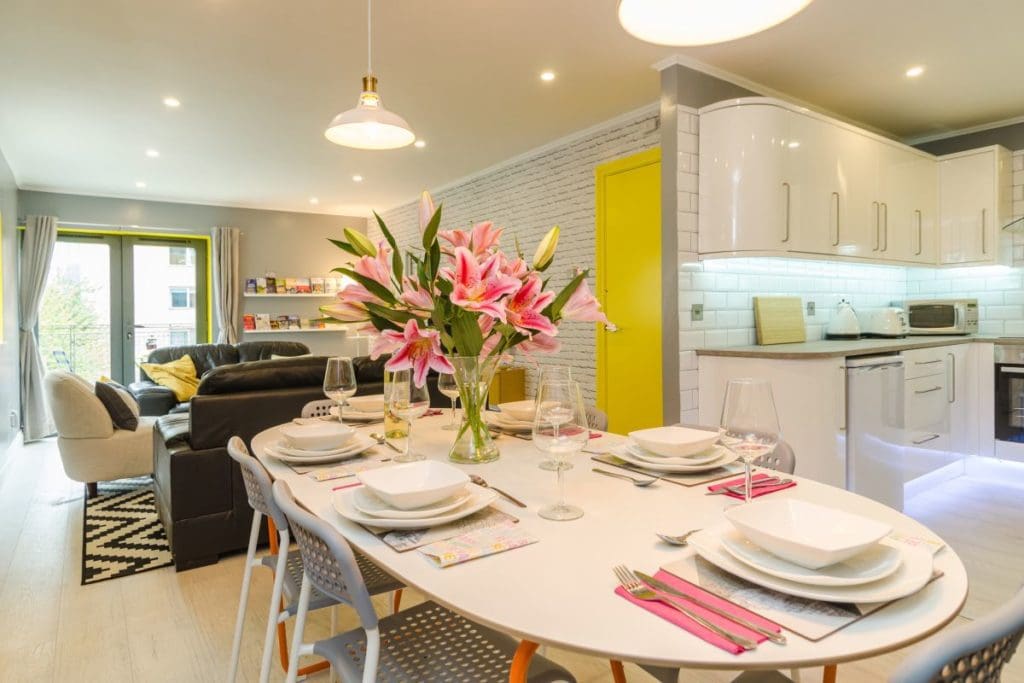 Superbly located to home those looking to be near this great parade are the Citygate Serviced Apartments. Based on Verner Street, minutes away from the Belfast City Hall, these two bedroom apartments are brimming with character and vibrant colour. The rooms are homely, the longing area is comfortable and the small balcony is a nice touch. As well as being in touching distance of the St. Patrick's festivities, these apartments are also conveniently near Central Station and the beautiful River Lagan. Overall, Citygate Serviced Apartments tick a lot of boxes. Guests here can be assured of a hassle-free stay in Belfast over the Irish public holiday.
 


New York, USA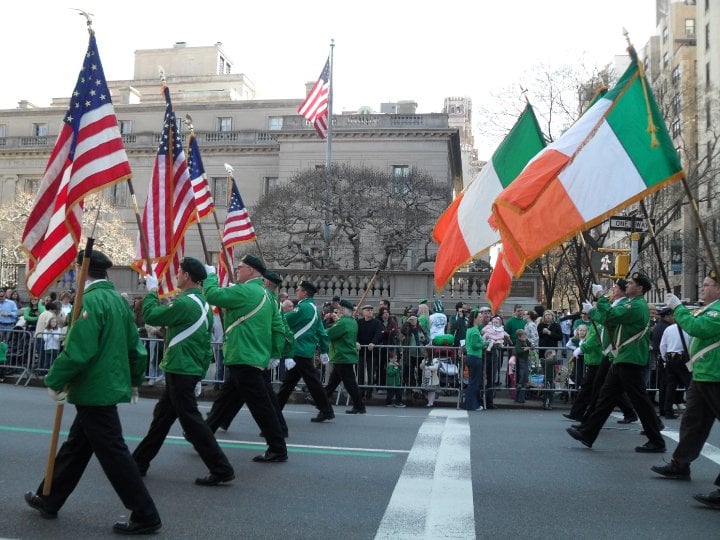 Following a great Irish emigration between the nineteenth and twentieth centuries, the modern-day United States now has a significant Irish-American population. In fact, a population Census reveals that over thirty-four million Americans list their heritage as primarily or partially Irish. This number is incidentally over seven times the population of Ireland itself. This certainly says a lot about the importance of St Patrick's Day in the US.
It is New York which is believed to have the most concentrated Irish-American population. Around thirteen per cent of residents claim Irish ancestry. New York City is also home to one of the largest and most traditional annual St. Patrick's Day parades, where spectators line up to watch marching bands, Irish dancers and bagpipers. Outside of the parade along 5th Avenue, onlookers can be found flocking to many Irish pubs and bars to rejoice in the celebration.
SITU have a broad variety of serviced accommodation options in New York City, all practical for St Patrick's Day enthusiasts visiting the state and city. Particularly popular, in the heart of Manhattan and a short walk away from where the parade begins on 44th Street, The Olivia Apartments are based in a stunning high-rise building, offering fantastic views of the city.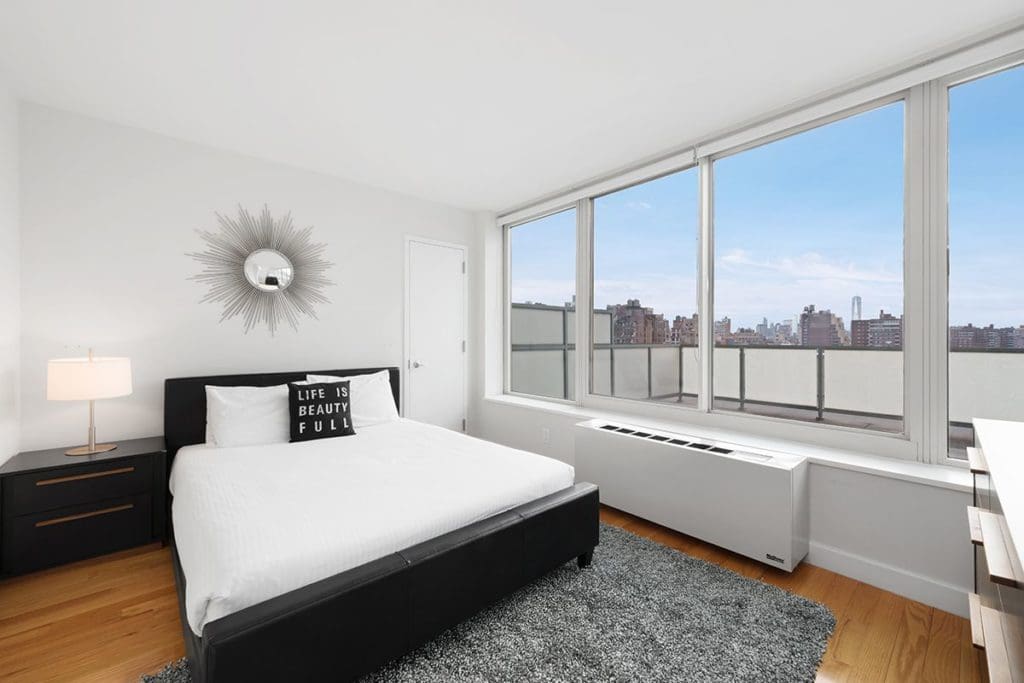 One or two guests can enjoy the range of exceptional features on offer here. These include a rooftop fitness centre, open terrace area and spacious kitchen, living and dining areas. Those planning extended stays here can also enjoy the apartment's close proximity to famous bordering neighbourhoods; Times Square, Hell's Kitchen and Chelsea. The Olivia Apartments can help make your St Patrick's Day and New York experience one to remember.



Chicago, USA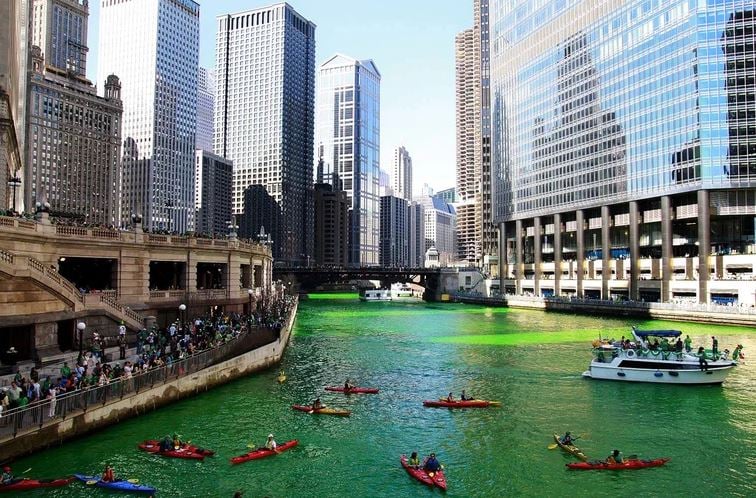 Whilst Chicago's Irish population may not be as large and significant compared to the likes of New York, the St. Patrick's Day tradition in the Illinois city is still one the world's most acknowledged. In fact, according to a study conducted by WalletHub, which reviewed two hundred US city's St. Patrick's Day traditions based on safety, accessibility, cost and weather, the Windy City came out on top as the best for the Irish holiday.
Celebrations and parades first officially began in Chicago in the mid-twentieth century. However, it is the tradition of dyeing the city's river green which is unique to Chicago. This tradition first began in 1962, after the city union realised it had no negative impacts on the river. Therefore, the tradition has surpassed fifty years and continues to compliment the two main Irish parades which flood the city streets.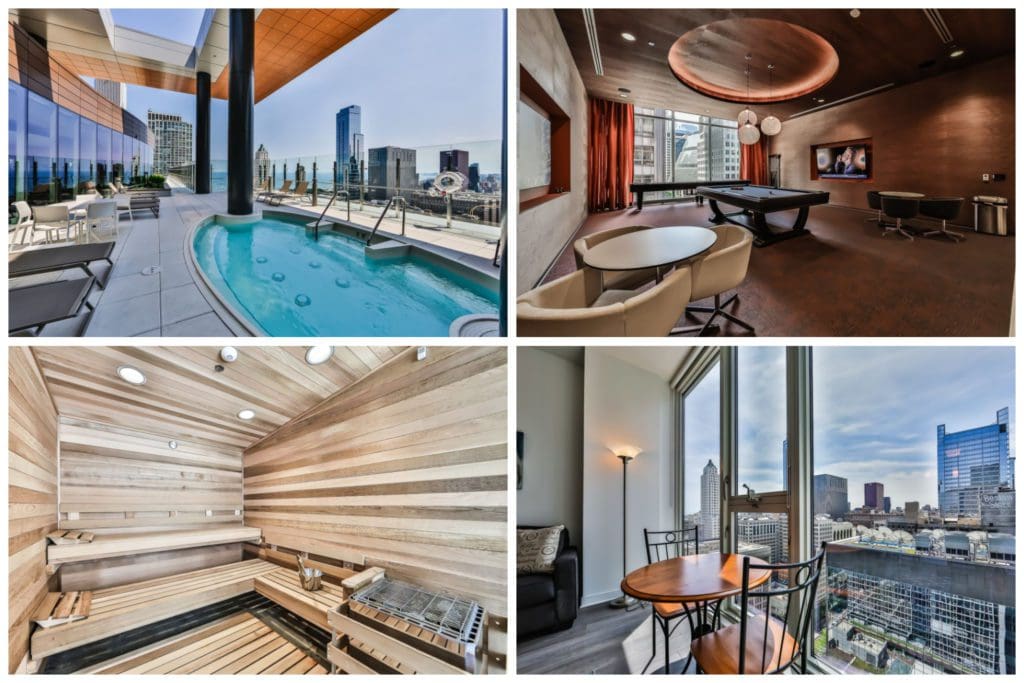 SITU have several featured serviced apartments in and around Chicago. However, Marquee Apartments stand out as the perfect accommodation option for St. Patrick's Day fanatics. After a long day celebrating and embracing Irish heritage, guests can return to their stylish studio apartment in downtown Chicago.
These apartments offer the best of both worlds. Guests can be extremely close to the street parades and the iconic river, for when it turns green, as well as enjoy the unparalleled level of building amenities. These include a rooftop swimming pool, an amazing snooker room and a relaxing sauna chamber. What's more, is the apartments boast fantastic views of the city and have all the modern amenities (TV & high-speed Wi-Fi) needed for a relaxing St Paddy's stay.



Dublin, Ireland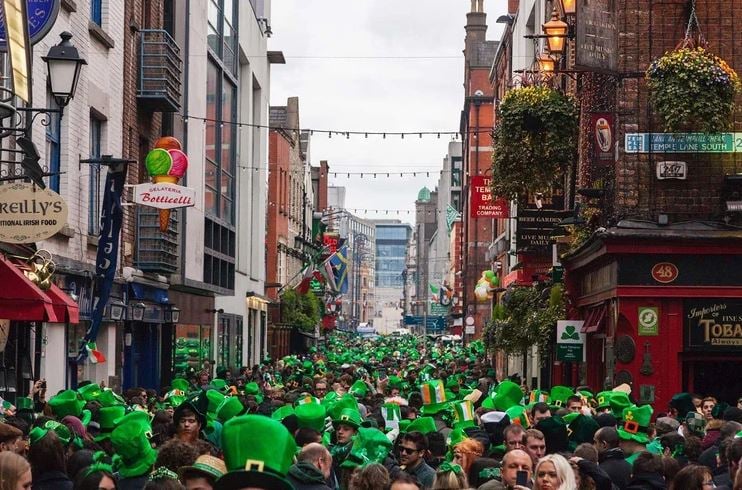 Finally, but certainly not least, it would be foolish to not mention Dublin in regards to St Patrick's Day. When March 17th comes around in the Irish capital, the waves of green transform Dublin into an Irish paradise. The sense of nationalism and patriotism here is refreshing. Foreigners can feel every bit as involved in the celebrations too when following along the lively route of the packed-out Dublin pubs, bars and restaurants.
Although rather surprisingly neither Dublin or even Ireland hosted the first St. Patrick's Day parade, it is now hard to question its current credibility as the most significant Irish social event worldwide. The first Irish celebration took place in Dublin 1931, and since, the event has become a five day, activity-filled festival. Whilst March 17th may have lost some of its cultural and religious attachments, the expansion of this event in Dublin highlights the importance of the day for the people.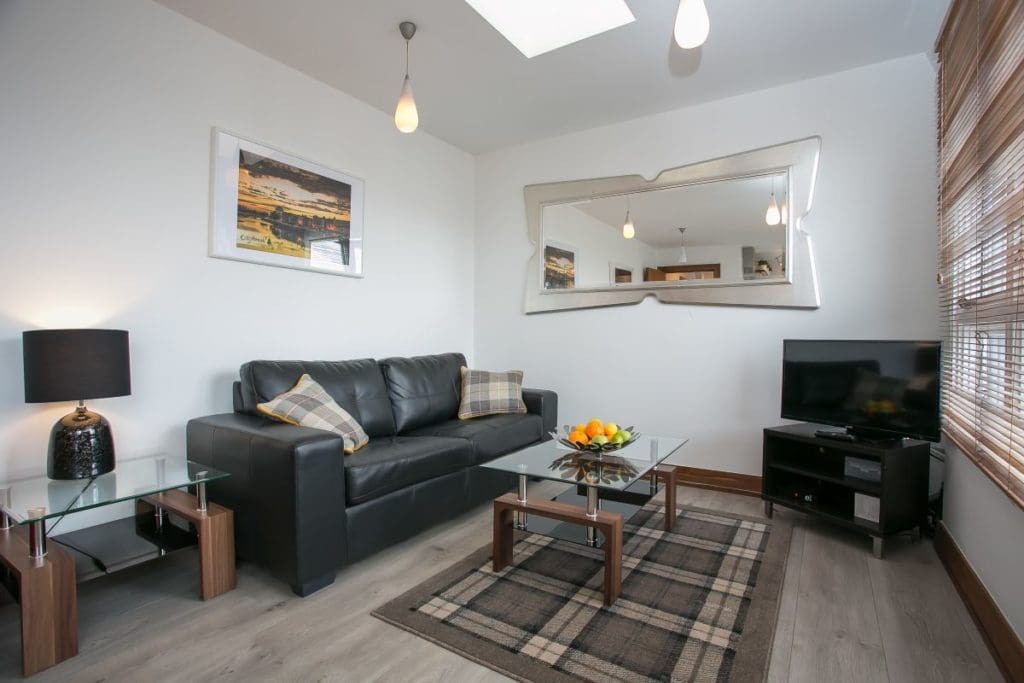 Even though St. Patrick's Day in Dublin connotes high-energy, liveliness and vibrancy, there is no reason why you can't take comfort from knowing you can return from the celebrations to a cosy, homely serviced apartment. At any point throughout the St. Patrick's period guests can appreciate the comforts of Lafayette Apartments, just on the edge of the River Liffey. One and two bedroom apartments are on offer, including Freeview TV, Wi-Fi and comfy double beds which help put guests at ease throughout their stay.
As well as the other quality amenities, guests will also appreciate Lafayette Apartment's location. They are based in the heart of Dublin's city centre, meaning St. Patrick's Day entertainment is never far away, as well as many of the capital's other attractions. These serviced apartments compliment the city beautifully and enable travellers to comfortably enjoy one of the grandest Irish celebrations in perhaps the most Irish city.
In summary, since St Patrick's Day celebrations first began, it is fair to say it has now grown to become one of the world's most recognised public holidays. Ultimately, whatever way you choose to spend March 17th, with our global accommodation expertise, SITU serviced apartments are perfectly situated to help you for whatever St. Patrick's Day throws at you!