Warsaw is one of the most exciting cities in Poland as well as the largest. The city might not be as pretty as historic Krakow or Gdansk, but it has more to offer in terms of employment, culture, and making your money go further. Let's see why you should consider moving to Warsaw rather than to other popular European capitals. Whether you're a digital nomad or an entrepreneur starting your own business, sit back and soak in our top 10 reasons for expats to move to Warsaw!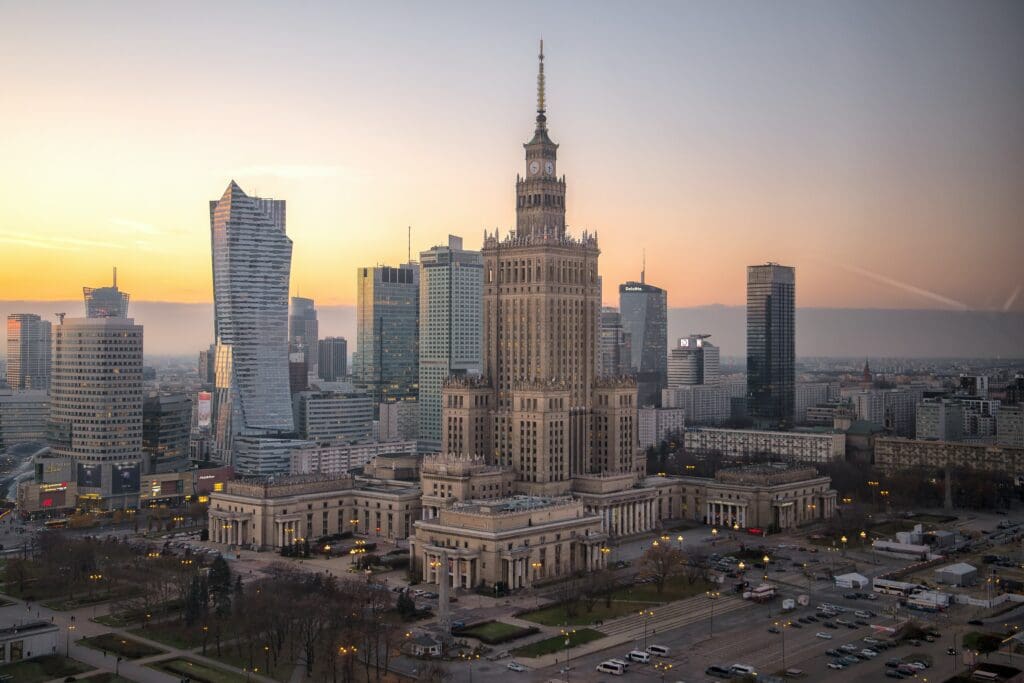 A smooth transition
Relocating to Poland is easy because European and foreign nationals can obtain residency and integrate efficiently into the system. Most procedures with local authorities are straightforward. In addition, you can also do your annual tax return and other tasks online.
Poles are known to be friendly, open to new ideas, and are very European in their mentality and attitude. Importantly, the locals' hospitality helps new residents integrate into society. The expat community in Warsaw also welcomes new people. Most expats use English, as well as some Eastern European languages. You'll find that some paperwork, signs, and instructions are in both English as well as Polish.
Great career progression
Career progression is one of the reasons you should consider moving to Warsaw. Unemployment in Poland is low, especially in the capital. You can find a job in IT or finance easily if you specialise in these areas, even if you don't speak a word of Polish. Many multinational companies in Warsaw use English for business.
Free education
Expats will find that a public school education (and kindergarten) is free for children. Even college is free of charge and scholarships are also available. However, an English-medium school is outside the public sphere, and you will have to pay. Compared to other capitals in Europe though, these are still very affordable and a great reason why expats should move to Warsaw.
Value for money
More and more young professionals consider moving to Warsaw because the cost of living is relatively low by European standards. The Polish 'zloty' is the national currency used for all payments and rents, and the exchange rate to the euro or pound sterling is generous. Groceries are among the cheapest in Europe and are of supreme quality. Taxes are below the EU average, too.
Rents in Warsaw are lower than in most European cities of this size. Warsaw is growing, and more and more newly refurbished apartments appear on offer as short- and medium-stay apartments. You can find a suitable flat in any area of ​​the city. For a cheaper option, look for apartments in nearby cities that are well-connected to Warsaw.
Do investigate the option of a serviced apartment in Warsaw for when you first move here. This will allow you to get a feel for the area and choose where you want to make your more permanent home. Expat accommodation from Situ provides all the comforts you need while settling into your new environment.
Developed public transport
Public transport in Warsaw is well-developed and very cheap, and you may not need your own car at all. You can easily hop on a train or bus or take a tram or the metro. A single fare is about one euro, and a monthly ticket for any public transport costs only about 25 euros. You can also buy a ticket for 90 days with a discount.
Warsaw is a perfect starting point to explore the rest of Poland. The roads are modern and fast, so you can drive (or take a coach) anywhere within five hours and visit the oldest and loveliest Polish cities. Visiting friends and family at home will be easy because there are plenty of regular connections between Warsaw Airport and the main European capitals.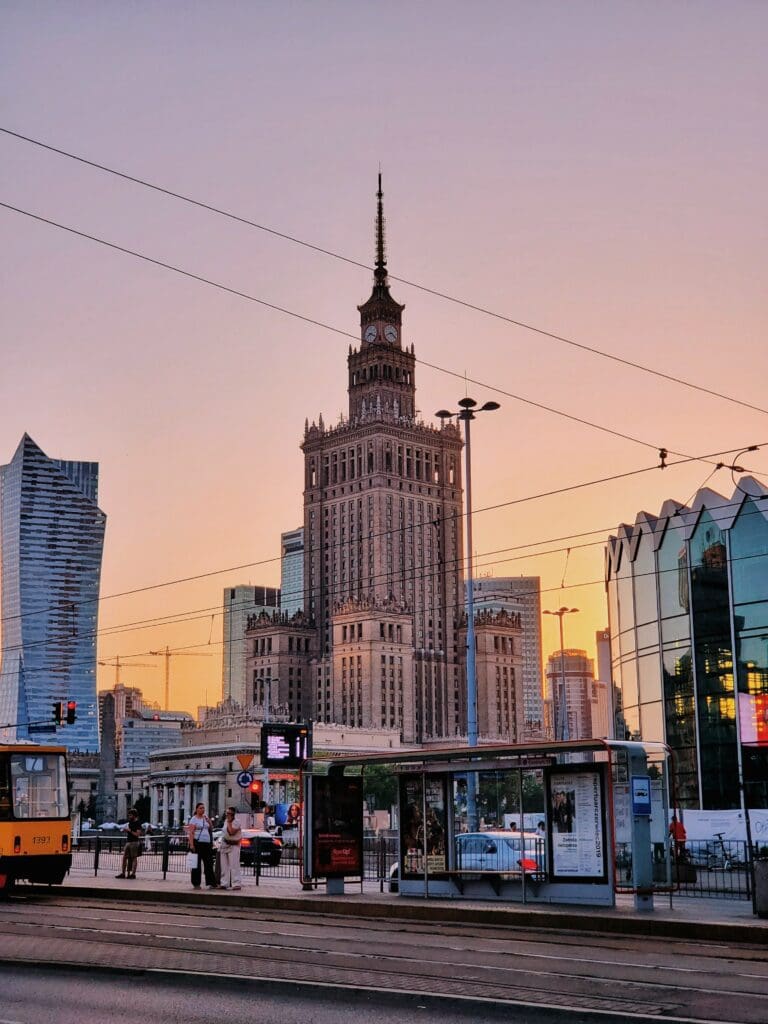 A rich cultural scene
Consider moving to Warsaw for its entertainment and impressive cultural scene. It's difficult to choose between the major concert halls that stage shows and host international stars, and all the different theatres and art galleries. There are also many outdoor events during the summer that draw crowds of visitors to Warsaw and act as a social hub for expats.
Sporting pursuits
Expats living in Warsaw can take advantage of its many opportunities for leisure and sports activities. There are forty covered swimming pools in Warsaw and numerous gyms and sports clubs. There are also ski slopes, ice rinks, basketball courts, and tennis courts. There's even paintball, karting, and bungee jumping for those feeling more adventurous.
Fresh & tasty local cuisine
Local food is varied and delicious. Traditional Polish food includes 'golonka' (stewed pork knuckle); 'kielbasa' (sausage); and 'pieroggi' (dumplings) – to name just a few. It's even possible to take a Polish dumpling cooking course, popular with local expats in Warsaw!
Poland has thousands of varieties of warming soups and original fruit desserts made of blueberries, raspberries, blackberries, or cranberries – all delicious and made locally.
An array of local markets
Poland has a very active culture of artisanal markets, which support farmers and manufacturers.
These are both indoor and outdoor, and are busy, colourful, and reliably cheap. At Bazar Sadyba look out for the famous fresh bread stall and visit the fruit stand. Or try the delis at the indoor Polna Market near the Politechnika metro stop.
Another good market is located north of the city centre at Hala Mirowska. This is an indoor and outdoor market selling flowers and seasonal produce at very reasonable prices.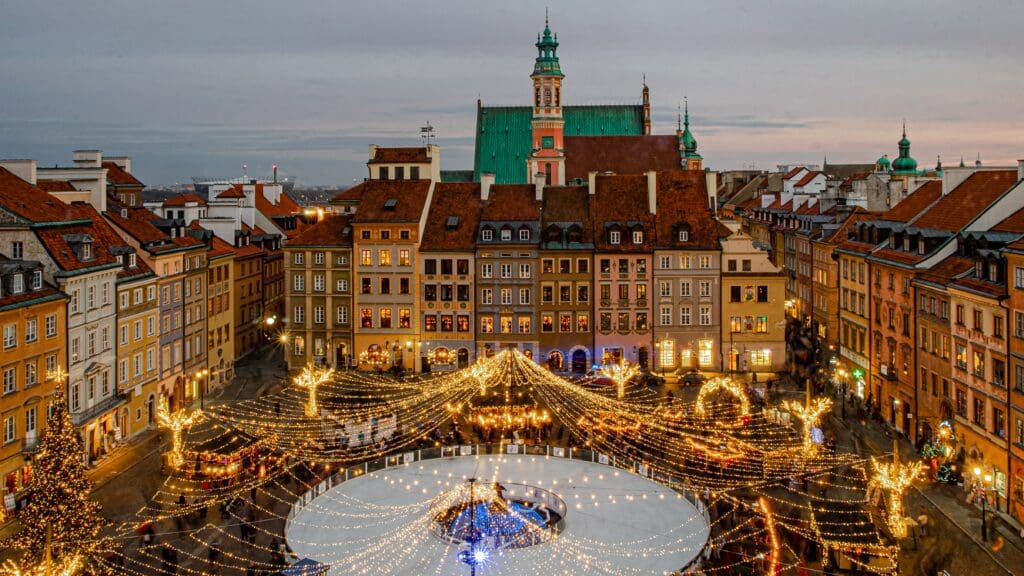 You'll probably agree that a move to Warsaw as an expat has many advantages and why expats should move to Warsaw.  An affordable lifestyle and friendly city awaits! Do check out Situ's selection of serviced apartments in Warsaw for a 'first' accommodation to help you settle into your new life in this amazing city.