Staying in Cardiff? Book Accommodation The Smart Way
On a rainy evening sometime mid-December I had to drive from Exeter to my Cardiff accommodation prior to a brief business meeting. It was one of those classic cases of business travel we so often discuss in the industry. A short and not so desired trip, with a single purpose; to get things done and come back home.
As I drove on I thought about what business travellers are really looking for during such trips. Yet again, I came to a conclusion that it all starts with accommodation. I was lucky enough to stay at the Park Lane Aparthotel in Cardiff. It offered a perfect blend of an easy check-in process, a smartly used space and a great location. Let's break these down.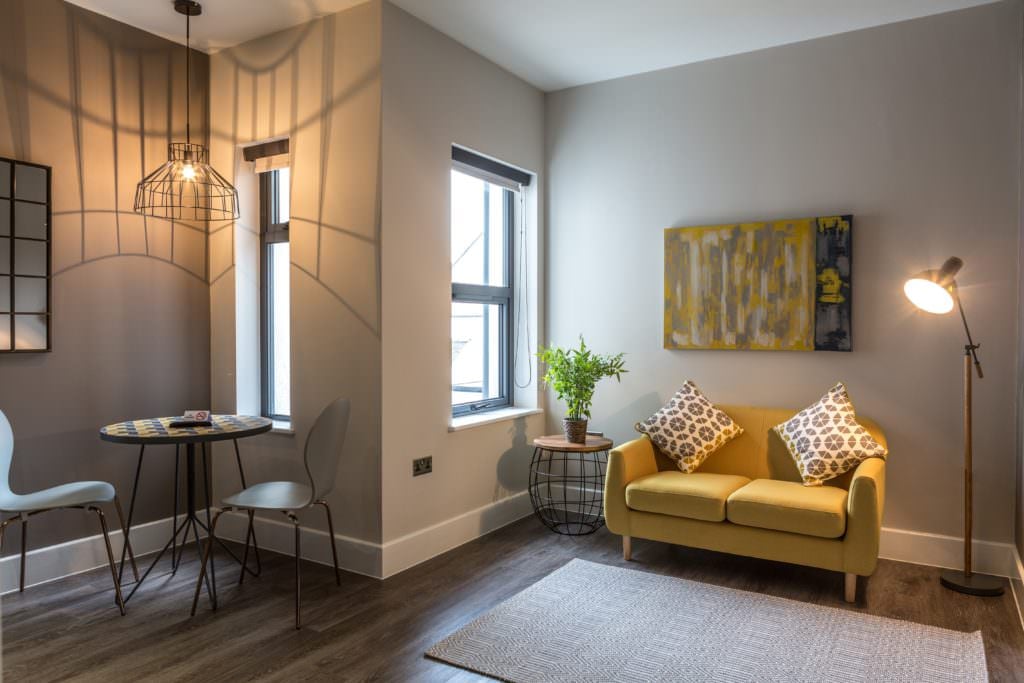 Why is location important for business travellers?
We all agree that it's all about the location, but leisure and business travellers have completely different priorities when it comes to location. For business travellers, the location has different boxes to tick. As I approached the Park Lane Aparthotels in Cardiff city centre, I realised that I was indeed in the heart of the Welsh capital as I passed what looked like a funfair.
The next morning, as I was heading to my meeting, I noticed how conveniently the apartments are situated. I passed the high street, a number of cinemas, big shops and many, many restaurants. I bet staying in this place with a bit more time to spare would be amazing. As a business traveller, however, I had no time to enjoy the delights this city had to offer. For me the benefit of this amazing location was different. What made it a great location for me?
There was plenty of parking near Park Lane Aparthotels, with a discount available for the guests.
I could walk to most places easily, which made my meeting the next day more welcome.
And there were plenty of shops and eateries around.
Business travellers focus less on the entertainment the location can offer. For them, the location has to be practical, make their busy lives easier and also offer everything that one would be able to access at home. I was lucky with the Park Lane Aparthotel. On my way to the business meeting, I had a nice breakfast and coffee, which felt as simple as being at home.
However, if you don't want to buy coffee on your way out, the welcome pack contains it all, from sugar to milk, coffee, tea, anything you might need. Which brings me to my second point.
Smart use of space and accommodation facilities.
The studio I stayed in surprised me with how well space was used. It felt more spacious than it was and contained everything you might need for a short or long trip. It was clean, nice and cosy and I was able to make myself a nice dinner, relax and watch TV. In short, I did everything one would do at home. The convenience of an apartment always makes the travel more enjoyable – there's no doubt there.
Another great feature that this accommodation offers is a shared space. You can hold a meeting or invite people over in the shared lobby. Comfy, contemporary and nice to hang out in, this meeting space provides guests with an extra room to host their business meetings just outside their doorsteps. It is nicer and more discreet than a hotel lobby and a lot quieter than a restaurant; a perfect place to enjoy a cup of coffee or a glass of wine and discuss business matters.
As I was driving home the next day, I thought about how a smart choice of accommodation for even one night can make such a difference for a business traveller. My short stay in Cardiff accommodation was comfortable and stress-free because of the ease and convenience the Park Lane Aparthotel offered. The comfortable living space, ideal location, parking and most importantly, good service, can turn a busy and stressful business trip into a pleasurable time away.
If you are looking for Cardiff accommodation which best suits you and your business travel, browse our website or please get in touch with our team on enquires@situ.co.uk.