International Women's Day (IWD) is a very special day that celebrates the social, economic and political achievements of women around the world. It is not country, group or organisation specific. It belongs to all groups collectively and has gained incredible momentum from its start in 1911. So please take a moment to just stop and reflect, acknowledging all the amazing women that you know in your lives.
We want a world where difference is valued.
At Situ, we do not tolerate discrimination. We want a world free of bias, stereotypes, and discrimination; one that is diverse, equitable, and inclusive. We want a world where difference is valued and celebrated.
We are all responsible for our own thoughts and actions. All day, every day and we CAN break the bias in our organisations, places of education and communities.
Women have fought for decades for fairness and equal rights – and wow, we have come incredibly far. But we are not quite there yet. Unbelievably, there are still gender pay gaps, discrimination and harassment in many places. So, for IWD on 8 March this year, we are actively delighted to support their #breakthebias initiative.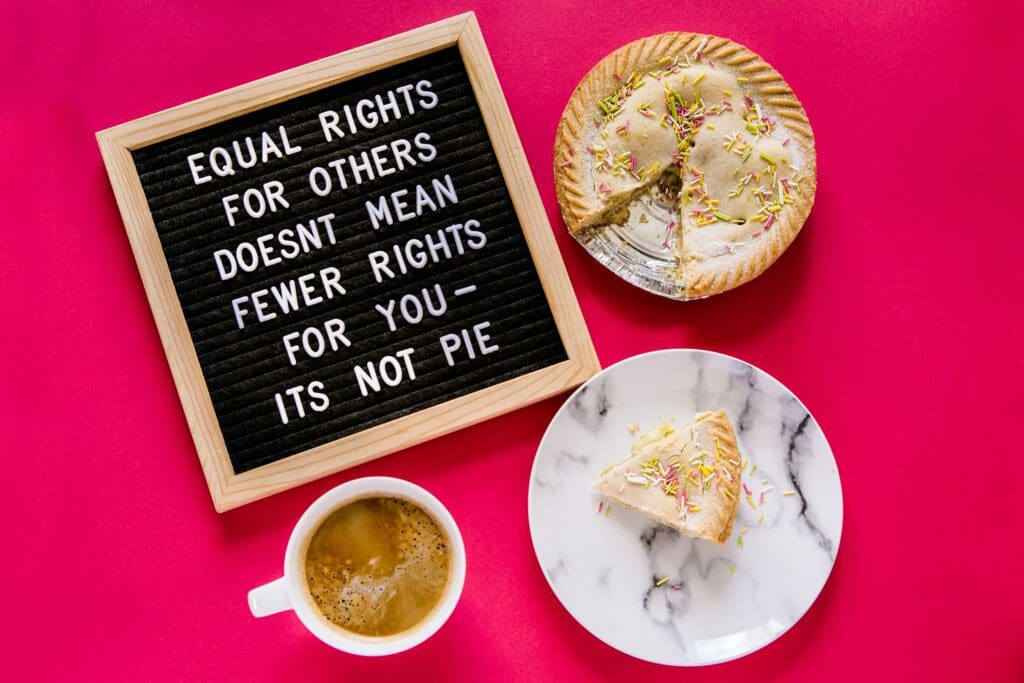 Gender case study at Situ.
Below you can find some interesting data about Situ. We pride ourselves on promoting equal opportunities and ensuring no bias when it comes to career progression and employment. The evidence is in the data below which shows we have a more or less even split between genders across the whole Situ workforce. However, when it comes to management positions and leadership roles, the number of females in these positions outweighs males. #breakthebias right there.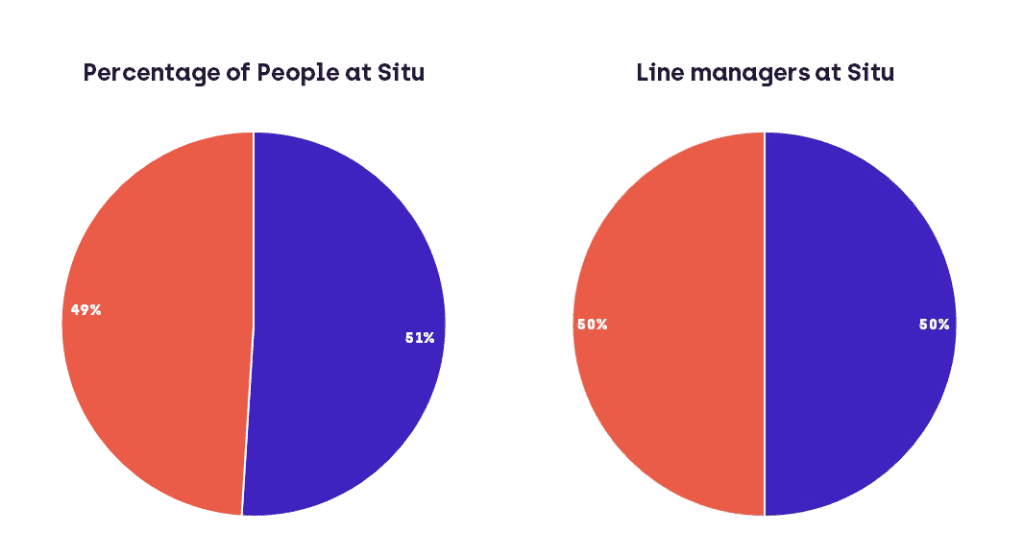 Orange: Men
Blue: Women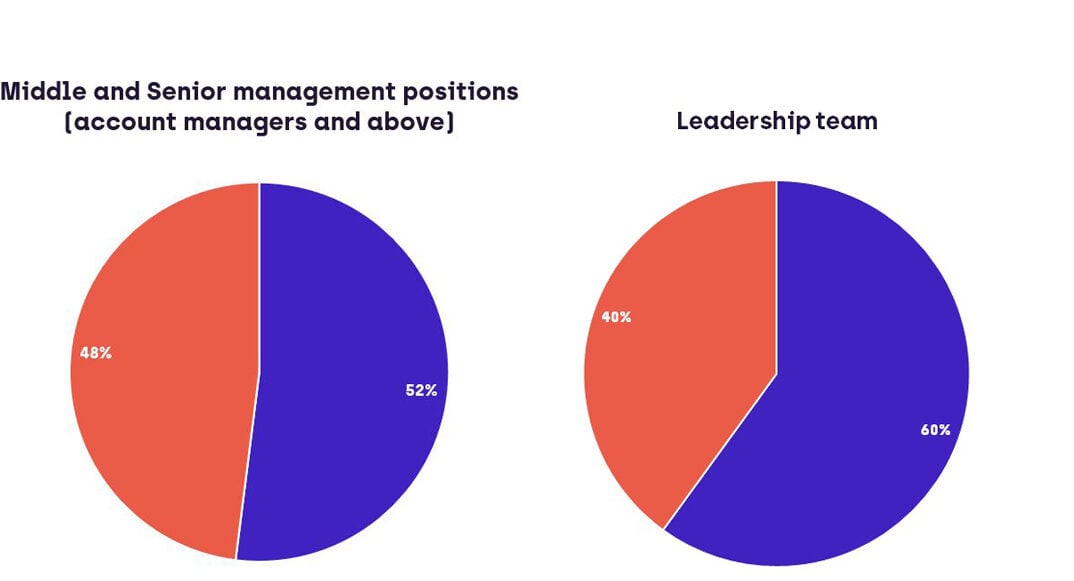 Orange: Men
Blue: Women
The first graph shows the distribution across all positions in the company. The even distribution across the company is also reflected in managerial and leadership positions. Overall, we are very pleased with the results. We can proudly say, at Situ – we can break the bias!
#Break the bias!
Not content with one day of celebration – we have gone for the whole week approach, and quite frankly celebrate women every day we can. We have made videos of some of the amazing Situ women and shared these across all our social media platforms and on Youtube in line with this year's #breakthebias theme. Please take a look and meet Jody, Yolanda, Tamara, Jen, Jenny, Amanda, and Katie. See their inspiring stories and how they #breakthebias in their working lives and careers.
Scroll down to have a peak!
---
Do you want to view more of these videos? Head over to our Youtube channel here. Please like, share and comment to spread our message!