How do you make a modern workplace a happy place? At Situ, we have always taken pride in going the extra mile to make booking serviced accommodation effortless for our clients. But, we also go above and beyond to ensure the hardworking Situ team is happy at work.
In this blog, we'll look into how we at Situ keep the team happy at work, and why this company is a fantastic place to work for.
We do career playgrounds, not career paths.
Instead of strictly formed career paths laid out to cover many years ahead, Situ welcomes a playground approach. No matter which team you join, over the years your interests and passions change you can adapt your career path accordingly.
We understand that people grow professionally and find new areas of interest and therefore at Situ you often find people who have moved within the company, changed departments and found whole new careers. After all, exploring new possibilities and mastering new skills is what professional progression is supposed to be.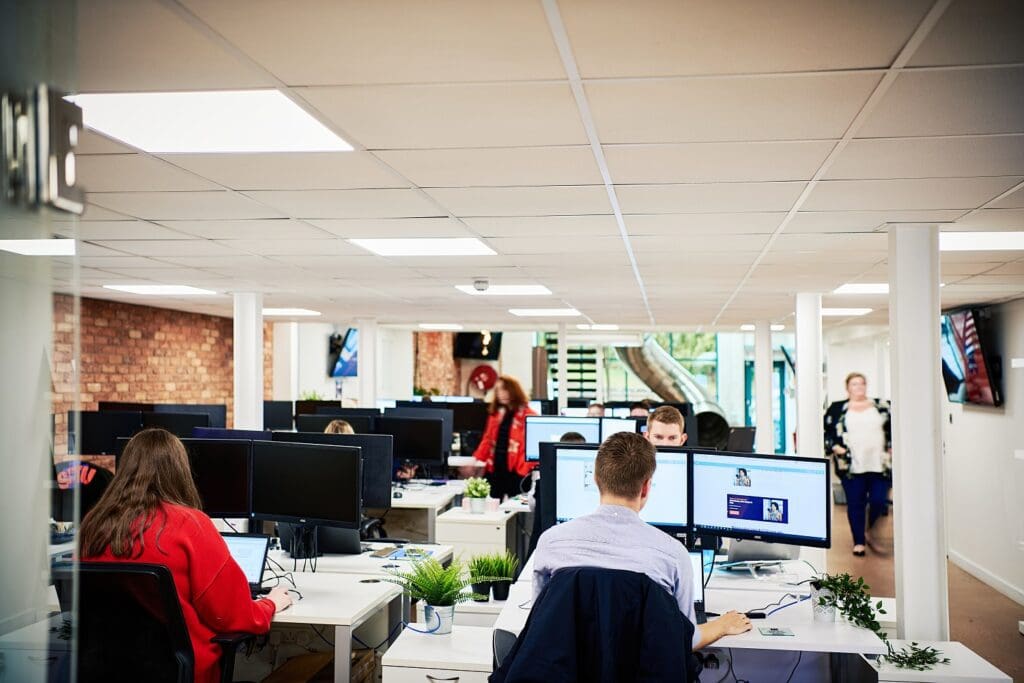 We have indoor slides, not glass ceilings.
At Situ, we don't have glass ceilings. We are all equal – we are free from bullying, harassment and discrimination. We also regularly monitor "harmony" within the team and promote positive company culture. This is achieved by making our core company values clear, being transparent, improving communication, providing freedom and opportunity to be creative. This coupled with regular feedback means Situ will continue to be a safe and comfortable working environment.
… And, we do actually have a slide in the office – yup, it's true! This is probably the first and most noticeable thing you will see when stepping into our office. The fact that we have a slide that people can use instead of using the stairs after a meeting says it all about us, right?
Creating a fun work environment for people means that the team are more likely to avoid the negative effects of stress and anxiety. However, this does not necessarily mean everyone should build a slide inside. It's all about the small things you can do to make people happier at work.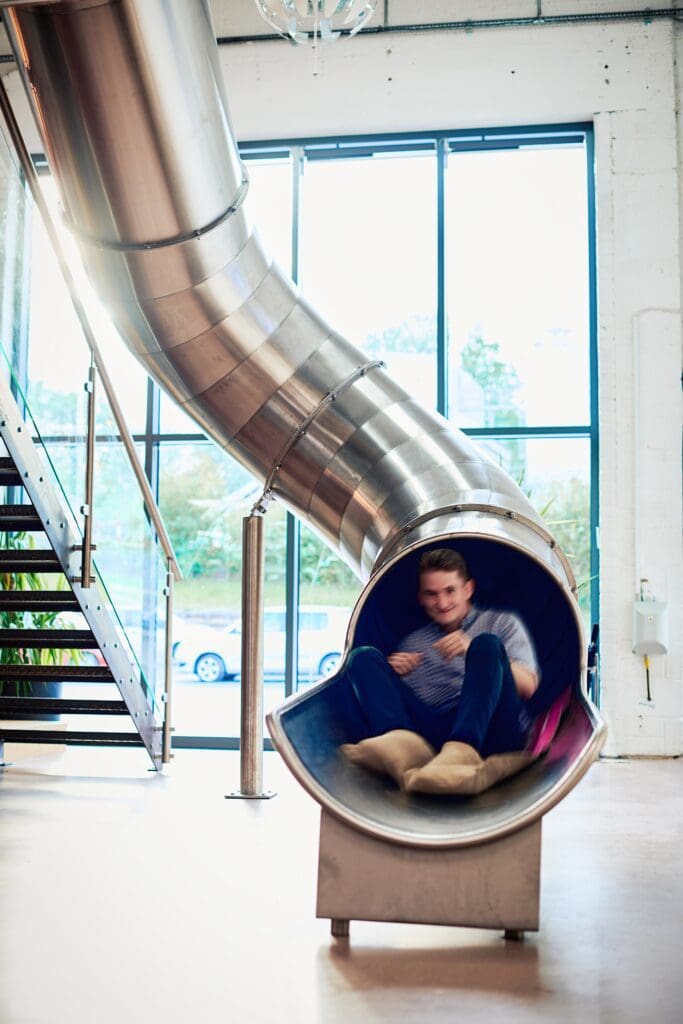 We make sure there's downtime, family time and plenty of you-time.
Reset days. Once in a while, we all get that sinking feeling when we wish we could have an extra day off to rewind. Well, we have the answer. We are giving the Situ people two reset days per annual, which can pretty much be booked whenever you want.
Do you have your birthday coming up soon? We give the team birthdays off without having to book them off!
People at Situ can also enjoy long service holidays, meaning people who stay with the company for a longer time get extra days added to their holiday allowance. All in all, it comes back to the elusive work-life balance everyone keeps chasing in the modern world and at Situ, we try our best to make sure our people find the perfect medium.
We're creating a place where work means more.
Being part of the dynamic and fast-growing alternative accommodation industry means more than just "work" at Situ. We're people-people, champions of connection. Because that's where the magic happens. We offer our team life insurance, private health care, regular nights out and invites to company events, lunch treats, and so much more!
Now and then you will get that delicious whiff of Dominos in the office – you will see one of our Situ people at the entrance carrying a big tower of pizza boxes. This is always a very nice surprise after a long week – definitely a great "little extra" to keep the team happy at work.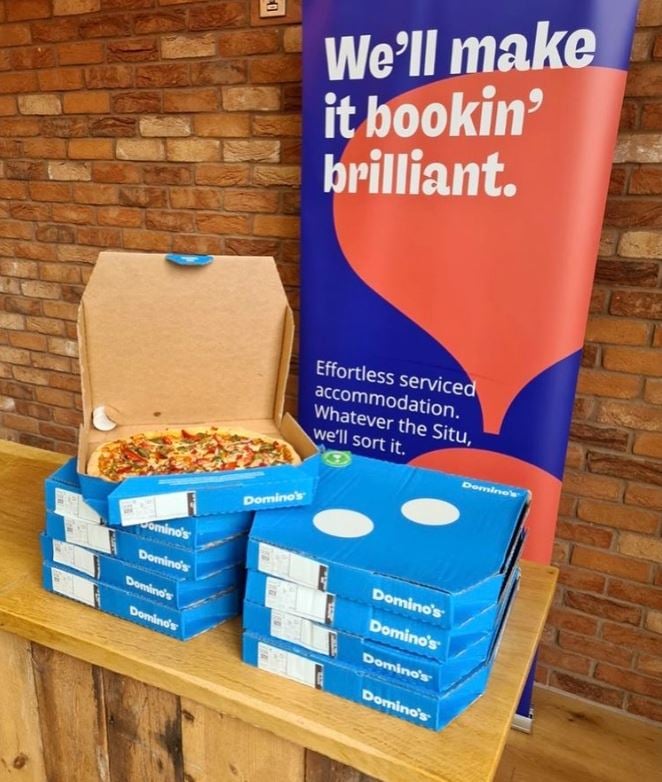 ---
Do you want to work with us at Situ? We're smart, vibrant, ambitious and rocking the status quo. But that's enough about us. What about you? Do you fancy adding your skills and inspiration to our award-winning team and joining us on our mission to be the very best serviced apartment agency in the world?