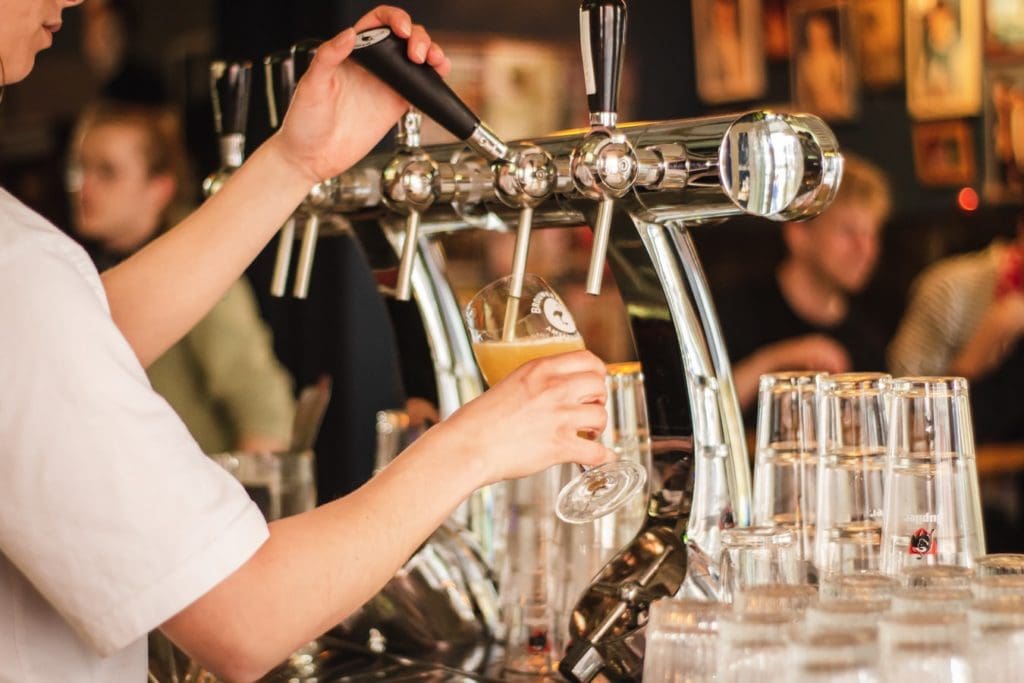 The 209th annual Oktoberfest, the world's largest Volksfest, or 'people's festival', held in Germany's Bavarian capital, Munich, is underway! The folk festival stretches just over two weeks from late September to early October attracting, on average, six million visitors each year.
Although the festival's association with beer consumption is outrageously evident (7.5 million litres of beer were consumed for the 2018 event), it does not have to be just about drinking. Whilst it might be a more inclusive, enjoyable experience if you are a beer-drinker, Oktoberfest is also attractive as an event that celebrates German culture.
Ever since the marriage of Prince Ludwig (later King Ludwig I) and Princess Therese von Sachsen-Hildburghausen on October 12 1810, and the large festival that followed, the occasion has marked a great opportunity for visitors to learn about Bavaria, Munich and the people.
Courtesy of Situ Serviced Apartments, here are four important things to consider, remember and look out for at Oktoberfest.
1 | Beer Tent After Beer Tent

Oktoberfest grows in size each year to accommodate such a large following. At this year's event, there are 38 tents altogether, 17 large and 21 small. The idea behind having so many different sites is to create an experience that can, ultimately, cater for anyone.
Some of the most popular large tents are the; Zur Schönheitskönigin, Armbrustschützenzelt, Fischer-Vroni and Augustiner Festhalle. Each comes with their form of own entertainment, type of beer served, cooked food on offer and inside and outside areas.

Whilst the larger tents are dedicated predominantly to (you guessed it) drinking beer and dancing to folk music, the smaller stands sell any type of German cuisine that you could think of. Wine, doughnuts, coffee, fish, oxen, veal, cake, sausages, chicken, dumplings, goose, duck, ham, ice cream, pretzels, breakfast dishes, vegetarian dishes, you name it, it is all there.
Click here to find out more about all the tents on offer at Oktoberfest this year.
2 | Managing the Costs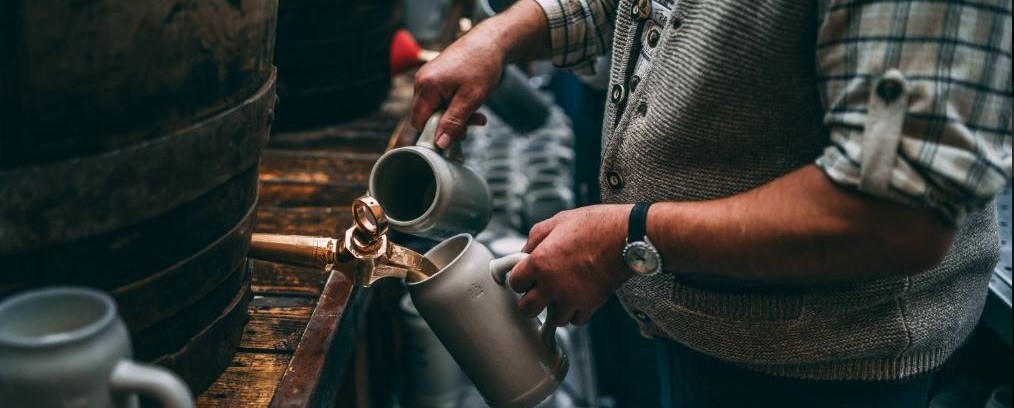 It is safe to say that there is no fear of beer running low at Oktoberfest. In fact, the beer pump system, implemented across tents throughout the festival, is capable of pouring fifteen beers every minute!
Therefore, with so much on offer across this fest, it is important to keep expenses in order. It is first good to know though that entry into Oktoberfest and all of the beer tents are free. You do not even need a reservation to get in amongst the liveliness of each tent. There are enough dedicated areas to accommodate those who have not booked out tables. Information on what to do if you wish to make a reservation can be found here.
The convenience and low prices are surprising for an event of this size. Festival-goers should expect though to pay around £10 (€12-13) for a beer. These are, however, served in litre glasses called 'Maß', which can hold more than two pints of beer and provide you with as much as possible for your money. Just be sure to also have some change on you, as tipping servers is customary!
A decent meal, on the other hand, will end up costing you around £12 (€13-15), whilst smaller snack foods, such as sandwiches, sausage rolls or baked products, are priced at around £4 (€5). To avoid falling victim to ATM charges in a bid to fuel your experience, bring the amount of the money in cash that you are willing to spend.
3 | Looking the Part
A huge aspect of Oktoberfest, which makes the festival so distinctive, is the traditional outfits. Locals and the vast majority of visiting tourists parade around the festival in their German lederhosen and dirndls to help create a hub of national culture and community.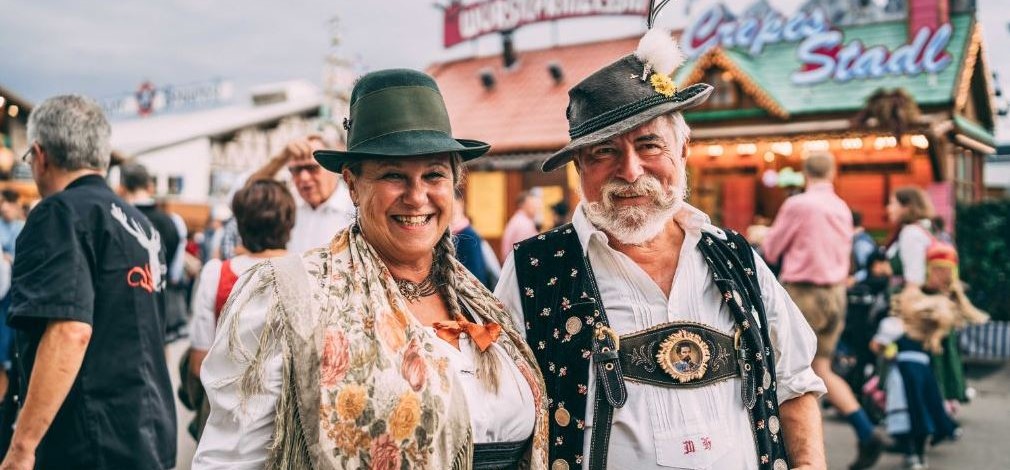 If you happen to not have your own German garments, they can easily be bought online. Unsurprisingly, however, the more authentic, the more expensive they are likely to be. Otherwise, there are always alternatives. You could wear a simple trachten shirt, give yourself a Bavarian hairstyle or even just embrace wearing normal attire.
Whatever you decide, there is little pressure to dress in a certain way. Yet, embracing a range of folk traditions, such as dressing up, is a great way to get the most out of such a unique festival. After all, 90% of those in attendance will be Germans and finding one without traditional outfits on will be tough.
If you find yourself getting more into the spirit of the event as time goes by, you can always try renting some German garments at stalls across the festival before they are all gone.
4 | Home Away From Home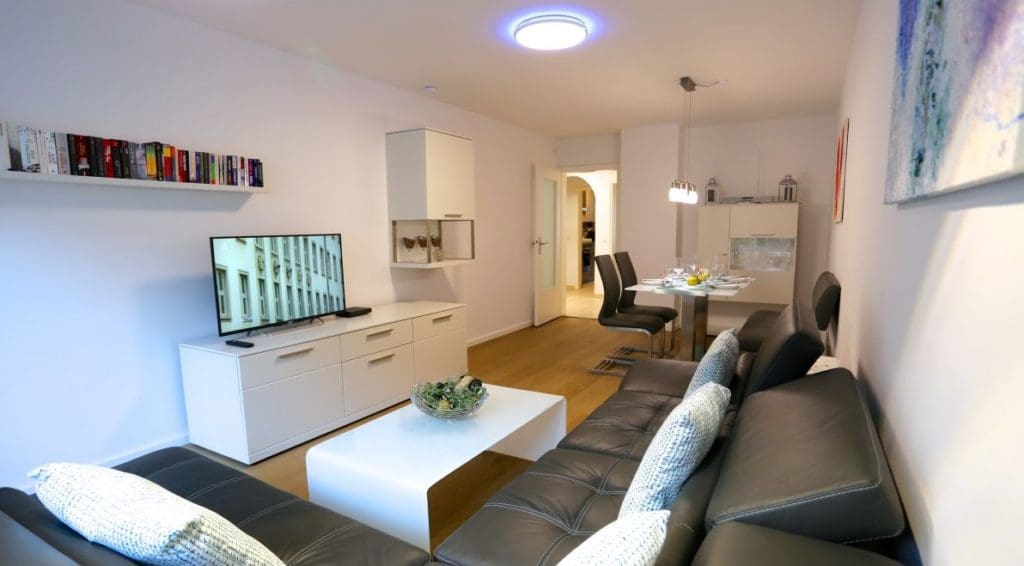 One of the key criteria of any trip, abroad or domestic, is choosing the right place to stay. Serviced apartments across Munich and Germany provide the best way for guests to simultaneously live in comfort and relaxation, as well as fully enjoy the all-encompassing Oktoberfest experience.
For instance, the Gorresstrasse Apartment (pictured above) is conveniently just a fifteen-minute drive north-west of the Theresienwiese, the official site of Oktoberfest just slightly west of Munich's centre.
Much like the Gorresstrasse, Situ's range of serviced apartments in Germany are fully furnished and well-equipped to cater for any number of guests or type of stays. Occupants can expect to benefit from fully-equipped kitchens, in-apartment laundry facilities, accessible parking space, nearby landmark attractions and being within close proximity of various transportation facilities.
Contact Situ or browse our website to find out how your Oktoberfest experience can be aided by serviced apartment stays.
In Summary
All in all, since first starting over 200 years ago, Oktoberfest has been a focal point of German cultural tradition. The festival's integration into society has allowed the local people to show off their country's roots and its welcoming attitude towards overseas visitors makes the event, rightly, one of the world's most recognised and highly valued.
Therefore, Oktoberfest is well worth a visit as an experience unlike any other in the world.