We welcome the warm weather and lighter evenings that summer brings. To make the most of the summer in the city, we have created a list of top London restaurants and bars with scenic outdoor seating!
Founded on family and female-led, Saint Aymes has become an Instagrammers haven, perfect shot almost guaranteed! From its outdoor seating to flower enclosed courtyard, Saint Aymes is a must-visit for London! Decked in the prettiest floral blooms, take a seat for an instant mood booster and a selection of must-try food and drink!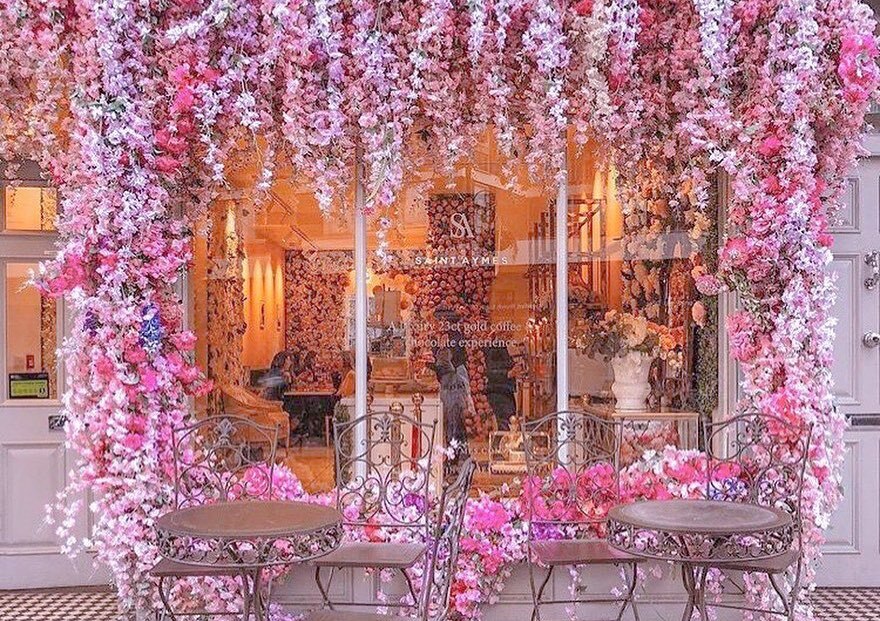 Escape to colourful San Cristobal! Inspired by the Mexican town, the Queen of Hoxton Las Mexicanas bar provides the perfect getaway to a beach vibe! Relax in sun loungers with frozen margaritas and you will forget you are in the centre of London!
A hidden cabana filled with undergrowth and surrounded by hanging flowers, the Jurema Terrace provides you with a sanctuary in the centre of London. Take a seat in the wooden shack-style bar and order a tropical style cocktail. Sit back, relax, and you are guaranteed a feel-good time!
LSQ has made its home in one of the most iconic London addresses, 1 Leicester Square. Sat above the vibrant buzz from the West End, you can expect to see views of Big Ben, the Houses of Parliament, Nelsons Column, and the London Eye, all from the comfort of the wrap-around balcony.
For all occasions, the LSQ rooftop is the perfect go-to setting.
Perched on top of the Montcalm Royal London Hotel, the Aviary provides you with a birds-eye view of the city.
To elevate your experience whilst at the Aviary, the expertly decorated igloo allow you to take in the breathtaking views, whilst enjoying privacy and protection from the elements!
The Aviary provides you with an iconic service with a touch of class!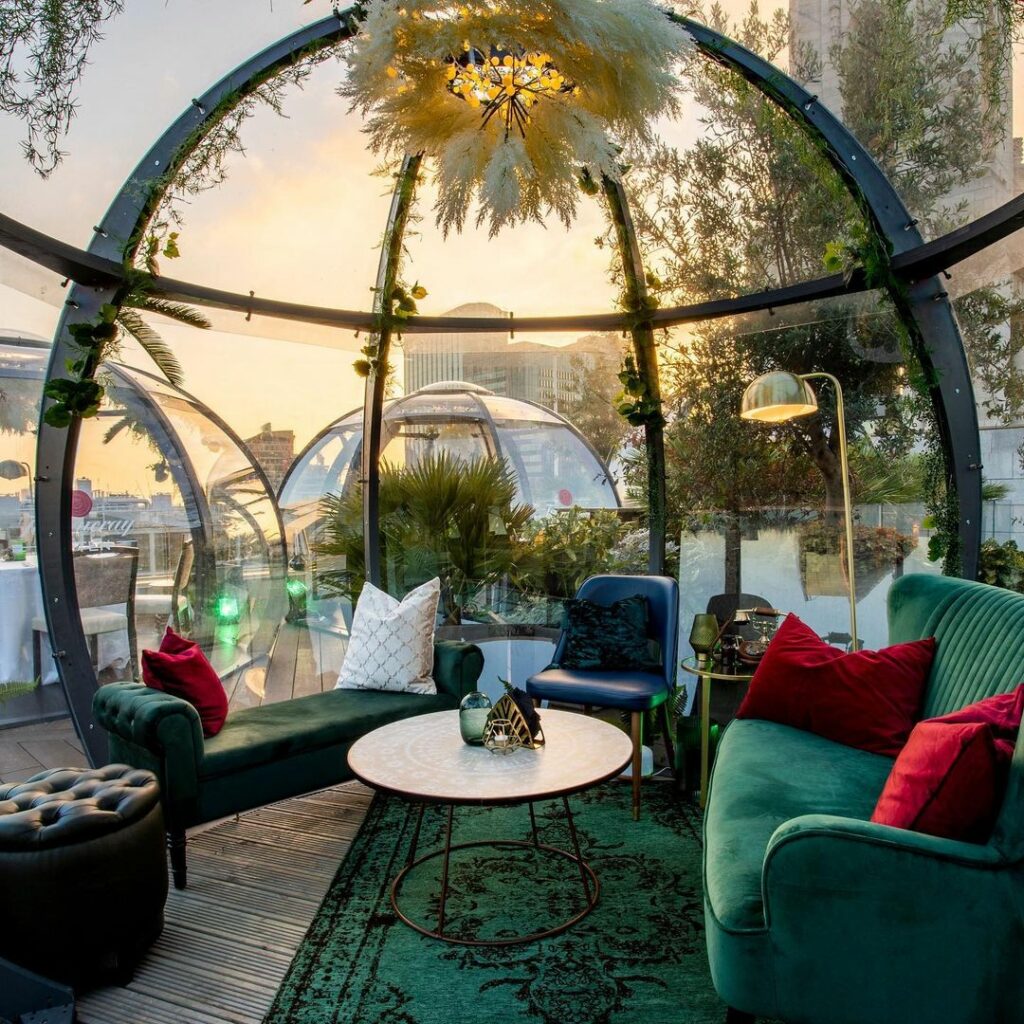 A hidden outdoor terrace in the South Place Hotel, the Secret Garden is a surprise oasis in the heart of the city. Decorated with waterfalls, palm trees and a floral canopy, the garden provides an ideal social getaway location. With a retractable roof and space heaters, you can enjoy the tropical climate all year round.
In a continued effort to keep everyone safe and healthy, please adhere to all UK Covid-19 guidelines and ensure you are following the rules put in place by the establishments' management.