Lisbon is a perfect choice if you're looking for a city to see majestic castles, incredible architecture, and cosy bars. When wandering through the cobblestone streets of Lisbon it's hard not to fall in love with the city. We've made a list of what to see in Lisbon that you just can't miss on your trip!
1. Torre de Belem & Monument to the Discoveries
Belem is a must if you travel to Lisbon, here you will find the iconic building Torre De Belem from Portugal's golden age. The building was built to protect the port and was where lots of explorers started their journey to the new world.
Torre de Belem and Monument to the Discoveries almost come as a sight-seeing package in one spot. A great ambience near the water, there are often musicians playing to make the vibe really peaceful.
It can get very busy so it's best to arrive early or late afternoon to escape the crowds. You can also enjoy a drink, or delicious food at the restaurants and cafés nearby.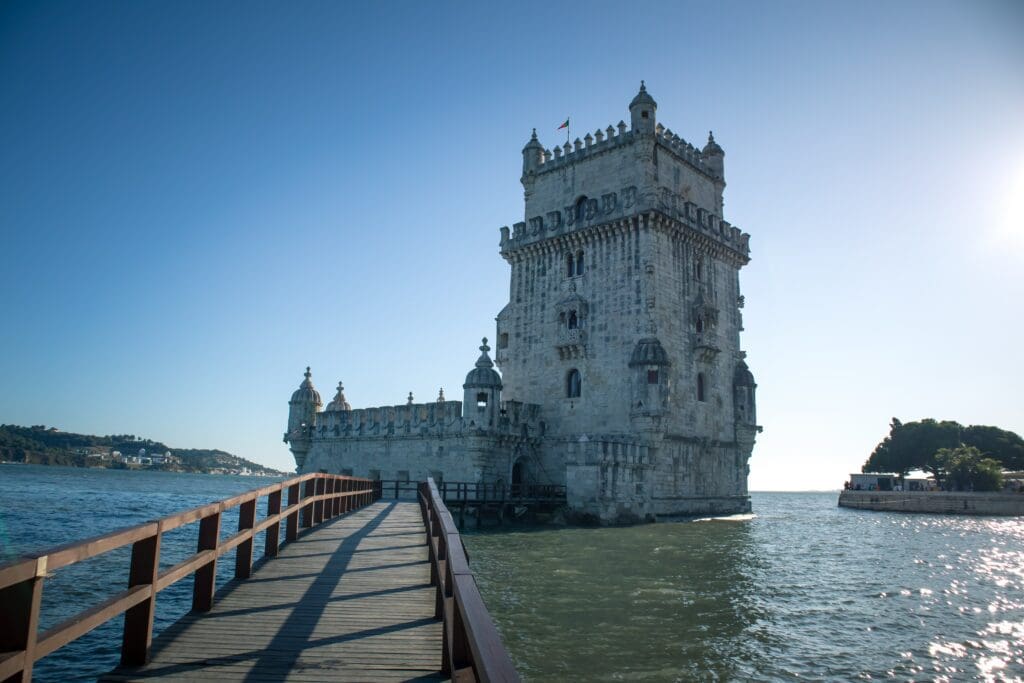 2. Santa Justa Elevator
Santa Justa Elevator is a gorgeous landmark in downtown Baixa/Biarro Atla. It was built in 1902 by a student of Gustave Eiffel and is 45 metres high. It's also one of Lisbon's most photographed landmarks.
If you don't have much time to explore Lisbon I'd recommend avoiding the long queues and arriving early in the morning to use the elevator. Enjoy the amazing views and watch the city come alive.
Here's another secret, walk up the back stairs for the view if you want to save yourselves some pennies, or just look at it from the ground as it's definitely still worth seeing even if you decide not to go on it.
3. Tram 28
Tram 28 is one of the best ways to explore the old city and is perfect if you are on a time schedule. Just be aware that it gets crowded so try to plan to travel in the morning or evening to avoid disappointment. What is great about the tram is that the route from Martim Moniz to Campo de Ourque only takes an hour. This is a very popular tourist attraction, but the tram is also used by locals.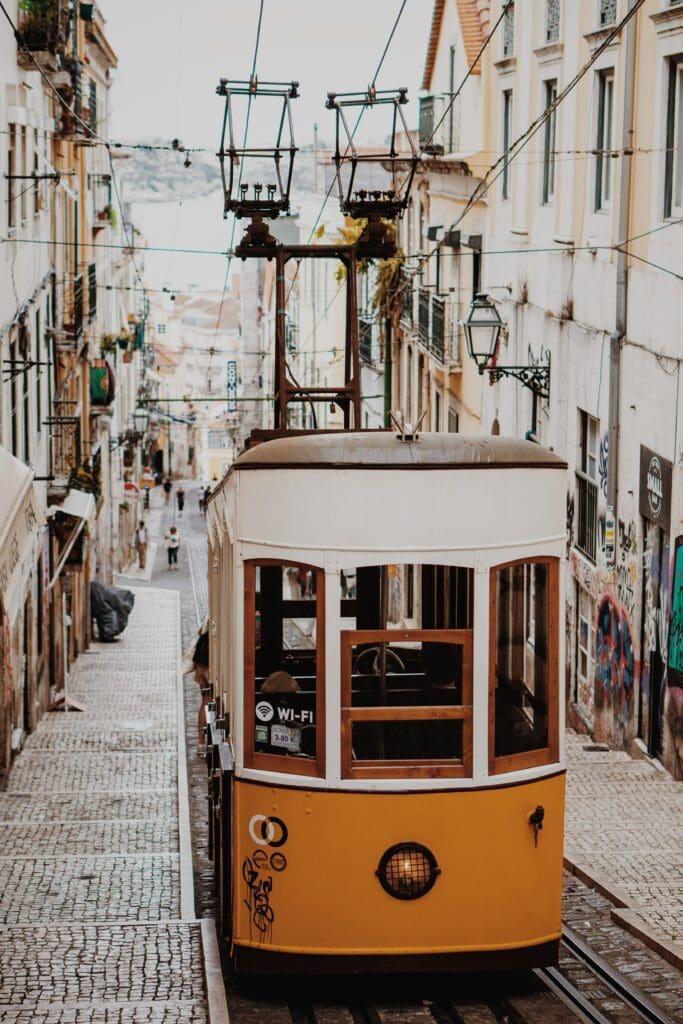 4. Castelo de São Jorge
You need to come up here to experience the extensive history of this medieval city. The views from the top of Castelo de São Jorge are breathtaking!
The castle is quite empty around sunset, though this is probably the best time to visit. Another tip is to book tickets online as you can skip queues if you go around the busy hours.
5. Alfama
Get lost in this magical place of cool alleyways, small shops, and steep hills. Alfama is a wonderful neighbourhood to stop by for a coffee or a beer in one of the bars. This is the oldest part of Lisbon, you will find the most iconic historic buildings including the Se Cathedral, the Castelo de São Jorge, Panteão Nacional, and the Igreja de Santo Antonio.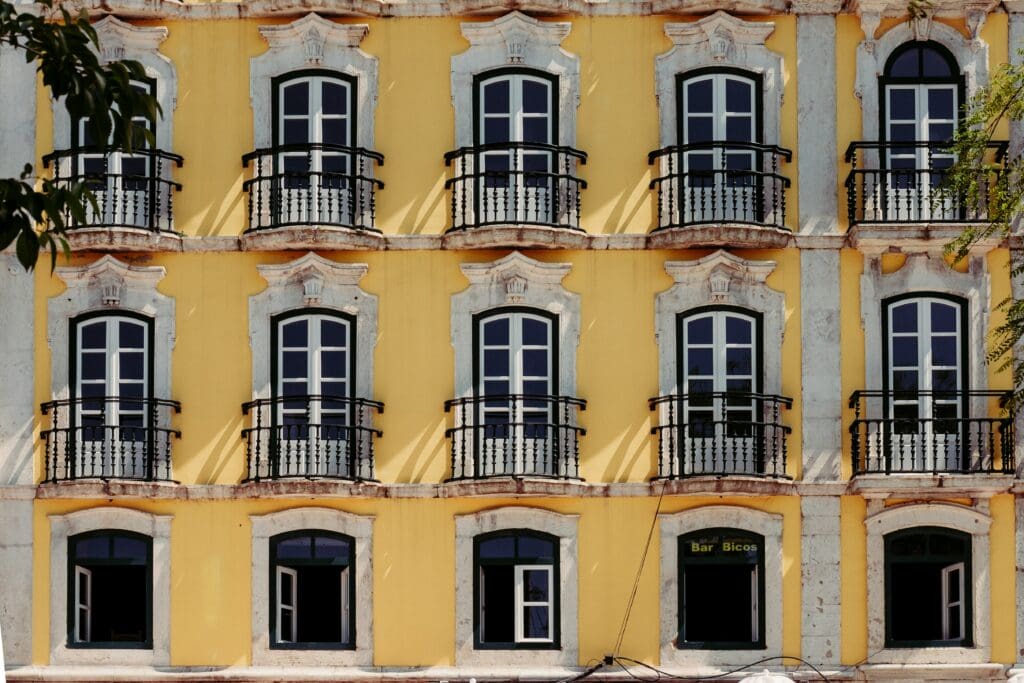 6. Sintra
Sintra is an incredible place full of old castles, it's like being in a fairytale! Around 30 minutes away from Lisbon which makes it a perfect day trip. However, it's worth spending a couple of days extra to ensure you get time to see everything without rushing. Easy to get to by renting a car, catching a train or by booking an organised tour from Lisbon.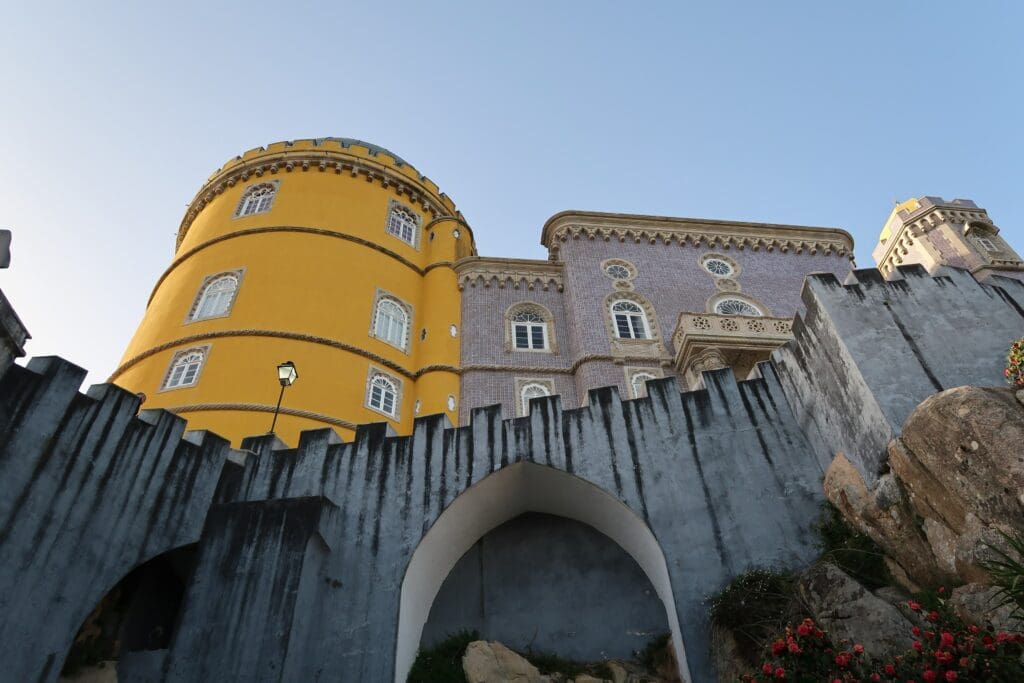 7. Ginjinha
Go to one of the local bars and try the famous Ginjinha. This is a traditional Portuguese cherry liqueur that is sold all over the country. It's best to enjoy midday in the sunshine to boost your steps as you walk around Lisbon.
8. Monastery of St Jerome
A phenomenally beautiful church, this is well worth a visit to experience the cloistered life of a monastery. There is a beautiful central courtyard with lemon and orange groves, and the finale – a magnificent church interior.
The monastery of St Jerome is the most impressive symbol of Portugal's power during the Age of Discovery, it was built in 1502 by King Manuel.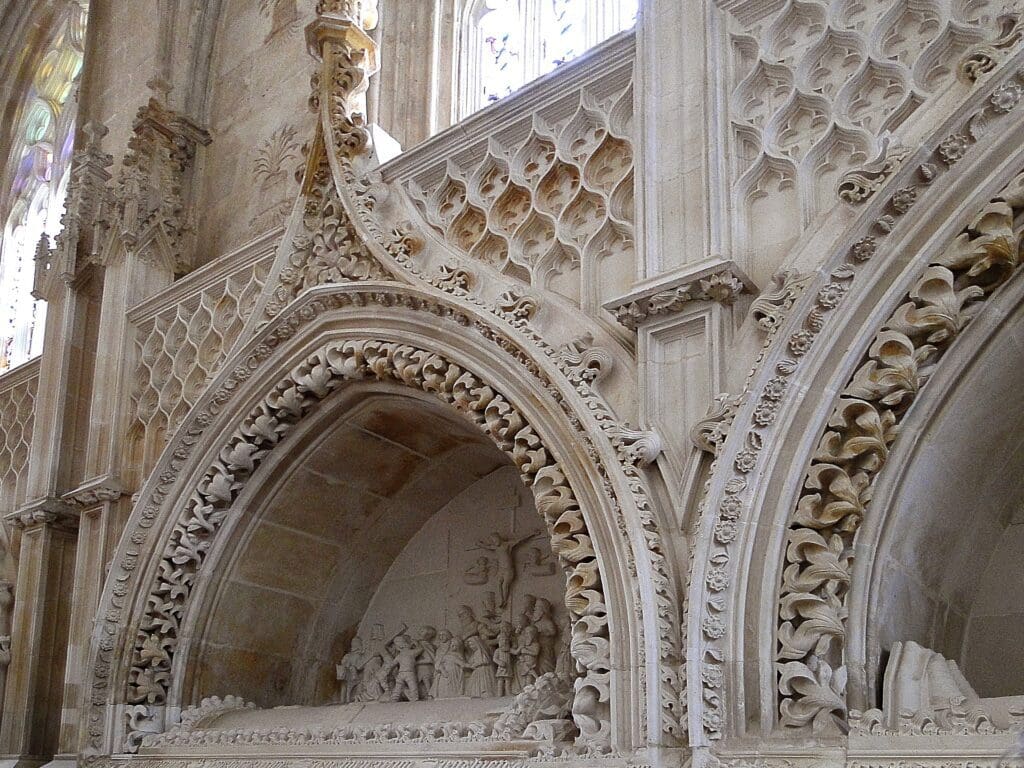 9. Cascais
Cascais is a coastal town just 20 miles west of Lisbon, and about 30 minutes by train. This fantastic place is perfect to spend the day relaxing on the beach or strolling around eating and shopping. Cascais used to be a place for the rich people back in the day but is now a popular travel destination for tourists worldwide.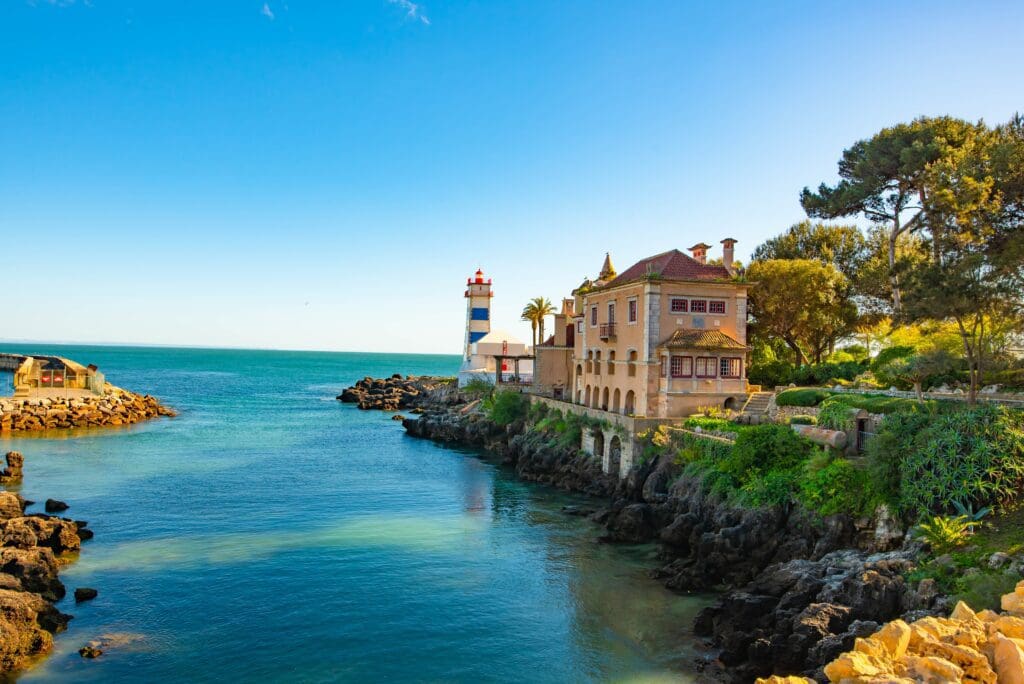 10. Sunset at Miradouro da Graça
If you want views to die for, climb up the hills to Miradouro da Graça for a truly awe-inspiring viewpoint looking out over the city. Sit in the little open bar and just soak in this stunning city, it certainly is a must-see sight in Lisbon.
---
As you've just read, there are plenty of things you must see in Lisbon! But, you're going to need somewhere to stay. Do browse our site to learn more about our range of serviced apartments in and around the area of Lisbon. You can also get in touch with a member of the Situ team by either calling 01392 690 079 or emailing [email protected].