The plan was to come and meet all our wonderful partners in Amsterdam, giving us the opportunity to connect in person, say thank you, celebrate all that is great in the Dutch corporate housing sector and put the important subject of sustainability firmly on the agenda. And all of that and so much more happened because we are nothing if not "connected by people", one of our core Situ philosophies.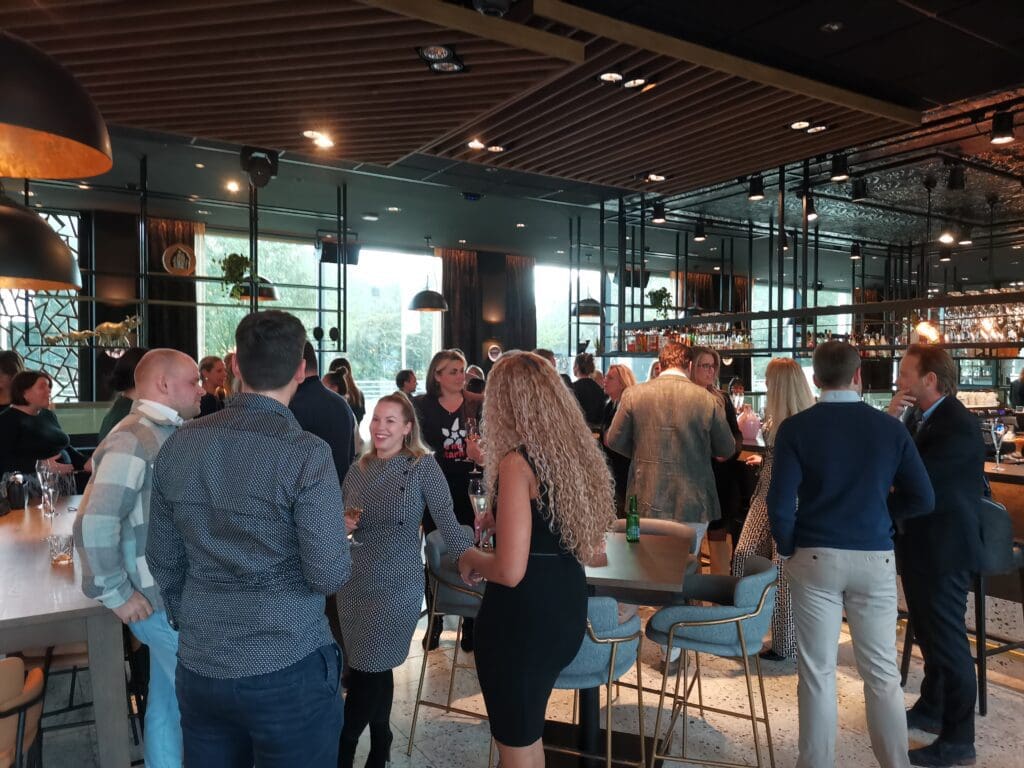 Fishing for Plastic
The day got off to a productive start as the Situ team – Phil Stapleton, Becca Gonzaga, Seth Hanson, James Connell and Sandra Öberg joined forces with Louise from Greengage and some of the team from the Radisson Amsterdam South Hotel to take part in a canal clean with the very inspiring Plastic Whale.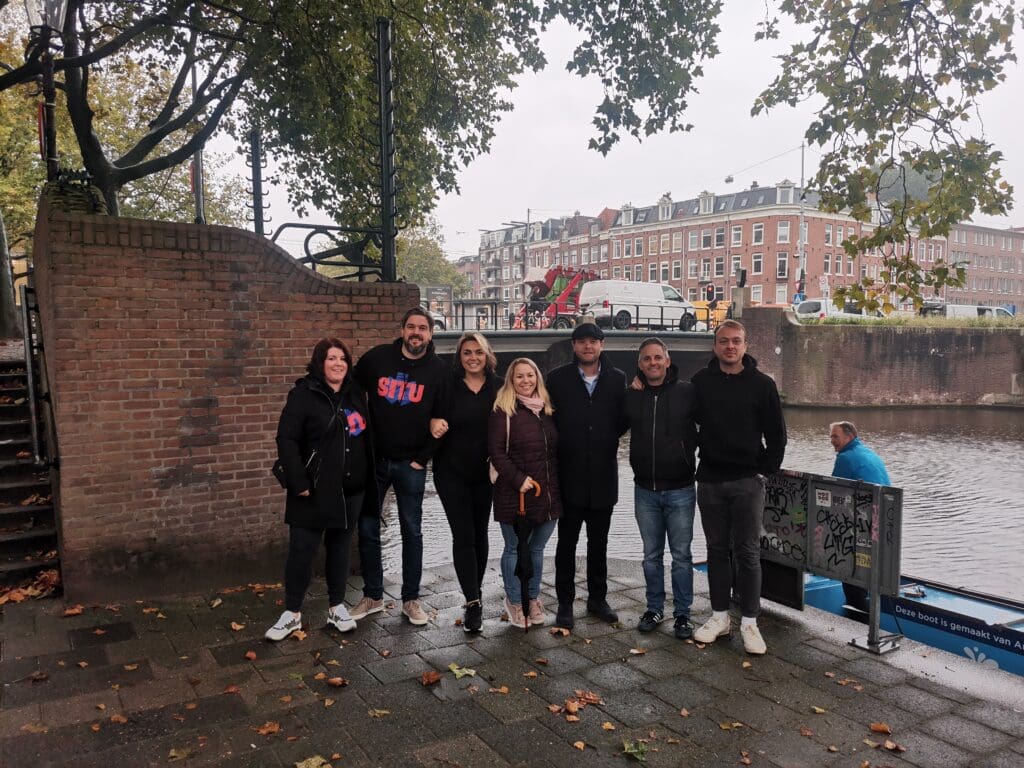 Plastic Whale is a movement of people on a mission to inspire others to take action for plastic-free land and seas. They run boat trips around the canals of Amsterdam enabling people to "fish" for plastic, clearing the waters and banks of debris and rubbish. The plastic waste is then used in the manufacture of sustainable office furniture, with a percentage of profits from sales going into their Plastic Whale Foundation – which in turn builds partnerships in "plastic soup" spots around the world to make positive environmental changes. Plastic Whale firmly believes that taking action is a positive step forward when it comes to taking care of the environment. This of course aligns so perfectly with our Situ "Be More Starfish" approach – which is all about small actions and steps adding up to bigger change. Stop Talking. Let's start doing it!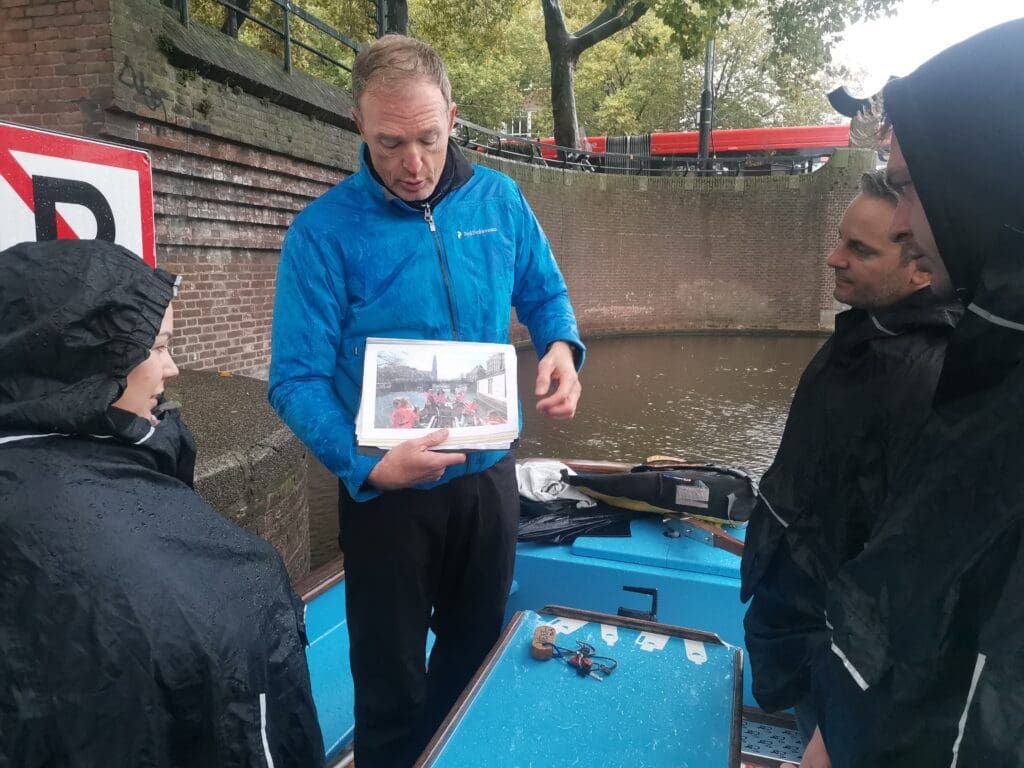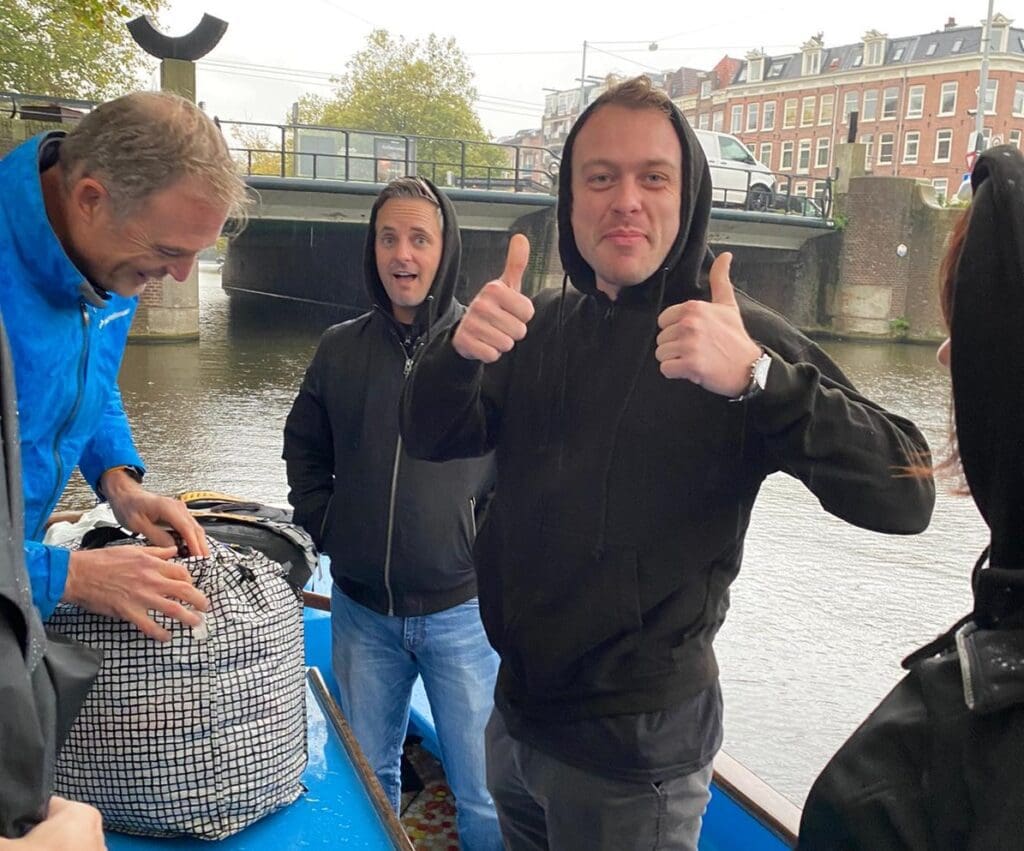 Several hours later, we had collected three bags of rubbish containing mostly bottles, cans, and food packaging (four pizza boxes), as well as a shoe, an eco-friendly bag (quite ironic), contact lenses, and a ticket to an event worth 50 euros for that very same evening…
Overall we are pleased to see how clean the Dutch are keeping the canals, and we didn't find any bicycles or mannequins!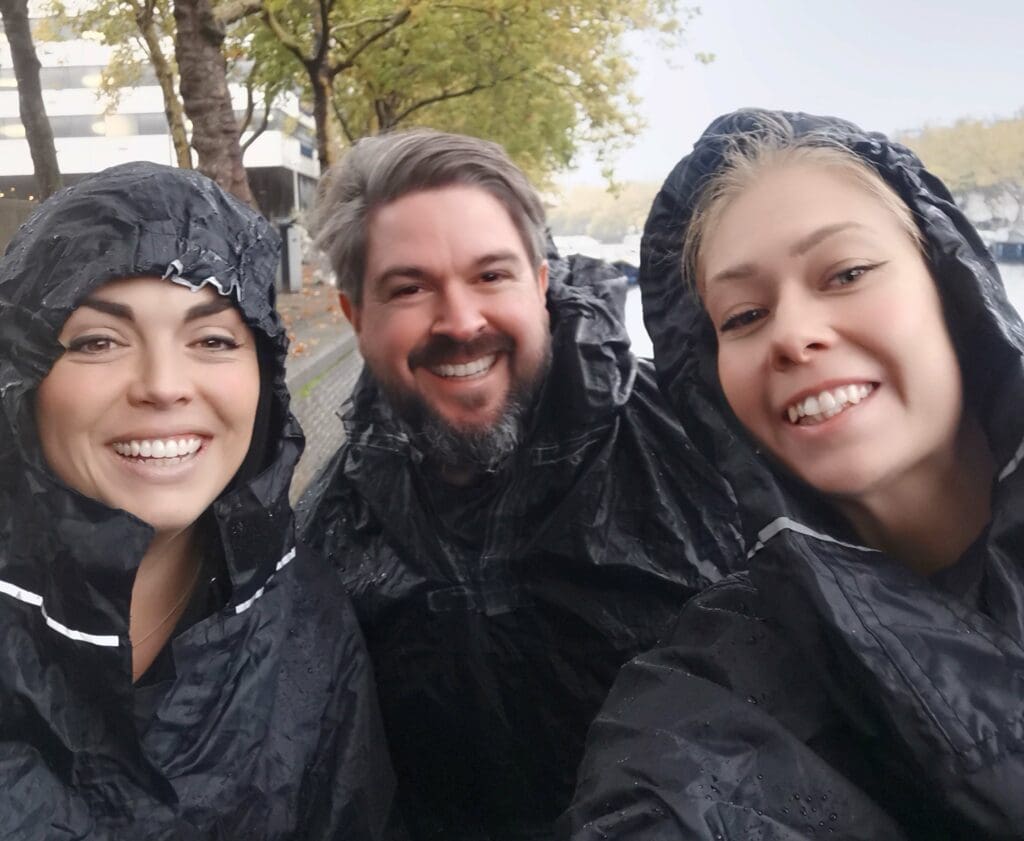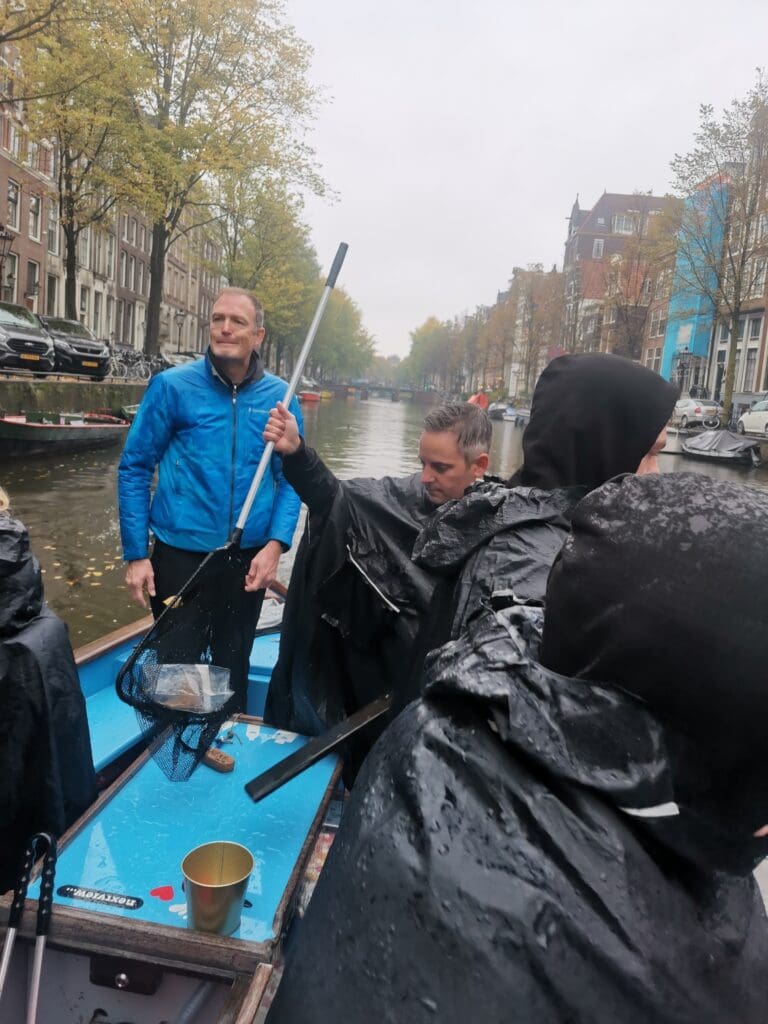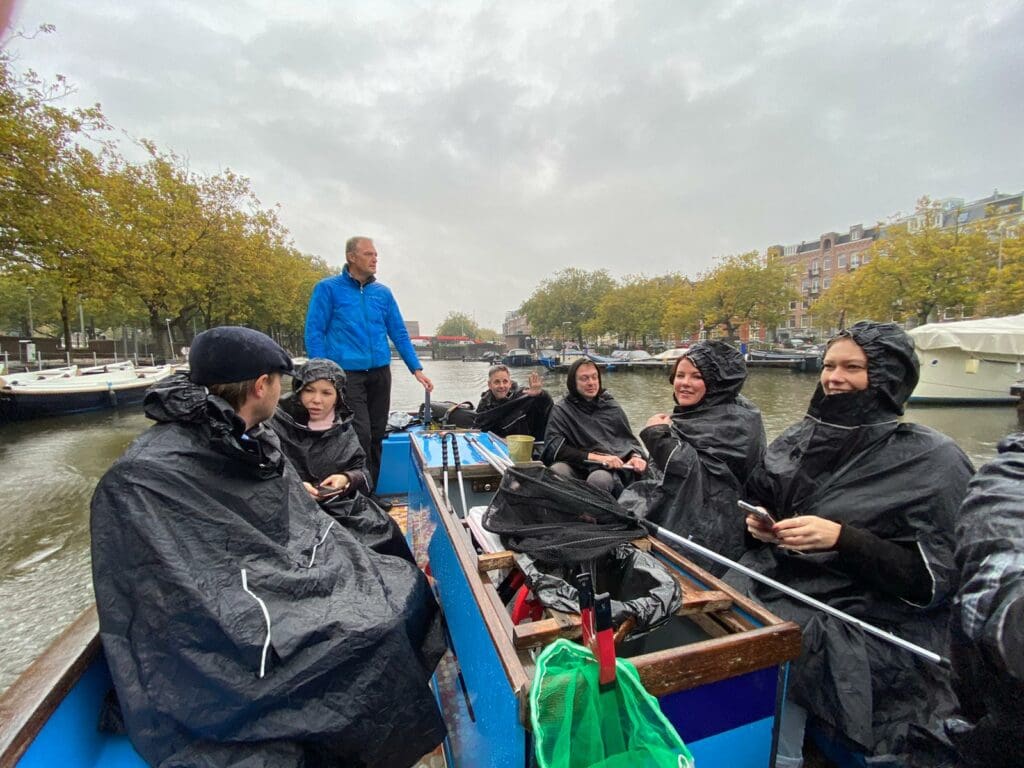 Connected by People
Fired up – we moved on to get ready to meet and greet all our wonderful supply partners at our Amsterdam roadshow. The venue was the South Amsterdam Radisson Hotel and Suites a big shout out to the hotel team for helping to make the event such a success. A fabulous venue and great service, thank you.
As people arrived, our energy levels rose as we all connected and celebrated being together.  Our very own Seth Hanson steered us through the evening, sharing updates on what Situ has been up to, introducing Louise Boyse from Greengage, our MD Phil Stapleton and teeing up our Benelux Situ expert Yolanda Blomjous to announce our Amsterdam award winners.  Action-packed!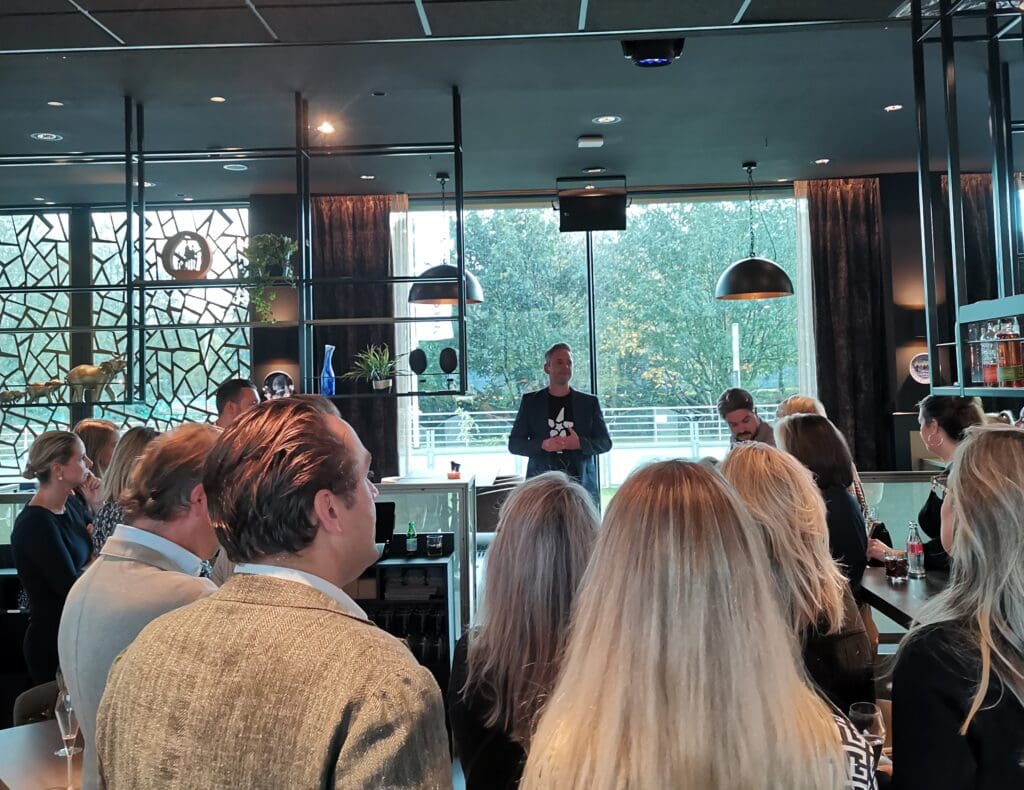 Greengage is one of our key partners, and as ever Louise Boyse spoke so eloquently about how hospitality organisations must and can take action to be more sustainable. Their expertise, solutions and accreditations process are insightful and powerful.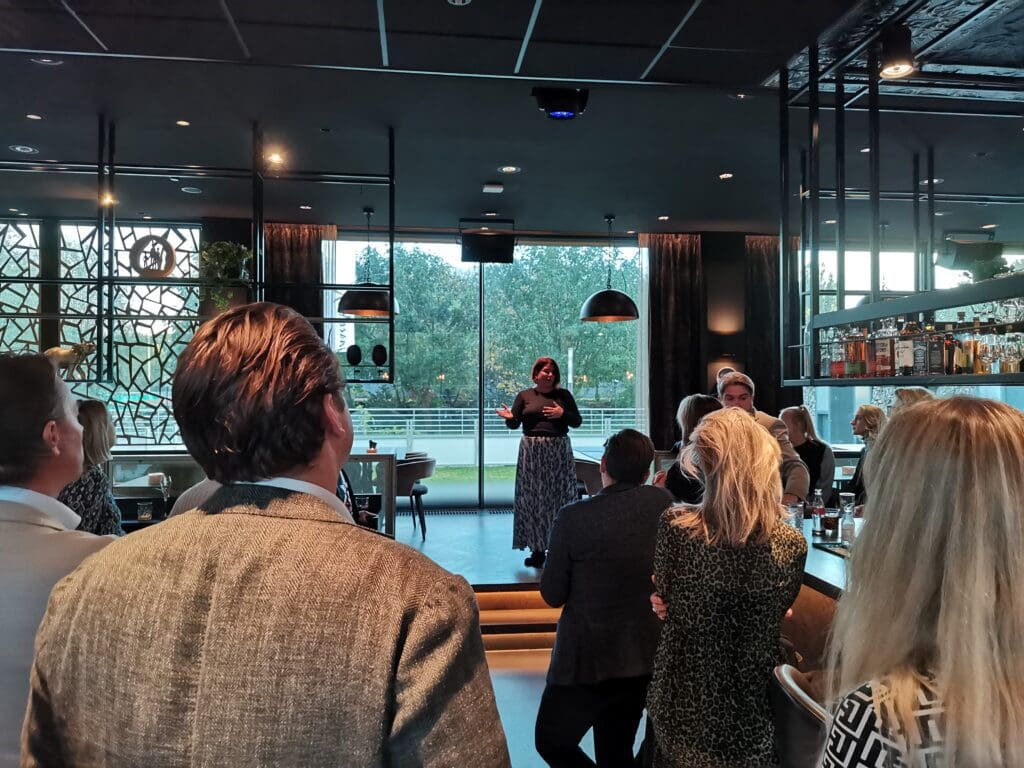 Pledging to make sustainable changes
Phil reinforced the steps that Situ is taking to be authentic in their approach to all matters relating to Environmental, Social and Governance (ESG). Our Be More Starfish programme brings together our company's strategic approach and goals, underpinned by the premise that we can all make a difference and take action to make a change. To further strengthen this message, we introduced our latest partner Do Nation a movement and clever online platform that enables people to make pledges to change their behaviours and take action and be more sustainable in their day-to-day lives. Do Nation is powered by years of academic, technical and professional expertise in behaviour change. When someone makes a pledge on Do Nation, there's a 54% chance they'll stick to it for two months, and a 42% chance they'll do it for a year or more!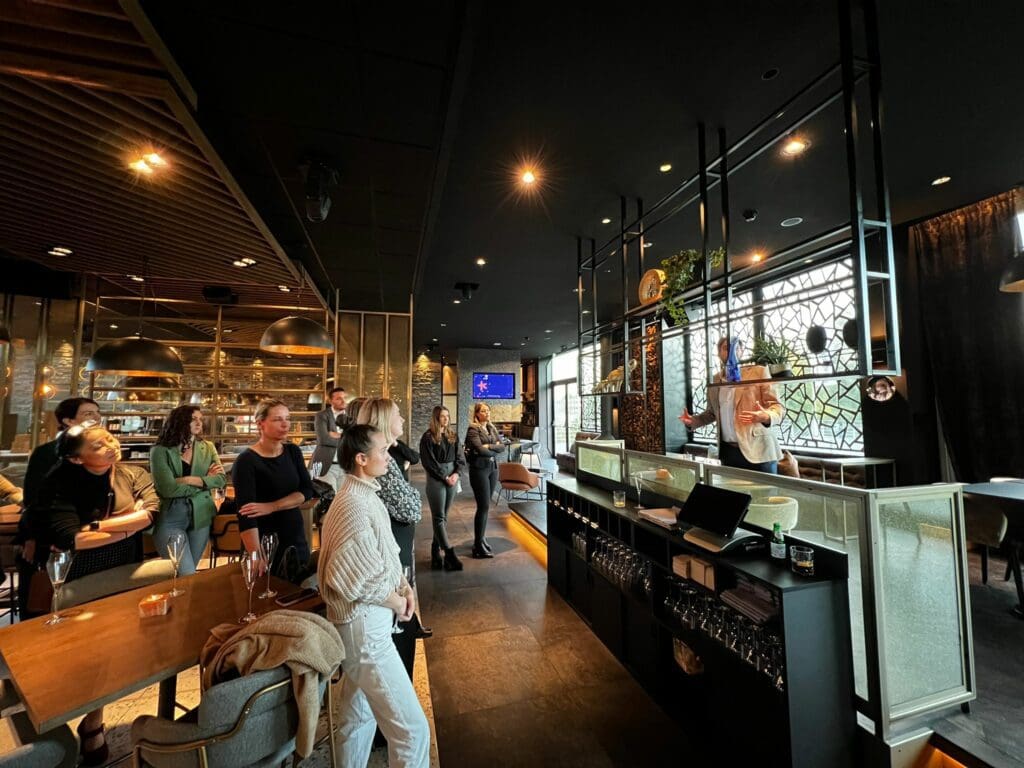 Of course, we encouraged everyone at the roadshow to sign up and pledge – and they did!
Winners, winners
Safe to say, we all felt like winners, and we were. We were all there connecting and talking about our passion to be the very best hospitality operators and providers, and to be businesses that genuinely care about doing the right thing and moving forward in our sustainable endeavours. But the ultimate final winners of our Situ Amsterdam awards were announced by Yolanda: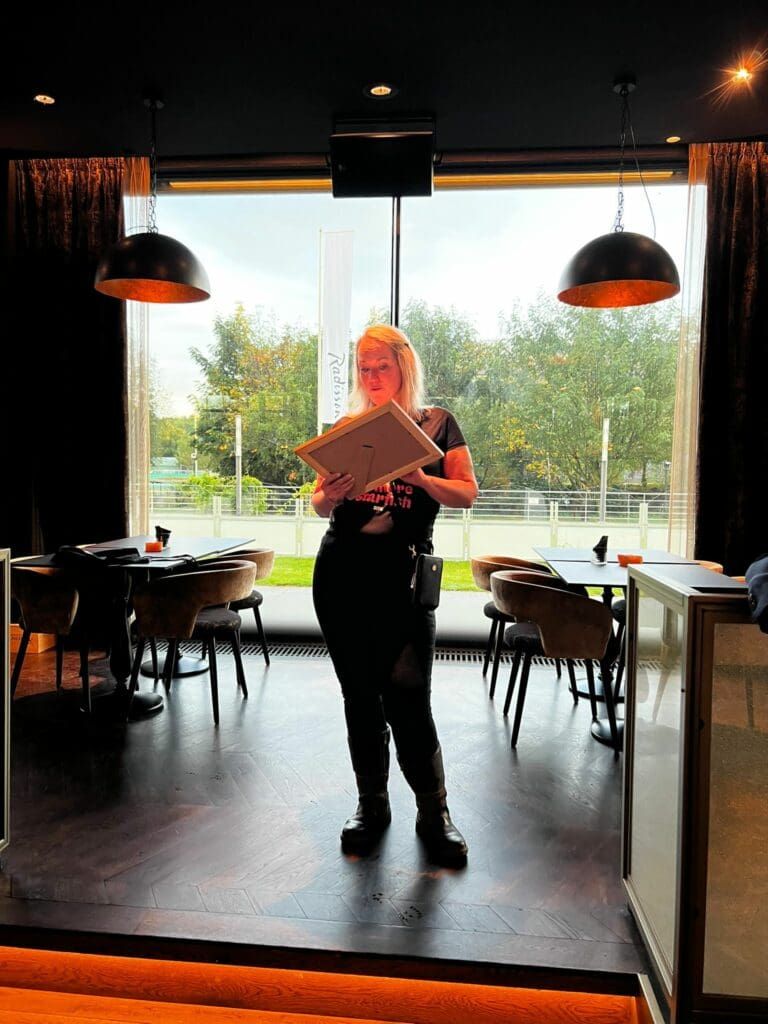 Situ Starfish Award – Hotel Boat & CO
Sustainability is becoming a hot topic amongst clients and Situ would like to hand out the Starfish award to the supplier who has excelled in this matter. A few examples of their achievements include becoming a new Green Globe member, Cradle-to-Cradle principles, using sustainable construction materials, being certified with BREEAM-NL Excellence, having 424 solar panels and a green electricity contract and the list goes on…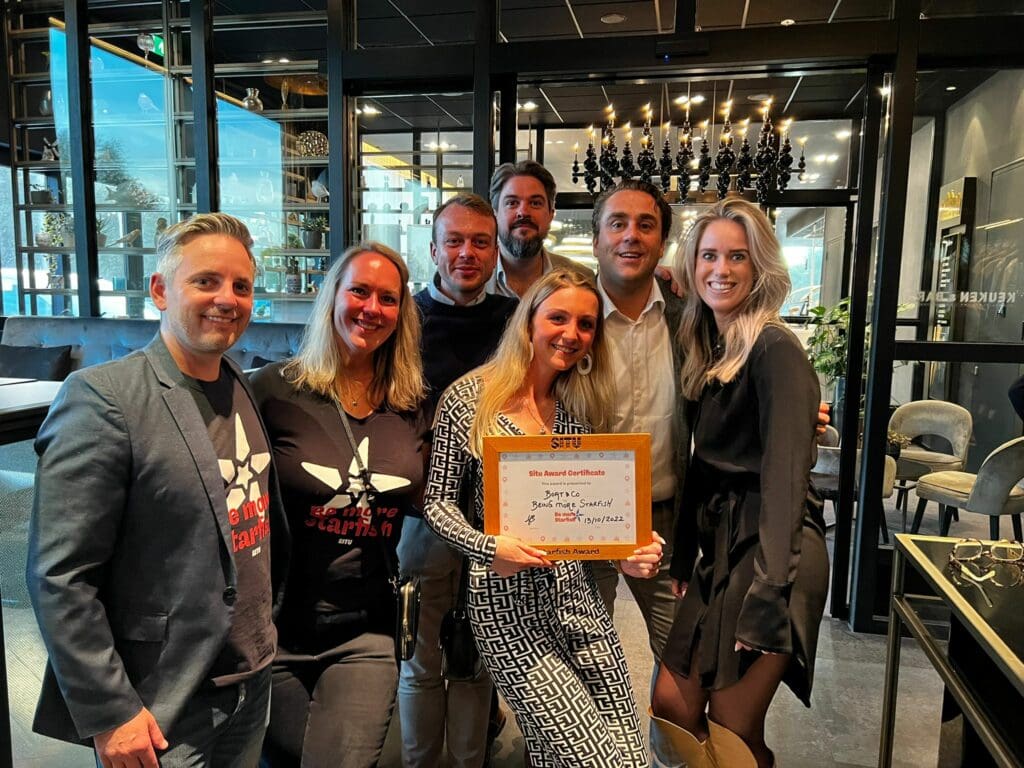 Situ Booking Brilliant Award – Radisson Amsterdam South
This supplier is always going above and beyond with our clients by making the impossible possible! We have had a high volume of clients and repeat business in this beautiful property. Our clients comment on how smooth the whole process always is, especially at check-in. Always assisting with our infamous last-minute requests on a Friday afternoon, turnkey apartment changes galore, but always with a huge smile on their faces (which we can see through the laptop of course).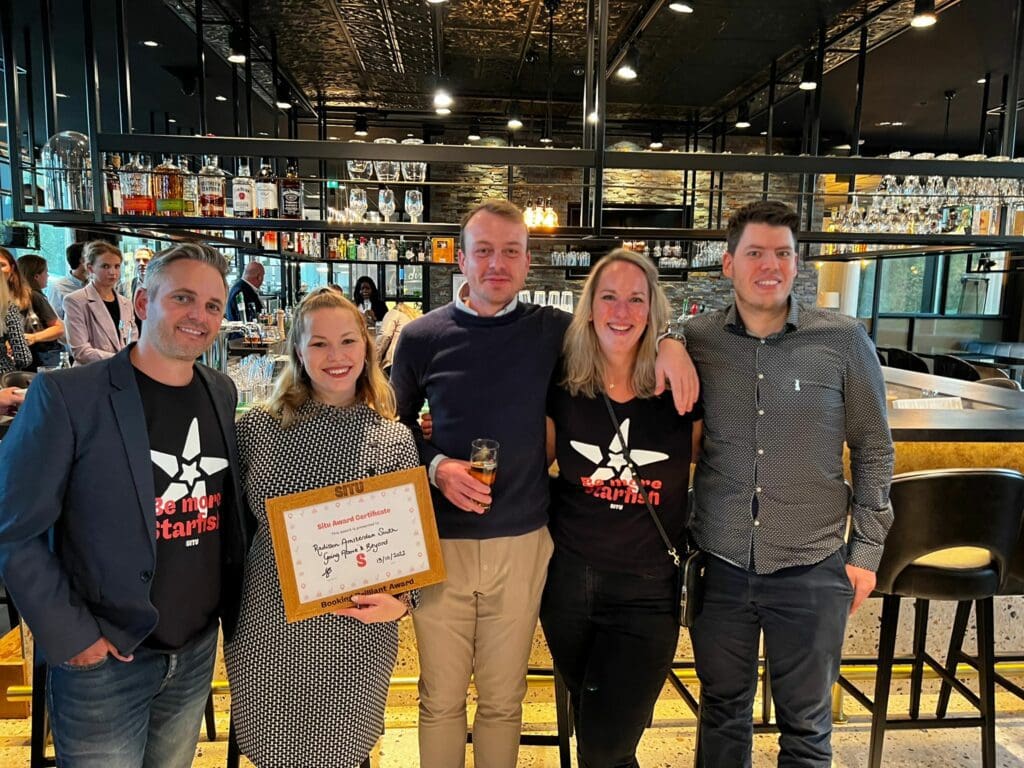 Situ Cherry on the Cherry on Top of the Cake Award – Stephanie from the Anthony Hotel, Utrecht
This was one of the toughest awards to select a winner from, however, this person is someone Situ has only started working with within the last year. This person is always available, thinking of solutions, always somehow making an apartment available, sorting the countless registration documents for the local council, ensuring our guests are happy from start to finish and having a very personal check-in and an eye for detail like no tomorrow, we are beyond grateful for all you do and am so lucky we have started such a wonderful partnership. Onto many years to come!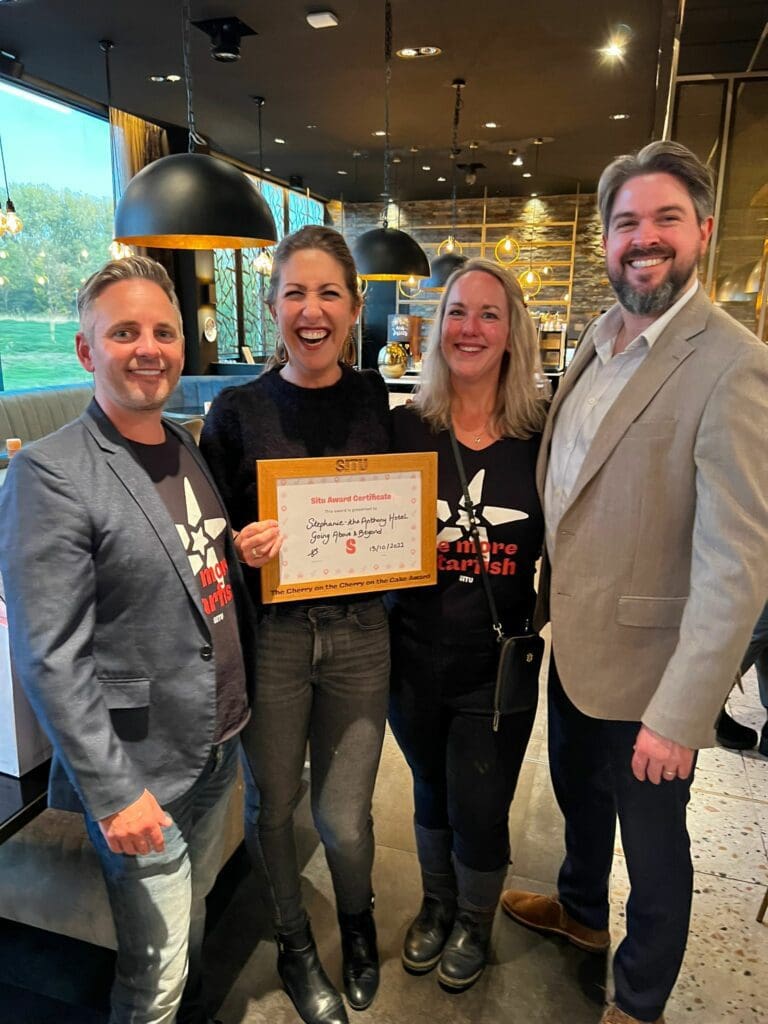 Thank you, thank you
Congratulations to the winners and a huge thank you to our partners Greengage and Do Nation. Also, to the South Amsterdam Radisson Hotel and Suites for looking after us so well and of course to Plastic Whale for taking us plastic fishing in the morning.
But most of all, a MASSIVE thank you to each and every one of you that came along to our Amsterdam Roadshow. We loved meeting up with you and love that you are our quite brilliant suppliers and partners. Thank you from the bottom of our Situ hearts.