When you travel for business you're always on the go. Even when you're back at your room, there's probably still more work to be done. We know it's easier being productive in serviced accommodation than it is a hotel room, but taking breaks is still important for maintaining productivity.
Now, there is even more of a need to be productive when staying away for work. Although businesses are slowly reopening their offices – more and more of us are still working remotely and it looks like this way of work could be here to stay for the long-haul with more and more companies offering remote working.
STAYING CONNECTED
A good, strong and stable internet connection is essential when Team Meetings are commonplace every day, the last thing you need is the internet to freeze and that dreaded loading sign to spin. With an excellent internet connection, you'll never be out of touch with your colleagues, friends or family. Being productive is only achievable with good Wi-Fi connection.
Every serviced apartment comes with Wi-Fi to ensure you're in the best position to utilise your serviced accommodation.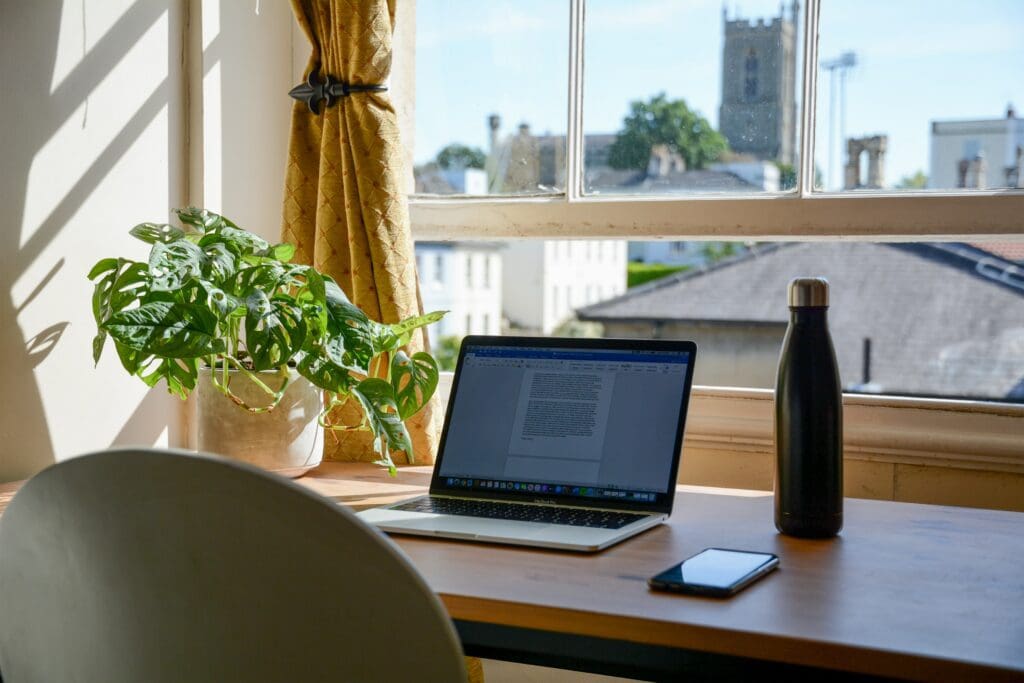 CREATE A DEDICATED WORKSPACE
Having a dedicated workspace will make working from your serviced apartment an easier transition. If you've got the option of a desk in a separate room to the living room, that would be the ideal working area as at the end of your working hours, you can close the door and separate 'work' from 'home.' If not, make your chosen spot the work zone and take regular breaks away from your workspace throughout the day to recharge.
It's easy to get distracted when working from serviced accommodation so a dedicated working area is beneficial to a productive working day.
TAKE A BREAK
Working from the place you call home; it can be difficult to remember to take breaks. In the office you've got distractions and rounds of coffee to make or surfaces to clean, giving you much needed time away from your desk and your screen.
When (If) you're on your own, there are fewer distractions and it's very easy to get into something and to simply work through your breaks. In fact, 68% of those surveyed justified skipping taking their lunch saying they had too much to do or an unexpected task to handle1 and that's only the tip of it.
The truth is taking breaks often will increase your productivity and focus as the time away from your desk gives you the opportunity to take a step back and refocus. Taking shorter 10 minute breaks every hour or so will drastically improve your productivity and help you cross off more tasks on your to-do list.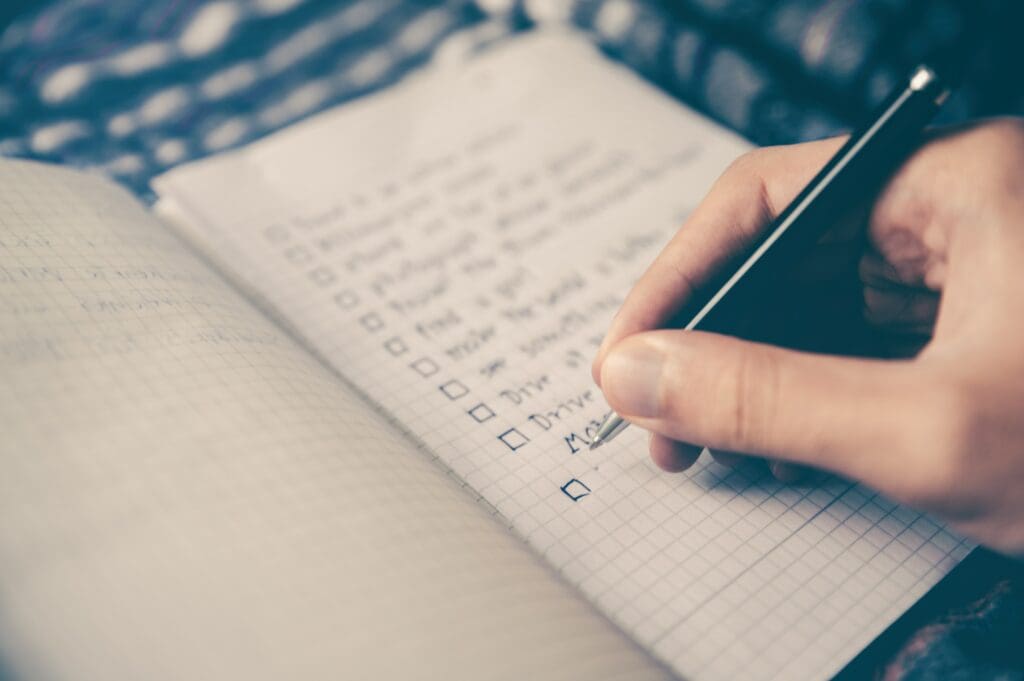 PLAN AHEAD

FOR BEING PRODUCTIVE

You might be a 'list' person like me or a 'go with the flow' kind of person – either way, planning your day out will help you prioritise what needs to be done and allow you to focus on completing your task list. Though a good habit to get into wherever you're working from, but essential to working and staying focused in serviced accommodation.

If you have a list of tasks in front of you, it is easier for you to see what you need to do and give you goals to work towards. Breaking up your tasks with short coffee breaks will also help you recharge and focus on new tasks.
WORKING HOURS ARE IMPORTANT
If you've got set working hours, make sure you stick to them. Working from your serviced accommodation makes it much easier to start or work late because your partner might not be home for another half an hour. Working hours are in place to allow you to get your job done and have a good work/personal life balance and unless there is an urgent job, just as it would if you were working in the office, your day shift should end and your evening should kick in.
If you have a lot more flexibility with your hours, it is still important that you set yourself a start time and a finish time. Not only can overworking have a negative impact on your work but having some down time is essential in preparing you for the next day. It might seem like working a couple of hours extra every night won't be too big a deal. However, eventually, you will find yourself starting to get exhausted, lose focus and burn out which will have a negative impact not only on your personal life as well, but the quality of work you produce.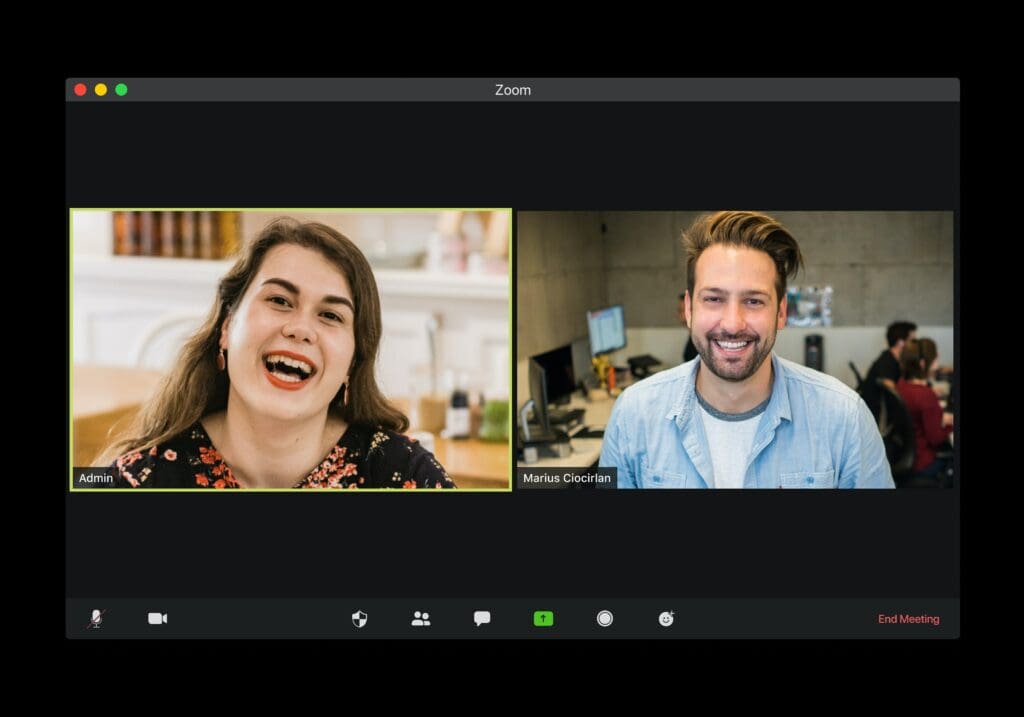 STAY IN TOUCH
Working from serviced accommodation has its benefits but if you're working alone, you might soon start to feel lonely or a little lost and out of place. Keeping in touch with your colleagues and friends and family will help you with being productive.
Set up calls or meetings at least once a week, if not once every few days so you can talk to other people. Whether it's a discussion strictly about work or if you end up chatting about your weekend – stay in touch with your team. Working remotely doesn't mean you're on your own.
These tips should help with being productive while working remotely from your serviced accommodation. It all comes down to planning ahead and remembering to take that break you've been putting off! Having some time away from your screen will allow you to recharge and refocus, putting you in a better headspace for the next part of your day. Just remember, you're only at your best when you take your rest.
---
Looking for serviced apartments to support your business travel? Get in touch with a member of the SITU team by either emailing us at [email protected] or giving us a ring on +44 1392 690 079. Or, visit the SITU website and have a browse of our great range of global serviced accommodation.