Coronavirus in Europe: What We Know So Far
SITU is always looking to keep you up to date with the latest travel information amidst this rather different, coronavirus-impacting period.
So, here's a quick low down on the impact of the coronavirus on last year's most visited European countries.
This information is up to date as of Monday 30th March.
Germany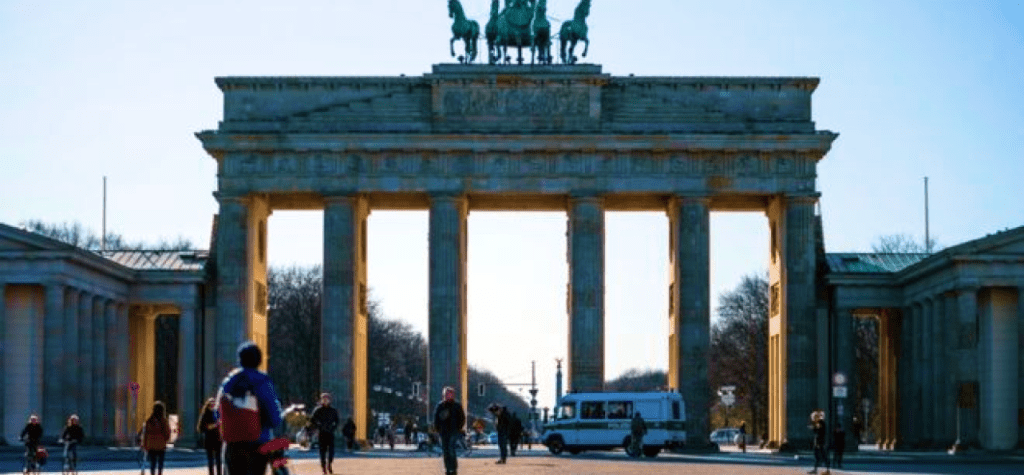 Travel
Unless International travellers are German residents or can offer a good reason for travelling to the country (perhaps for transit reasons), entry will be denied. Commercial flights out of Germany are also extremely limited in response to the virus.
It is German government advice that each citizen should not conduct unnecessary travel and should self-Isolate for fourteen days after returning from a virus risk area.
Society
Local measures now mean that gatherings of more than two people are no longer allowed in Germany unless the gathering consists solely of family members or household sharers, to which larger gatherings are accepted.
Slightly less than the UK, German citizens are expected to keep 1.5 metres apart to be considered 'socially distant'. They also can only go outside though for commuting, exercises, or to assist someone who needs help. Necessary meetings, deliveries and medical treatments are also still currently allowed across Germany.
France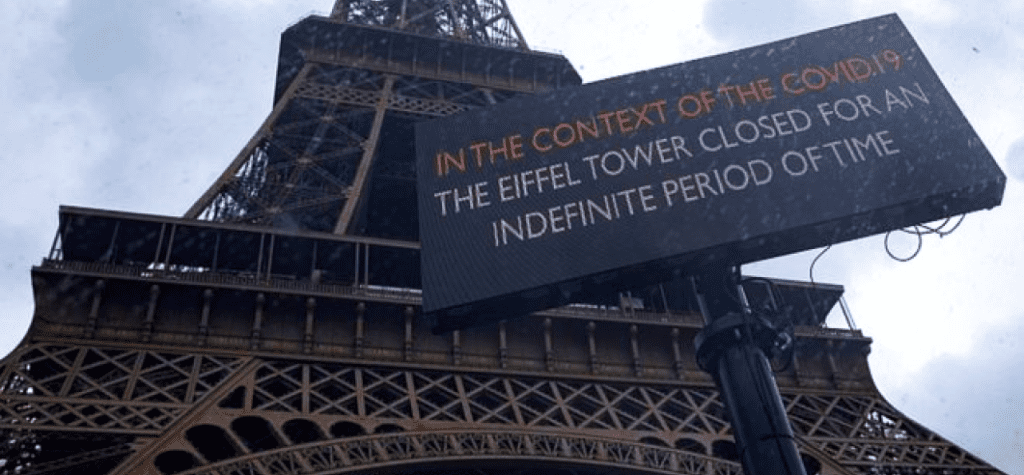 Travel
As of March 16th, travel between France and EU countries has been suspended for thirty days. Travel from France to its overseas territories was also suspended as of March 23rd.
Travel across the UK/ French border is still allowed though, but only in the circumstance that the travel is absolutely necessary. In fact, all citizens are expected to fill out a declaration form to give reasonings for any travel they make. Anyone who doesn't could face a fine.
Society
Since March 17th, for fifteen days, France citizens have been limited to leaving their homes only if absolutely necessary; to purchase food, exercise, commute, seek medical care or for urgent family reasons. Non-essential establishments have been closed since March 14th to help support these measures.
There are even some towns and cities which have night-time curfews in place and also fines are becoming increasingly severe for those ignoring these regulations.
Spain
Travel
Since March 23rd, Spanish authorities ordered that only their national citizens could enter the country through airports, ports and land borders. The country is still believed to be useable as a place for transition though, and British travellers in Spain are still able to leave.
Society
Spain's society is one of the most impacted worldwide, with all public gatherings being banned and only essential food and pharmaceutical shops remaining open. As of midnight on March 26th, even hotels and short-stay accommodation have been closed.
The only reason Spanish residents should leave their homes is if they are buying food, getting medical care, commuting to work or in case of absolute need, perhaps on someone else's behalf. Transport services are therefore limited to help limit virus spread, but travel to airports is still allowed, as long as you can prove you are leaving the country.
Italy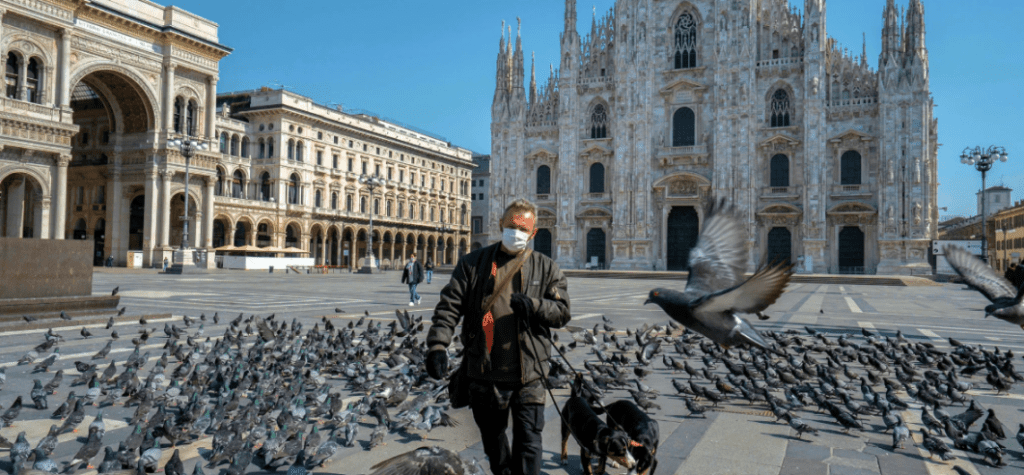 Travel
Italy recently surpassed China to become the country with the most coronavirus cases in Europe. The country's response now has been to have only one airport open in each region and anyone now arriving in Italy has to self-isolate for two weeks.
Travellers to Italy looking to leave are still able to, as long as they follow the restrictions currently expected of the locals. It Is Important to be aware though that both train and international bus services (cross-border) are becoming gradually less common.
Society
On March 11th, Italian authorities announced that all non-essential businesses would close immediately, except those that sell basic necessities such as food and pharmaceuticals. Like many countries across Europe, public gatherings are banned, but Italy's exception Is that funerals have been suspended too.
Public services and transport does remain active, however, but the residents of Italy, much like the French, must carry a self-declaration form stating their reasons for travel.
Portugal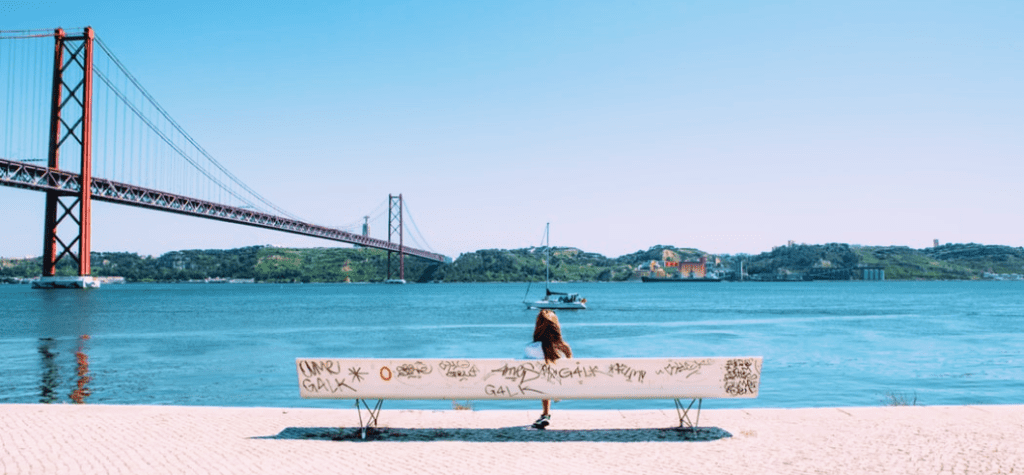 Travel
In Portugal up until April 15th, only people entering or leaving Portugal to return to their place of residence can cross the national border. In the districts of the North and Algarve regions, local health authorities have also said that anyone arriving is subject to mandatory self-Isolation for two weeks, regardless of whether you are either a resident or a tourist.
As for the Portuguese archipelagoes of Madeira and Azores, all but essential travel has been strongly advised against to and from them, with health screenings and mandatory quarantines in place for those who do arrive on their shores.
Society
Much like other European states, following the national emergency announcement on the 18th March, Portugal laid down the typical social restrictions. All public gatherings are banned, non-essential shops are closed, and residents are only expected to leave their homes for food, work commutes, medical reasons or to exercise.
Greece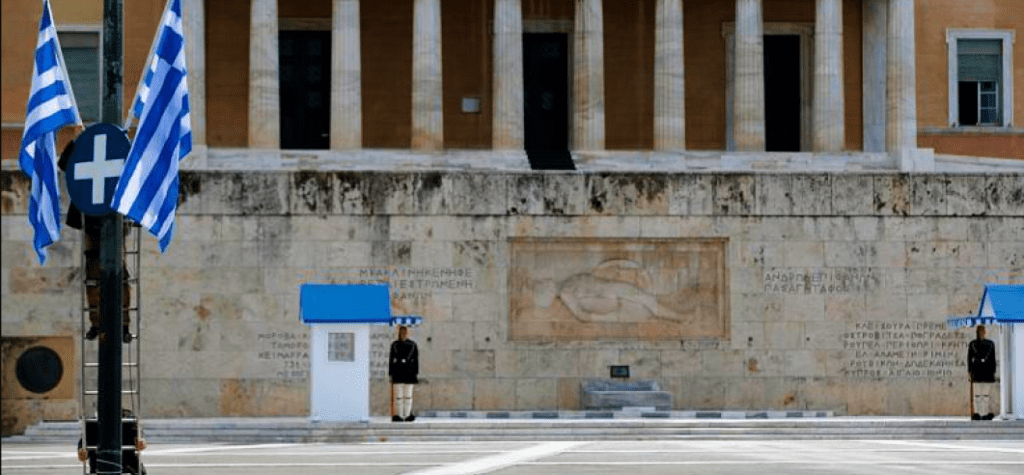 Travel
In regard to the UK, commercials flights to and from Greece have been suspended until April 15th, although indirect travel between the two locations is still acceptable. Anyone who does arrive in Greece from abroad will go into two weeks self-isolation as well, otherwise, they could face potential prosecution.
Society
Much like the rest of Europe, Greek authorities announced that as of March 23rd residents were only allowed outside if they were visiting a supermarket, pharmacy, doctor or their place of work. Other than those places of work, take-aways and bakeries remain open too. Even most accommodation was closed down as of March 19th.
Anyone seen outside will also have to provide a paper or digital certification detailing the purpose of any travel, or face a rather hefty $150 fine. Furthermore, drivers can only have a maximum of one passenger.
---
For any further information regarding the impact of COVID-19 across these European countries, and the many more I have not talked about, be sure to follow the link below as well as a link to our daily-updated blog on the impact of coronavirus in the UK:
Foreign Travel Advice across Europe: https://www.gov.uk/foreign-travel-advice
Coronavirus in the UK, Your Update: https://www.staysitu.com/blog/coronavirus-in-the-uk/
Or, for any extra guidance on how the coronavirus affects you, follow these links below;
NHS: https://www.nhs.uk/conditions/coronavirus-covid-19/
Gov: https://www.gov.uk/guidance/coronavirus-covid-19-information-for-the-public
We appreciate there is still a requirement for essential travel and rather than risk the health of those who need to be away from home we would like to offer access to our extensive network of serviced apartments throughout the UK.
Call (0)1392 690 079 today or visit our website to find out more about how we can help you find the find serviced accommodation.