A lot about life has changed in recent months. Businesses have had to adapt to a new normal, including serviced accommodation. At the start of the pandemic when travel was brought to a halt, new bookings all but stopped. Booking extensions filtered in too as travellers realised they wouldn't be leaving any time soon.
What could have very easily been a tough period for the sector became a saving grace as serviced accommodation providers opened their doors to key workers. Good rates and comfortable apartments were on offer to NHS workers and anyone needing to isolate away from their family. This was including those needing to be closer to the hospitals and the more specialised workers who were after the freedom to move between locations.
Throughout the first lockdown serviced accommodation offered guests the comforts of their own homes, including access to their own kitchen and washing and drying facilities – all of which are essential to keeping clean and staying safe amid a pandemic.
With the apartments cleaned regularly, it gave guests the opportunity to relax and unwind in a safe space. They could protect themselves, their families and their patients in the process.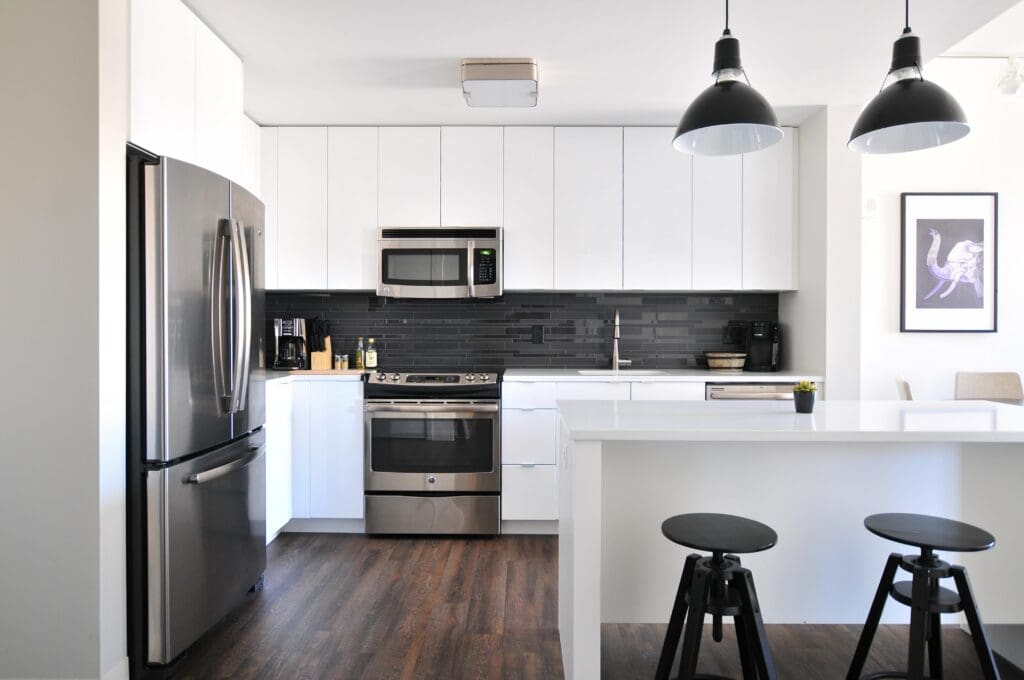 Now we're almost at the end of Lockdown 2.0 and are anxious to see what awaits us next. Serviced accommodation is still going strong though.
The safety and privacy that these properties offer, as well as the stability and variety in length of stay (in case of a lockdown or isolation,), means that serviced accommodation has become a go-to option for many travellers.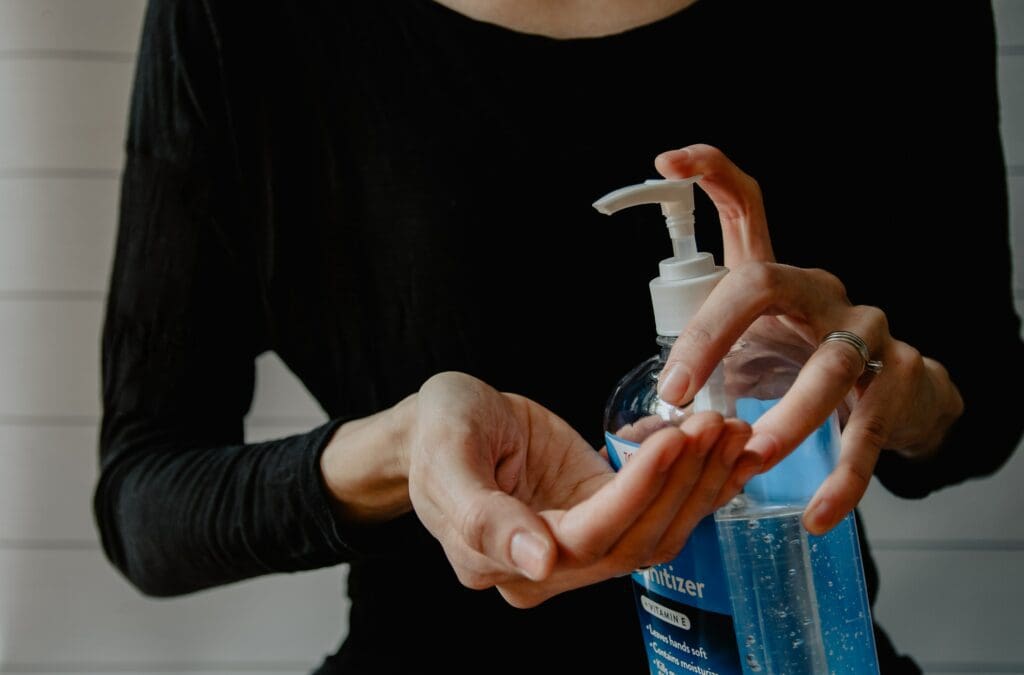 KEEPING IT CLEAN.
An increased cleaning schedule is essential in ensuring the safety of those working and staying in serviced accommodation. Measures have been taken to make sure everything from welcome packs to cereals and bins have been cleaned and sanitised.
Keeping guests safe has always been the main priority. However, there's more to it now with cleaners coming back more regularly to create clean and safe spaces. Bottles of hand sanitiser, antibacterial wipes and face masks now sit beside boxes of chocolate.
STAYING AWARE
Hand sanitiser is available by the gallon with hand sanitising stations now common at most, if not all, serviced accommodation buildings. Corridors are still displaying signage and photographs but now there are also COVID-19 informational posters, confirming hand sanitising locations and reminding visitors to stick to social distancing measures. Vinyl floor stickers are common viewing in shared spaces.
Serviced accommodation providers have put extra measures in place to make sure colleagues and guests are always aware of the guidelines provided by the government. Highlighting how their guests can keep themselves safe both in their accommodation and outside.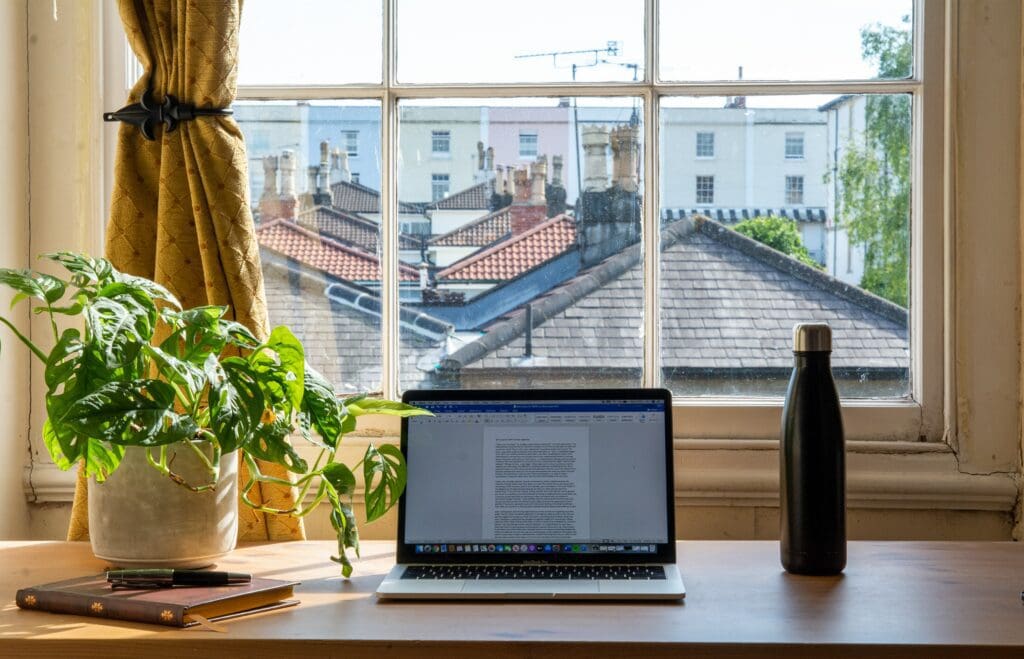 WORKING FROM SERVICED ACCOMMODATION
Over the last few months, people have been forced to work from home. This has shown businesses that workers don't need to be in the office to get their work done. Working spaces such as a desk or a table for guests as well as a strong and stable internet connection were common before, but now they have become an essential part of serviced accommodation.
These are just a few changes that guests are now seeing. However, the sector was impacted to its core and it has made many more changes. The pandemic has made apartment providers and agents rethink and adapt.
We believe the full scale of the impact is yet to be felt. However, it doesn't appear to be as grim as we first expected. Companies are and will continue to find themselves serving clients who would haven previously choose hotels over serviced accommodation.
Cancellation and extension policies have had to undergo a massive change. This has allowed guests the option to extend should they find themselves self-isolating or having to wait out another lockdown.
Travellers have become more familiar with serviced accommodation as a result of the pandemic. Benefits are now easier to understand in comparison to hotels.
Hopefully, 2021 will be the year of mass vaccination and the virus impact will start to decline. However, it seems likely that newly acquired business travellers will continue to seek the comfort, safety and flexibility of serviced accommodation, even after the risk of the virus is gone.
---
Additional Information
NHS: https://www.nhs.uk/conditions/coronavirus-covid-19/
Gov: https://www.gov.uk/guidance/coronavirus-covid-19-information-for-the-public
We appreciate there is still a requirement for essential travel. So, rather than risk the health of those who need to be away from home we would like to offer access to our extensive network of serviced apartments throughout the UK.
Call (0)1392 690 079 or visit our website to find out how we can help find the right serviced accommodation.