Our next partnership for the SITU Credibility Programme is I-PRAC!
Trust is important to SITU in that we are a company of our word. Partnering with I-PRAC is really SITU's way of proving trust to our clients and travellers through a process of tech-driven platforms wherein our suppliers can prove their validity. I-PRAC is the industry leader in our sector setting the foundations of trust in the form of online certification.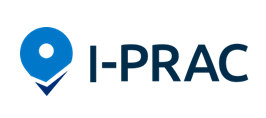 We interviewed Chris Maughan, CEO and Founder of I-PRAC, to gain a further understanding of the work they do. We also ask what partnering with SITU means to them!
Tell me about your company
Founded in 2014, I-PRAC stands for International Property Rental Approval Certification. I-PRAC grew after the founder, Chris, witnessed Rental Fraud after a family was scammed for £15,000. I realised that there were a lot of professional and trustworthy operators within the sector but no tangible way of identifying who they are. From a consumer point of view, it is a very daunting experience.
From here, I-PRAC grew to provide accreditation and certification of trust for accommodations. A sign of credibility with a payment guarantee to consumers booking with I-PRAC approved members.
Our vision is to contribute to raising awareness about rental fraud, creating a global certification of all the trusted, professional operators so that consumers can book with peace of mind and trust with guarantees when they see the I-PRAC logo ID of an approved member
We want to contribute to making the Short Term Rental Sector as professional as possible. We want to achieve this by approving credible and industry professionals and raising their standards.

Why should we recommend suppliers to go through the I-PRAC partnership/accreditation process?
Our USP is that we are a tech-driven certification so not only a logo, we provide a platform for consumers to check out the members' credentials and register their booking. We are the recognised global certification that allows operators to stand out as trusted, professional and credible through showcasing their unique I-PRAC logo, profile and certificate. Our certification is valid in 28 countries.
Tell us what the partnership with SITU means to you.
It's vital for I-PRAC to partner with professional booking platforms to provide easy access to our certification. Working alongside corporate booking platforms can help educate the industry on better practices that can help raise standards. We are very selective of partnerships and feel SITU are a leader within the sector. I am confident we can build a strong partnership that can not only benefit the consumer but also operators listing on the SITU platform.
The future of the short term rental sector is changing. Corporates are looking to protect their teams when they are on work-related stays. Through accreditation and certification, they can gain trust and confidence in the accommodation sector.
It's crucial that we showcase to the corporate world that we are moving forward and understand the new landscape of Short Term Rentals. Bringing professionalism, trust and safety to the consumer are vital.

Looking to guide operators to invest in industry accreditations and certification is crucial to the growth of our sector. To find out more information, or to begin your journey with I-PRAC, follow the link!