SITU Credibility Programme – Partnering with ISAAP!
Our next partnership for the SITU Credibility Programme is ISAAP!
One of the most recognised accreditation bodies in serviced apartment accreditation, ISAAP sets high standards which mirror SITU's operational excellence. Having been through the agent and operator accreditation ourselves, SITU encourages our suppliers, in turn, to take part in the process with ISAAP as it will firmly make their company and product better.
The ISAAP accreditation seal provides reassurance of accommodation safety, cleanliness and quality to the consumer.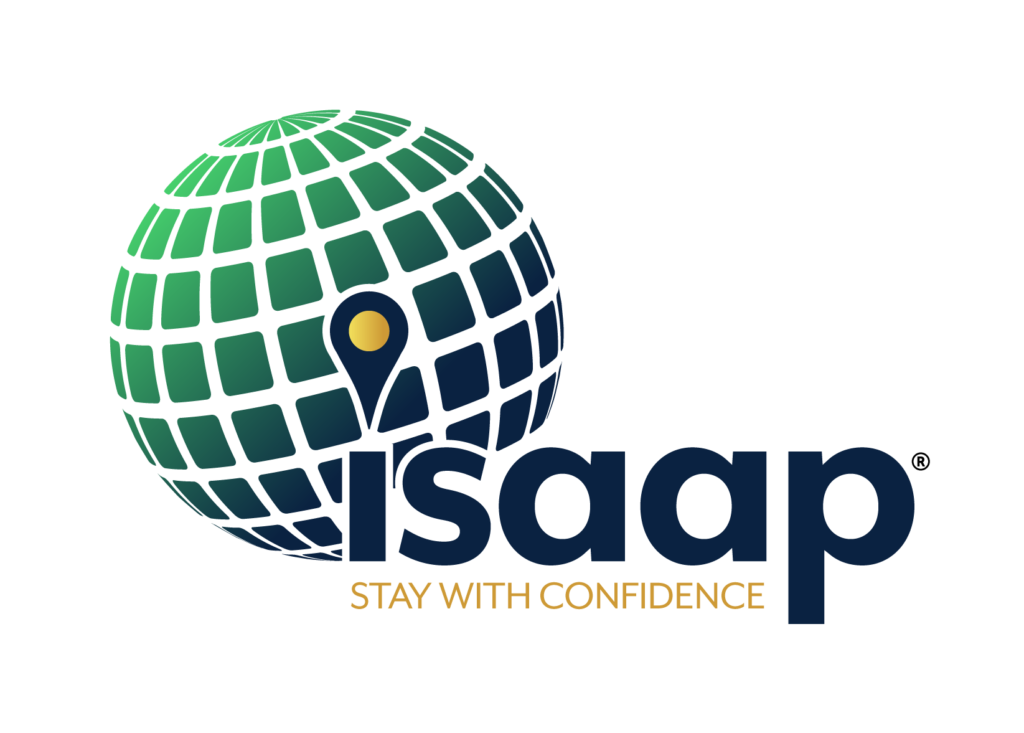 We interviewed Stephen Martin, Managing Director of ISAAP, to gain a further understanding of the work they do. We also ask what partnering with SITU means to them!
Tell us about your company
"ISAAP was founded in 2014 to provide a tailor-made recognition award system whereby serviced accommodation providers could gain accreditation for quality and safety. Through the last 7 years, we have honed our product portfolio to provide specialist accreditation and certification solutions for serviced apartment, corporate housing and executive suites businesses, and we have become the leading provider in our field globally."
"Our vision is to help make accommodation selection easier for the corporate and leisure markets by creating confidence that, when a provider is displaying an ISAAP logo, the consumer can rest assured that the necessary levels of safety, security and quality are verified. We'd like to think that we are helping to make the world a safer place!"

Why should we recommend that suppliers go through the ISAAP partnership/accreditation process?
"Accreditation and/or certification is an effective differentiator for the serviced accommodation provider. It stands them above those who are not displaying an accreditation. It can be advantageous in terms of securing additional business through RFPs and on the open market."
"Furthermore, in September this year, the ISO international standard on Travel Risk Management (ISO 31030) will be published. This means that corporate buyers and travel managers will need to ensure they can demonstrate that they have covered all risks in developing overseas travel for their employees. ISAAP Accreditation is "31030 ready. The ISAAP logo will become synonymous with compliance with the ISO standard requirements, thus standing out as a safe accommodation selection for the buyer. Why would a provider of serviced accommodation choose not to give themselves this advantage?"
Tell us what the partnership with SITU means to you
"Working with SITU provides ISAAP with another opportunity for promotion of the importance of accreditation, and, in particular, ISAAP Accreditation. ISAAP's mission is to elevate serviced accommodation to be recognised as being as safe as hotels. This is very important when providers are pitching against hotels in RFP situations."
"Raising awareness of accreditation means that the chances are that there will be more uptake. More uptake means more choice of reliable, accredited serviced accommodation options for the buyer. This helps to place serviced accommodation on a level playing field with hotels. This is good for our industry. SITU is central to allowing us to achieve our goal in this context."
"I have found that working with SITU has been very rewarding. In many ways, our goals are aligned. SITU wants to be associated with and to represent "best in class" providers of accommodation. By working together, we can achieve these mutual objectives."

To find out more about ISAAP, their accreditation process and why SITU has decided to form a partnership with them, follow the link!