We can all enjoy the experience of staying somewhere new. We enjoy feeling looked after and receiving a high level of service, which can be a common aspect of hotel stays. Serviced accommodation, however, is the next stage. With all the perks of a hotel with added privacy and space, serviced accommodation offers an unmatched home-like feel.
What is serviced accommodation?
Serviced accommodation is, by definition, any type of fully furnished property that includes all requisite services such as cleaning and linens alongside a range of facilities such as kitchen and laundry. The range of home-like amenities and hotel-like services are all included within the overall nightly price. These properties are made available for both short or long term let, and come in all shapes and sizes; from small studio suites to ten-bedroom houses.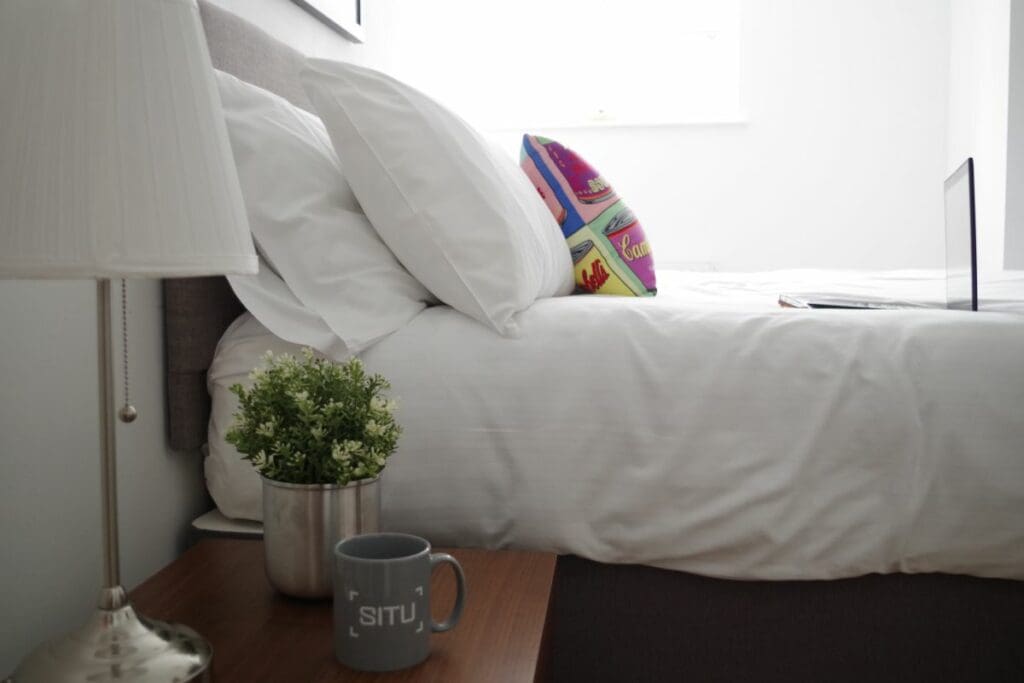 "NO HOSTS, JUST HOSPITALITY"
Clearly, when it comes to serviced accommodation, there's plenty of different options to choose from. Our aim at SITU is to help source the best accommodation for you, courtesy of our global Supply Chain reducing the stress and strain you would expect of a typical hotel booking.

Why choose serviced accommodation?
1) Home comforts
Each SITU serviced apartment offers comforts that make you feel at home. Facilities such as fully equipped kitchens and spacious living areas let you make the meals you want, and even invite over guests! Housekeeping services give you a hotel-like feel, knowing someone will be there to keep your space fresh and clean.
2) Privacy
Enjoy the privacy of a home, no matter how far you have travelled. Alongside being independent and self-sufficient, the heightened security serviced accommodation provides is another merit. Unlike a hotel, small security measures such as giving guests a personal key or a contactless entry code allows them control over who has access to their space.
3) Space
Serviced accommodation provides you with the luxury to add in your personal touches and make space your own. Unlike hotels, you aren't confined to one room, and instead have the luxury of living and working in open plan areas. Ultimately, serviced accommodation provides you with more space, at a lower cost. This is especially important for guests, during this pandemic period.
4) Stay Somewhere That Suits You
As we know, serviced accommodation comes in all shapes and sizes. You can choose which property type best suits you and your needs and our SITU Account Managers will find you the best options. Types of serviced accommodation include:
Serviced apartments
Apart-Hotels
Town Houses
Build to Rent
Co-Living
Having these different options available under the serviced accommodation umbrella makes finding and booking the right place to stay much easierTo help you, we note the property type on all our website listings.
We make the booking of serviced accommodation simple, and allowing you to focus on the specifics of your stay.
Pick and choose your perfect property and SITU will find it for you.
5) Flexibility
Stay as long as you need; from 3 nights to 6 months and beyond, serviced accommodation provides you with your own place to stay. Our flexible bookings also allow you to extend your stays to cover your personal itineraries. Both short and long stays are always welcomed at SITU and our dedicated team is always happy to source your perfect place to stay.
For further information about serviced accommodation and our industry, take a look at our SITU FAQs or visit the Association of Serviced Apartment Providers website.
LET SITU HELP YOU FEEL LIKE YOU ARE ALWAYS AT HOME.
We appreciate there is still a requirement for essential travel. So, rather than risk the health of those who need to be away from home, we would like to offer access to our extensive network of serviced apartments throughout the UK.
Call (0)1392 690 079 today or visit our website to find out more about how we can help you find the right serviced accommodation for you.