UPDATE: In light of the Governments recent announcement the holiday Christmas rules have changed. As of the 19th of December, the only day in which you are allowed to mix with 2 other households is Christmas Day and Christmas day only and this applies to all of the areas in Tier 1, 2 and 3.
Unfortunately for the areas in Tier 4, there is a much stricter lockdown in place due to a new strain of coronavirus which is 70% more contagious. For those areas, they are effectively back in lockdown with all non-essential retailers to shut and they are not allowed to mix with anyone outside of their household, including on Christmas day.
---
We all know Christmas in 2020 is going to be different from normal, but just how different? We at SITU have gathered all of the information we could find and put it in one handy place to help make planning your Christmas a little easier.
Boris Johnson announced on Tuesday 24th of November that there would be a 5-day, time-limited break where 3 households would be allowed to mix indoors to celebrate the festive season.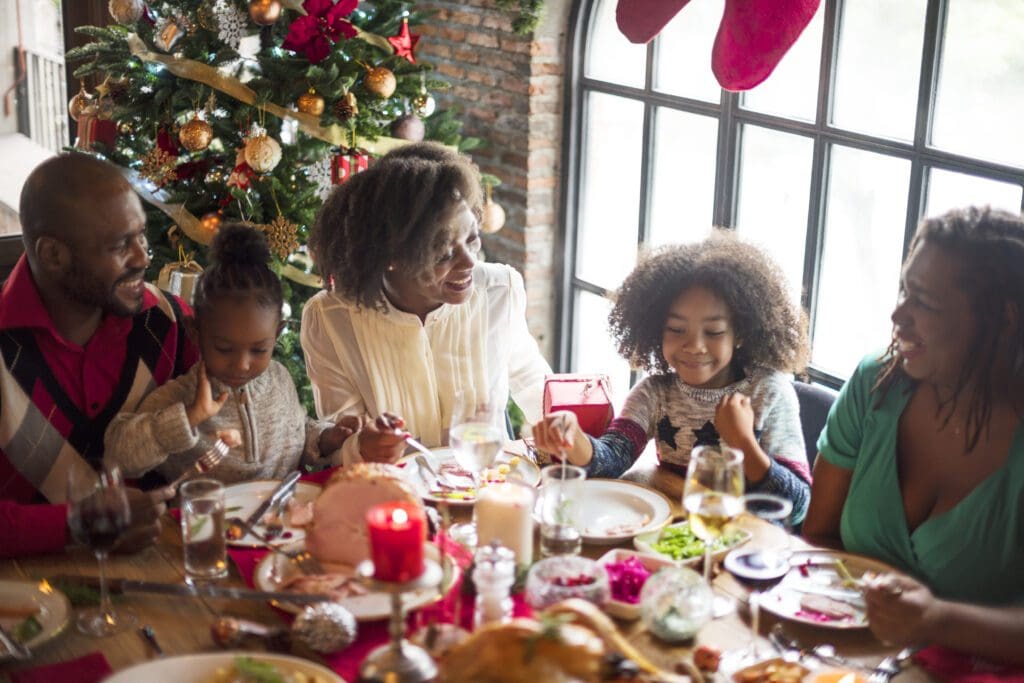 The idea is to offer the people of the UK a little bit of hope and a guiding light to the future. The vaccine is here and Boris Johnson believes by Spring, we should be almost back to normal! What normal is now though, I don't think any of us know.
There are high hopes that soon this will be a thing of the past and we can move forward, though there is no doubt COVID has changed us and the world forever.
WHAT CAN I DO FOR CHRISTMAS IN 2020?
So what are these lesser restrictions and what do they mean? 3 households will be allowed to mix indoors for 5 days between the 23rd and the 27th of December. (Northern Ireland has negotiated a 7-day suspension to allow for travel to the mainland running from the 22nd-28th of December.)
We've rounded up the most important changes to the rules below.
The Christmas Bubble you form must be exclusive and once a bubble is formed it is not allowed to change or be extended.

Your household and only 2 other households will be allowed to form this Christmas bubble, this means you are not to associate closely with anyone outside of this bubble.

Those in your bubble do not need to follow social distancing rules as long as your bubble is secure – this means that for the first time in months, you're allowed to hug and kiss your nearest and dearest.
The rule of 6 will still be in place in restaurants and other venues, so these gatherings must only happen in your own homes, in places of worship or outdoor public spaces.
All gatherings are to be careful and safe. It is important to always keep in mind the risk of transmission so you and your families can remain safe.
Anyone within your bubble will be allowed to stay overnight at another bubble member's house.
Travel restrictions will be eased during this period to allow families to travel further to spend the holiday season with those in their bubble.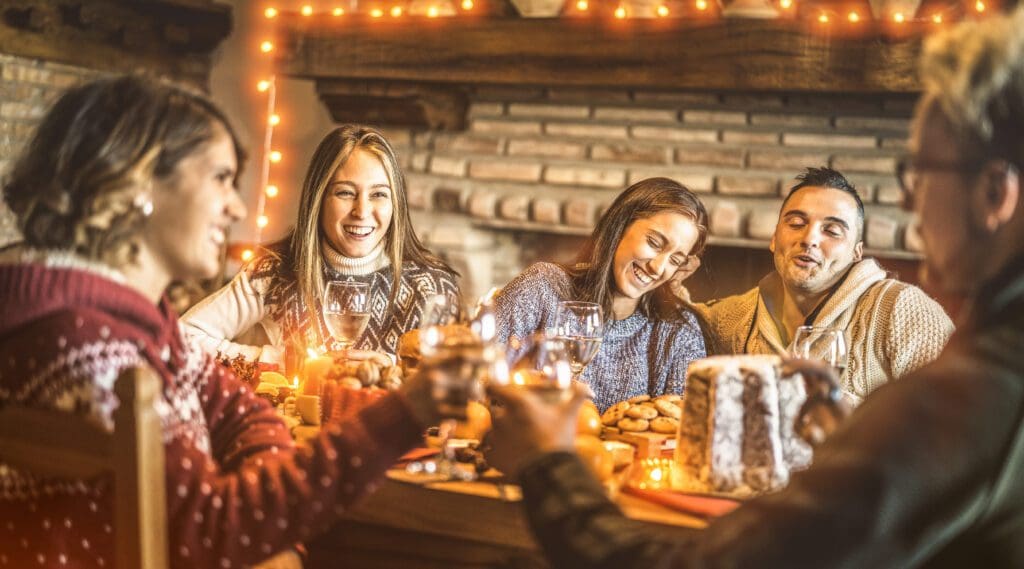 SEEING MY FAMILY – IS IT WORTH THE RISK?
There are pros and cons with this time-limited Christmas in 2020. It has been a tough year and all we've wanted to do is see our families and offer a hug of support. We've wanted to share a laugh and a gin and talk about everything unusual and missed. It would do wonders for those who have really suffered from the loneliness and the separation this year and be a big moral boost.
That being said, is it worth the risk? 5 days isn't a very long time, though it could make the world of difference. However, with 3 households allowed to mix inside the same space, it has the potential to put us back where we started. Without more testing and allowing a small break for groups it could cause infections to rise and the NHS to be inundated once again. With families mixing it could create the potential for greater losses within families.
That means that worst-case scenario if the infections do increase drastically and the death toll starts to creep up, we could find ourselves spending the start of 2021 in another nationwide lockdown.
The vaccine has started being handed out in the UK now which is a huge relief. Hopefully, soon we'll all receive a dose of the COVID Vaccine and this will be the first and only Christmas in lockdown.
HOW WILL YOU BE SPENDING THIS FESTIVE SEASON?
How will you be celebrating the holidays this year? Will you be taking advantage of the break and getting the family together? Or will you be keeping it quiet and looking to the future where we can plan a proper Christmas gathering once we've all had the vaccine?
To find out more about the local restrictions in your area and more about Christmas in 2020, you can take a look at the Governments advice here.