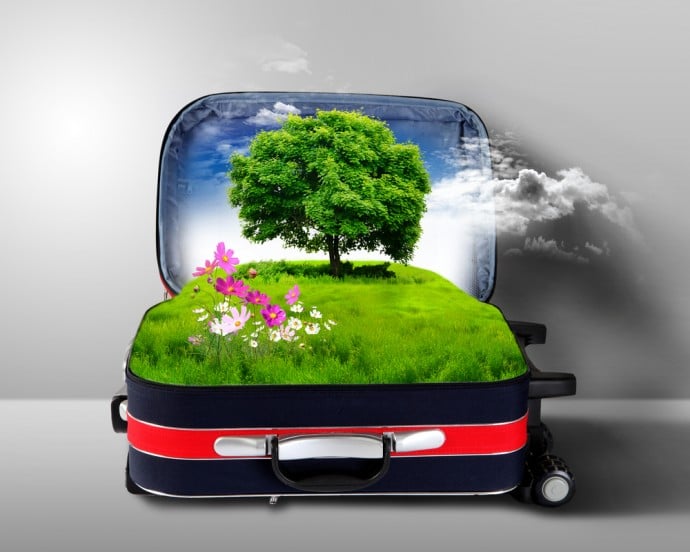 Evidence would suggest that human activity is causing global temperatures to rise at an unprecedented rate. The figures are alarming and highlight the unsustainability of our current actions. Warnings have been common too, forcing us to consider global warming as a matter of urgency.
Worryingly, just one return flight from London to New York supposedly produces a greater carbon footprint than one person's whole year allowance required to keep the climate safe. Changing the way we travel is, therefore, as important as ever. SITU take a look into the ways travel, particularly for corporates staying in serviced accommodation, can be eco-friendlier and what impacts these changes could have for our future.
Plan To Make A Difference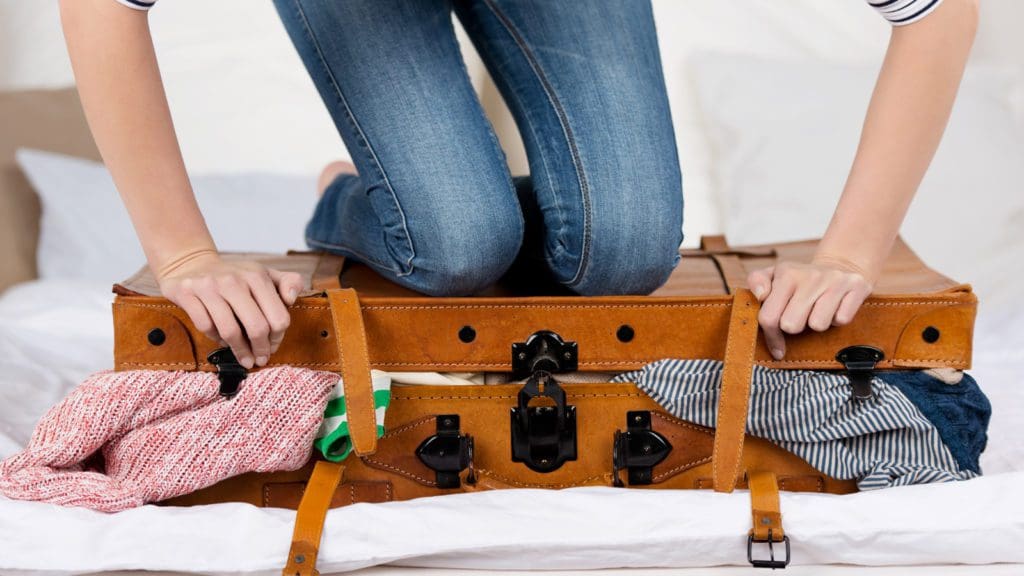 Perhaps the biggest difference corporates can make is actually planning to be eco-friendlier before making a trip. Regardless of whether they are travelling abroad or domestically. The small differences we make before leaving for our adventures can help to minimalise the harmful impacts we leave after arriving at destinations.
This could involve simply travelling in groups, instead of making separate flights. Or even just packing lighter in a smaller bag. Making these kinds of changes can help reduce the amount of energy our modes of transport require to haul us from place to place.
Whilst who you travel with and when you travel can be unmanageable, almost everyone can be more considerate of how they pack in order to be more forgiving on the environment. For instance, for every extra £100 packed in a car, fuel efficiency goes down by 2%. On this basis, travelling only with bare essentials in as little luggage as possible is invaluable.
Think, do you need to pack your entire wardrobe? Think, is there a way I can learn to pack all my shoes like a pro? All in all, whilst it may be a cliche, 'every little helps', it best represents how we can all personally help the planet.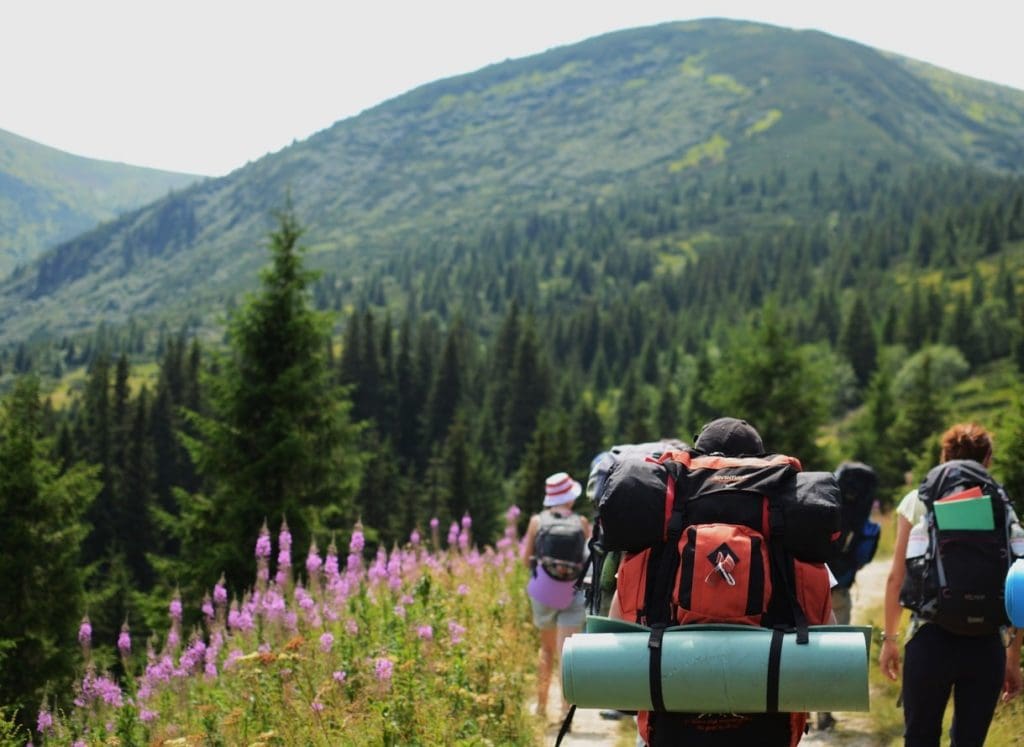 Eco-tourism
To make an even bigger impact, travellers could revert to even stricter aspects of eco-tourism. This could mean that any allocated free time on a business trip can be entirely eco-friendly orientated. For example, whilst it is understandably not always the choice of the corporate where they 'green travel', they and tourists could decide to visit particularly eco-friendly destinations, such as Costa Rica. The country has shown its commitment to sustainability by relying solely on 100% renewable energy sources across the country.
New Zealand has expressed a dedication to being 100% fossil fuel free too before 2025. USA's most eco-friendly city San Francisco, on the other hand, already has a ban on plastic bottles and bags put in place. Clearly, in all cases, there is an eco-friendlier way of doing something. If you wanted to go Whale Watching, for example, you could visit Iceland where it is done respectfully through feeding methods that attract the animals humanely.
Overall, making the right steps to help the environment before travelling could be what it takes to increase travel sustainability. It might be too late once a traveller has reached their destination, even if the trip is only to a neighbouring city.
'Green Travel'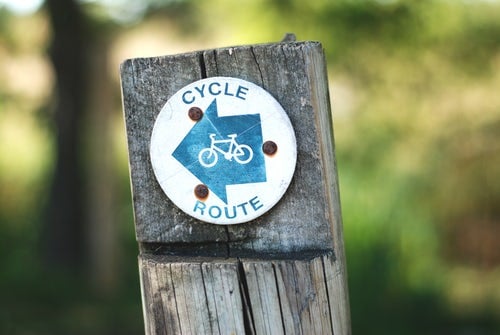 Ideally, we would all rely solely on eco-friendly modes of transportation. This is, unfortunately, unrealistic. After all, global airlines fly around 4.5 billion passengers on over 45 million flights every year. The aviation industry alone actually accounts for up to 10% of the total climate change impact of human activity. What's more, on a personal level, someone making a typical seven-hour flight generates about 20% of the greenhouse gases that the average car driver emits over an entire year. And this is just what we contribute in the skies.
Depressing note aside though, there are ways we can commit to travel sustainability and ultimately reduce our own carbon footprint. Flying less is an obvious solution, but this is not always practical for corporates. Business travellers can, however, opt to fly economy class with airlines that use biofuels.
The World Bank conducted a study which found that the emissions associated with flying in business class are about three times greater as flying in economy class. Additionally, economy class flights using biofuels could cut at least 60% of greenhouse gas emissions compared to regular jet fuel. This is based on the figures behind the biofuel made by a company called AltAir Fuels. Whilst these options may be less convenient, they could drastically reduce carbon emissions, particularly for the frequent flyer.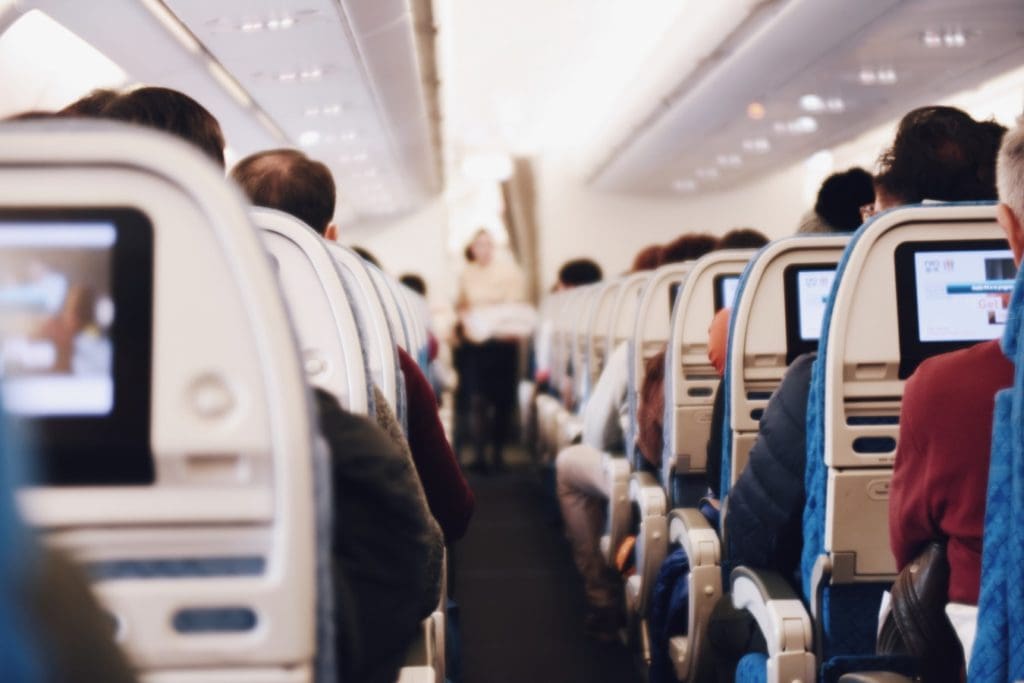 Starting From The Bottom
However, it is not just about the changes we make to the way we fly. Travelling 'green' also refers to the actions we take on the ground. Here at SITU, we are advocating this, becoming recent participants in the UK Cyclescheme. The scheme is a benefit that enables employees to save up to 39% on a bike and accessories. This encourages more and more people to swap travelling to work by car, train or even bus for a bike ride.
This ambition does stretch beyond our office too. As hoped, the findings from the European Cyclists' Federation suggests that investments into cycling infrastructure across Europe are contributing to an increase in bicycle sales across Europe. Conforming to initiatives such as these can make a huge difference, especially considering their benefits to people's health as well.
At the end of the day, making small changes to the way we travel to become 'greener' can make a world of difference, literally. Instead of driving or taxi-ing to your next business meeting, maybe cycle or take the bus. Why not car share instead of making individual trips? Could you fly less luxuriously, yet more eco-friendly? These are all questions to perhaps consider for your next business venture.
Everyday Eco-friendly Change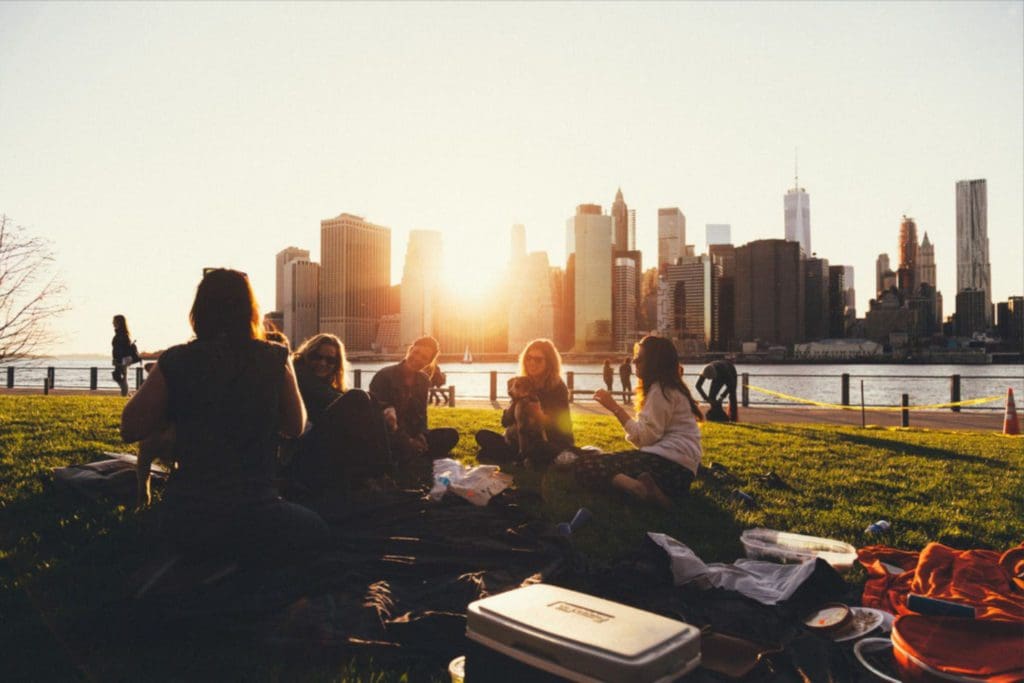 So, we have already assessed some of the ways we can plan our trips to be eco-friendlier, and how changing the way we (both corporates and tourists), choose to travel can better help the environment. However, it is also important to acknowledge how traveller's everyday actions, mid-trip, are just as important for the preservation of the planet. This involves making sure we respect our surroundings. We use electricity and water as minimally as possible. Or try to use reusable products where we can.
Astonishingly, around 60% of UK residents from a huge survey admitted to littering from time to time. In America, 250 million tons of waste and litter is produced each year. It comes as no surprise that over six million tonnes of debris end up in our oceans every year. An obvious fix for excess litter and waste would be if everyone were to simply stop littering and being so careless.
Whilst travelling for business we can always try to reuse items where we can too. This could include repetitively using our bottles, food containers, bags and coffee cups. Biodegradable products are also a bonus, reverting away from the impracticalities of plastic. Limiting the amount we waste and increasing the amount we reuse are great steps in the right direction to reduce personal influences on the planet.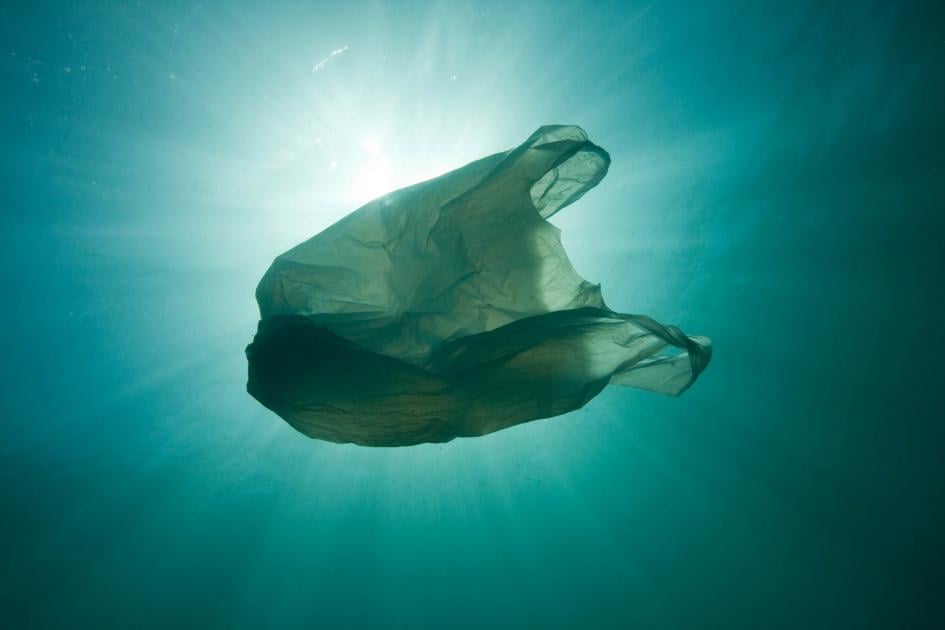 Making A Difference From Home
It is not just what you do outside your serviced apartment either which makes a difference. From the comfort of your own corporate accommodation guests can ensure they are reducing their own carbon footprint. Whether that be merely saving on heating, water, electricity or making sure you recycle and reduce waste. Of course, this all saves money as well. For example, the UK wastes £170 million a year by leaving lights on unnecessarily.
Travellers can choose to stay in the serviced accommodation belonging to companies who advocate eco-friendliness. SITU work with many suppliers who have this exact attitude. For instance, on offer for long term stays at Adagio Aparthotels are key cards that cut off power supplies, specially designed bins to facilitate waste sorting and low energy lightbulbs.
ESA Serviced Apartments also show a full commitment to green initiatives. The company monitors electricity and gas consumption weekly, reduces heating applied in vacant accommodation and shows a preference for recycled/reclaimed materials and products.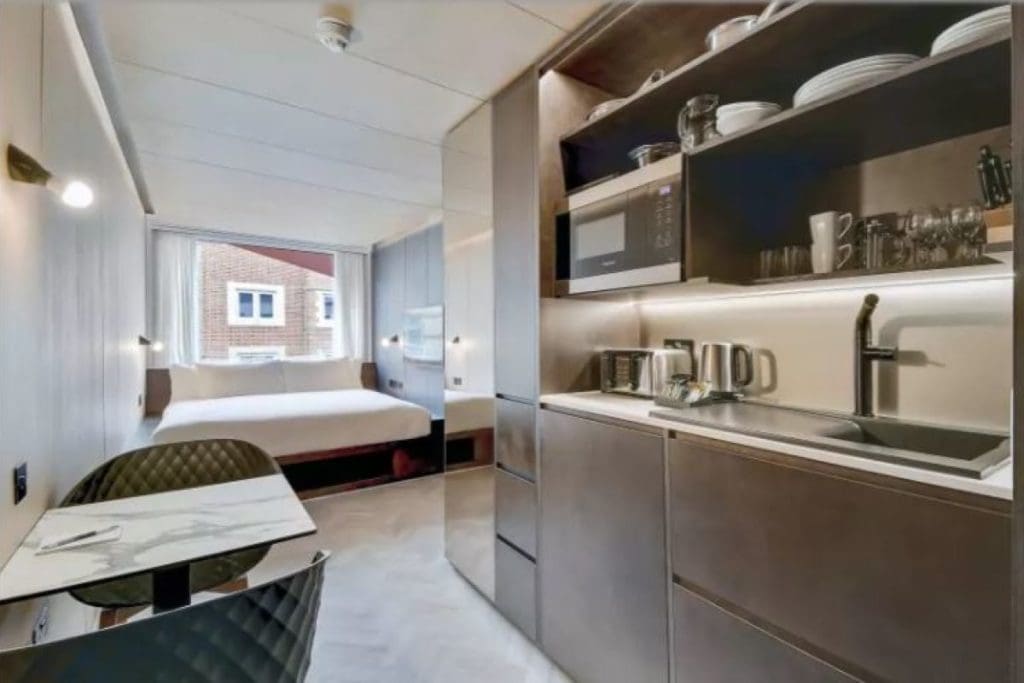 Furthermore, Stow-Away Aparthotels in London are an exceptional example of environmentally friendly accommodation. Stow-Away offers a new sustainable and eco-friendly aparthotel concept based made from 26 re-purposed shipping containers. Their accommodation provides a cosy, comfy stay in the heart of the capital, whilst also ensuring guests that they are residing is one of the best eco-friendly serviced accommodation alternatives in the UK.
The work of these suppliers and many more, as well as guest's efforts to be 'greener', can help improve travel sustainability, across both domestic and international trips.
A Brighter Future
Unfortunately, it is important to remember that some of the negative impacts associated with both corporate and tourist travel are unavoidable. It would be impossible to travel, especially internationally, without leaving some mark on our planet. However, this should not deter us from changing the way we travel where we can. Any attempt to be eco-friendlier can be just as, or even more influential than the negative actions we, as a whole, currently take.