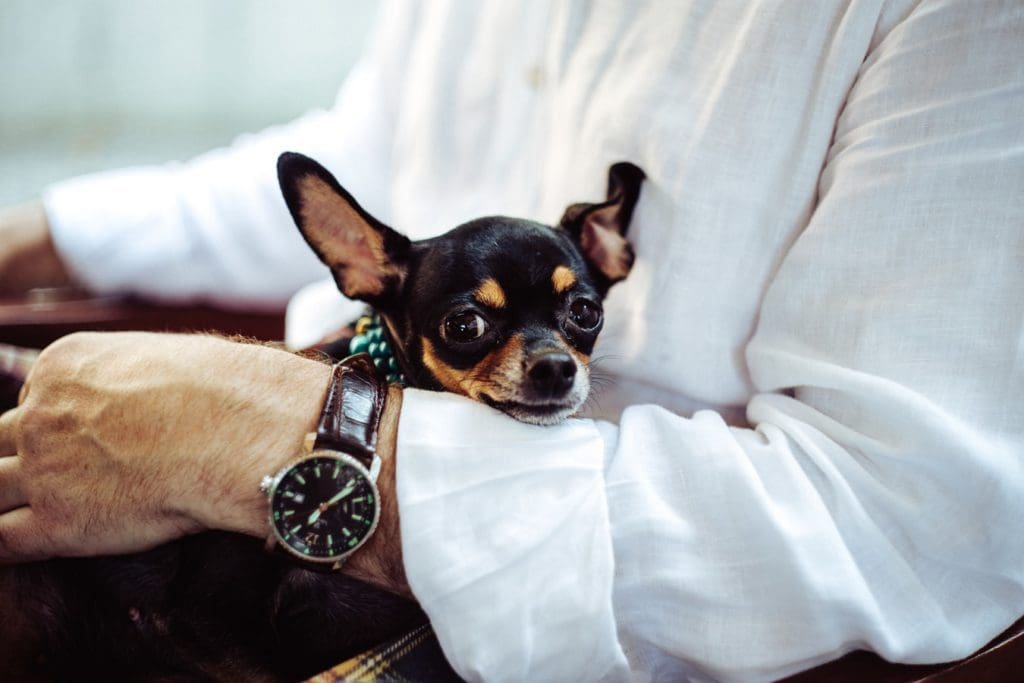 For many travellers, the decision of whether to adopt pet-friendly travel or leave their companion at home is a big dilemma. Typically, so many factors feature within this decision-making process; Are they safer travelling or at home? What would my pet prefer? How will a pet impact my trip?
These questions, and many more, all require consideration. With so much to think about, SITU has identified the 'Pros & Cons' of simultaneous business-pet travel.
Cons
Safety
The safety of you and your pet should always be of the utmost importance. Travelling can jeopardise this value of safety, particularly in places completely new to us. Whilst it is important to remember obviously that both domestic and international trips are likely to entail some element of risk anyway, bringing a pet on your travels can also unnecessarily heighten the chances of encountering trouble.
For instance, it is worth considering that a few countries and their people are less welcoming of pets. It is worth doing some prior research on the attitudes and the quality of pet-friendly environments of the destination you travel to (both nationally and domestically). Xenophobic behaviour and unfavourable settings could put both you and your pet at risk.
It is not just the everyday public to consider either. In several countries across the globe, vets have been known to refuse treatment and care for pets belonging to foreigners. Imagine if an already hectic business trip were to then also involve your pet falling sick or injuring themselves and they were then denied medical attention.
These potential restrictions, therefore, are something to remember and should be considered as a pet travel 'con'.
Distraction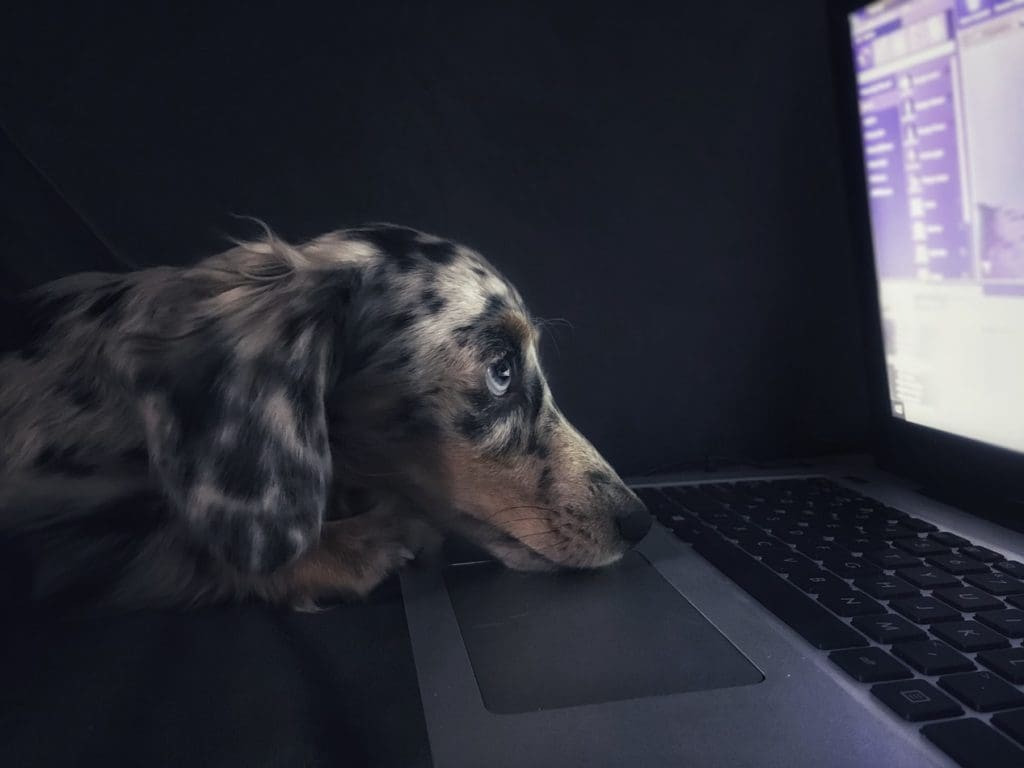 Are you undertaking a business or leisurely trip which requires that you must stick to a tight schedule and cannot afford interruption? If so, it may be worth leaving your pet back at home. As much as we love them and want to see them happy, pets can also require a lot of attention.
Fear of denying them this attention is a distraction and could compromise the quality of your business or tourist ventures. Factoring into the dilemma too is whether the pet can be left alone for a lengthy period of time.
Perhaps your pet could join you to meet business associates or whilst you explore and take part in tourist activities? Again, judging whether it is practical to put others and your pets in these situations is important.
Expenses
To many, this 'con' is irrelevant. Some would argue the time spent with pets is priceless and would pay anything to maintain their happiness. Despite this, those travellers who are limited by a tight budget may be forced to consider alternatives.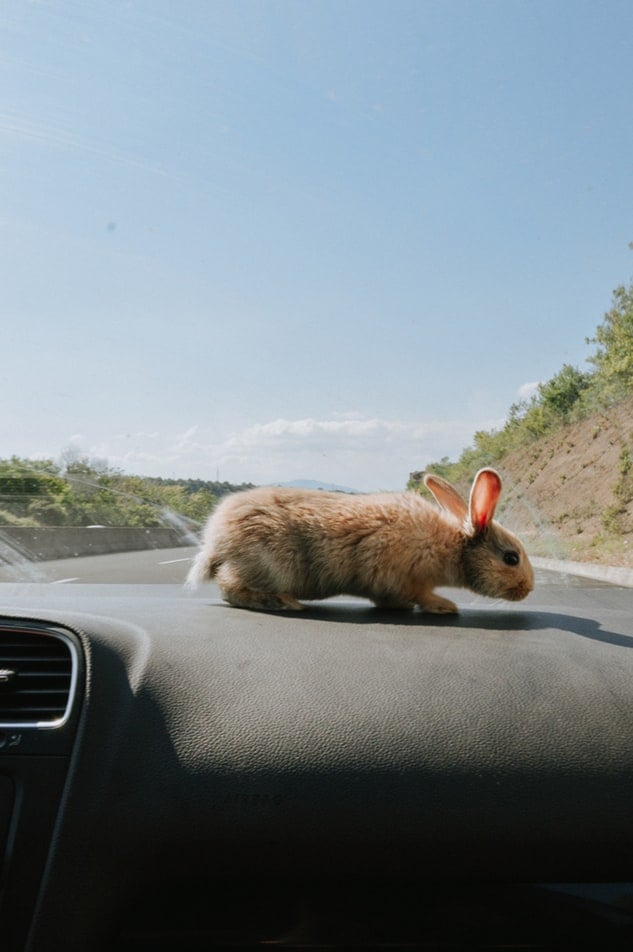 Costs differ though depending on where you are travelling to, the trip's duration and the mode of transport. Flying, for instance, can mean pets need to be microchipped and given a rabies vaccination which can cost up £70, followed by an official health certificate (min £40) which declares pets fit for travel.
Then there is the cost of the actually qualifying the pet to fly, requiring them to hold a pet passport and granting them space in either the cabin or hold.
Follow this Global Guide to Pet Relocation Costs for a more in-depth look into the details regarding flight expenses, as well as information on worldwide custom regulations. Travellers should bear in mind that clearing customs with pets varies in difficulty depending on where you go!
Even for domestic trips, there are costs to consider. Train and bus operations differ in their regulations across countries and internationally. Travellers may have to buy a separate ticket for their pet or might not be allowed with them onboard at all!
Pros
Pet-Friendly Accommodation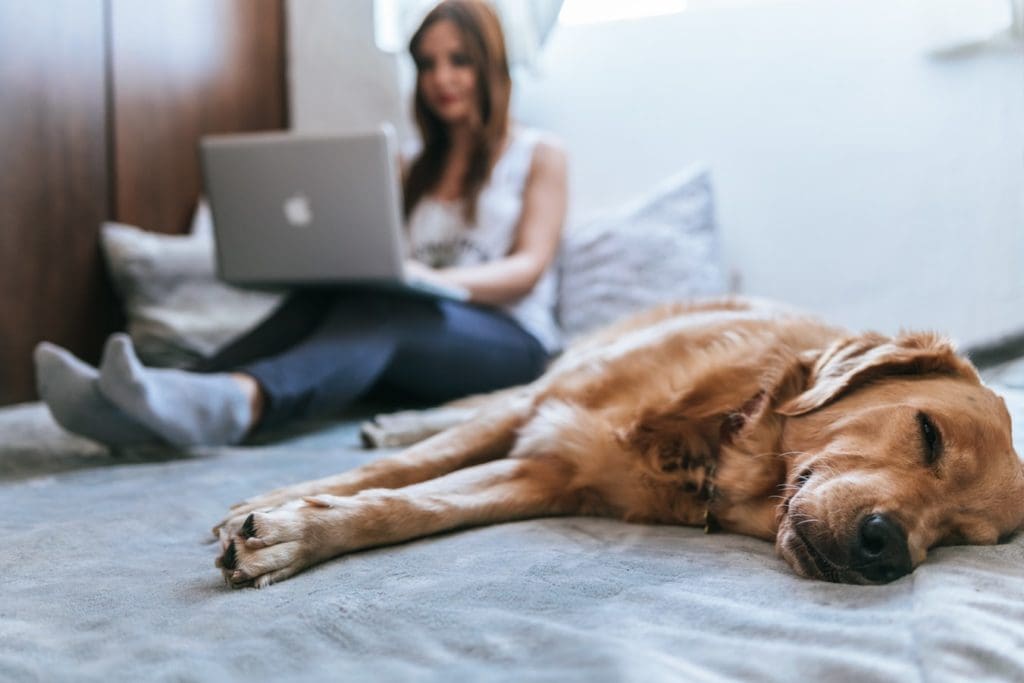 The opportunities for business-pet travel are countless, particularly when staying in one of SITU's serviced apartments. We have a great range of pet-friendly serviced accommodation options across the UK and overseas. Corporate and leisure guests can both benefit from the pet accommodating qualities on offer from providers such as Urban City Stay and Dreamhouse.

For example, those who book stays in the Oxford Garden Apartments in West London will receive a Free Pet Welcome Pack on arrival. This pack includes toys, reusable food bowls, first aid kits and custom printed guides designed to recommend different places and venues for pet owners to visit depending on where they stay. The guide also identifies the best pet-friendly restaurants, nearby vets, pet shops and a list of sitters and dog walkers in the area.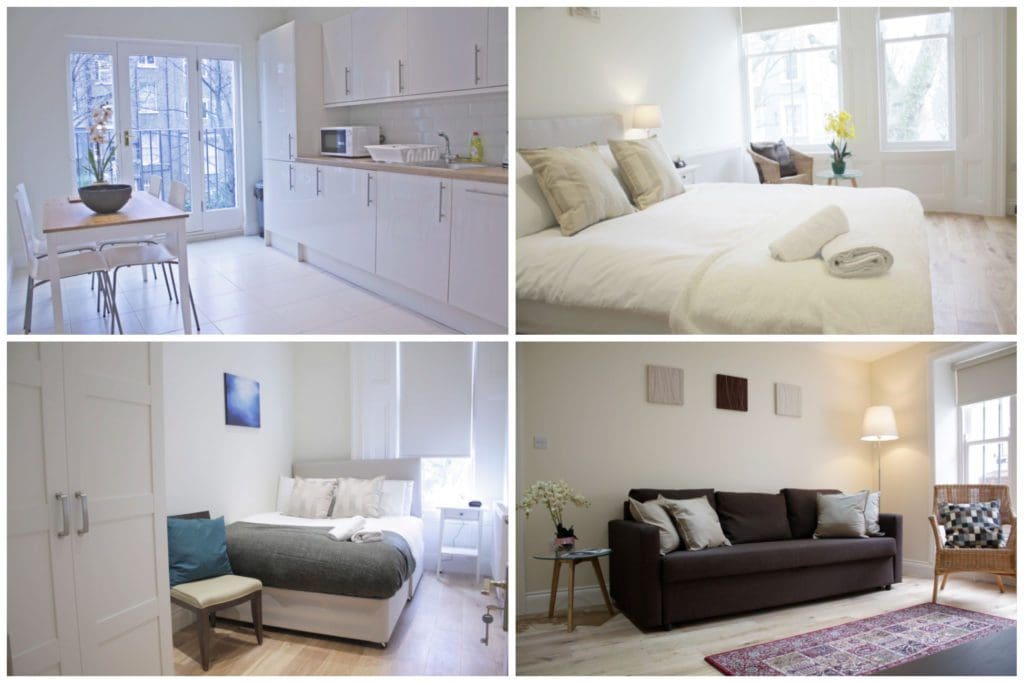 Support such as this from our pet-friendly accommodation suppliers helps to make travelling with pets straightforward. Almost all the potential nuisances and inconveniences involved can be eliminated!
Stress-relief & Peace of Mind
Not many of us could possibly underestimate the comfort of having a companion in their company. The unconditional love a pet provides is known to benefit our physical and mental health. This could be invaluable for those on stressful business trips. Some serviced accommodation providers have therapy animals pass through their buildings for this exact reason!
Having your pet travel with you also banishes the fear that they are struggling at home without you. This is an understandable fear for anyone and knowing that they are safe with you is sure to give travellers a greater peace of mind.
Perhaps the potential stresses involved in transporting your pet both abroad and domestically are worth it, to know they are safe, happy and comfortable in your care?
Therefore, for the sake of both you and your pet's wellbeing, the stress pet travel can relieve is a pro.
Popularity
For most of us at least, the presence of someone's pet gains immediate attention! Typically, the most popular person in the room is whoever has their companion by their side. A regular visitor to the SITU office, Dave the Pug, is a prime example! Pets are a great conversation starter and also put people at ease. You become easier to approach and potentially more relaxed yourself.
Whilst it is important to remember, not everyone is comfortable greeting animals, for many, the sight of them goes down a treat. Moreover, do you want to get some more attention to your social media posts? It is almost guaranteed that travel updates featuring pets are more popular than the regular update.
Summary
It is fair to say that making the decision whether to take pets on your exploits is a tough one. Ultimately, the first step towards clarity should be weighing up the pros and cons we have mentioned, and then identify how they play a role within your own personal situations.
We can come to the conclusion though that if you can afford the expenses (transport, medical etc.), have secured pet-friendly accommodation and are able to manage the responsibilities of keeping both you and your companion happy, pet-friendly travel can be achieved almost effortlessly. Any concerns regarding these criteria, however, could leave you considering the safety and well-being of both you and your pet.