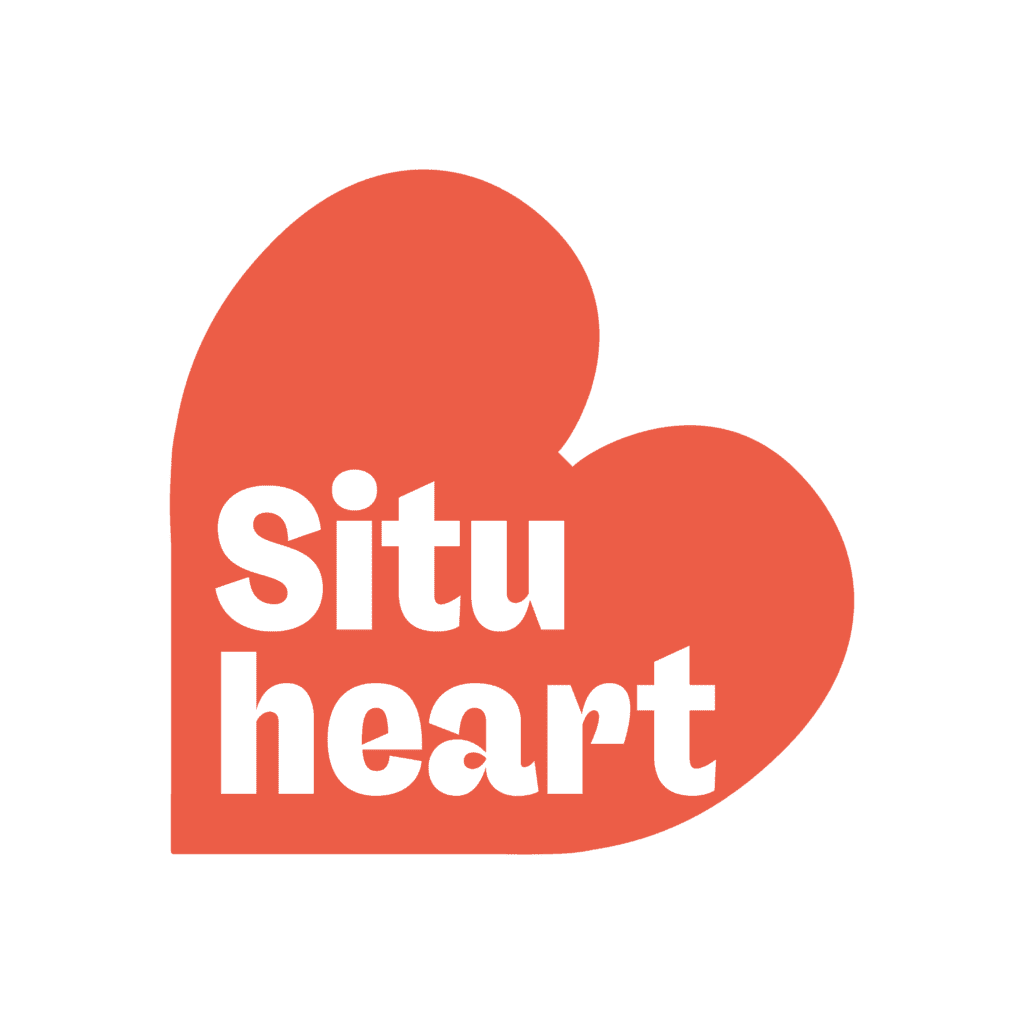 We are on a roll at Situ with our drive to 'Be More Starfish' – which is our comprehensive programme of targets, activities, and initiatives around all matters relating to Environmental, Social and Governance (ESG). There are many plans shaping up under the guidance of our three employee-led and run committees – Environmental; Diversity, Equity & Inclusion; and Charity. Each is working across the business and, externally, are relevant in order to establish tangible steps and actions that Situ can take to really live its ESG commitments. 
Today, we are totally delighted to share the lovely plans that the Charity Committee have developed – led by James Connell, Abbie Erdbrink, Joe Whitehouse, and Rhiannon Lewis.
Aptly named Situ Heart (naturally aligning with our company values 'Led by Head & Heart', 'Enterprising Souls', and 'Champions of Connection'), Situ Heart is the banner under which we will support and provide assistance to charities both on a local and global scale. It's the S (Social) in ESG and fits very well under our ESG Starfish approach. It allows us to make a real material difference directly to people and with causes that mean a lot to everyone at Situ. Our focus is to help causes that tackle the root of societal problems, and just as with Starfish, doing and taking small measurable steps that add up to a large change.
Globally we will be supporting the incredible charity Save the Children, who fundamentally believe in a world where every child has a chance at the future they deserve. In the UK and around the world, they make sure children keep safe, healthy and learning. ​We are in the process of identifying ways that the Situ team along with our partners, suppliers, and clients can offer support – from fundraising to campaigning and volunteering.

Founded and still headquartered out of Exeter in Devon, we also understand the importance of helping our local communities and making a difference with charities that have less visibility or direct funding. Our very first Situ Heart event will be a long walk and litter pick with all money going to the quite wonderful Balloons Charity. They are an incredibly special Exeter-based cause, assisting bereaved children and young people by providing them with individual support and also by educating practitioners (teachers/ counsellors and local authority staff) on how to handle these situations.
All welcome – get your walking boots on!
So, our first Situ Heart event is an 11-mile walk from Exeter Quay to Dawlish Warren – on Sunday, the 4th of September. We will be meeting at 9:30 am in the square by Rockfish on the quay, Exeter (what3words locator – ///brick.proof.twist)
We will finish at The Boathouse pub in Dawlish Warren for some well-deserved food and drink, before catching the train back to Exeter.

JUST GIVING PAGE: Situ: Exeter to Dawlish Warren Walk (11 miles) on behalf of Balloons Charity
MAP: The Route