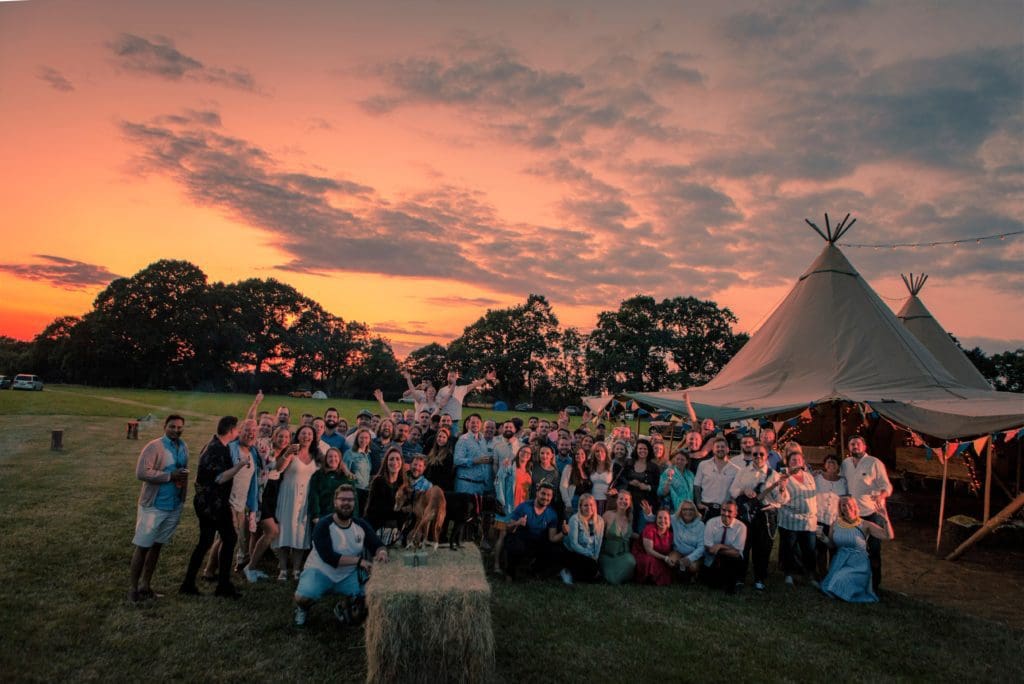 What an amazing day we had last Saturday! It is safe to say SITU's first Summer Party event was an absolute hit!
The idea to hold a networking event and thank our suppliers has been in SITU's task list for a while. However, we wanted to go beyond the usual networking event. So many are usually neither parties nor industry conventions, but we chose solely to focus on bonding and building relationships with our fantastic supply chain of property partners. This is why the Summer Party had an unusual setting and agenda for a business event.
Held at the beautiful Yellingham Farm in Honiton, the SITU team welcomed friends across the serviced apartment industry for a day of fun, live music, great food and games! The stunning weather was, of course, also an added bonus!
Thanks to Wild Tipis we were able to create a fantastic venue. Coupled with a wonderful setting, guests could relax, socialise freely and enjoy the great outdoors.
After an initial welcome and a few snacks, Managing Director Phil Stapleton welcomed the guests. Marketing Director Davin Broadbent then presented SITU's new campaign and talked about current trends in the industry. Later, both guests and our team together enjoyed an afternoon of (competitive!) summer games such as rounders, giant Jenga and croquet. Whilst the games were underway, everyone was also welcome to a delicious hog roast supplied by Yellingham Farm Food.
This was then followed by thoroughly enjoyable live music entertainment from The Thrillionaires. The four-piece professional function band from South Wales produced an amazing performance, getting everyone up on their feet. Combining this with the drinks flowing from the complimentary bar, provided by the brilliant Copper Kiwi, it meant the evening came to a successful end.
We cannot thank everyone enough who attended and helped to create such a special day! We are also already eager to do it all again and cannot wait to see you all and many more new faces at our next Summer Party!
Follow this link to see more pictures from SITU's Summer Party Event 2019!