How To Repurpose Your Commute Time When Working From Home
This article comes courtesy of Luke at Siege Media. Here he explores repurposing your commute time when working from home and provides tips to best use this time.
This past year has brought about some significant changes, many of which are expected to continue to impact our lives for years to come. One such development is the shift in popular opinion in favour of working from home options. Indeed, this year, 1 in 4 Americans will be working remotely. The majority of those workers have expressed interest in keeping that format alive.
With so many people working from home, workers everywhere are saving huge amounts of time that would have otherwise been spent commuting. This poses a question – what should remote workers be doing during this extra time? If you're wondering how you should spend your work-from-home commute, we have some ideas to keep that time productive.
Why Repurpose Commute Time?
As it turns out, the average American spent 35 minutes per day commuting pre-pandemic. That's 19 workdays worth of time that was spent on the road. If you've ever thought to yourself, "There aren't enough hours in the day to accomplish everything I want to," the world's rapid transition to work-from-home (WFH) might just be your saving grace.
While it's a perfectly valid option to use this extra time to get more sleep, for busybodies who can't help but fill their extra time with something productive, we have some valuable ideas for you to try.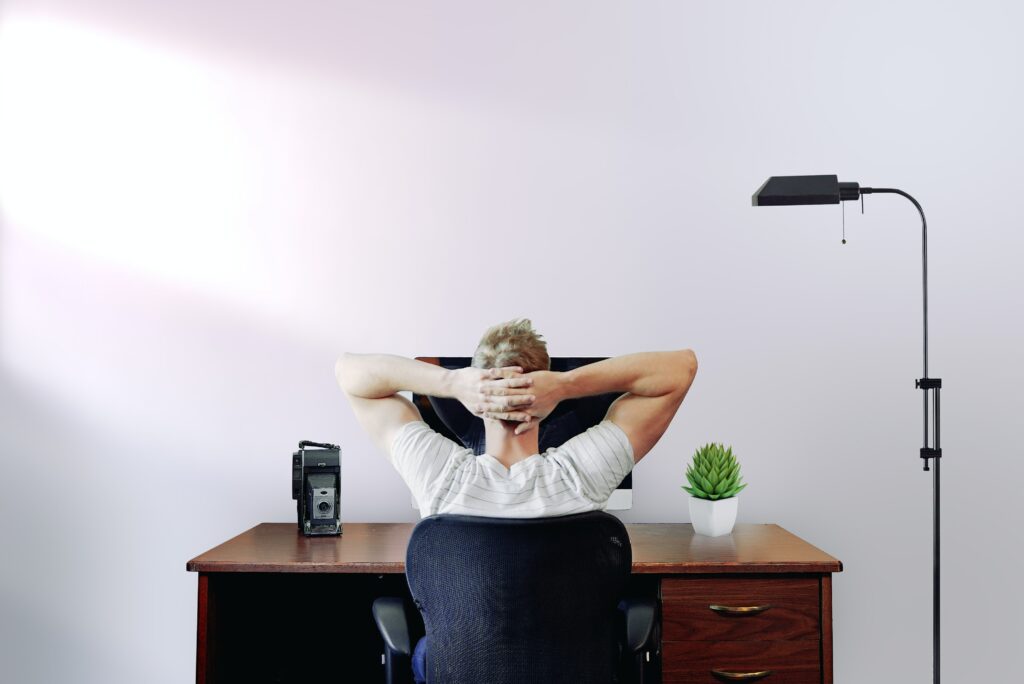 5 Productive Ways To Utilize Your Working From Home Commute Time
Remember, you can use the time saved by not commuting however you want. It doesn't just have to be getting a head start on your work for the day. Take some time to think through what activities would make your life easier and try them out. To get started, let's check out a few popular options.
1. Declutter Your Space
Nothing feels better than a squeaky clean workspace. Not only does decluttering your space free up mental space to do better at work, but the very act of cleaning is a powerful stress relief tactic. Consider not only tidying up your physical space but also organizing your desktop, virtual calendar and browser tabs so that you can begin your day with confidence and clarity.
2. Dress For Success
When working from home, it can be tempting to crawl out of bed five minutes before your day begins and show up to work in your pyjamas. This often results in a drowsy, unrefreshed workday. Getting dressed as you would for work encourages your brain to get in the zone. It boosts your confidence and helping you exude a professional image.
3. Listen To A Podcast
As you brush your teeth and eat breakfast, try listening to an encouraging or educational podcast. This is a great way to awaken your mind and inspire you to accomplish something great. Whether you've been wanting to learn something new but haven't had the time or simply need an inspirational boost, there's a podcast covering nearly every subject imaginable.
4. Brainstorm Creative Ideas
For those with a creative side, it's a terrible feeling when creative inspiration strikes during your workday but you don't have the time or energy to write it down or think through it. Try using your WFH commute to sit in front of a notepad with your thoughts. Allow them to flow so that you don't miss out on your next brilliant idea.
5. Schedule Your Day Ahead of Time
If your days feel like overwhelming flurries of tasks and meetings as soon as they begin, you might benefit from scheduling your next day ahead of time. Time blocking is a great strategy to make sure that every slot in your calendar is filled with something, whether it's a project or a break, so you can have peace of mind that nothing will be forgotten. Of course, it's okay to move things around as needed but you'll be glad you started your day with some structure.
If you can't figure out how to spend your own work-from-home commute just yet, that's okay! Experiment with some options and soon enough, you'll have a daily plan that works for you.

If you enjoyed the work-from-home commute ideas above, check out Tommy John's visual with all 12 productive ideas below.