Relocation is by far one of the most exciting experiences in a professional's life, so be sure to read this article and make relocating to Helsinki a success story.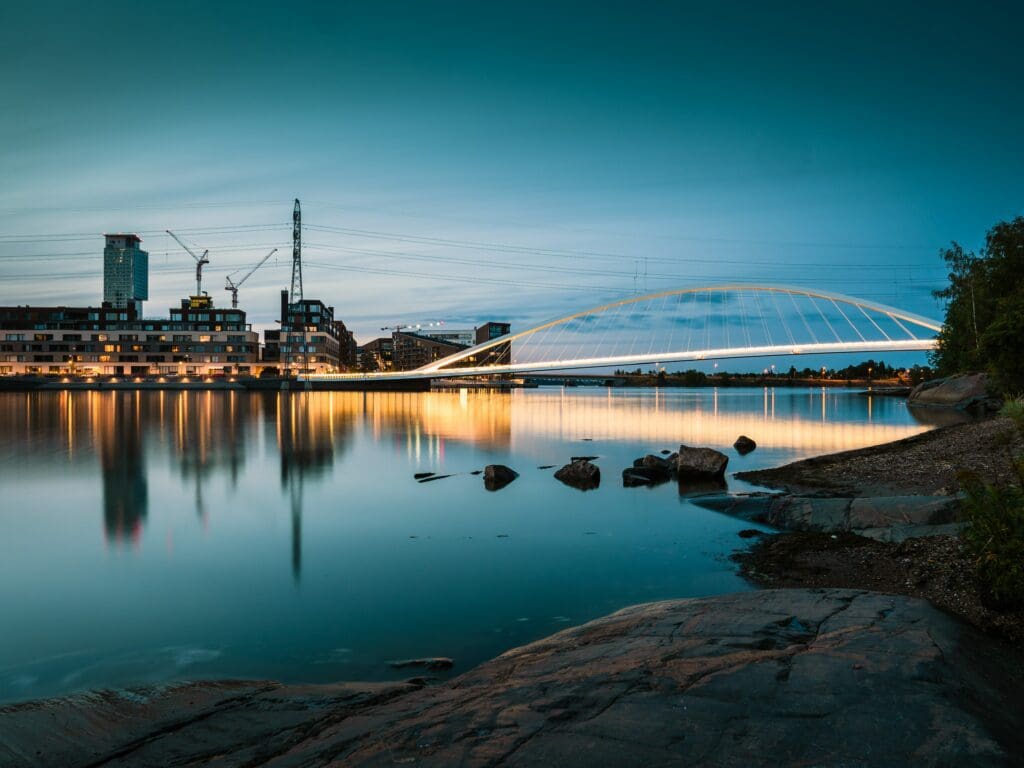 Settling in Helsinki
Chasing employment or establishing a business are among the most common reasons for relocating to Helsinki. Starting up a business in Finland is quick and easy and the state policies encourage new investors. Besides, owning a start-up business allows one to obtain a residence permit in the future. The job market in Finland is dynamic and welcomes foreign specialists.
Helsinki is a bilingual municipality. Finnish and Swedish are used for all purposes in the City of Helsinki. Fluency in English will open many doors as well and it is not impossible to settle in by knowing English alone. However, having a working knowledge of Finnish or Swedish is essential, so be prepared to learn a new language. But don't let this put you off, you can study Finnish and Swedish as part of an integration course, at the University of Helsinki, in private academies, in language cafés, or on your own online.
Finland uses the euro as its national currency and all major cards are accepted. Cash machines are marked by an OTTO sign, so don't forget to look for this in the streets if you need to withdraw cash. Foreign currencies need to be exchanged in a bank or exchange offices in the city centre. Most banks open between 10 am and 4 pm on weekdays only.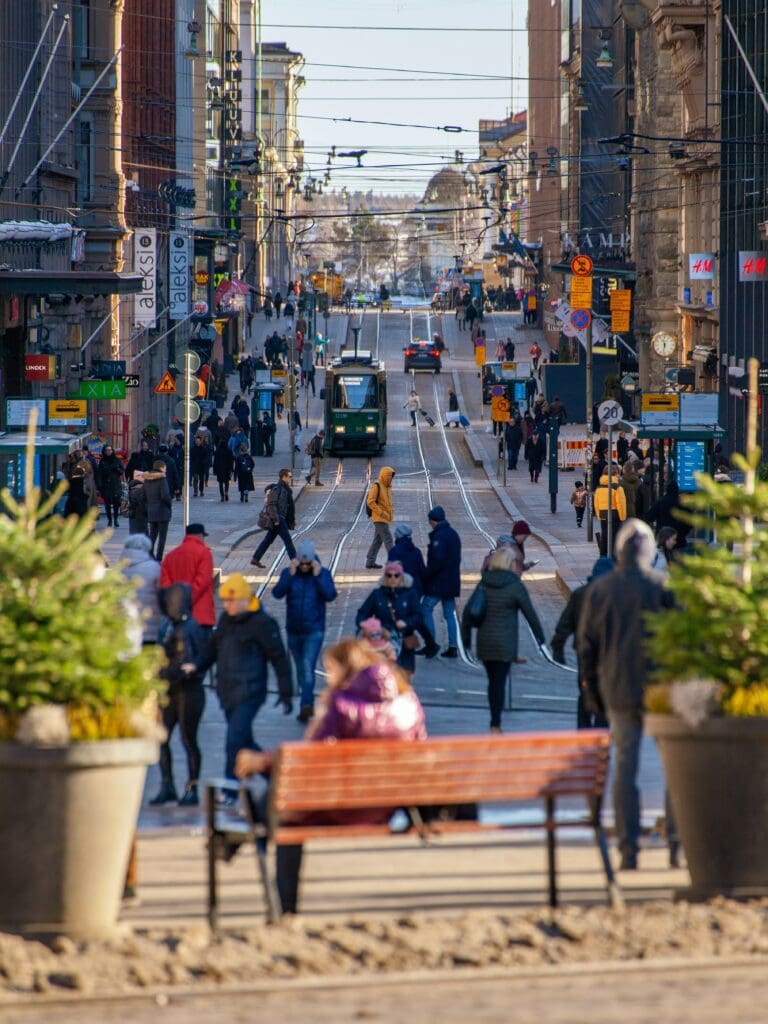 Services in Helsinki
Choosing accommodation for relocating to Helsinki is easy. All areas of Helsinki are safe and public transport works reliably well. The main expense will be rent, and electricity, internet, water and home insurance won't be included, while most landlords will insist on getting home insurance.
Healthcare in the City of Helsinki is easily available. You are free to choose between multiple private and governmental providers. If you are a regular resident of Helsinki, you will be assigned a local health centre that provides acceptable healthcare services free of charge.
Helsinki provides a wide range of education services for all ages. Early childhood education institutions offer good quality and affordable services for all children. School education is usually of high quality, regardless of your neighbourhood and school. In addition, Helsinki has the best opportunities in Finland for university education in applied sciences and technology.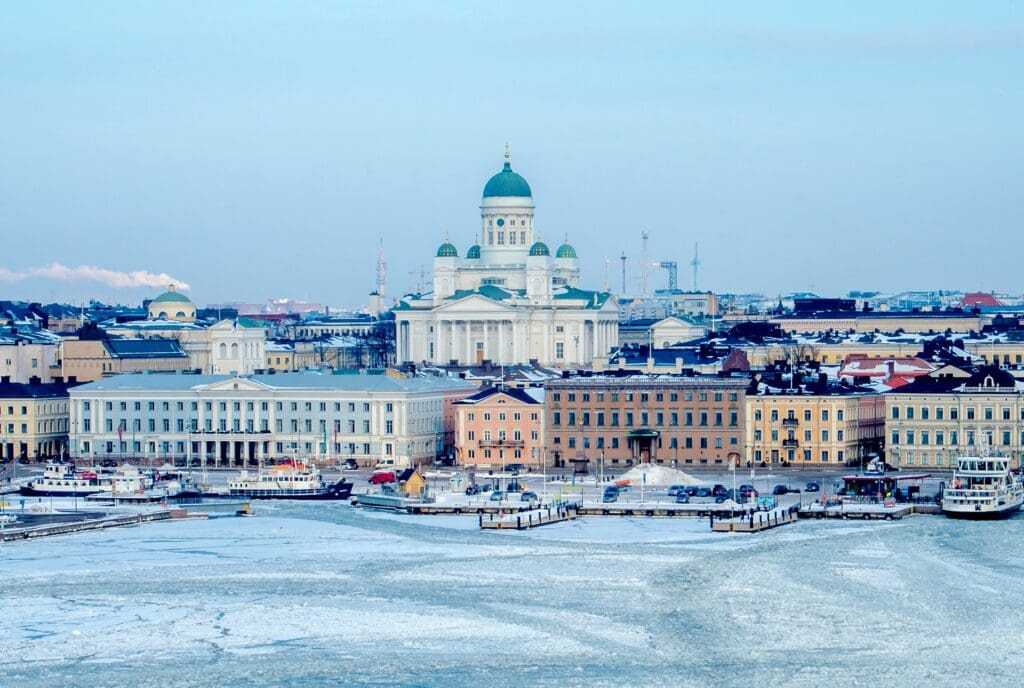 Recreation in Helsinki
Relocating to Helsinki is a grand idea if you wish to discover the adventurous side of yourself. The capital of Finland offers world-class facilities for a harmonious combination of work life and leisure. In Helsinki, entertainment starts right at your doorstep. You can enjoy a variety of cultural and sports activities close to nature.
The Finnish are very active and sporty as the weather and the stunning nature inspire them to go outdoors, so many forms of outdoor fitness are popular among people of all ages. Joggers take over city forests in summer, and skiers – in winter. Multiple skiing and running competitions are held annually at all levels. Water sports are immensely popular, especially in summer, and most households tend to own – or want – a boat.
Wherever you live in Helsinki, green parks and forests and a beach are always within walking distance. It is common to have a patch of land near your home where you can grow your crops, from herbs to vegetables. City gardens are rented from the local government, you choose a plot near your house or just a site you like, then apply and wait. Sometimes there may be a waiting list, or some plots are only allocated to residents of the nearby area. But don't worry, in general, plots are easy to find and rents are affordable.
Potential drawbacks of relocating to Helsinki
The harshest aspect of life to put up with is the short daylight hours. This may come as a shock if you haven't visited Scandinavia before: from November to March, it gets dark at three o'clock in the afternoon. It may severely affect the mood and general well-being of locals and newcomers alike. So, many Finns try to spend their winters in warmer countries. When summer comes, Finland turns into a resort again. The locals start wearing shorts when it is +15 degrees, and 25 degrees is a heatwave.
---
Relocating to Helsinki may be one of the best decisions to make, and you can have the time of your life here if you know what to expect. Browse our serviced apartments in Helsinki to find your ideal 'home away from home'.