SITU's Own Corporate Travel | Meeting our Supplier Account Managers
Becky Yates – SITU Supplier Account Manager

Kristi Hext – SITU Supplier Account Manager
For our Supplier Account Managers, April and the preceding months have particularly busy. Creating and maintaining relationships with our suppliers involves plenty of corporate travel, which often means accustoming to life in countries all across the globe, whilst maintaining a packed schedule. It is far from a free holiday!
Due to the fantastic work they are doing for SITU currently, we thought we would ask our Supplier Account Managers Becky Yates and Kristi Hext about the ins-and-outs of corporate travel, as well as their own experiences. Between them this year, they have flown to Paris, London, Dublin, Frankfurt and Luxembourg, whilst along the way maintaining business relationships and gaining much experience about the itinerary of business travel. We asked them a few questions to gather better insight into their visits.
1. What is your role at SITU?
Becky: "My role at SITU is to build and maintain relationships with our partners and to source new properties in locations of demand for our clients."
Kristi: "As a Supplier Account Manager, my job is to respond to partnership enquiries and source supply globally, on a demand basis. I also speak regularly to current suppliers to ensure all their information is up to date, keeping them informed on enquiry statistics within their areas."
2. Where and who have you visited?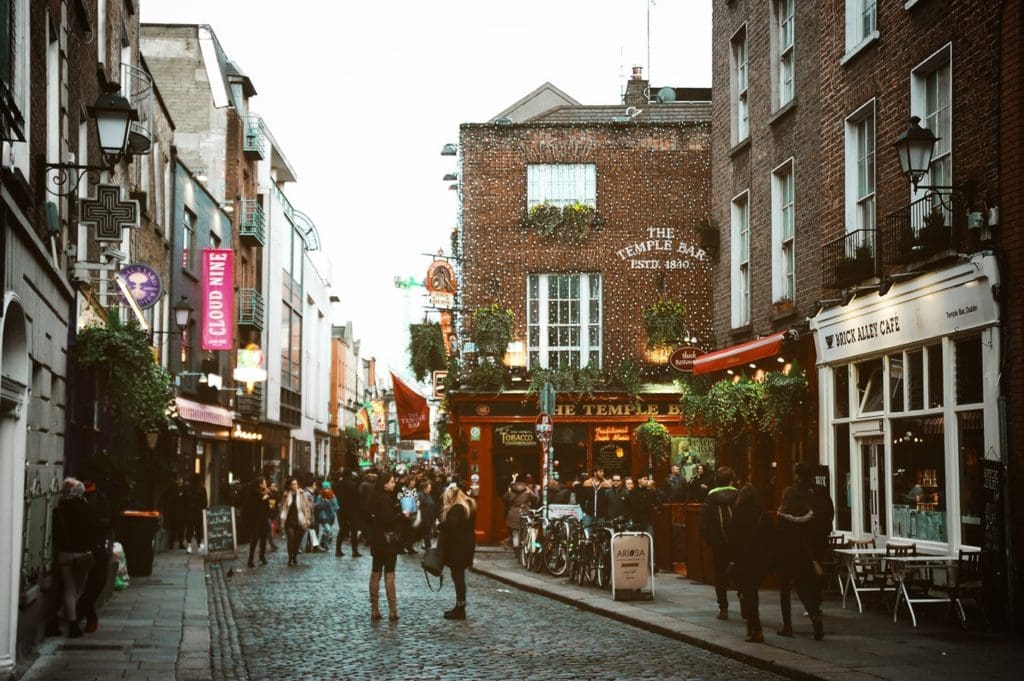 Becky: "This month I visited Dublin. I met with The Key Collection, Staycity, Ireland at Home, Sweet Inn, Your Home from Home as well as Dwellworks, Dublin City Apartments, Canbe Superior Hospitality and Premier Suites. I also went to an ASAP networking event in the evening and mixed with a variety of our other partners."
"Last month I visited Frankfurt, enjoying catch-ups with Element Frankfurt Airport, Dwellworks, Adagio, Frasers, Ascott Citadines, Adina, Residence Inn Frankfurt, Brera Serviced Apartments and Vision Apartments. I also visited Luxembourg in February and met with The Queen Luxury Serviced Apartments, Dwellworks and Key Inn. It would be great to visit Milan next!"
Kristi: "When I travelled to Paris I met with My Flat in Paris, Frasers, La Reserve, Stay City, Appart City and Residhome. My recent trip to London involved meeting with Bridgestreet and Dolphin Square."
3. What are of the purposes of these supplier trips?
Becky: "The main purpose of these trips is to further our working relationships with our partners. This way we create a seamless process when the Account Managers enquire at their properties."
Kristi: "I think the priority is to get a good understanding of the local areas. I visited local eateries and tested out the public transport. It was good to see how easy it is to use for travel around business districts, town centres and airports."
4. How do these visits benefit SITU and the suppliers?
Becky: "It is important for us to see and sometimes experience the properties and cities first hand so that we can make appropriate recommendations for our clients in terms of where is best to stay and how to get around."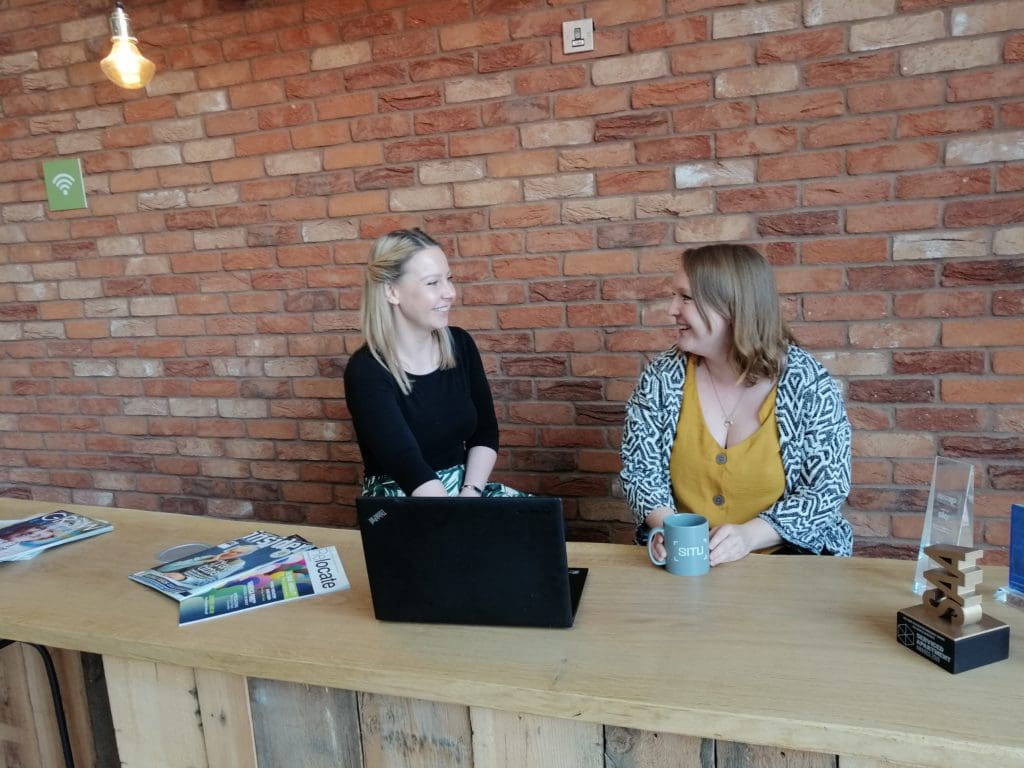 Kristi: "Trips allow us to see the properties first. This way we can report back to the sales team, ensuring what we are describing to our clients is accurate. Building a rapport with our suppliers is also a vital part of the visit, for them and us"
5. What were the demands and challenges of corporate travel and how did you manage them? What advice would you give someone managing a similar trip?
Becky: "I think planning and organisation is key. For many cities now they have specific apps targeted for regular travellers to make their lives easier. In Dublin, there was the mytaxi app (equivalent to Uber) and in Luxembourg, it was an app called Mobiliteit which assisted with public transport options around the city."
"New and large cities can be daunting. As a solo female business traveller sometimes you don't feel like venturing out in the evening and facing public transport again in the dark. This is why kitchen facilities in your apartment can be such a life saver."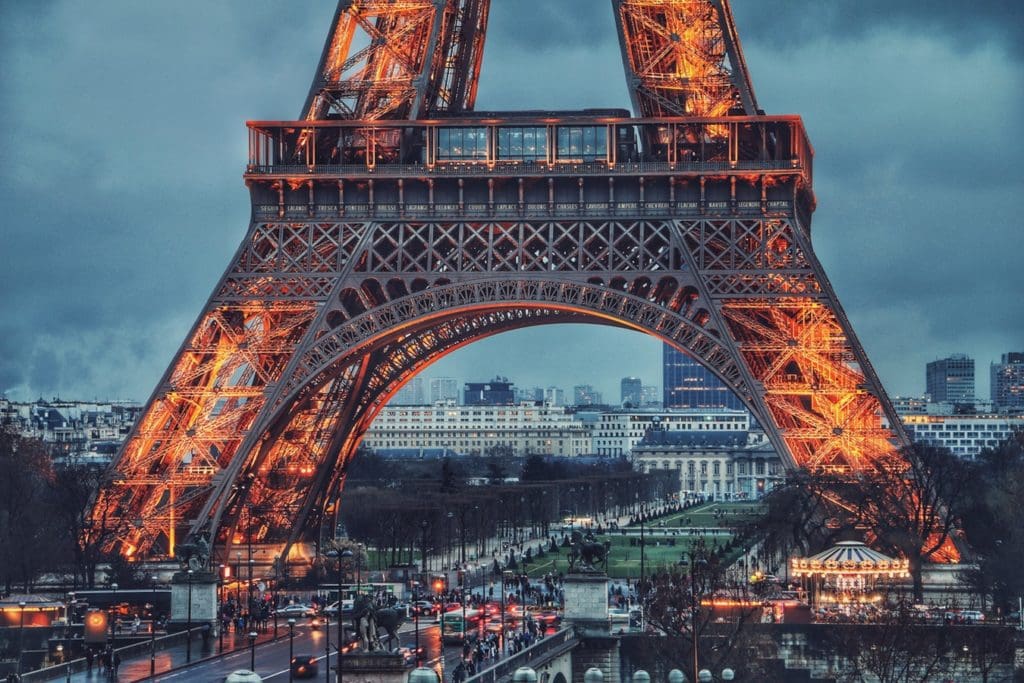 Kristi: "I found it challenging to travel across Paris via the metro system in a tight timescale. My advice though would just be very organised and plan your trip in advance. I downloaded a metro map on my phone before I left for Paris which helped me get around the city."
"You should ensure you have all contact numbers to hand for meetings in case you get lost or are running late. I also created an itinerary so I knew where my next meeting was, what time it was and in what location. Next time, I would spend an additional day to see more suppliers and spend more time exploring the location."
6. What have been the highlights of your travels?
Becky: "I was surprised by how small each of the cities actually were and how easy it was to gravitate my way around the city with relatively little knowledge on them."
"It was great to see a different side to cities. Frankfurt is renowned as a business city. However, has a beautiful old town and a lot of culture. Next time I would like to spend some more time in places such as Dublin at a slower pace to really get to grips with the city as its such a lively place!"
"I met some really fantastic and friendly people which reminded me why I work in this industry. It's great to finally meet the people you've been emailing months on end in person and cement the working relationship."
Kristi: "I made some great connections and will be meeting some suppliers for a catch-up coffee next time I visit. I also had an evening to myself so I got to walk around the Arc De Triomphe and had dinner facing the Eiffel Tower. Great memories!"
The work Becky and Kristi do for SITU is invaluable. We appreciate the relationships we have with all our suppliers across the globe. Building practical, cooperative relationships is essential for the success of our company. This is not the last of their corporate travels either. Our Supplier Account Managers are making plans to visit many more suppliers and their serviced accommodation in the future.