Hotel or serviced accommodation… Are you torn between the two options? It's a personal choice of course, but increasingly people are turning to serviced apartments to stay in when working away from home, as the more home from home environments they offer. Now, let's get into more details about why book serviced accommodation!
The option to self-cater and enjoy familiar foods and routines. Separate spaces to work and rest in and the whole life like a local vibe that so many travellers now seek.
Covid has also heightened our senses to wanting autonomous environments that we can manage ourselves. Lessening exposure to possible infections and even if needed be allowing us to isolate more comfortably than a hotel room would permit. So, why not book serviced accommodation?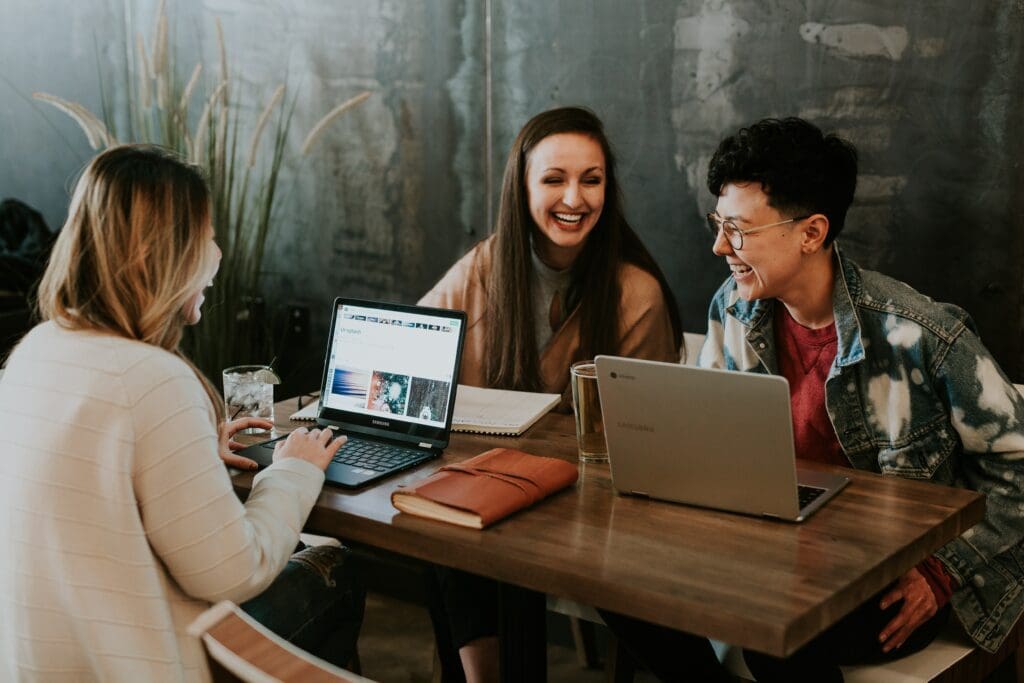 Having decided it's apartments you need… Why book serviced accommodation?
Like any accommodation booking its useful to compile a checklist of requirements before you start the process along these lines:
How many people need accommodation?
What's the duration of stay needed including arrival and departure dates? And flexibility of these, particularly for longer stays?
What's important from a location point of view? Does the accommodation need to be close to place of work, transport links etc?
What's the budget – the minimum and maximum you are prepared to spend a night. Reality check maybe needed here. The more central you want the location to be the higher the average nightly rate will be. Length of stay may also have an impact – often the nightly rate will drop for stays of more than seven nights v a stay for only one to two nights.
Are you looking for a particular standard of accommodation? Luxury v something more standard, this of course will also impact on the cost of the stay.
Booking terms and conditions – how flexible are they – e.g. cancellation clauses?
Anything else to consider, special requirements such as access to parking, gym facilities etc?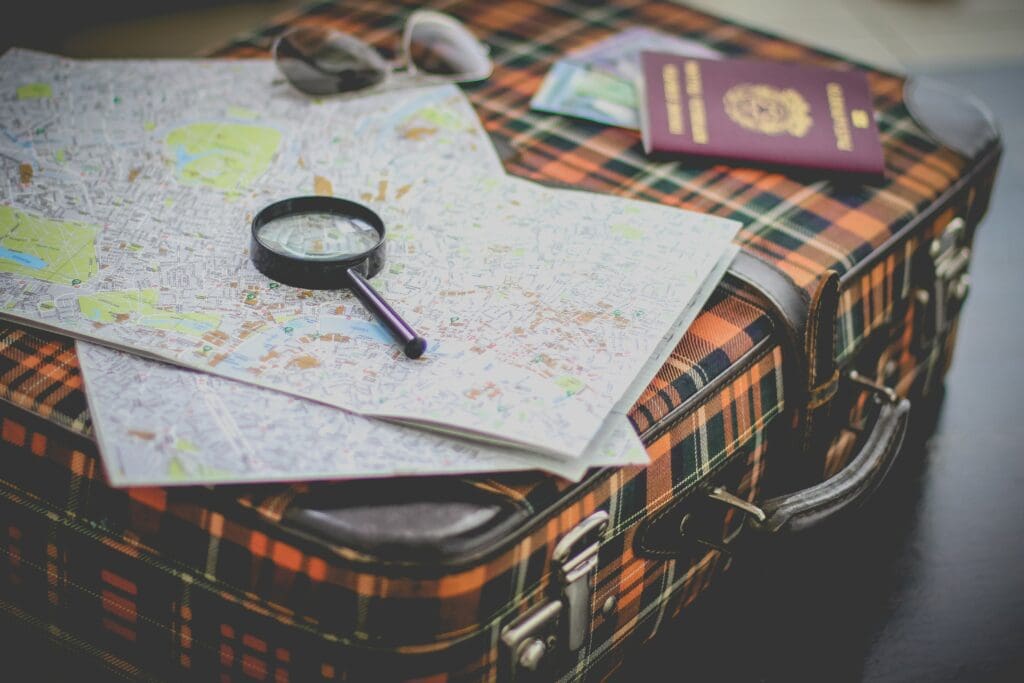 List in hand – what now?
Google – a quick google for something like "serviced apartments in Paris". This will return a potentially bewildering array of options that is likely to fall into the following categories.
Serviced Accommodation agencies – such as Situ. An agency that specialises in aggregating professional serviced accommodation operators from around the globe into a single point. All verified and quality checked to an agreed set of standards. Online booking options usually available and full access to experienced and knowledgeable travel councillors that can willingly help you with your booking and cover off all your questions. Very reassuring, not only for the booking in hand – but future ones as well.
Apartment operator – specific to that one location or may have apartment options in several key locations beyond Paris – such as London. May have both online and offline booking options and one would hope an expert on their specific location, but may not be able to help with future. Requirements if they don't have properties in the locations, you need
Online Travel Agent (OTA) – such as booking.com. Typically, a wealth of options – all bookable online, can be tricky to get offline support to answer any questions and provide reassurance.
Want to explore other options?
Travel Management Company (TMC) or Relocation Management Company (RMC). Worth checking if your company has one of these under contact to help with travel and accommodation arrangements. If so get in touch and see if they can help
Jargon buster! True to form and like any other industry, the serviced accommodation industry has load of jargon, here are a few and what they mean:
Serviced – this means the accommodation/apartment is ready to move into and all services such as utility bills, Wi-Fi, cleaning and maintenance are included in the rates.
Aparthotel – this is a combo of hotel and apartments. The check in experience is like a hotel, but your "room" is an entire apartment. The aparthotel may have other hotel type facilities on site – such as a restaurant, bar and fitness facilities
Studio apartment – if you are booking one of these then its an open plan living/kitchen/sleeping space with a separate bathroom.
Duplex apartment – for duplex read stairs! The apartment will be on two levels usually splitting the bedrooms from the kitchen/living and dining rooms.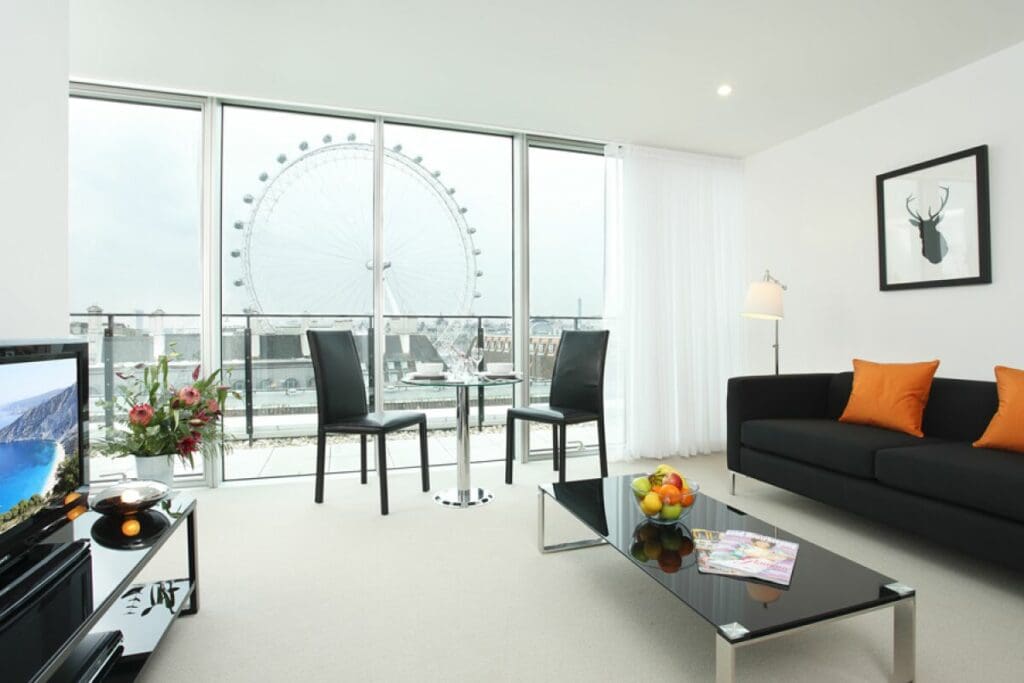 Pointers to look out for!
The pricing model for serviced apartments tends to be per night, per week or per month. And usually, the longer your stay the lower the nightly rate is. Note that the VAT rate drops on night 28 from 12.5% down to 2.5%. (From 01 April '22 The VAT rates will increase to 20% from nights 1-27 and then 4% for night 28 onwards)
Check that you have an inclusive rate – with all services included – utilities, weekly servicing/cleaning and laundry.
Sometimes (but not often) for a long length of stay you may be asked to sign a lease agreement
Like hotels – terms and conditions will be in place, so check where you stand when it comes to cancellation clauses etc
Payment terms: For short stays – payment terms are typical to a hotel – payment up front or on arrival, for longer stays – there will be a requirement for a certain number of nights or weeks to be paid upfront and then invoice terms and durations can be discussed.
Serviced apartments really are mainstream these days and can be as easy to source and book as traditional hotels. But just like booking a hotel, it's worth doing your research and if needed arranging accommodation on a regular basis building a relationship with a reputable company such as Situ.