You may have heard this new buzz-word in the business travel industry recently – 'bleisure'. So what's it all about?
Bleisure is a blend of the words 'business' and 'leisure'. This means that vacation days are added on to a business trip, making it part business and part-leisure. This is becoming very popular and challenging the traditional business travel model. Business travellers want to make up for holiday time lost during Covid-19, and perhaps take friends and family along for the vacation part of their business trip.
But deciding which destinations are suitable for extending your business stay can be challenging. To help you on your way, here's our list of top cities for your next bleisure stay.
1. Singapore
Singapore is an entrepreneur-friendly city with a wide range of great opportunities. The city has been listed as one of the best countries in the world for doing business in. And it's no wonder that Singapore is a popular business destination. Situated in the heart of Southeast Asia, this makes it possible for businesses to access a market of 3 billion people within a few hours' flight.
At the same time, it's a great place to take a break from work. Relax in what is said to be the greenest city in Asia, with some incredible eco-attractions. Singapore is dedicated to economic and environmental sustainability, with 80% of the city's architecture becoming eco-friendly by 2030. So apart from unwinding in the city's leafy environs, you can spend a serene few days absorbing what it's like to live in a city that's actively working towards a green change.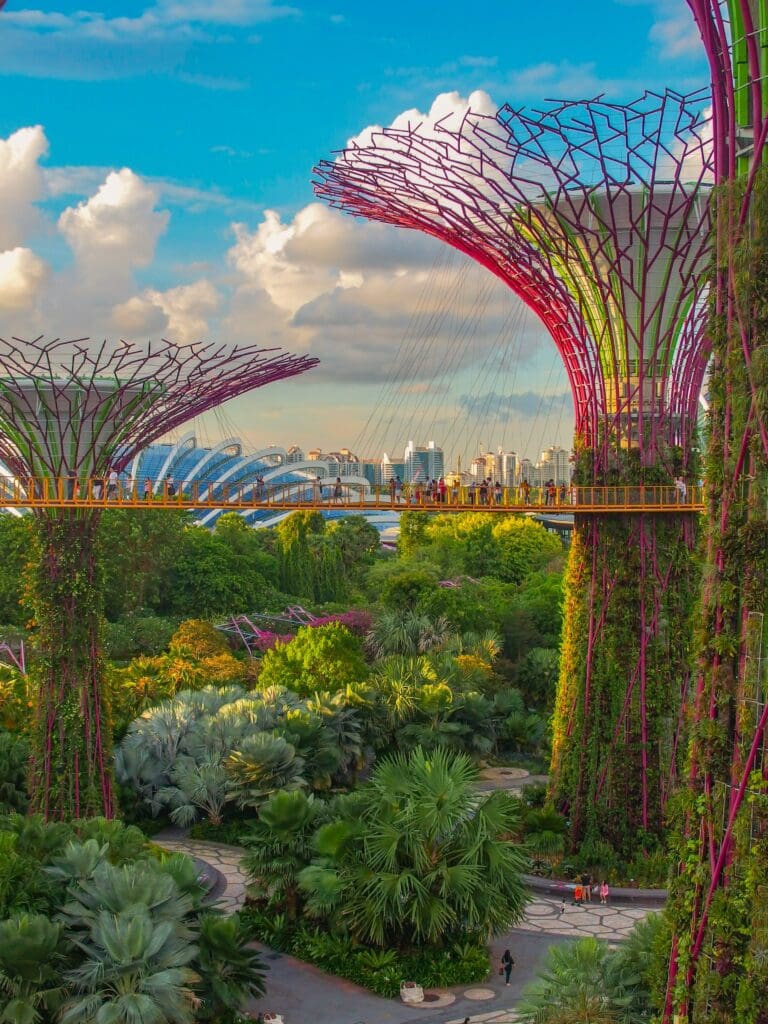 2. Tokyo, Japan
Tokyo is one of the best cities to choose for your next bleisure stay. Japan has the world's third-largest economic market after the US and China, as well as the second-largest computer and telecommunications market in the world.
But besides being great for business, is Tokyo a good place for a few days off? That's an easy yes! Tokyo is one of the most unique places to visit, with its soaring buildings (and massive billboard screens), city lights, fascinating culture, and one of the best cuisines in the world.
Make sure to check out the best food in Japan in our blog piece, All the most incredible food to try in Japan.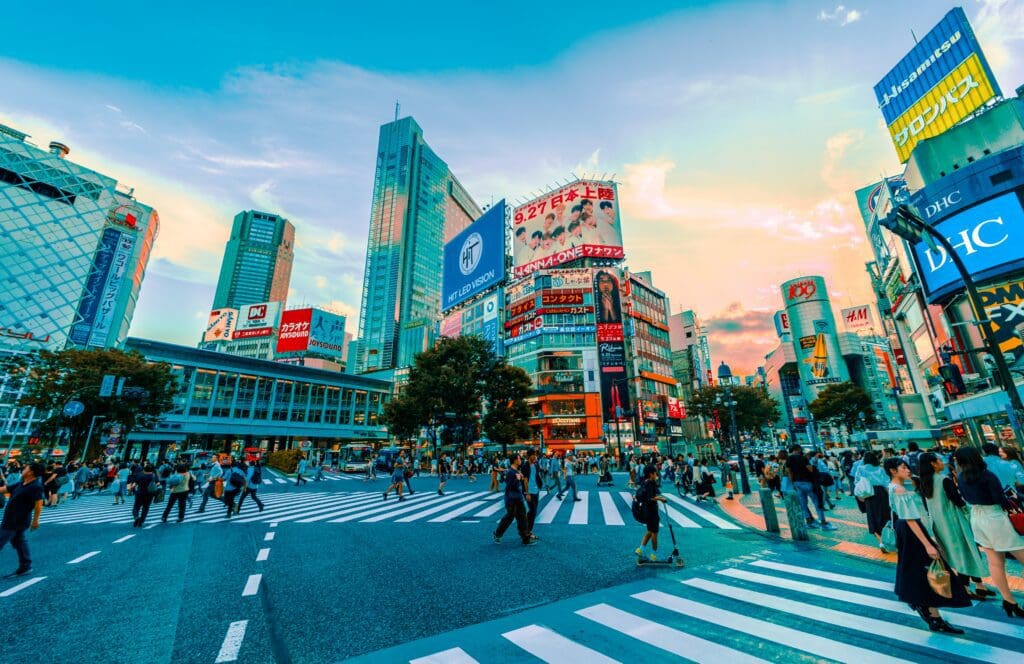 3. San Francisco, US
Dreaming of doing business in San Francisco? Go for it! It's the financial centre of North California, so It's a great place to visit for your next bleisure stay. But is also a wonderful city to relax in, with its charming, steep streets and dreamy architecture.
The city's history as one of the country's largest LGBTQ+ communities, as well as the counterculture movement in the 1960s, has opened up an impressively diverse demographic here. This has made San Francisco a great global community to do business in, for both small and big companies.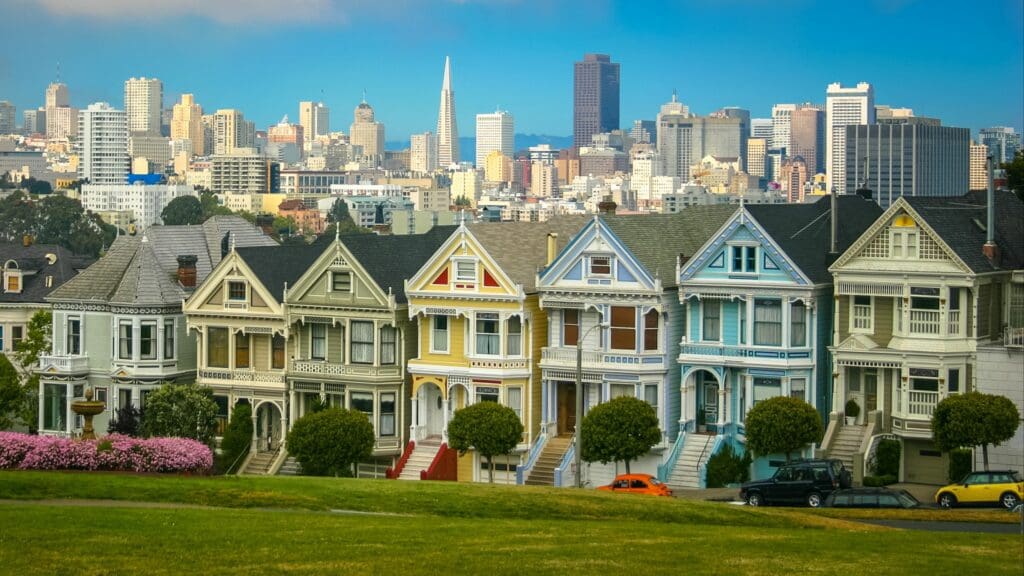 Find out more on our blog piece Five things to do on a business trip to San Francisco, USA.
4. Toronto, Canada
It's no surprise that Toronto is on our list of top places for your next bleisure stay: it's one of the greatest cities in the world to do business. The city is often ranked at the top when it comes to global competitiveness, innovation, and quality of life.
However, the highlight of extending your stay in Toronto (if you have enough time to travel out of the city) is, without doubt, experiencing the incredible beauty of Canada's nature. Canada has it all. It's home to 16 UNESCO World Heritage Sites, the longest ski season in the world, the northern lights, and even polar bears – not many places can beat this!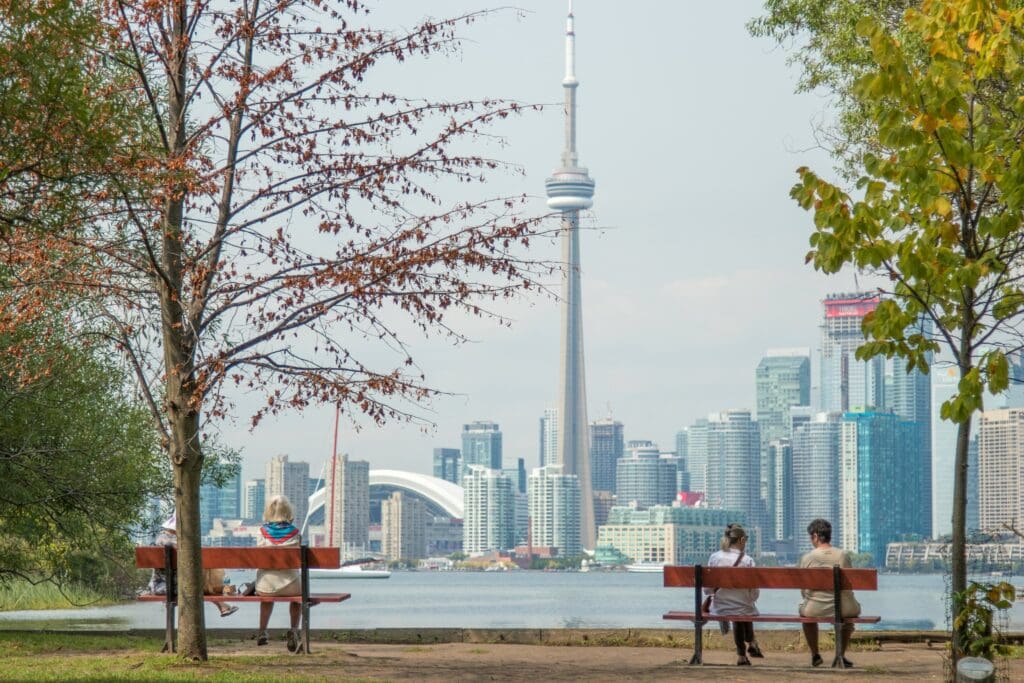 Check out our blog post Relocating to Canada? Here's everything you need to know.
5. London, UK
There's a reason why London is one of the world's most visited cities, it has something for everyone: from history and culture to incredible food and business opportunities that you just cannot miss out on.
London is an excellent location for all sorts of businesses, but especially those that are in the technology or finance industries. As one of the economic powerhouses of the 21st century, London presents quite an interesting image – one that is engaged in history without ignoring the future.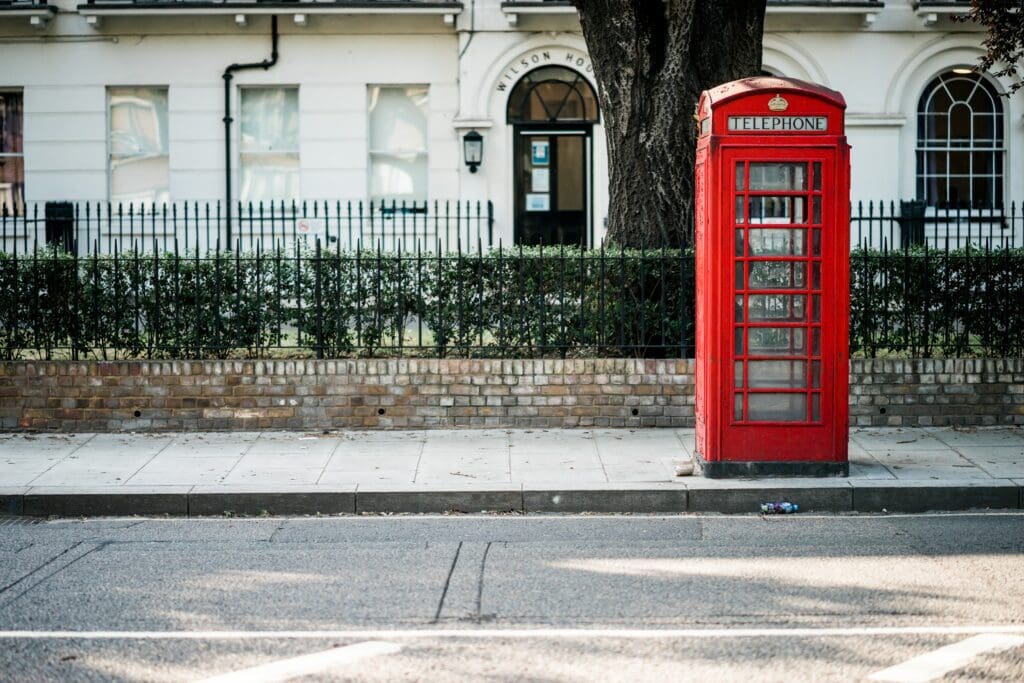 Looking for some nice parks to visit on your trip to London? Here are some of our favourites: Top 6 best parks in South London
6. Berlin, Germany
Berlin is one of the most accessible and exciting destinations for a business traveller, you'll easily find people to connect with here both for business and to socialise, just by being yourself.
The city is the German capital housing big and globally recognised companies. As an important business hub in Europe premiering in various sectors, Berlin is also a paradise for architecture.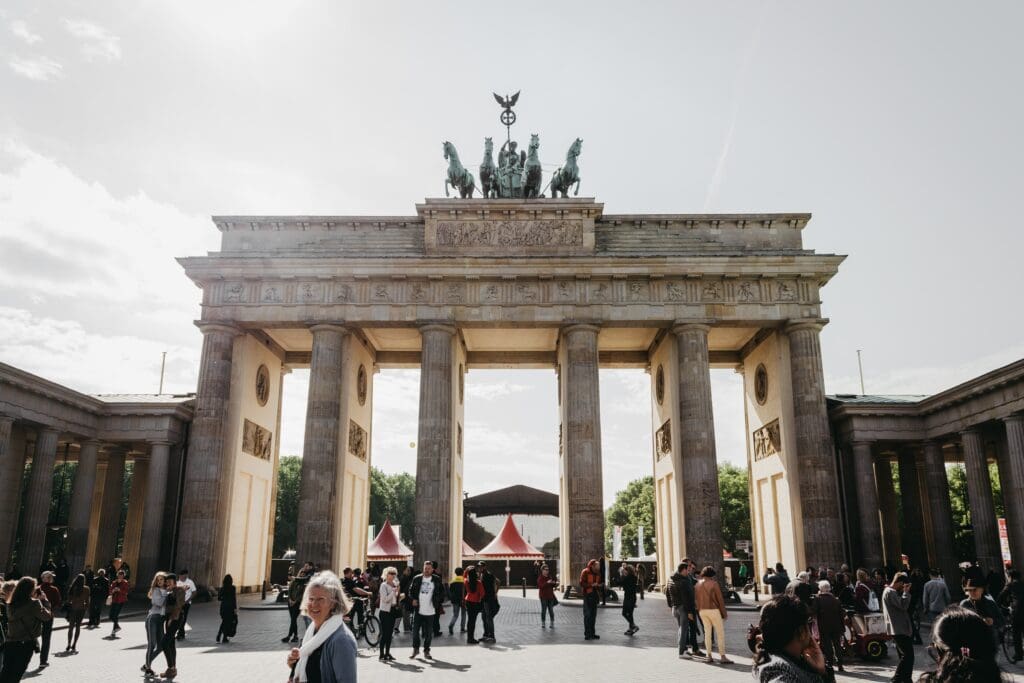 Need to find an office space in Berlin? Have a look at our blog for the best places around: Looking for hot desk & coworking spaces in Berlin?
7. Madrid, Spain
Madrid is a beautiful city in the heart of Spain, certainly one of the best cities to visit for your next bleisure stay. Here you can pretty much start talking to anyone on the street, without being glanced at!
People in Spain are known for their warmth and laidback culture, and you can see that the ecosystem is growing fast and more, and more entrepreneurs are moving to the city. In 2018, the city was ranked one of Europe's biggest startup hubs.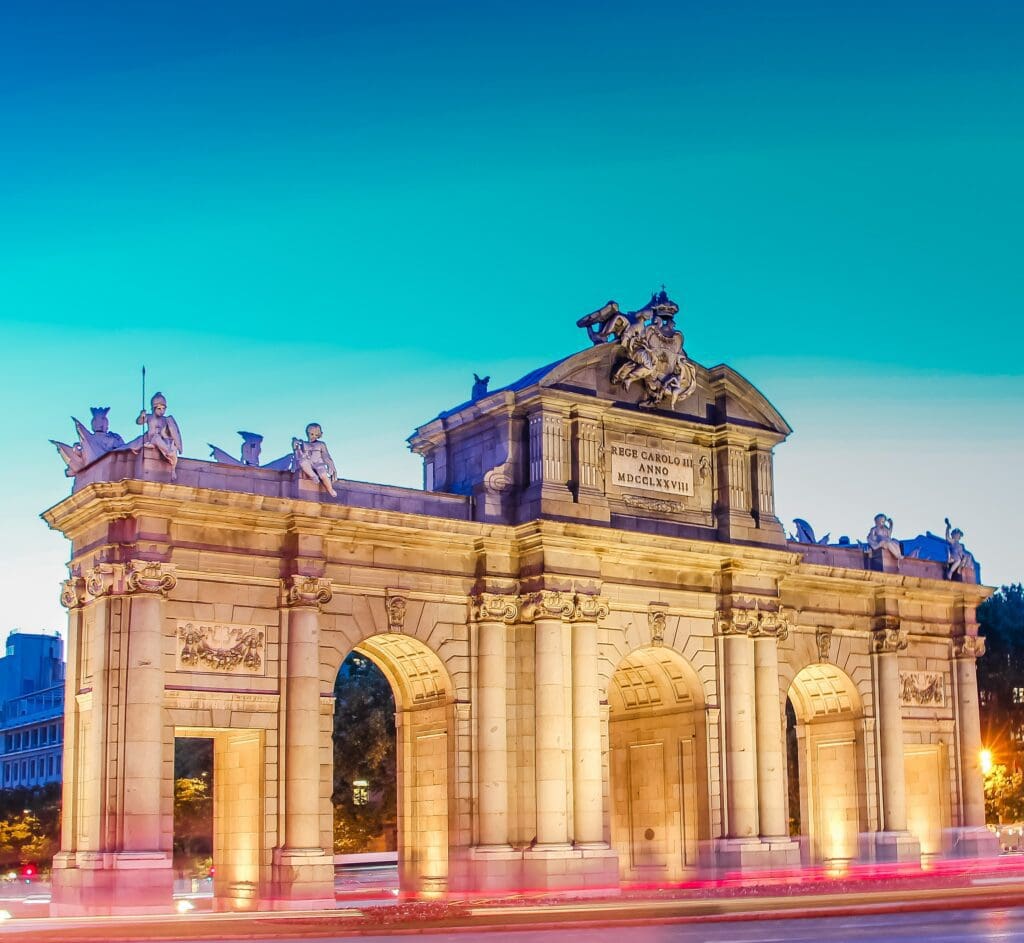 Want to learn more about this buzzing city? Check out our blog Surprising facts you never knew about Madrid
8. Dublin, Ireland
As one of the world's famous centers for Information and Communication Technology, Dublin is well-known as the headquarters for multiple international companies. Travelling to Dublin for business has become increasingly important for those developing startups in the IT sector.
Being an important Tech hub does not define Dublin. The city is rich with history, art, and culture and gives endless opportunities not only for business but for spectacular tours around its famous historical landmarks, as well as visiting numerous festivals, parties, and live music concerts.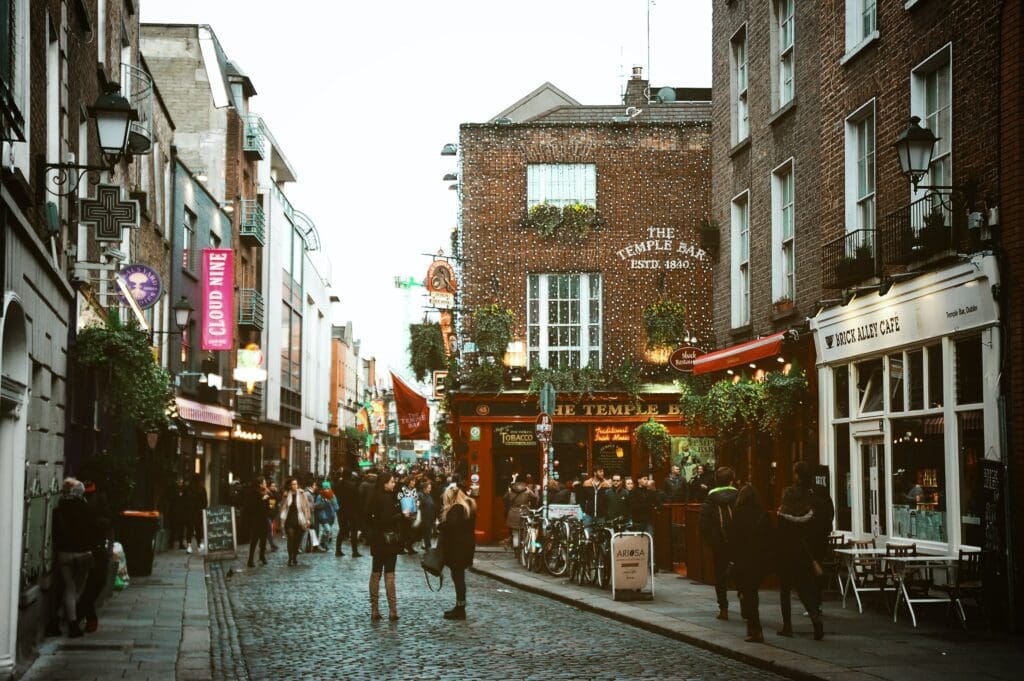 To find more things to do in Dublin, visit Maldron Hotels' guide on Historical Landmarks in Dublin
9. Sydney, Australia
There are many good reasons to visit Sydney in terms of business. Sydney is home to Australia's largest local economy. Before the pandemic, it generated more than $138 billion a year. And with its great financial and economic system, the city is one of the wealthiest and safest cities in Australia to do business in.
But that's not all: Sydney is certainly like no other city in the world. You'll be blown away by the beautiful gardens and big parks, amazing beaches, great restaurants, and of course, the stunning Opera House!
Adding a few leisure days to your business travel is sure to create an amazing overall trip.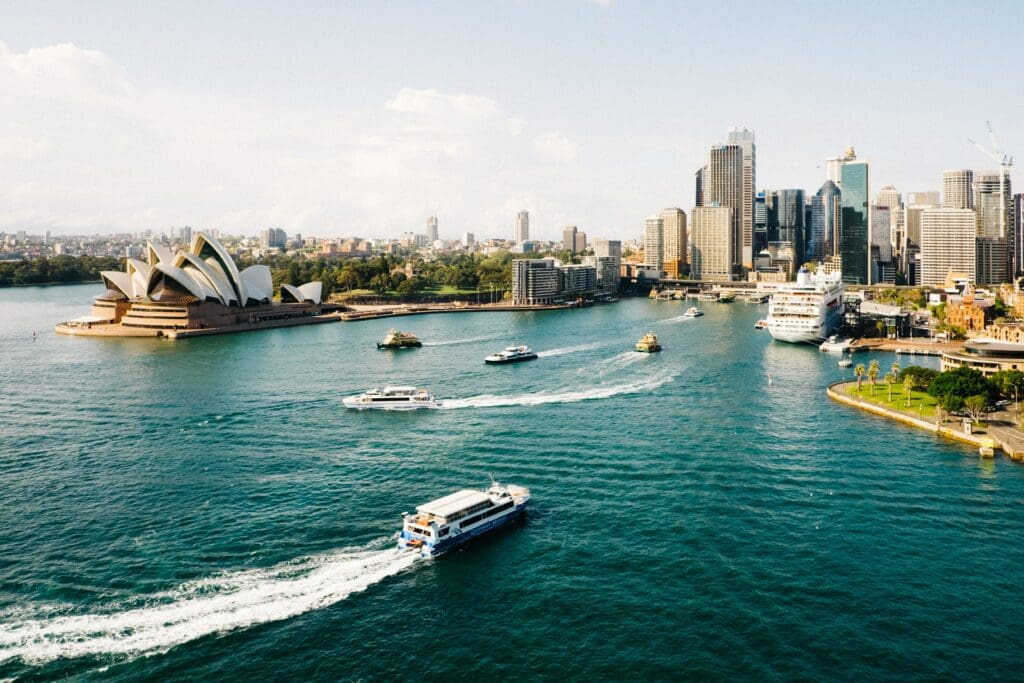 10. Rio de Janeiro, Brazil
As the seventh largest economy, Brazil ranks among the world's leaders in business. Rio de Janeiro is a growing corporate hot spot for many industries, including oil, gas and technology. As a result, travelling to South America for business is becoming essential to companies that cater to a global audience.
But it's also a city of contrasts…Rio De Janeiro is defined by its natural wonders and long white beaches. Combine the breathtaking beauty of this city with its business opportunities and you have a fantastic destination for your bleisure travel.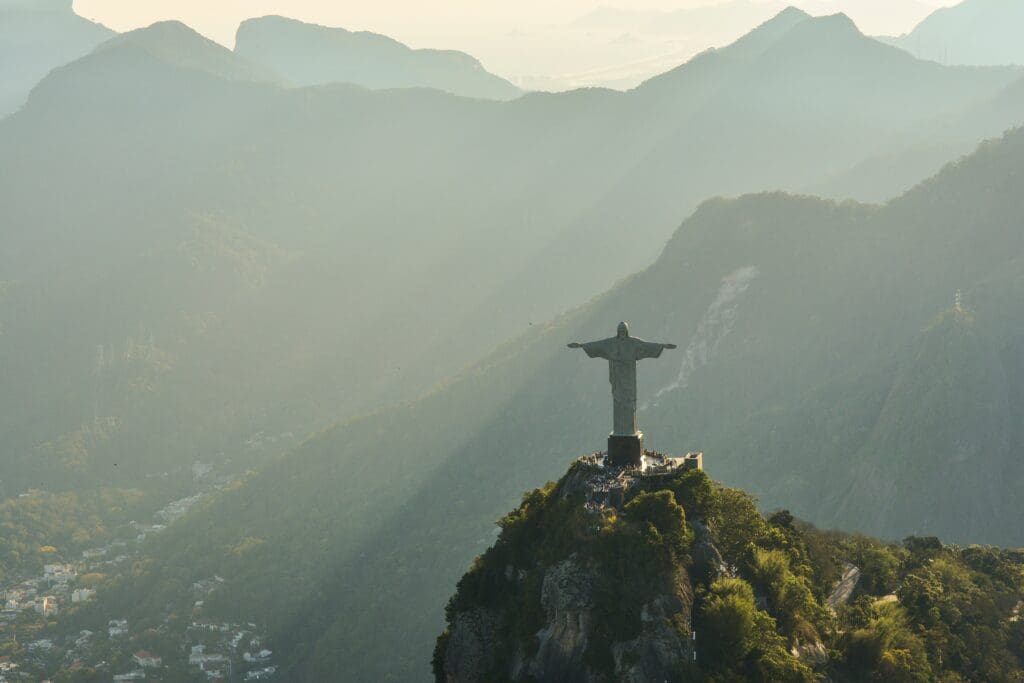 ---
A good location is a key to an enjoyable visit when visiting these wonderful cities for your next bleisure stay. Do browse our serviced apartments for the best combination of comfort and convenience.